Title: RAIDBORN
Release Date: March 29, 2023
Developer: Phodex Games
Publisher: Phodex Games
In this guide, I will explain the functionality of RAIDBORN's savegame backup and recovery system. This information is invaluable should you encounter the uncommon occurrence of a corrupted or malfunctioning savegame.
Introduction
RAIDBORN now boasts an automated savegame backup system. Following each save operation, a duplicate copy of your save file is generated. This process continues until 10 backup copies have been amassed, at which point the oldest ones are replaced.
In the forthcoming sections, I will expound upon the process of loading a savegame backup. This procedure can prove invaluable when you wish to revert to a prior game state or rectify issues with corrupted savegames.
Accessing the Savegame Backup Folder
To initiate this process, commence the game and locate the "Recover savegame" link on the main menu.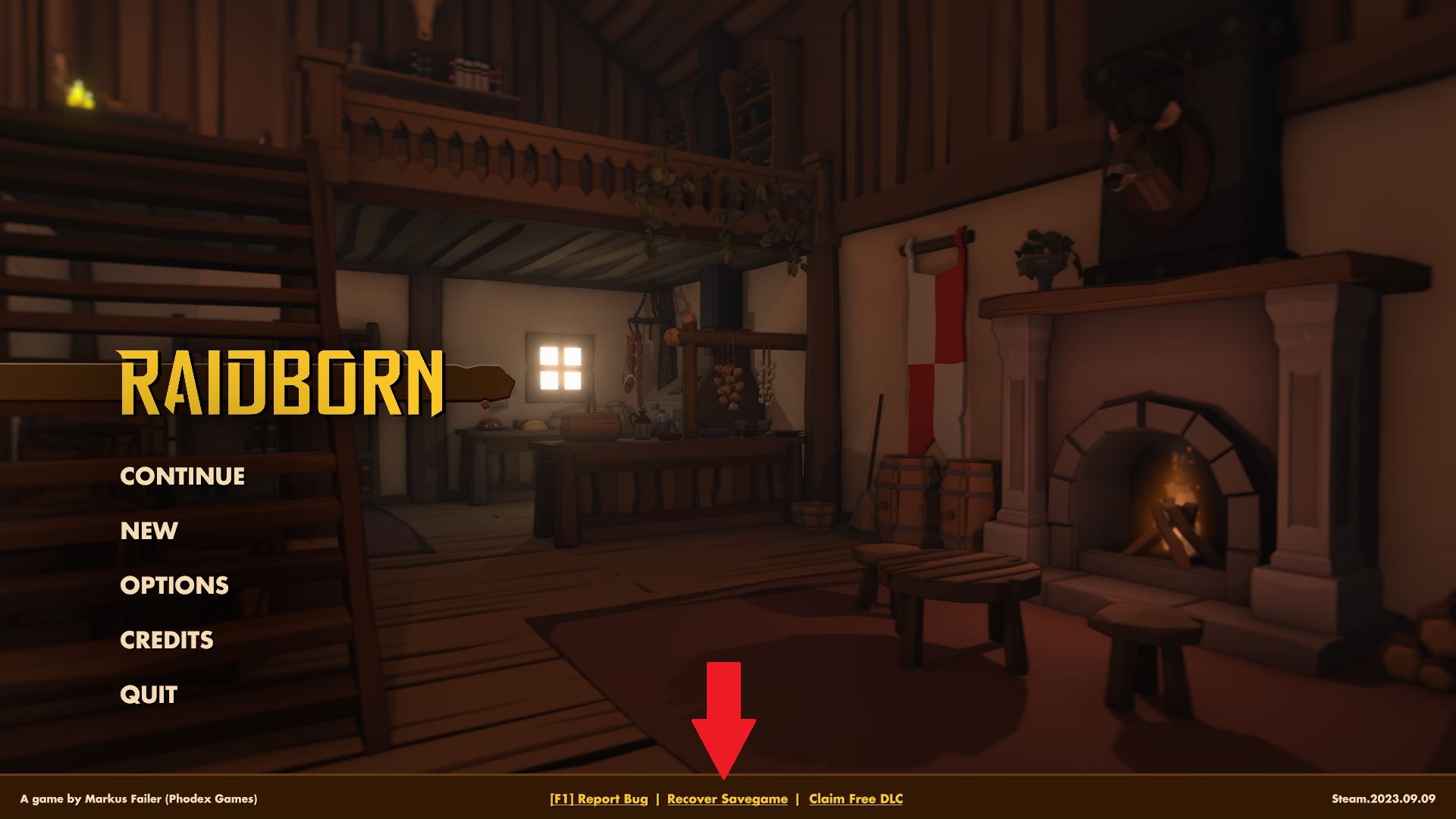 When prompted, click on "Yes" in the confirmation menu that appears.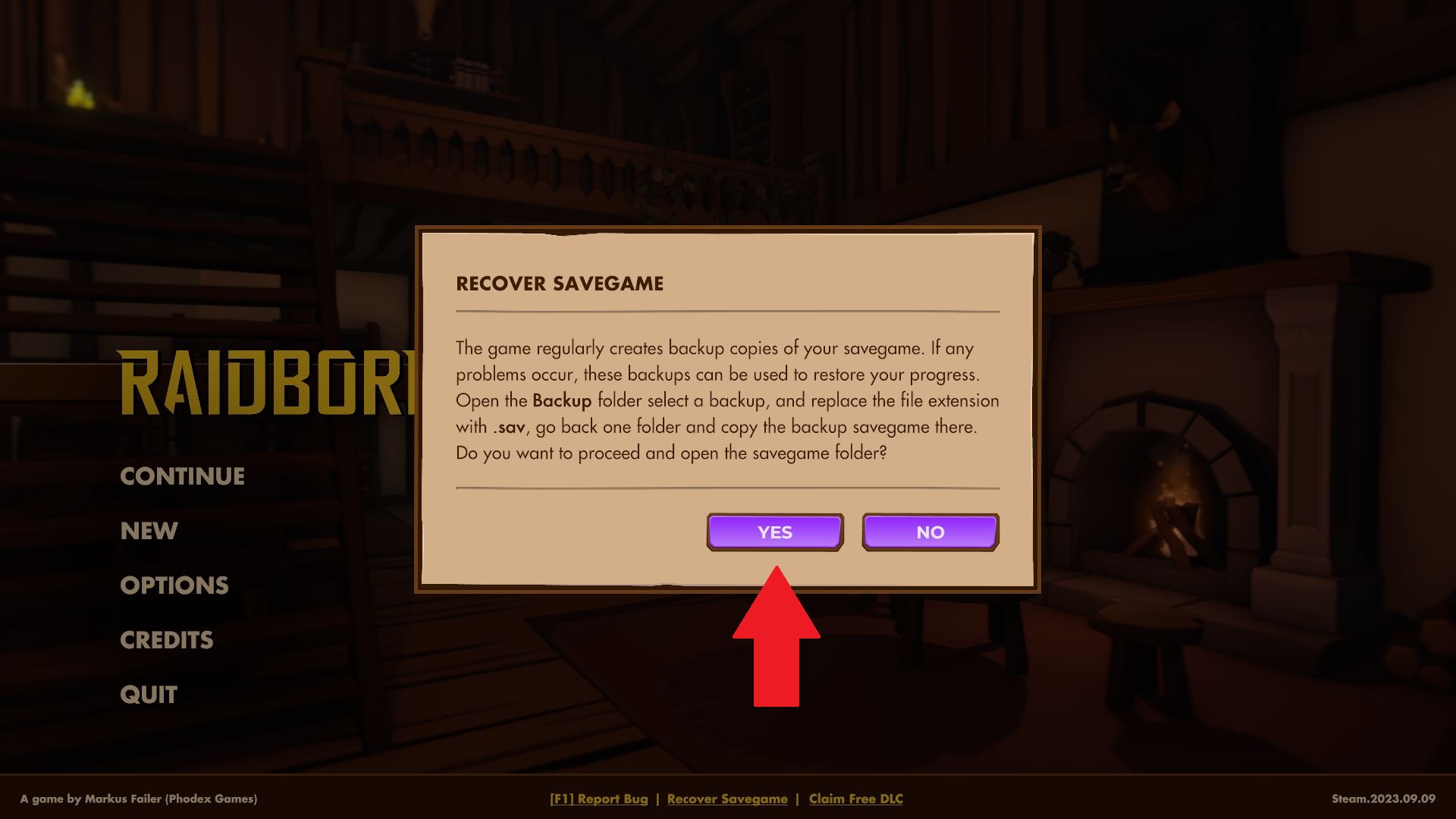 This action will prompt your file explorer to unveil the location of the game's savegames. Subsequently, open the highlighted backup folder as depicted in the accompanying screenshot: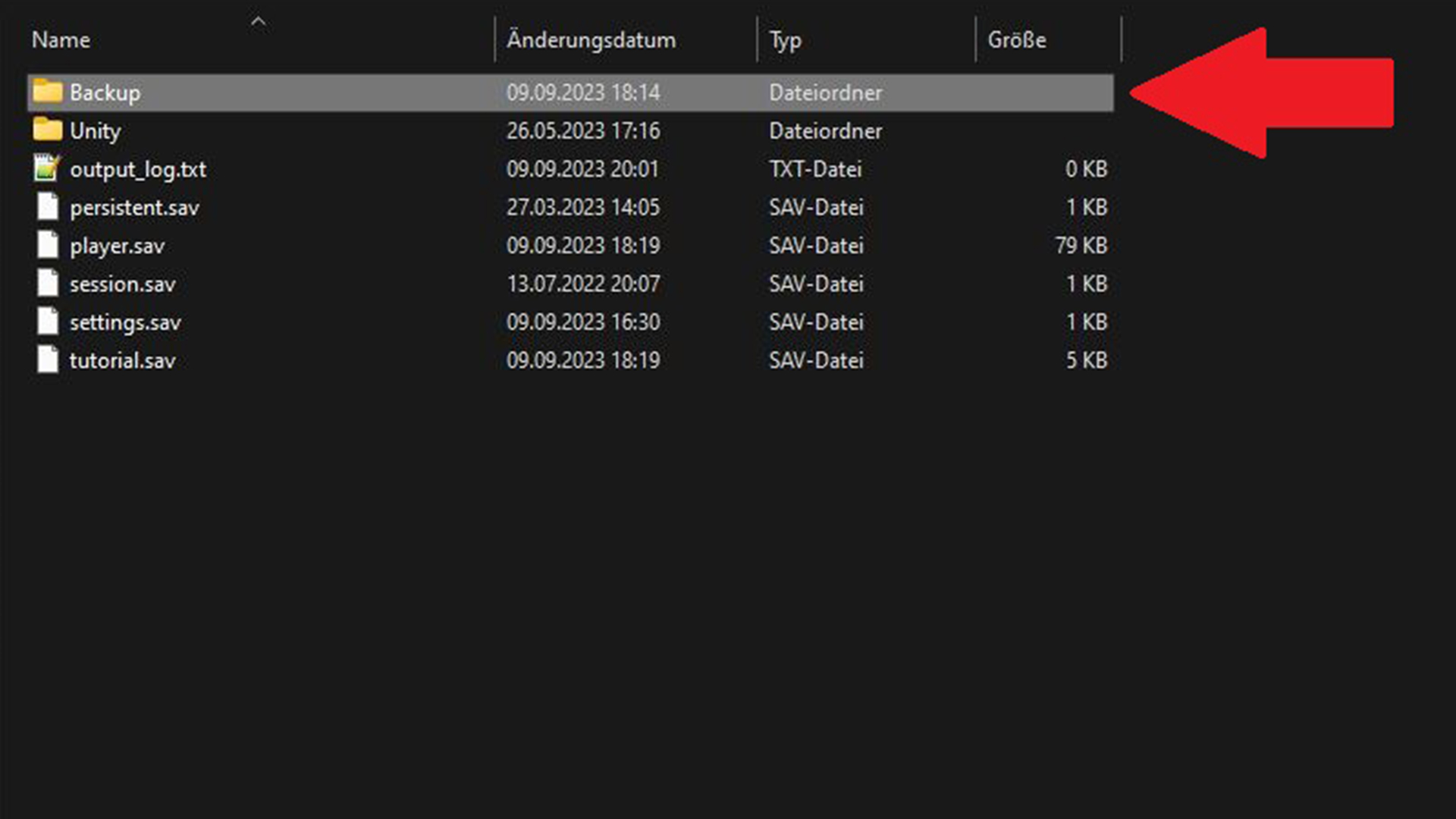 Hint: In the event that this automated process fails, you can manually navigate to the backup folder using the following path: C:\Users\USERNAME\AppData\LocalLow\Phodex Games\Raidborn\Backup
Selecting and Modifying a Backup
Inspect the creation or modification date of the backups to identify the most recent one. It is advisable to commence with the latest backup, resorting to older ones only if necessary.
Having chosen a backup, it is optimal to duplicate and paste it while modifying its file name to "player.sav." If a warning message surfaces, confirm it by selecting "Yes."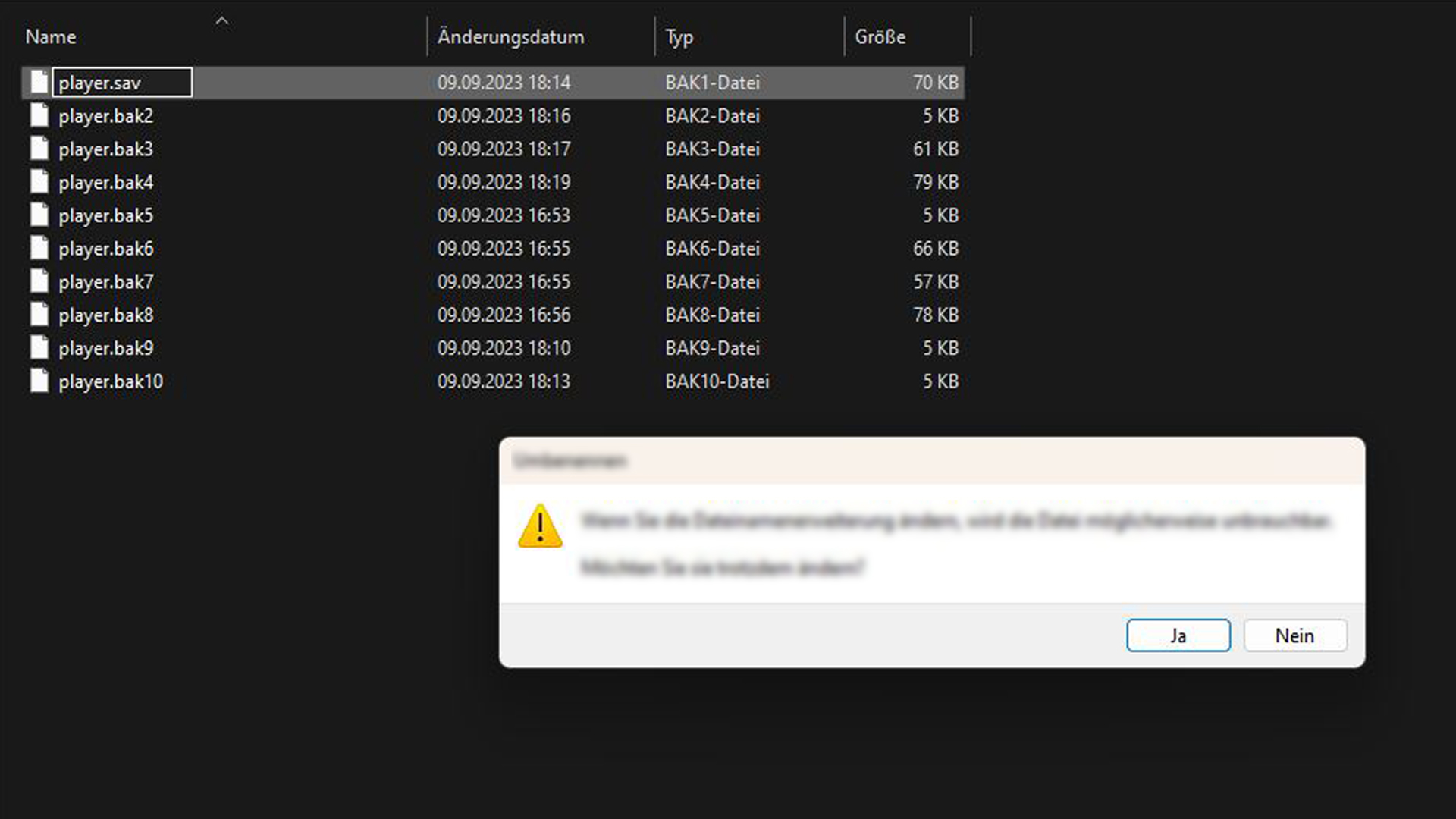 Hint: Ensure that file extensions are visible in your file explorer settings.
Replacing the Current Savegame with the Backup
Now, copy the backup savegame, typically labeled "player.sav." Return to the previous folder and paste the backup savegame there. If prompted, opt to replace the existing file at the destination by clicking "Replace file."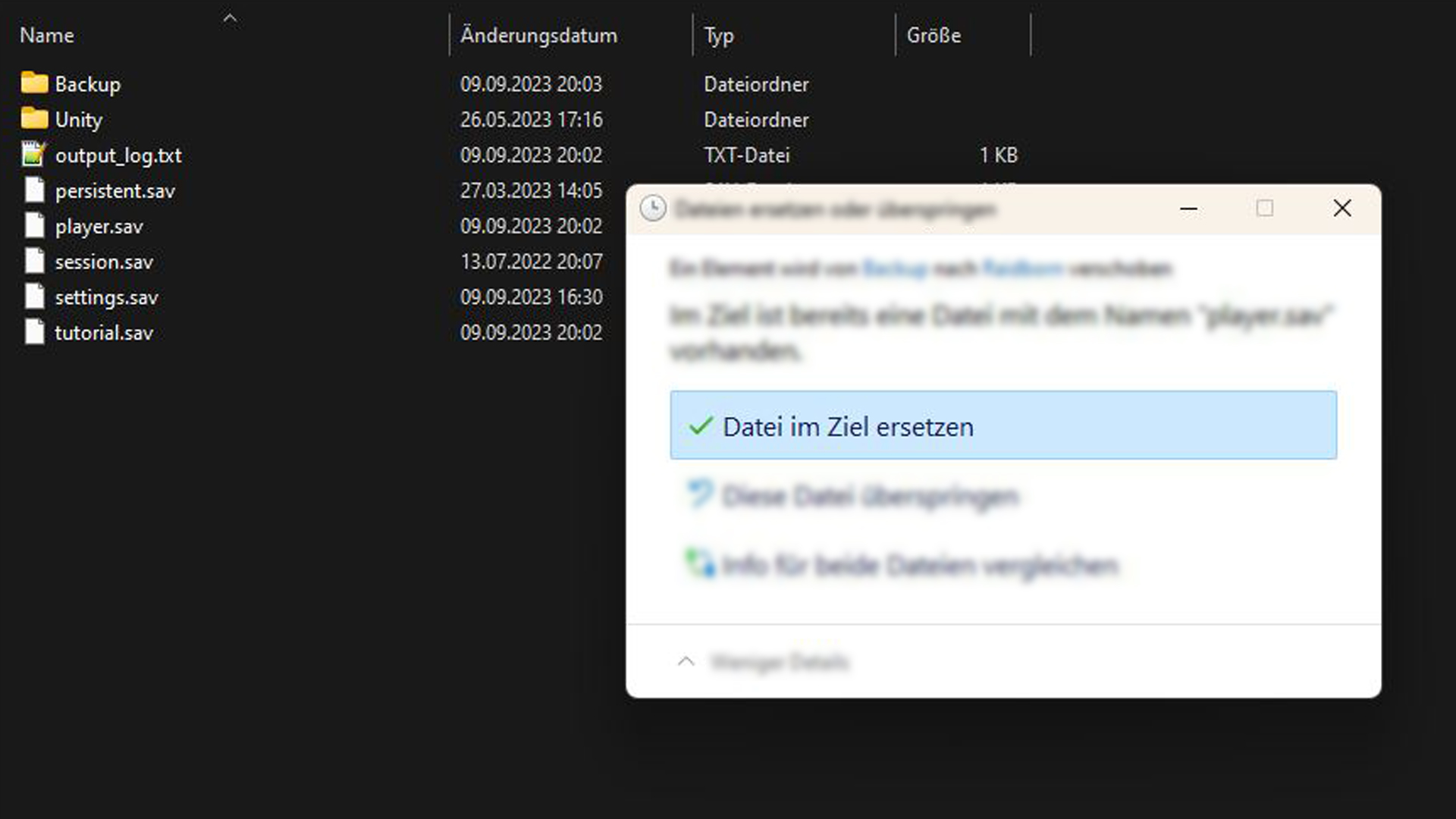 That concludes the process. You have effectively restored your savegame from the backup. Subsequently, assess whether this action has resolved your issue. If not, consider attempting an older backup.
That's everything we are sharing today for this RAIDBORN guide. This guide was originally created and written by Markus. In case we fail to update this guide, you can find the latest update by following this link.
If you believe that any of the content on this site violates your rights, including your intellectual property rights, please contact us immediately using our contact form.