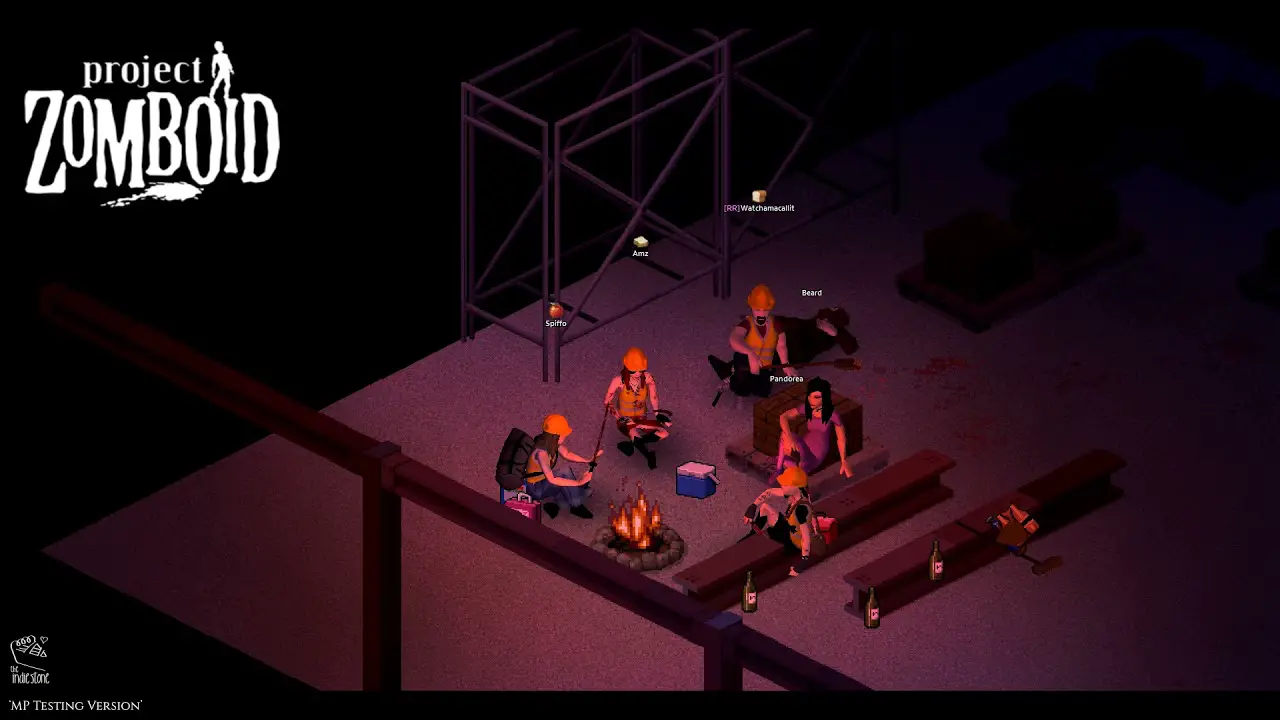 These are some tips and a breakdown of weapon characteristics for people that might have trouble with Brita's because of how overwhelming it can be sometimes.
Introduction
This first and most important tip is that you don't have to follow this guide to the letter. Some or most of this guide will tell you what types of firearms you should and should not use and when or how to use them. It's not a real fun way to play nor is it viable if you have little or no choice of what gun you want to use. If you want to truly understand Brita's. Experiment Regret Repeat.
Maintenance and Mods
The condition of the Firearm is one of the most critical aspects when choosing a gun. a low condition gun will jam more frequently than a high condition. (Press X when jammed. to tell if jammed look top left) You can raise the condition by either using a gun cleaning kit or WD-40, the gun cleaning kit is better at cleaning it than WD-40.
Mods are modifications to the gun that allows it to do different things like; be quieter, be a flashlight, be a spear, hit targets farther, cause explosions and set fires, decrease reloading time, along with some other things. YOU NEED A SCREWDRIVER TO ATTACH MODS, you also have to have the mods in your main inventory, just right-click the gun you want to use the gun on and hover over upgrade and choose the mod you want on it. here is my general priority list:
Suppressors, (Notes, suppressors do not make the firearm silent, silenced pistol calibers will be quieter than a silenced rifle and silenced shotgun. a pistol caliber without a silencer will NOT be quieter than a silenced rifle or shotgun. the idea with a silencer is that you alert a group of zombies and not the whole town.)
Weapon lights (Notes, they don't use batteries, nice to have if you mess with darkness settings).
Alternative damage. ie Bayonet, Grenade launcher (Notes, can only mount one at a time).
Optics (Notes, scopes allow you to shoot further and increase the chance that you hit it.
Slings (Notes, reduce the weight, personally only bother to use with heavy weapons like the various Machine guns, Fifty cals.
Others (Notes, the Mods I did not list aren't necessarily bad. Any Mod is better than without I just sometimes don't bother).
Gun Categories
There are a lot of guns in Brita's so I'll break them down by category and how you should use them.
Shotguns. Shotguns should be the firearm that you should get most familiar with first, as they do massive damage and aren't as held back as much if you have low aiming skills.
Handguns. Handguns are light so they are a great backup, the best use to clean up stragglers and small groups instead of wasting the more valuable shotgun or rifle ammo.
Rifles, Rifles is a very broad definition but can serve the same function, killing at a greater range than shotguns.
Sub-machine guns, PDW's, Pistol caliber carbines, whatever you call them they offer greater accuracy than pistols and less weight than traditional rifles while firing less valuable ammo in lieu of rifle damage (expanded upon later).
Machine guns Heavy high capacity firearms firing rifle ammunition
General Shotgun
A shotgun is a definite must-have if you plan on grinding your aiming skill. If you gather a large amount of ammo and a large group of zombies you can gain possibly 1-2 levels in as little as 10 to 15 minutes at level zero, as the aiming skill is determined by the damage you deal to zombies.
There are 2 calibers of shotguns according to patch notes and the list that are currently implemented:
12 gauge and 4 gauge. Now if you don't know much about shotguns or "gauge" in general is that 12 is a smaller barrel and 4 is larger… that doesn't make sense? Good now moving on.
What should you use? Well to make it easier on yourself just focus on getting 12 gauge, you're more likely to find ammo for it, some shotguns can have a larger capacity than the singular harder to find itself 4 gauge, some 12 gauge shotguns can be full or semi-auto which just makes your life easier than the pump action of the 4 gauge.
Sawing off shotguns is well a weird thing to do mostly because Brita adds folding or already shortened shotguns to the loot table. But assuming you can't access one it's acceptable for a nomad on the run life either on foot to save weight or in a car if you enable the car aim time penalty or just in plain storage. If this is not an issue, just use a full-sized shotgun, and if you decide to get a spare consider sawing it as your not going to use it unless it's absolutely necessary. Just remember that you have to get closer.
General Handgun
For handguns, you are looking for levels 1-2 until you can hit something. What caliber should you use? 9mm for a pistol, if you are using a revolver, 38 special/ 357 Magnum. Why? 9mm is the most common pistol ammo you will find, as far as I know, every 9mm gun in the mod can use the double-stack 9mm Magazine (or mag for short) making it the most common mag on top of extended and drum mags while 45 is split with single stack and double stack which just makes things harder for an overwhelmed player.
Now if you want to use a revolver this may sound complicated BUT, there are SOME, revolvers THAT CAN USE 2 DIFFERENT BULLETS!!!? AAAHHHH….
Now, these two bullets are the 38 and the 357MAG. If you find a revolver that says that it uses one of these types of ammo right click and if you see the option to use the other ammo it can fire both, you have to switch the mode. 38 special so far for me has somewhere in between 9mm and 45. making it more common than the other rounds used but on top of being able to use 357 arguably makes the ammo as common as 9mm. being able to use 357 gives it the added bonus of doing more damage to a zombie.
If you want to do as much damage to the hordes as possible use a pistol. if reloading mags and spare mags and other things are too complicated, or if you have a low spawn setting where you have a hard time finding mags use a revolver you can reload it without mags, and if you want to later on grab a speed-loader that works like a mag.
General Rifle
Rifles are a great way to clear out a hoard or area with a higher skill level around 3-4 because you can plink away at zombies further away and have to move less compared to shotguns. They can have a much greater capacity than shotguns and do more damage than the submachineguns and PDWS.
Recommended calibers are 5.56/.223 and 308 WIN. 223. can be used as 5.56 using a screwdriver, 5.56 guns are mostly better as they can use high capacity mags compared to .223. 308 WIN does great damage but has a smaller standard mag compared to 5.56 (30 to 20) and no drum mags that I'm aware of.
As much as I hate to say it avoids 7.62 and 9×39 guns because of a severe lack of ammo availability and mag availability in comparison to 5.56 and 308 WiN.
General Submachinegun
Your losing for around level 2-3 to hit at a somewhat close distance. Now admittedly this covers more than Submachineguns this means ANY weapon that fires Handgun ammunition that is not a Handgun.
Now, what reason should you use one of these firearms in place of a Shotgun or a Rifle? Well the most important part would be how Ammo is modeled in the mod. A box of 5.56 only has 20 rounds, a box of 9mm has 50. 10 boxes of 5.56 and you have 200 rounds.
10 boxes of 9mm and you will have 500 rounds. It's much more easier and likely to collect a large amount of handgun ammo than a rifle or shotgun ammo. The next reason would be that they are universally lighter than most rifles and shotguns in the range of the short Carbines and short and sawed-off shotguns
Some have an integrated suppressor. This means that it has a built-in silencer (example MP5 SD2).
General Machinegun
Level 3-4 to hit targets at a good range. What I consider a Machinegun is heavy and uses a box magazine in place of a rifle mag, that is capable of holding hundreds of rounds that fires rifle ammunition. If you're going to use them I would use them as a defensive weapon or clear out a heavily infested area rather than an everyday carry they're just too heavy if you want to do looting. 5.56 or 308 is what I recommend.
Explanation
If you have been paying attention you have noticed that I recommend that you should go for ammo availability rather than raw damage. There is a good reason for that. no matter what you will burn through tons of ammo you will most likely use a police station's and a gun store's 12 gauge ammo in a month if you don't take care to conserve it. the worst you can do is limit your options and this guide is meant to help you to dip your toes in and ultimately enjoy the Mod.
I recommend that you check out Ghul King's Tutorial on YouTube if you don't understand some of the features of the mod.
That's everything we are sharing today for this Project Zomboid guide. This guide was originally created and written by chickencoop321. In case we fail to update this guide, you can find the latest update by following this link.
If you believe that any of the content on this site violates your rights, including your intellectual property rights, please contact us immediately using our contact form.