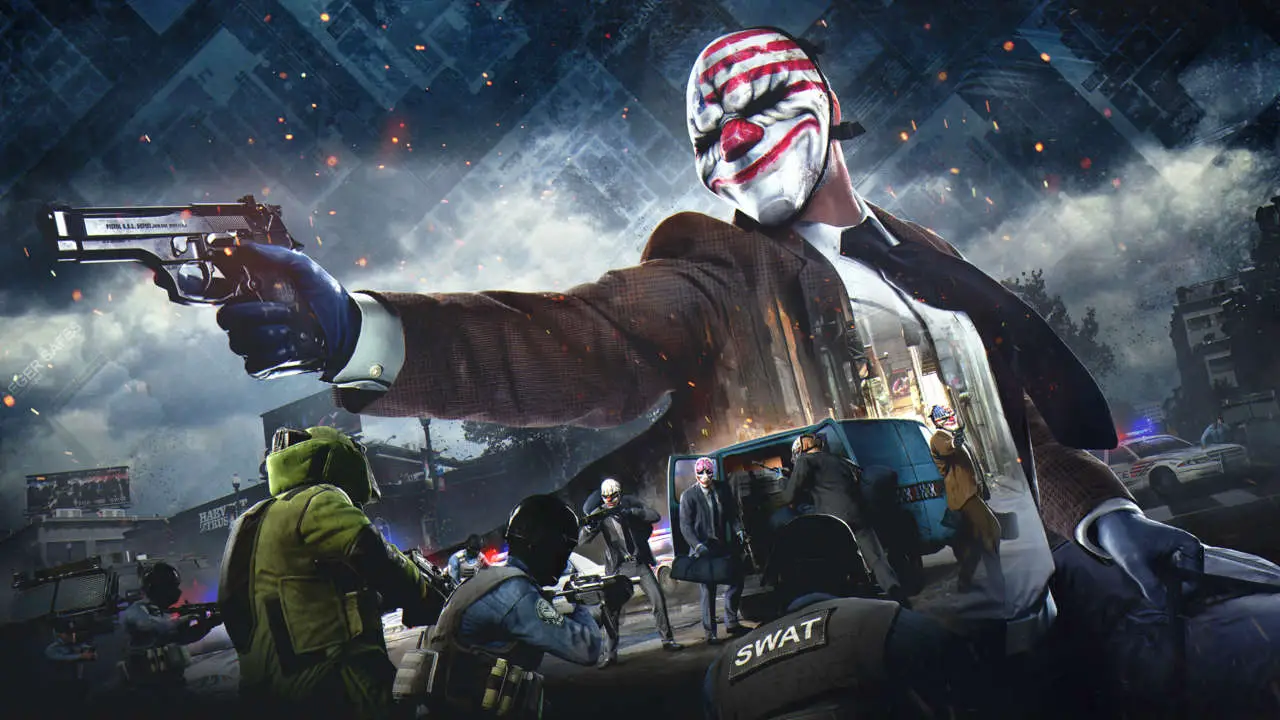 Are you someone with 500+ hours in payday 2 or are you tired of using bullets? Well, I have the perfect build for you, it uses a heavy crossbow and judge shotgun. Yes, I know it uses bullets but thinks of it as a last resort. This is the first build that I made myself that I made into a guide so any feedback would be very helpful.
Mastermind
I used inspire because that is a no-brainer, joker because you need the health due to not being able to gun everyone down very quickly.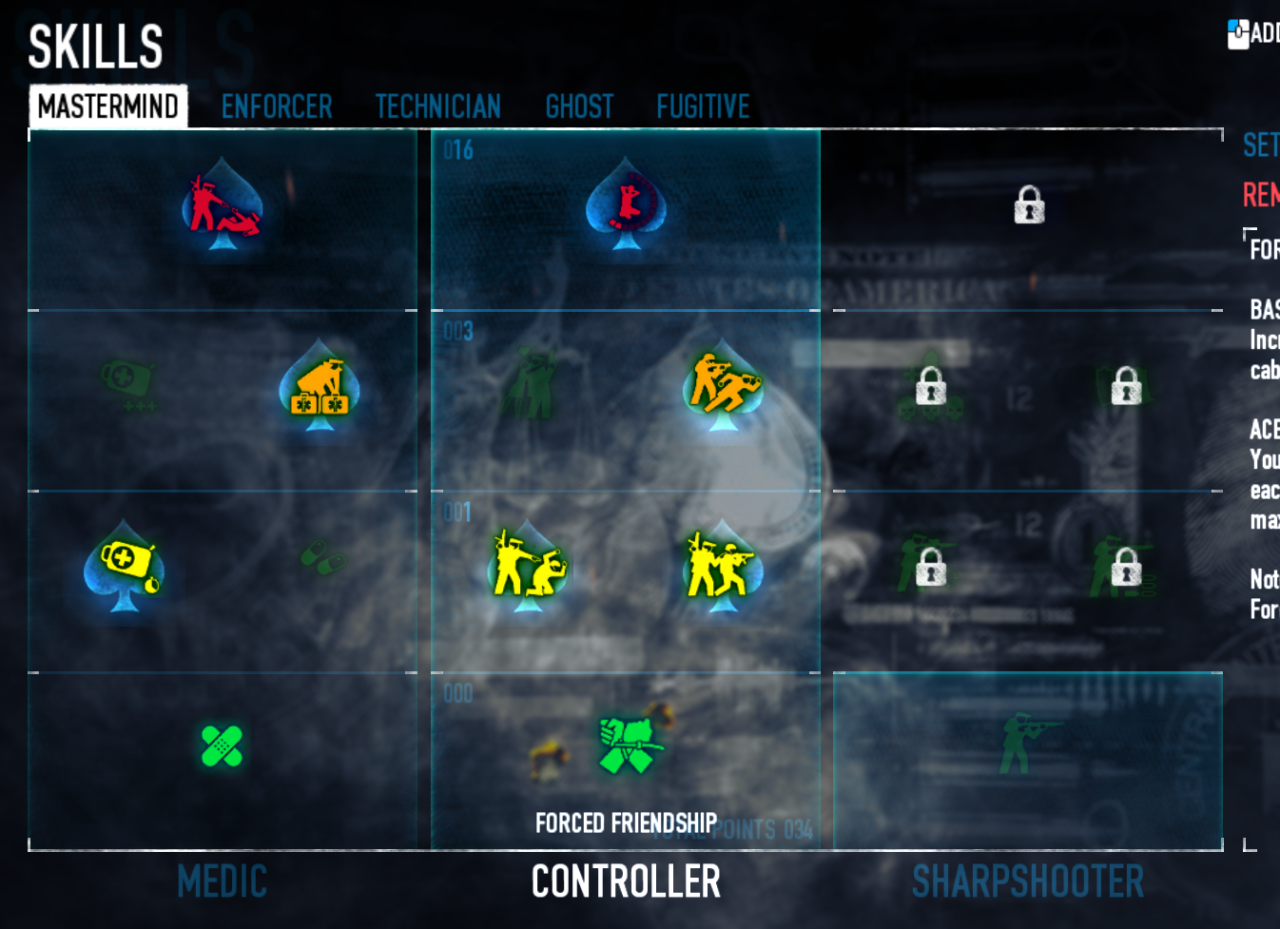 Enforcer
I had extra points and I wanted to throw bags far.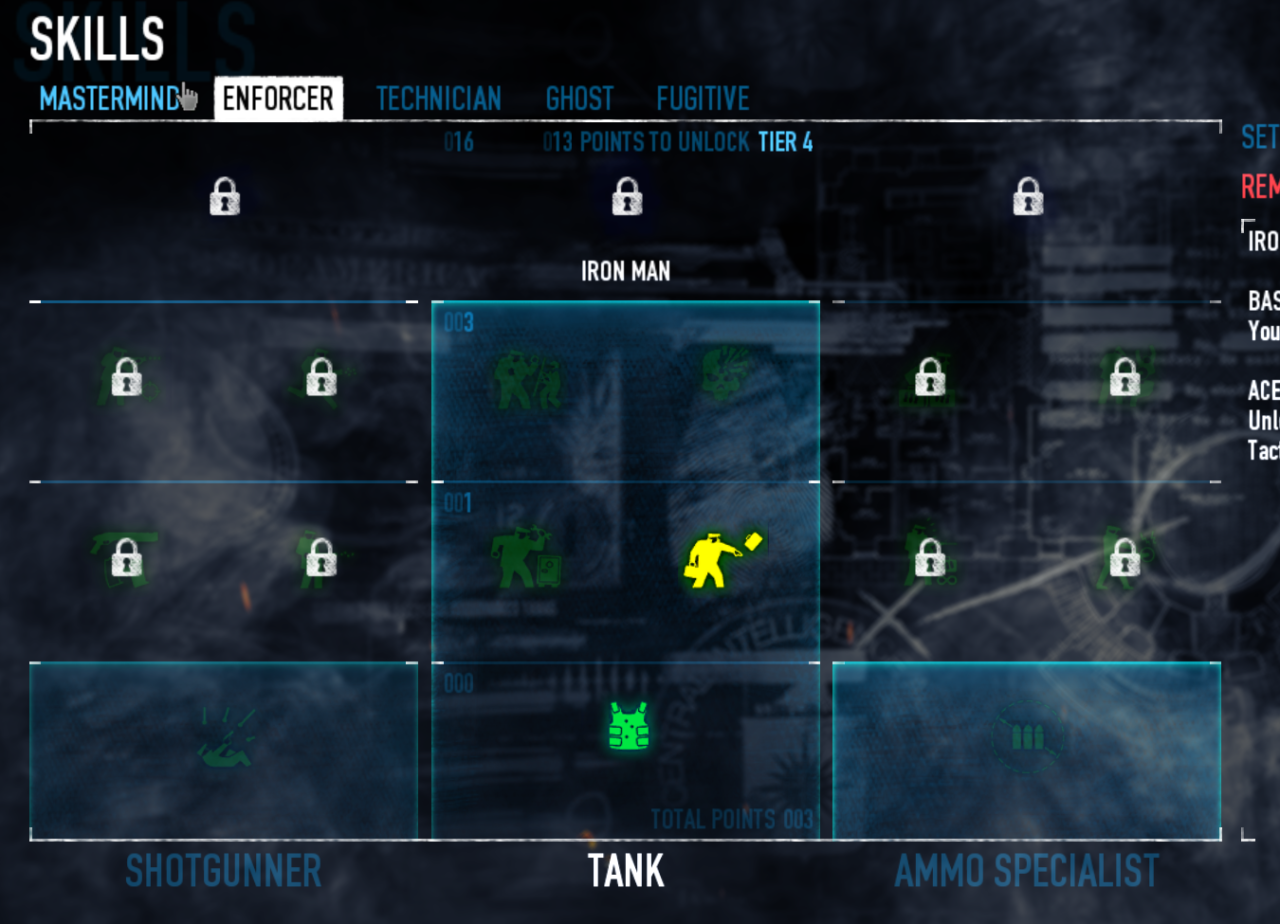 Technician
I wanted the crossbow to not be headshot only so I gave it access to surefire and fire while sprinting helps so you don't have to completely stop to shoot someone with an arrow.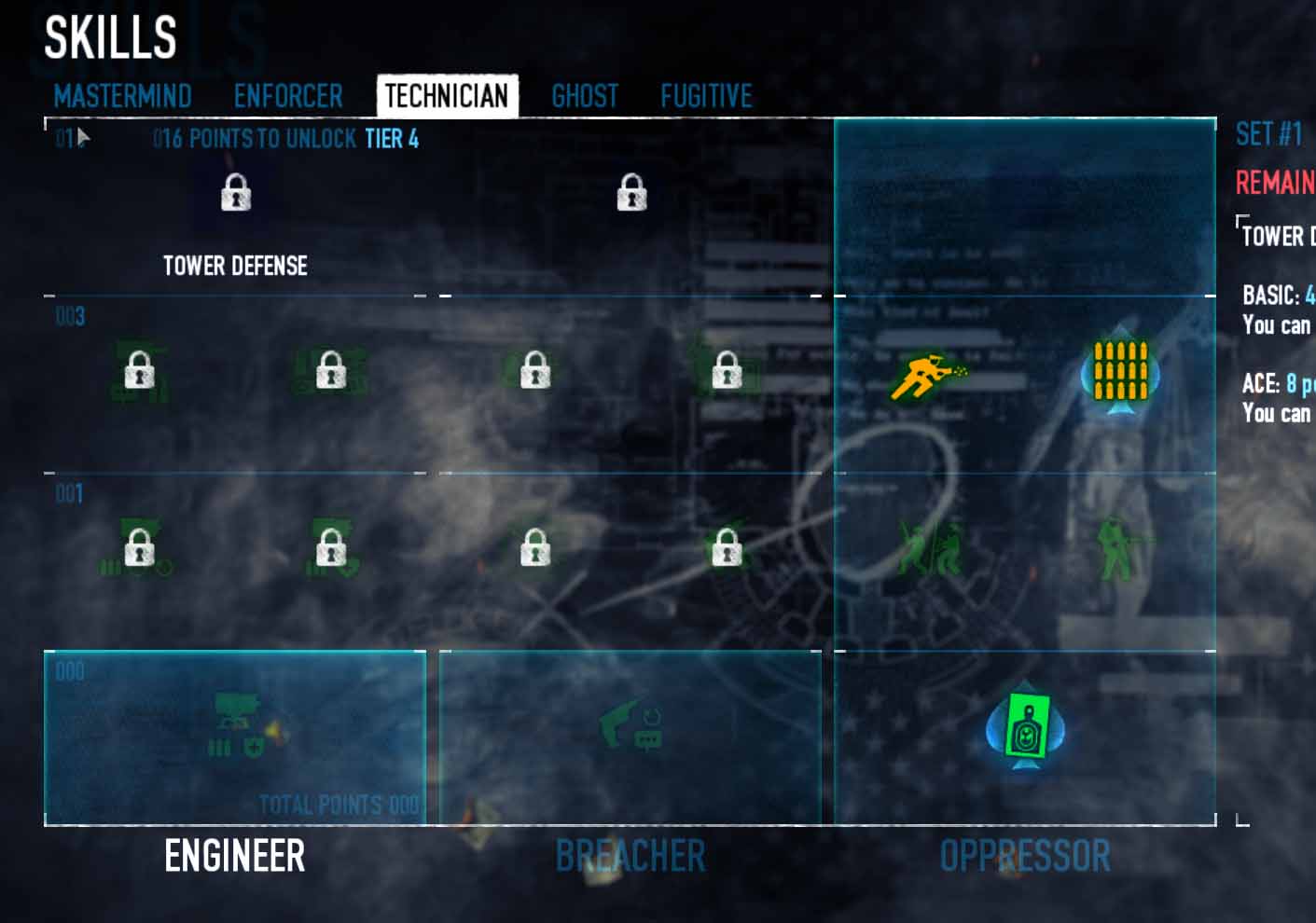 Ghost
Aced optical illusions to get more concealment and aced sneaky bastard so you can get 10 more dodges (it helps).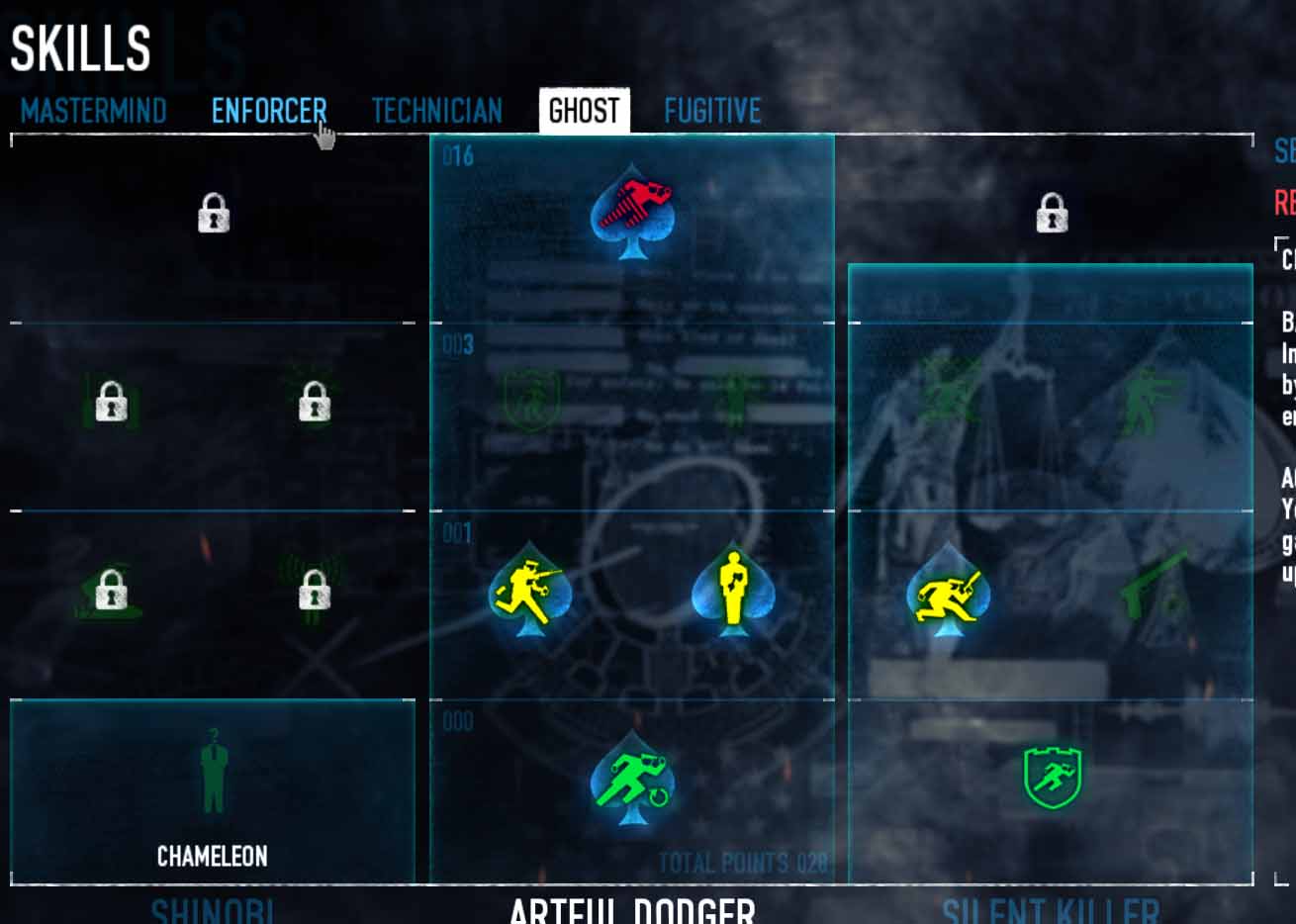 Fugitive
Aced nine lives so you actually have a chance in one down.
Equipment
Heavy Crossbow (wow no way) Judge shotgun if you need to get your arrows but they are behind enemies, flashbang if you need to get the enemies to stagger, doctor bags so you can last in one down for longer or any difficulty for that matter, and buzzer to get jokers more effectively.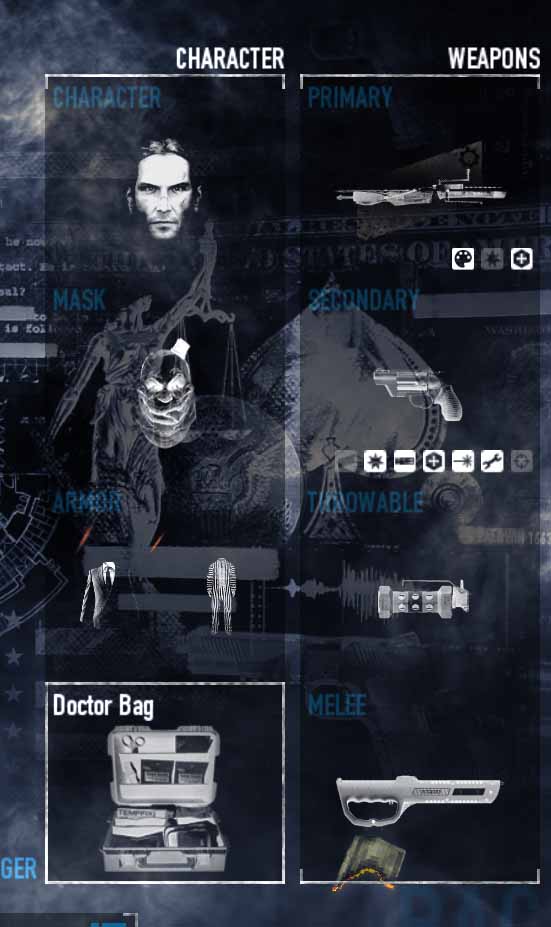 Perk Deck and Explanation
I chose Infiltrator due to the decreased damage you would be taking, the life drain to keep your health up (while making the build I generally did not know this) and quicker doctor bag deploy so you won't get into custody while going down without in cover.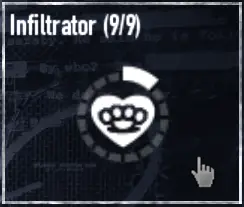 That's everything we are sharing today for this PAYDAY 2 guide. This guide was originally created and written by Trainer. In case we fail to update this guide, you can find the latest update by following this link.
If you believe that any of the content on this site violates your rights, including your intellectual property rights, please contact us immediately using our contact form.