Title: Pathfinder: Wrath of the Righteous - Enhanced Edition
Release Date:
Developer:
Publisher:
Are you tired of scrolling through a bunch of guides and web pages on each new game? Me too.
Welcome
Hello and welcome to my puzzle guide. This is just a collection of pictures to quick check in game for those who are tired of checking solutions again on the 234th playthrough, or for those who don't/can't use the Puzzle Skip mod.
If I've missed one, please let me know. Most pictures were taken by me, others are from either the wiki or neoseeker.
As always, if this guide helped you in any way, feel free to like and/or add to your favorites.
Why no Enigma?
Because Enigma is ♥♥♥♥♥ huge and I wanted to keep this guide simple with only pictures for fast reference inside the game. Simple as that. There are a lot of detailed guides and videos for Enigma out there already, so I won't just copy those or create yet another one.
Prologue and Act 1
Shield Maze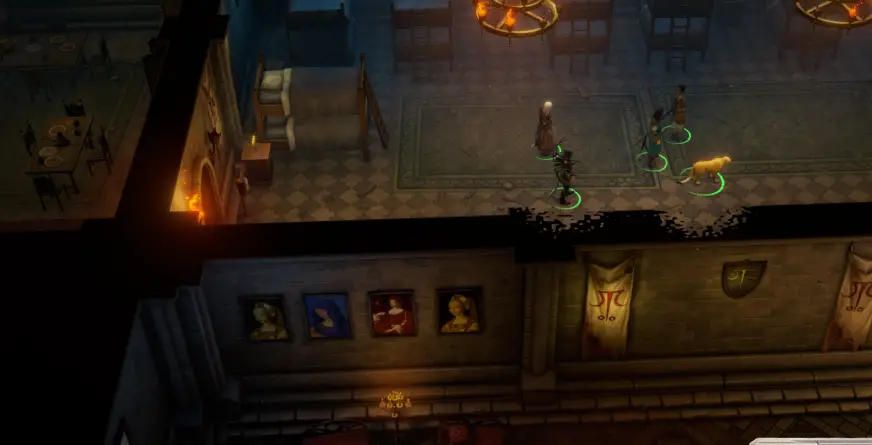 Defender's Heart– wiki image (click the button on the wall after)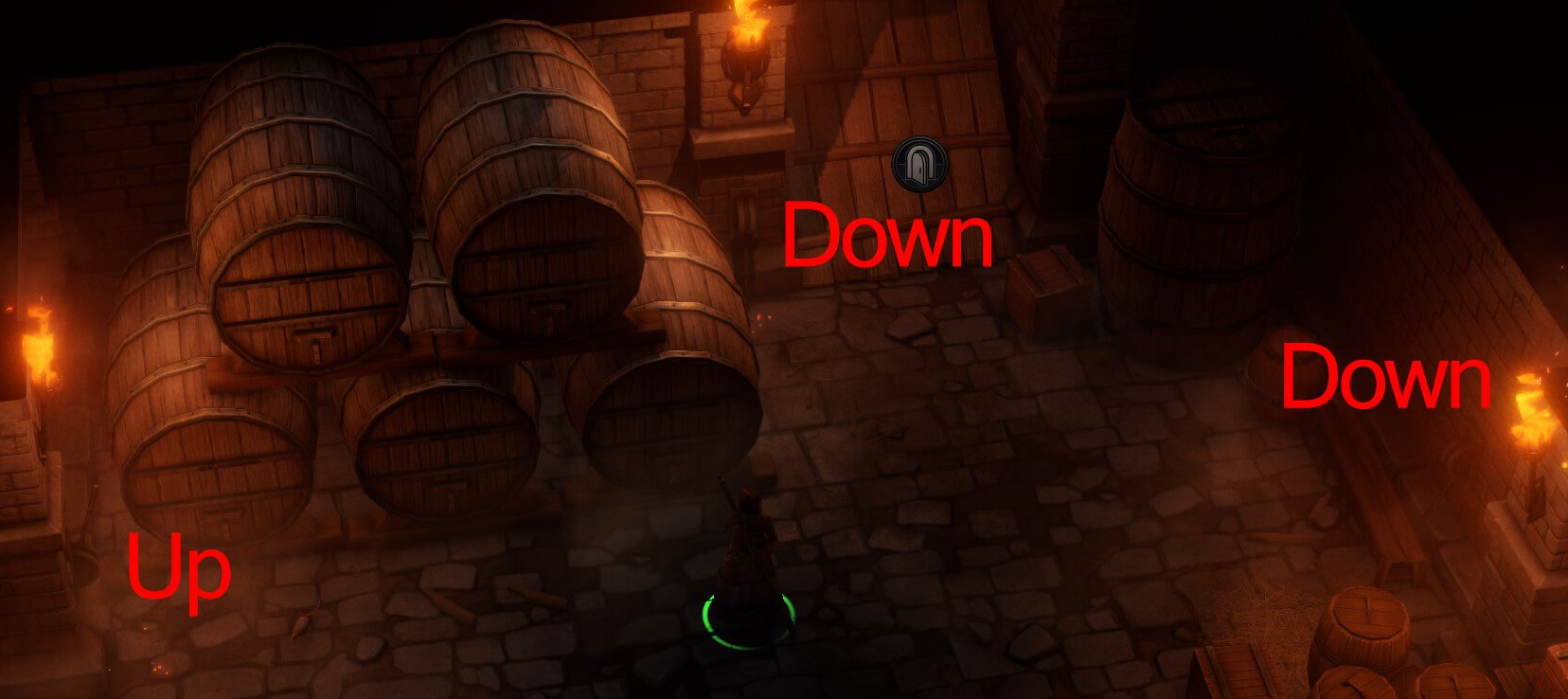 Gray Garrison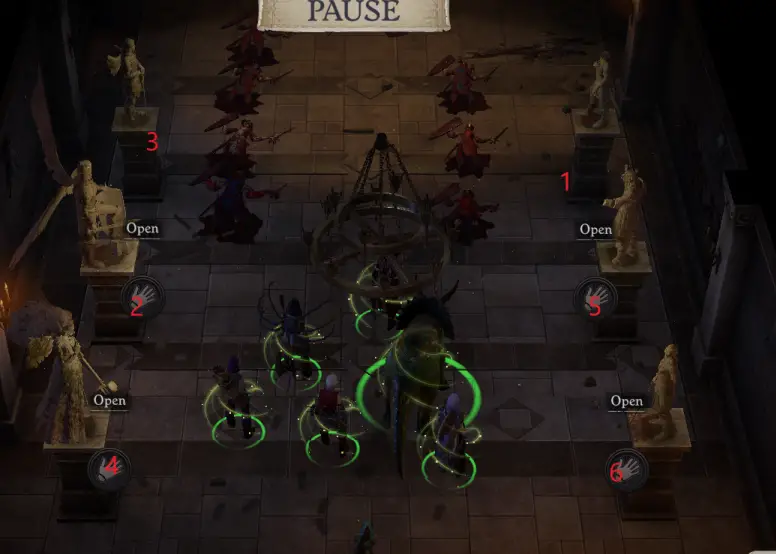 Act 2
Nameless Ruins (the only Nenio stuff you'll find here)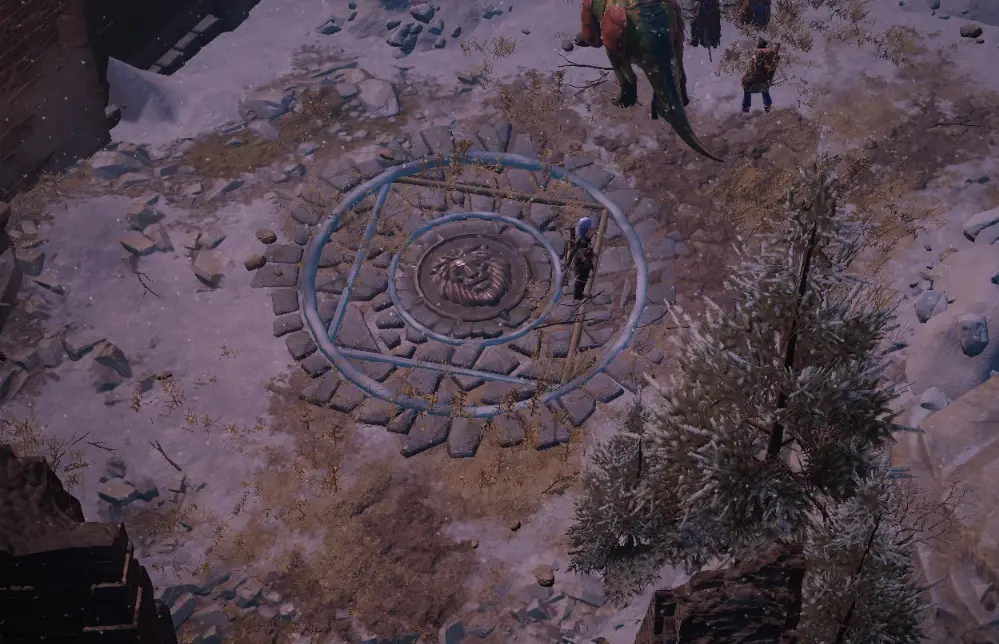 Lost Chapel Desna altar – Put both items inside then click Middle, Right, Left, and Middle again.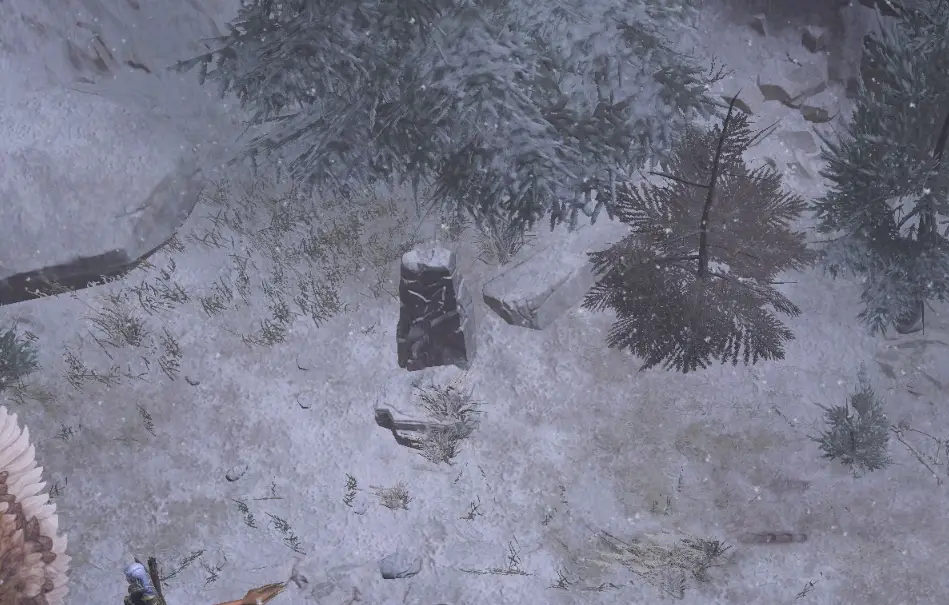 (only if you did the azata quest on act 1)
Drezen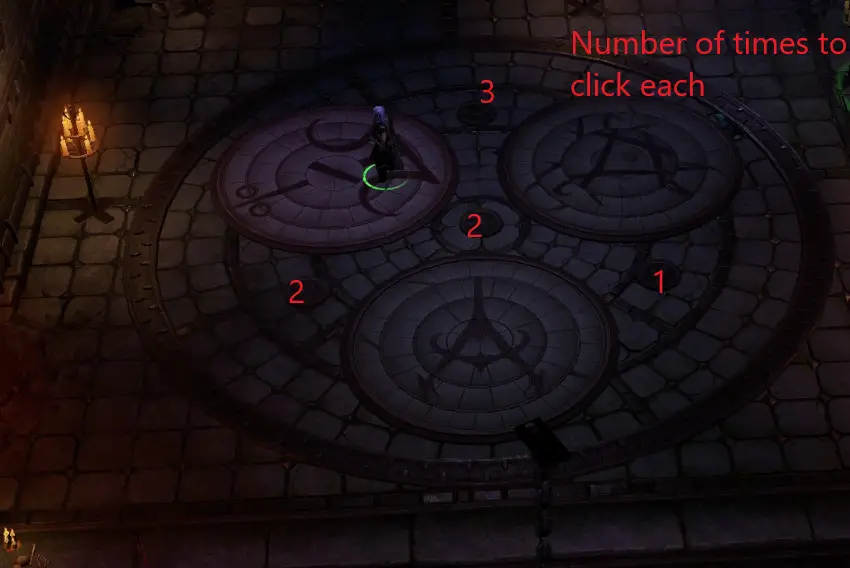 Act 3
Ivory Sanctum
Baphomet's Statue room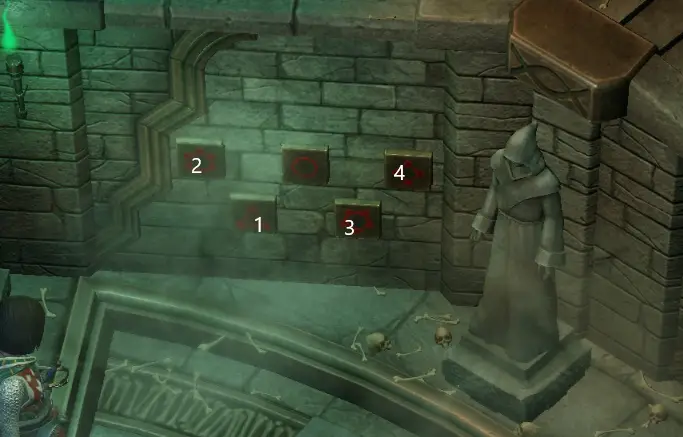 Jeribeth's room (both on the same panel)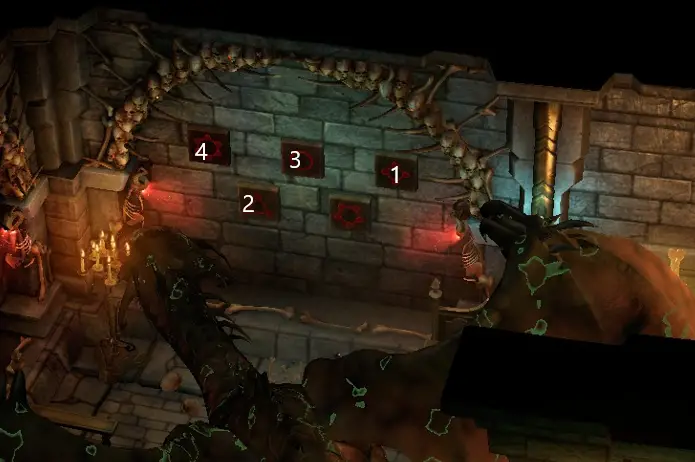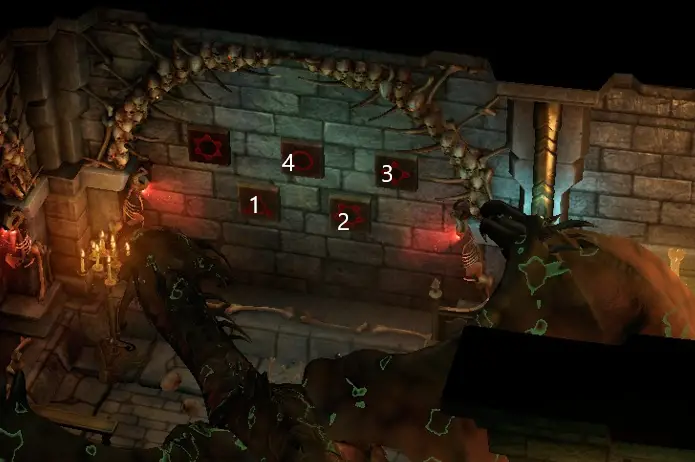 Mimic room (position two characters on top of the pressure plates and get a third one to click the panel)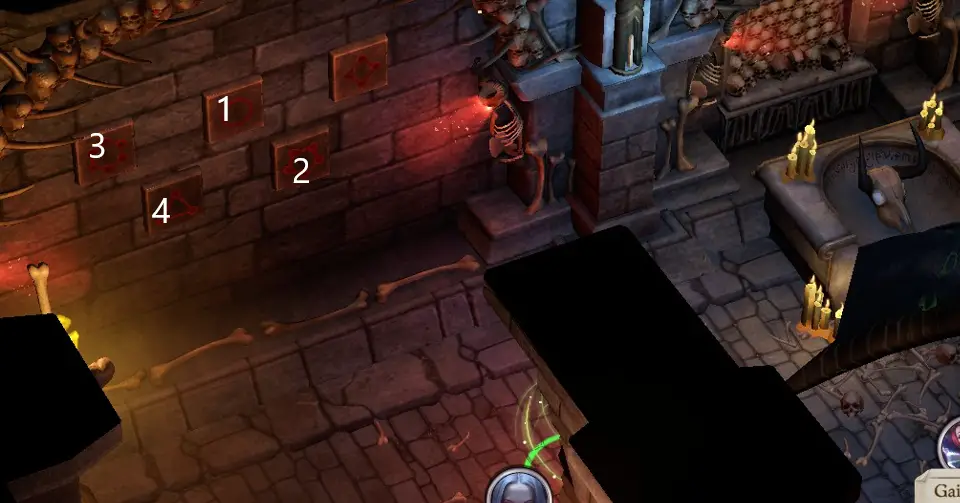 Wintersun(wiki image)
Not really a puzzle but here it is… click all stones in any order to get your loot at the heart of stone. Save before clicking each; if you fail one save, it's over.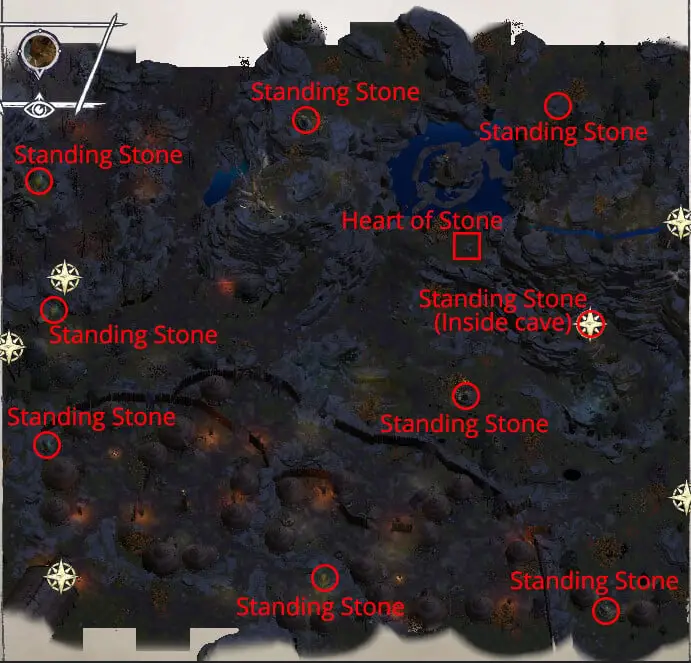 Sacred Lands(wiki image)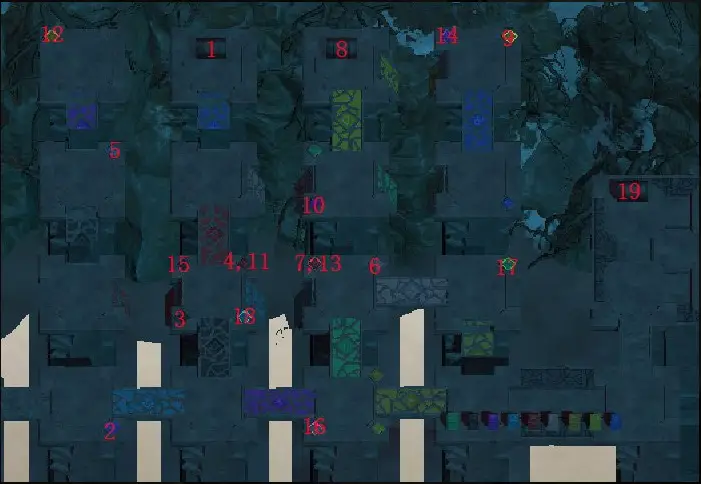 Gravestone Rock(Seelah's Quest): Blue, Yellow, Green, Red, then Red, Green, Yellow, Blue.
Blackwater door: triangle, rhombus, circle with a dot.
Midnight Fane underground
X means closed door – O means open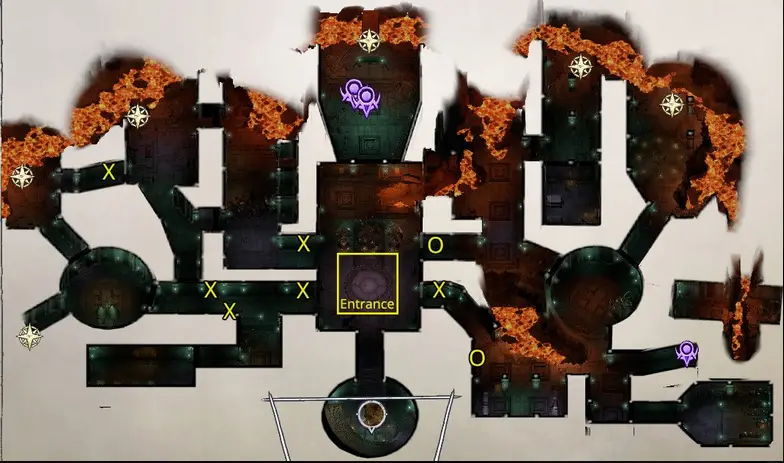 Act 4
No puzzles here. The closest thing will be the rotating plataforms. You just have to rotate it until you can put someone on top of a tile to lock it, then repeat until you can form the passage.
Secrets of Creation
Do Conundrum in Act 2 then the rest during act 5, since you can't access all places before that anyway. Images from the wiki.
Conundrum Unsolved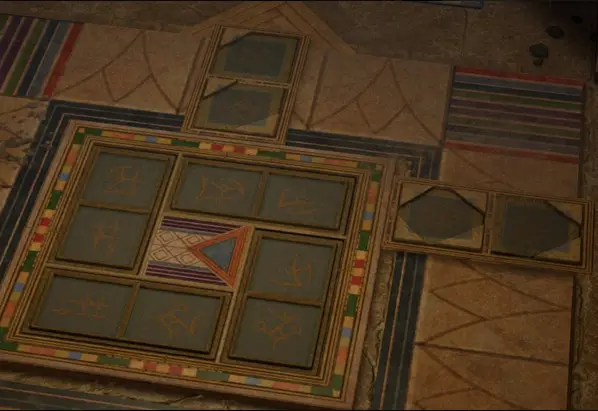 Forgotten Secrets (slabs found at Shrine of Sacrilege)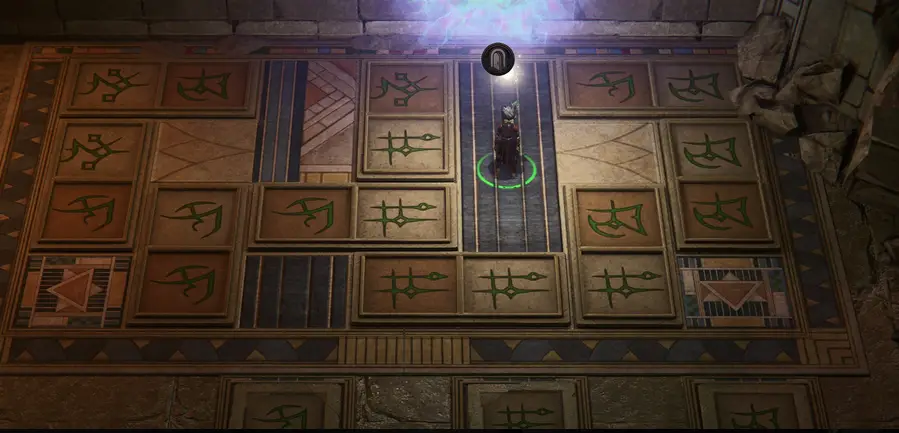 Core of the Riddle (slabs found at Ravaged Long House)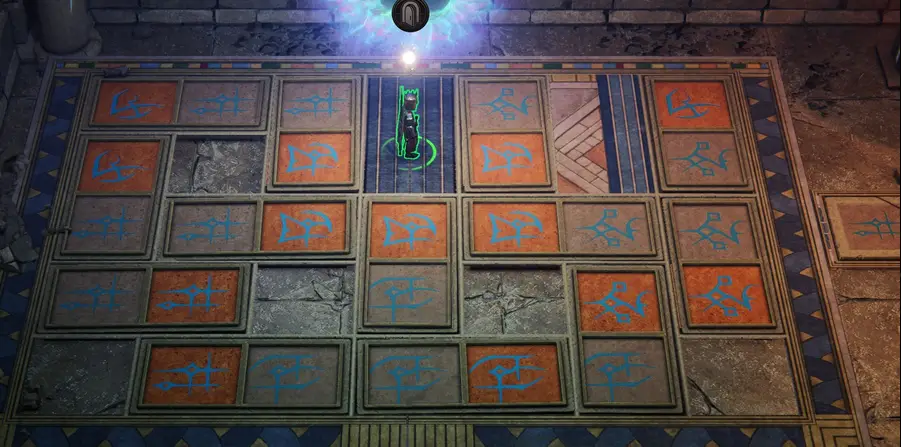 Final Veil (slabs found at Bone Hill)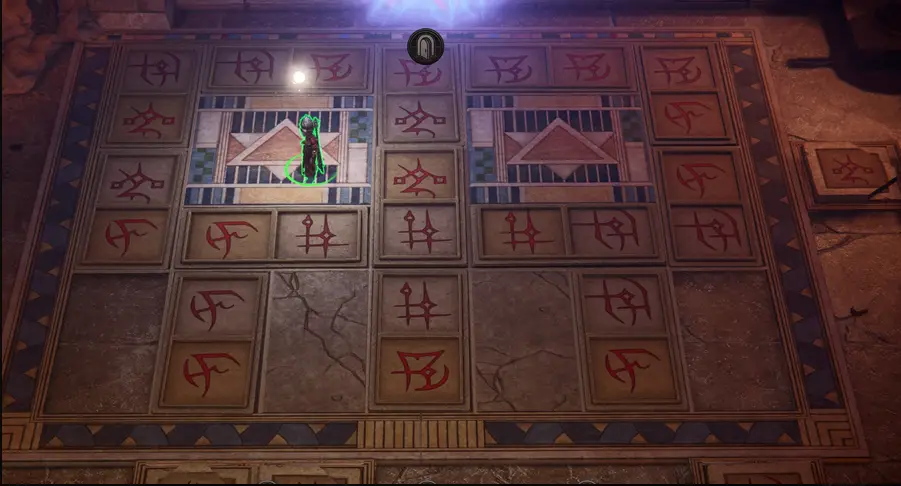 Legacy of the Ancients (slabs found at Place of Execution)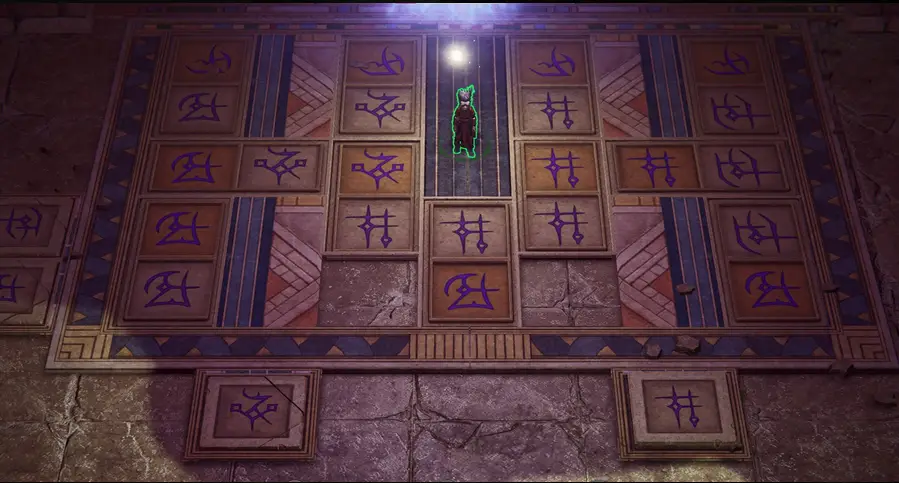 Heart of Mystery (slabs found at Laughing Caverns)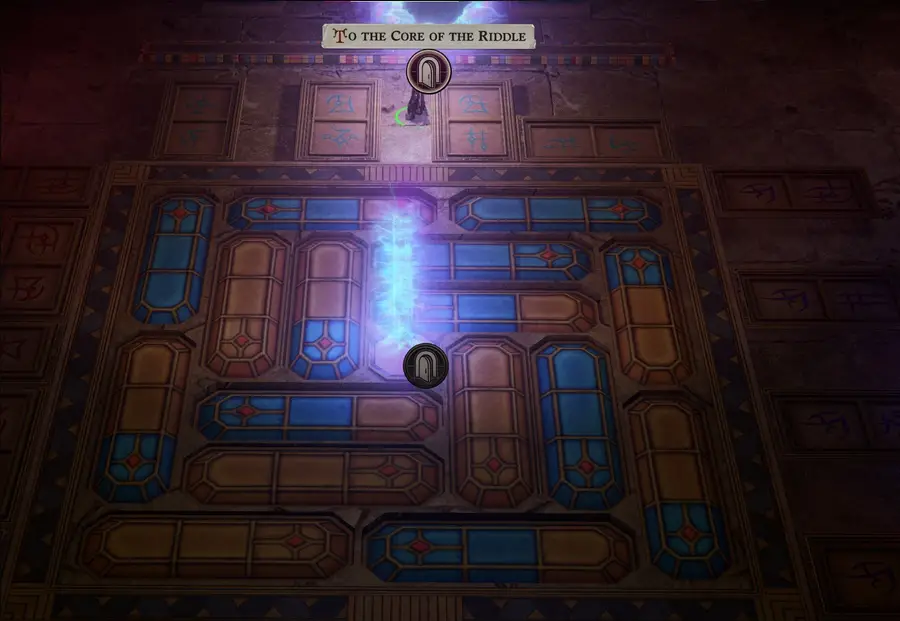 That's everything we are sharing today for this Pathfinder: Wrath of the Righteous - Enhanced Edition guide. This guide was originally created and written by Sophis. In case we fail to update this guide, you can find the latest update by following this link.
If you believe that any of the content on this site violates your rights, including your intellectual property rights, please contact us immediately using our contact form.