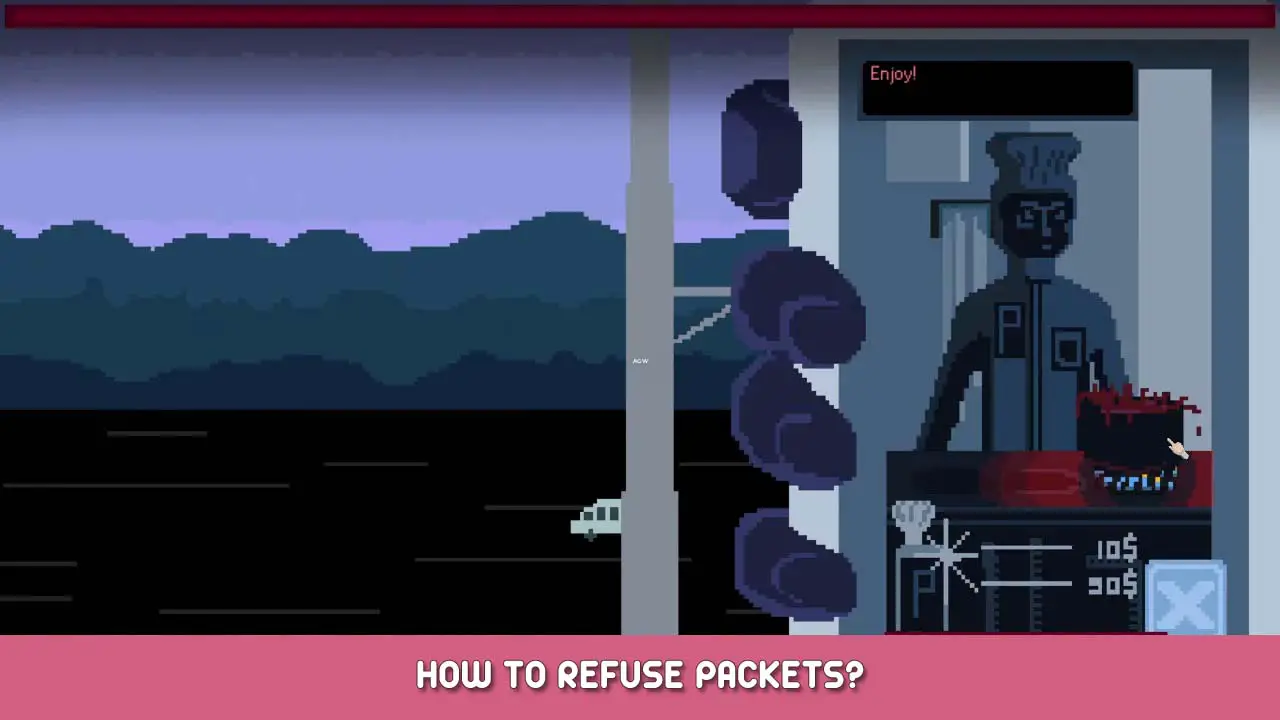 Simply don't give a packet when a customer asks for it.
The boss will get angry and you get 1 strike each time you do this, which is represented as a red exclamation mark on a yellow triangle on the left above the timer. If you get 3 strikes part of your pay will be deducted, even going into negative numbers, so be careful!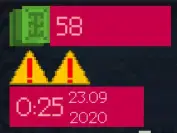 The ideal play is to refuse 2 packets per day (unless you are going for the worst ending or 100 packets achievement), and then be very careful not to make any mistakes to avoid getting a third strike.
Endgame: On the last few days, people start saying cryptic things and telling anecdotes when you ask if they need a packet instead of saying yes or no. Not sure if there is a method to the madness, but what you can do if you cannot afford another strike is try to give them a packet regardless. If they don't want it they will not take it.
That's everything we are sharing today for this Need a packet? guide. This guide was originally created and written by +-. In case we fail to update this guide, you can find the latest update by following this link.
If you believe that any of the content on this site violates your rights, including your intellectual property rights, please contact us immediately using our contact form.