This guide will show you how you can turn your in-game Darksteel into cryptocurrency with a few simple steps. Before starting be sure to have the following:
WEMIX Account
A verified account on a cryptocurrency exchange platform.
And of course DRACO
You can also find out the current price of DRACO from here.
Where to find DRACO
First of all, you need to have either the mobile app or the direct mir4 desktop game itself because steam removed the DRACO feature so you can only do it there.
Once you installed either one of the two, you need to open the game menu, go to Market, and press DRACO.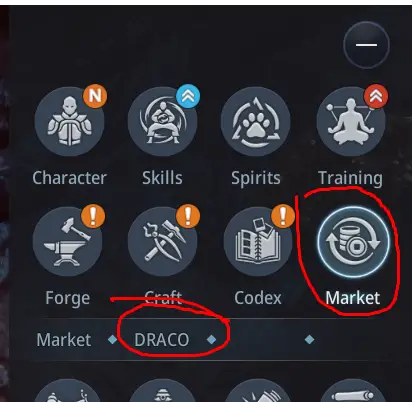 After opening DRACO from the market you will find the place where you can smelt your Darksteel to DRACO. Be sure to have enough Darksteel before trying to smelt in order to get a DRACO, you can find out its current rate on the same page.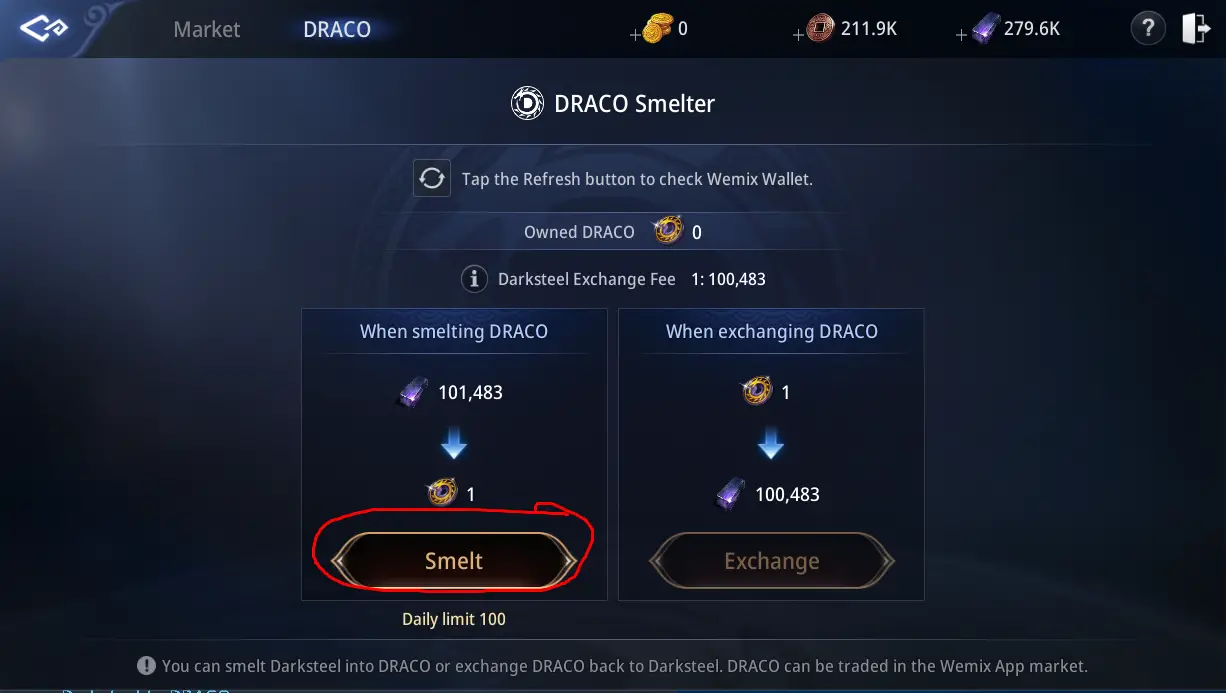 Turning Darksteel to DRACO
Once you hit the Smelt button, it would ask you to log in to your WEMIX account which can either be your Google account, Apple account, or Facebook account whichever may be convenient for you. If ever you don't have a WEMIX account yet, you will be asked to register after choosing either Google, Apple, or Facebook.
Once it's done and you already logged in to your WEMIX account, it will just ask you to enter your password and it will start to smelt. As you can see I already smelted mine and they took my 203k (approx.) Darksteel in exchange for 2 pcs or DRACO.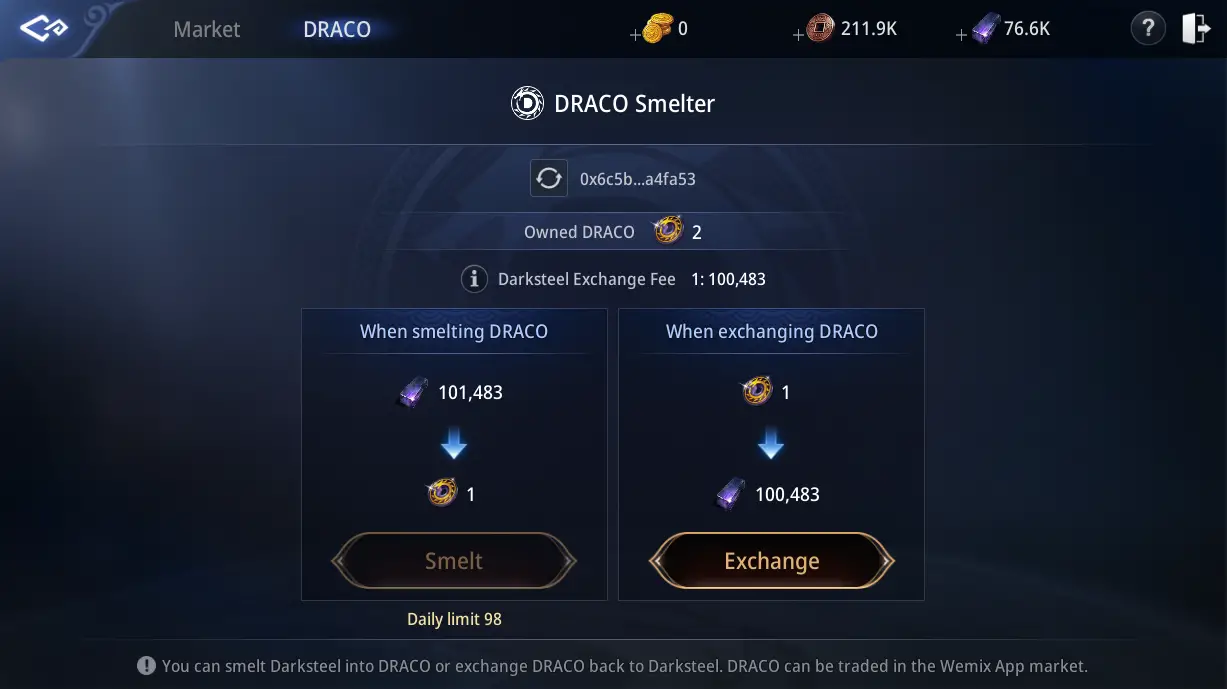 You can also find a mail confirmation regarding the DRACO that you just smelted.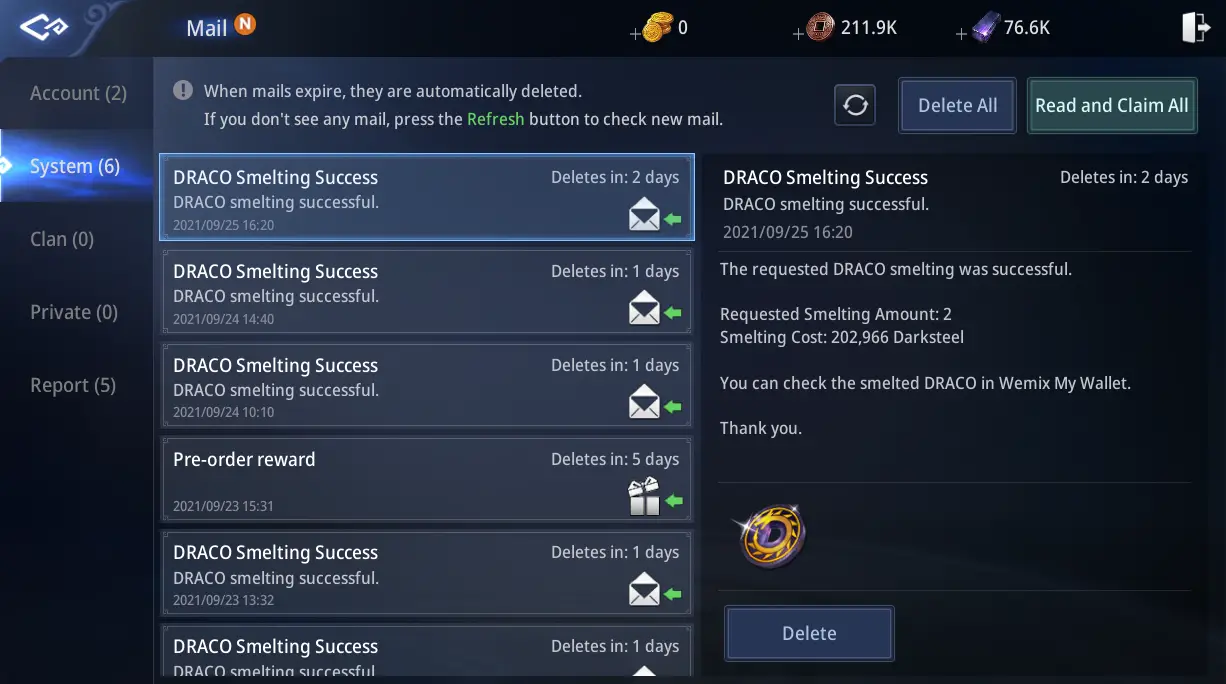 Turning DRACO to WEMIX
Once you already have your DRACO you can head over to your WEMIX mobile app. They currently have mobile apps only so you need to install them on your phone or if you want to use them on your desktop I recommend using an android app emulator like Bluestacks, LDPlayer, and MEmu.
Once you are already in WEMIX and logged into your account, you need to press DRACO.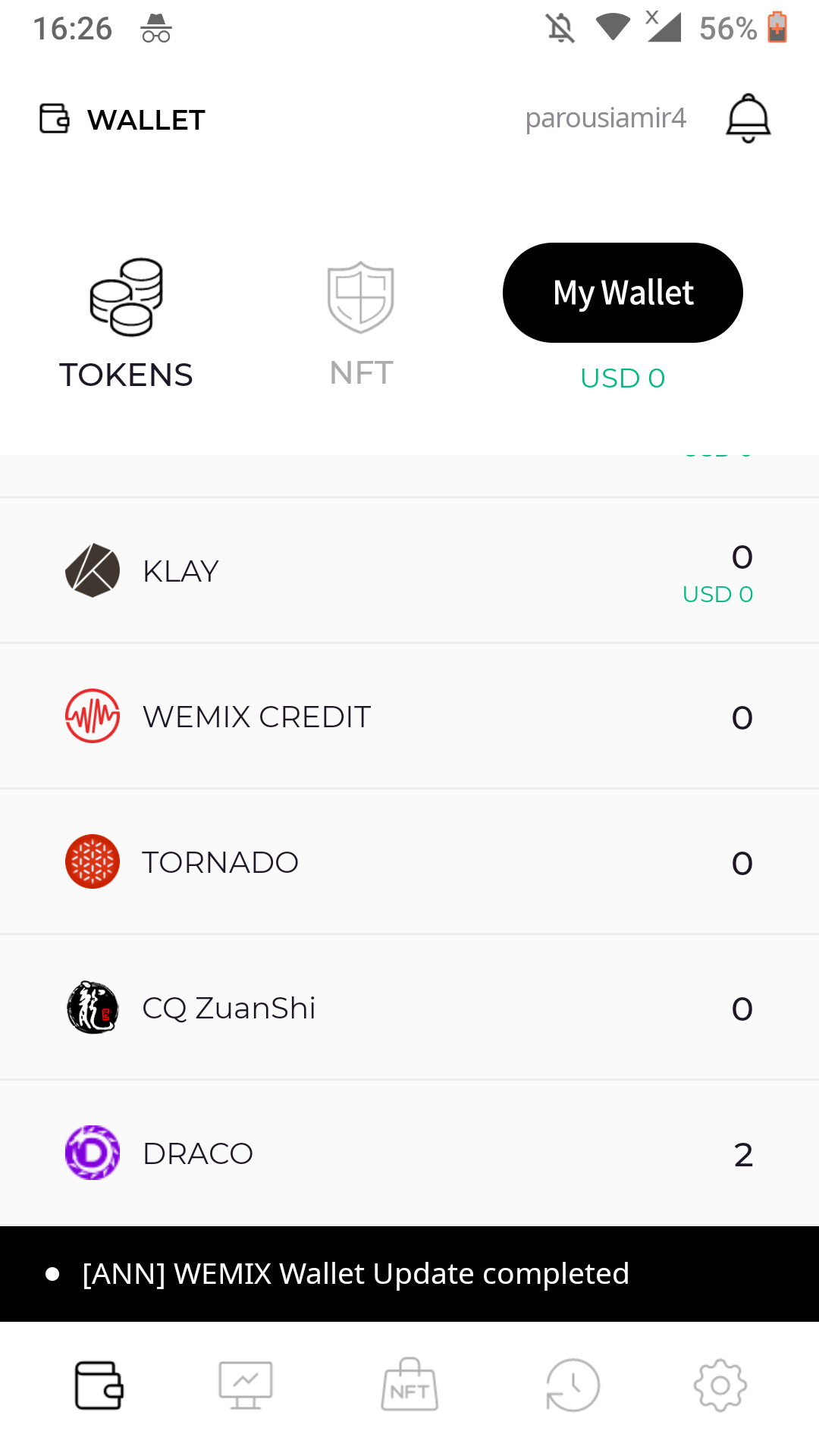 After clicking it, press DEX and it will send you where you can buy and sell DRACO. Press on the Sell button between buy and order and input the amount of DRACO you want to sell and hit sell at the bottom of the page.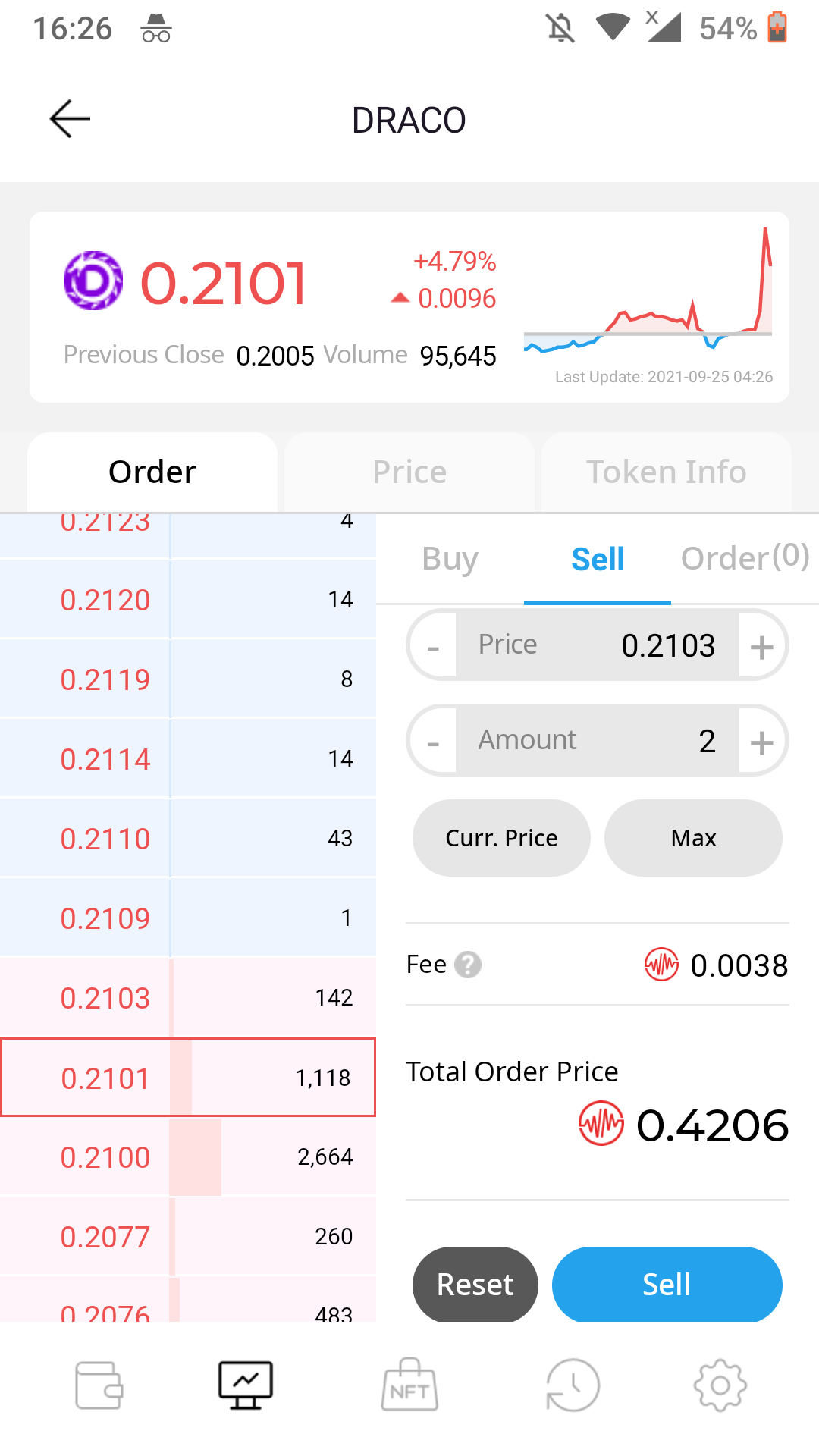 After putting it up for sale, you will receive a notification about your DRACO being sold, you should head over to Order and hit collect and it will send you your WEMIX Credits.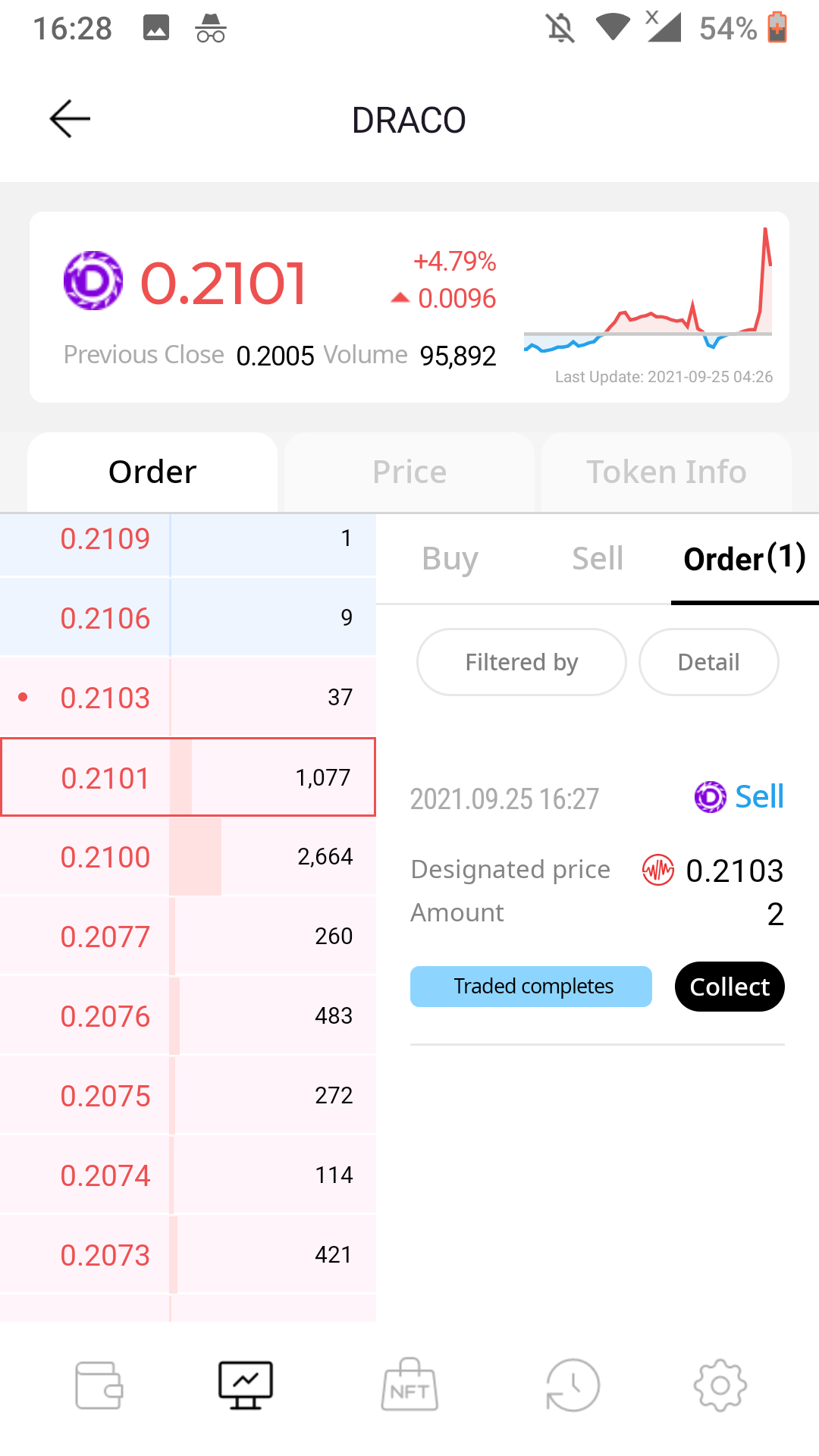 Once you collected your WEMIX Credits, head over to home and press WEMIX Credits.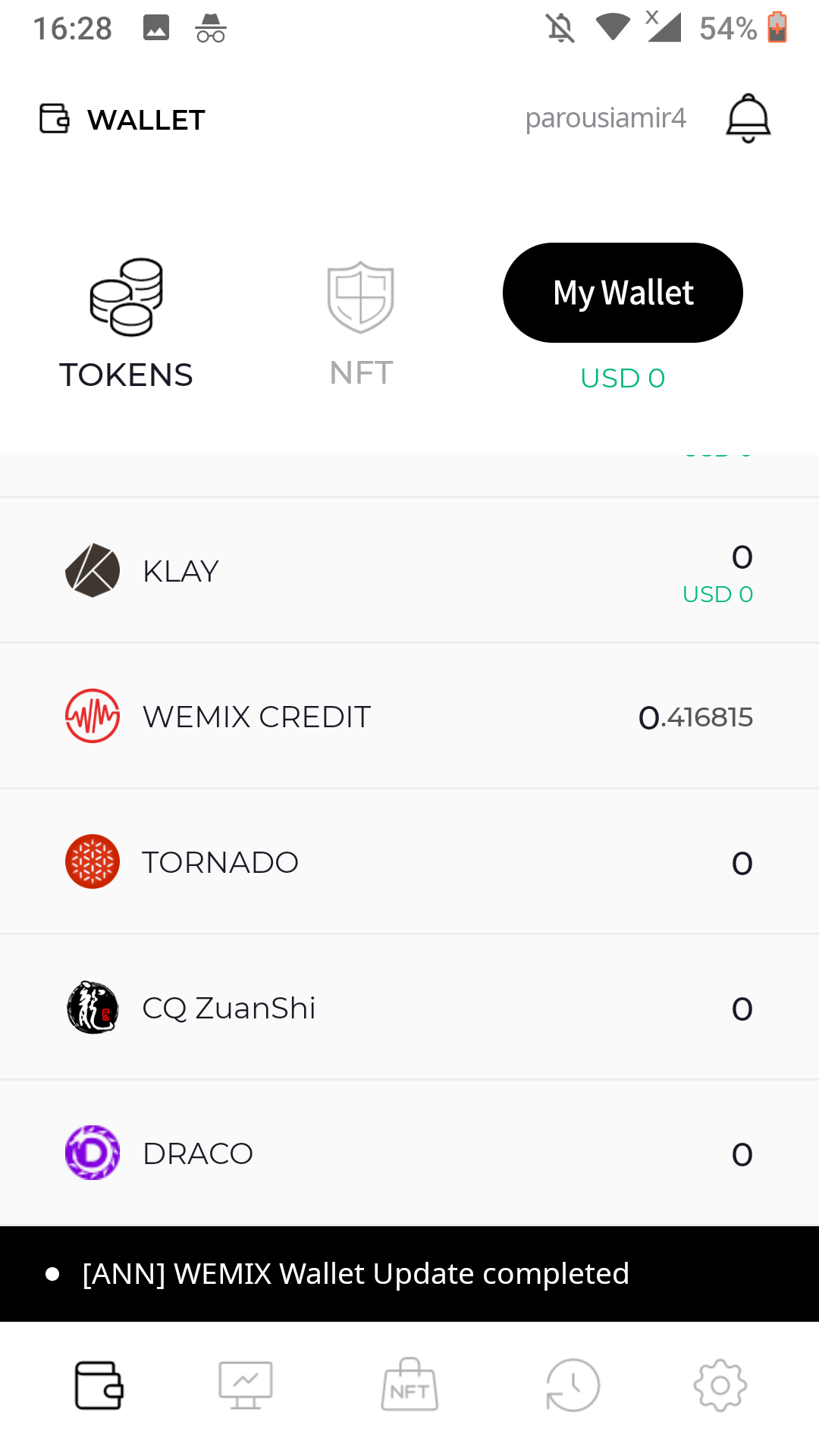 After pressing WEMIX Credits, press Exchange to WEMIX and you will receive your WEMIX.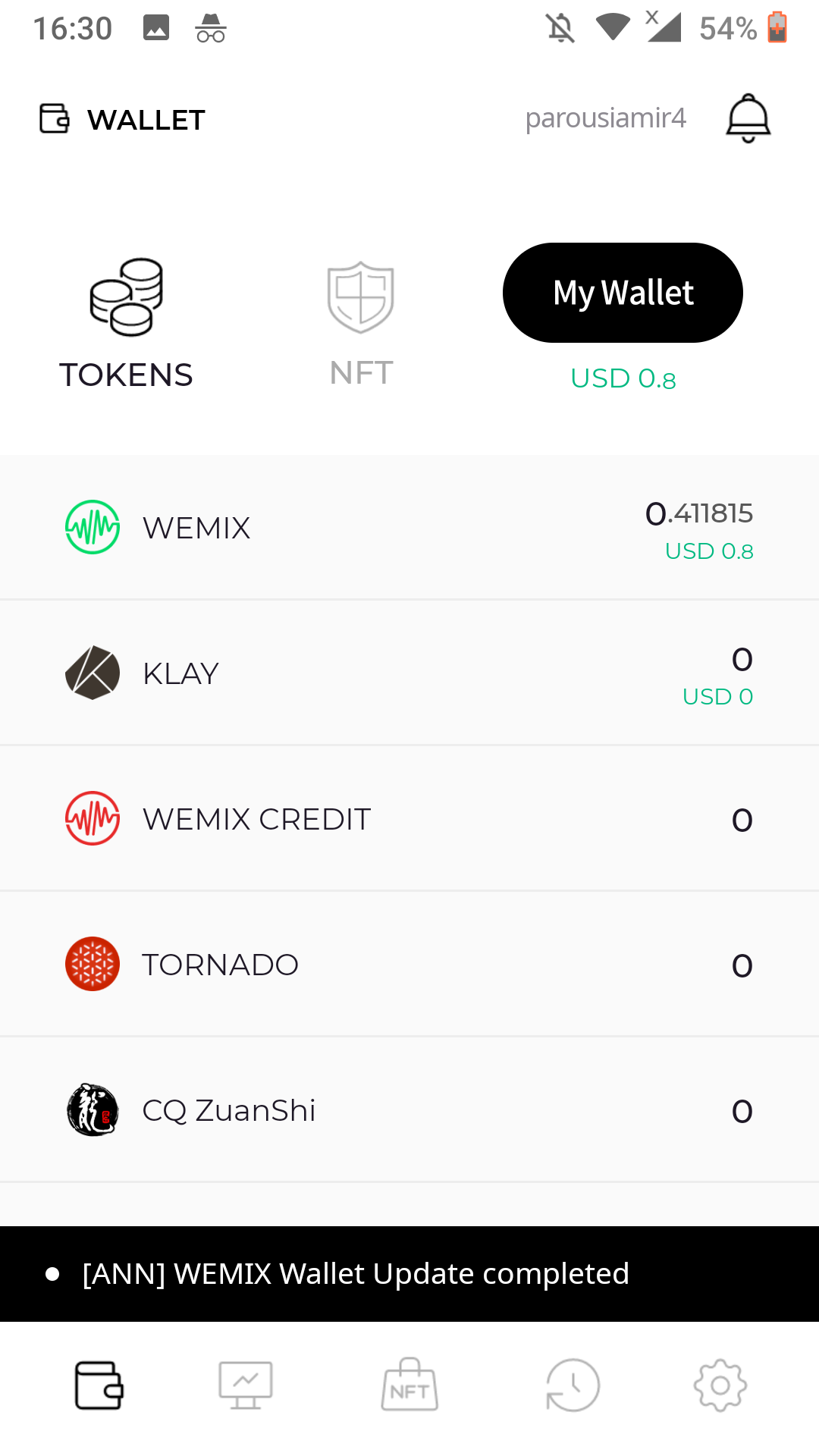 Turning WEMIX into Cryptocurrency
Once you got your WEMIX you can turn them into cryptocurrency but first you need to have a verified account on a cryptocurrency exchange platform that has WEMIX which are the following:
For this you just need to open your WEMIX Wallet, press Listed Exchange, log in on to the cryptocurrency exchange platform that you got a verified account on, copy your WEMIX address on that said platform, go back to your WEMIX wallet in the mobile app, press Send tokens, paste your WEMIX address and hit send. Once you are there you can exchange your WEMIX to a cryptocurrency that's available there for exchange.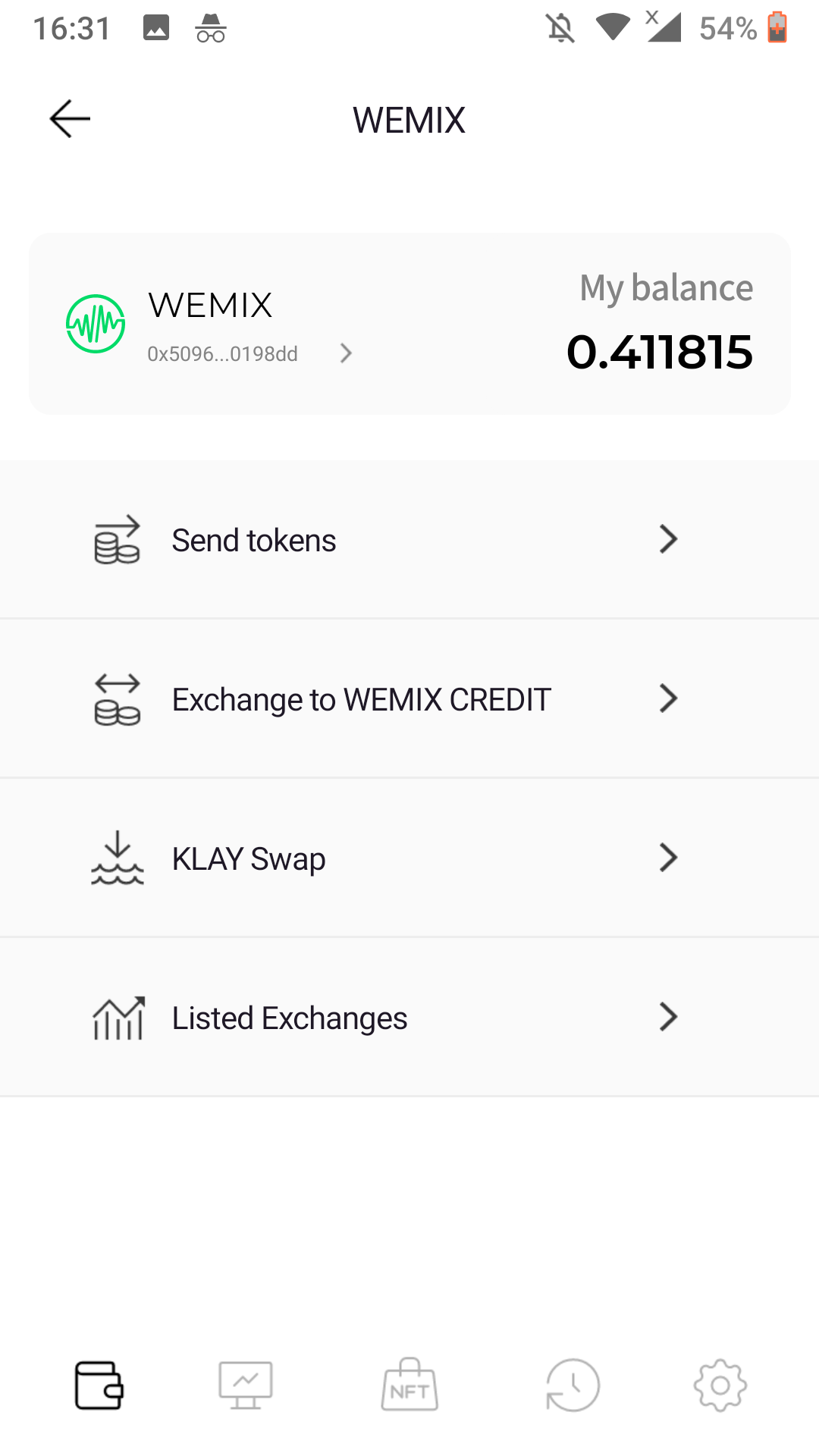 WEMIX to Cryptocurrency to CASH
First, you need to have a verified Binance and of course, DRACO. You need to go to your WEMIX mobile app and open your WEMIX wallet, press KLAY Swap and it will turn your WEMIX into KLAY.
Once you already have your KLAY balance ready, open your Binance account, copy your KLAY address there and go back to your WEMIX mobile app, open your KLAY Wallet, click Send tokens and paste your address there and click next. The address is your own private crypto address that is available on your Binance dashboard.
Once the amount is already on Binance, the possibility to turn it into cash is limitless. There are lots of payout methods that you can use to turn cryptocurrency into cash. Apart from turning it into cash, you can use your hard-earned crypto into another crypto by investing. The choice is yours.
If you believe that any of the content on this site violates your rights, including your intellectual property rights, please contact us immediately using our contact form.