Title: MICROVOLTS: Recharged
Release Date: September 9, 2023
Developer: Masangsoft
Publisher: Masangsoft
Welcome to the comprehensive guide for aspiring MicroHeroes in the thrilling realm of MicroVolts: Recharged!
If you've ever found yourself immersed in the fast-paced, miniature chaos of this newfound toy universe, you are well aware that reaching the pinnacle of gameplay is a formidable challenge. But fret not, for within the contents of this extensive manual, you will embark on a journey towards expertise, delving deeply into the advanced intricacies and refining the abilities necessary to transition from an amateur to a bona fide MicroVolts powerhouse.
So, secure your components, charge your arsenal, and prepare to plunge headlong into the intricacies of "MicroVolts: Recharged." Your quest to become an outstanding player commences right here.
Within this guide, we will explore the following topics:
Fundamentals of item and weapon classifications, tuning, and their situational applicability.
Core game mechanics, gacha features, and the equitable non-pay-to-win balancing adjustments.
Advanced techniques like wavestepping, swapping, and more.
Strategies and tips to enhance your gameplay, along with additional insights on the most effective means of acquiring in-game currency and EXP!
New RT/MP Balancing System: Incorporating a Fair Economy
We are embarking on a journey to eliminate pay-to-win (P2W) elements from our game to the greatest extent possible. Consequently, every in-game item is undergoing adjustments and modifications to ensure it no longer impacts the game's balance. The costs associated with maintaining our game service will primarily be sustained by cosmetic or ornamental items, as well as items designed for player convenience that have no direct or indirect impact on actual gameplay.
This update draws inspiration from the recent message conveyed by our developers to our esteemed community, which can be accessed [here]. In their vision for the game, every weapon available for acquisition will no longer confer a discernible advantage over what free players can attain through earning MicroPoints (MP) in-game.
In essence, they are reshaping the game's cosmetics to mirror the approach seen in popular titles like CS:GO and Apex Legends. This signifies that skins and items obtained through either in-game achievements or real-money purchases will not grant any statistical advantage over players who opt not to invest financially in the game. Their commitment lies in establishing an equitable playing field to ensure the game remains enjoyable for all.
Moreover, they actively seek your valuable input on enhancing and balancing the game. Your opinions hold utmost significance to them, and they eagerly await your feedback.
Presently, they have introduced capsule/gacha options for both Rock Tokens (RT) and MicroPoints (MP) within the game. This enables both the paid and free player communities to obtain cosmetics through in-game activities or other methods.
In their commitment to fairness and transparency, they have made item probabilities within the capsule machine publicly accessible, disclosing acquisition rates and other essential details. Their aim is to provide you with complete transparency regarding the game's monetization aspects, and they are dedicated to maintaining an open and candid approach. You can access this information [here], and it is also available in the "Useful Links" section at the end of this guide.
Gameplay Basics & Fundamentals: Know Your Loadout

In MICROVOLTS: Recharged, players gain access to a diverse assortment of weaponry, each possessing distinct characteristics and tactical nuances. Below, we present a concise introduction to the seven primary weapon types within the MicroWorld:
Melee: Engage in close combat with melee weapons, ideally suited for confrontations in tight quarters. Employ a variety of blades, hammers, and hand-to-hand weapons to slash, dice, and pummel your adversaries.
Rifle: Rifles epitomize precision and versatility. These firearms offer accuracy and control, making them effective for engagements at medium to close range. Execute accurate shots to efficiently eliminate your targets.
Shotgun: When brute force and close-range devastation are essential, shotguns are the weapon of choice. This armament dispenses a devastating spread of pellets, reducing foes to fragments at point-blank range.
Sniper: Sniper rifles cater to patient and precise marksmen, offering unparalleled firepower at both long and close ranges. Due to the game's fast-paced nature, quick scoping is often the norm in MICROVOLTS.
Gatling Gun: The "newb" gun, characterized by high damage and fire rate, albeit with varying accuracy. We will delve into why other weapons should be favored over this one later in the guide.
Bazooka: When you demand heavy artillery, the bazooka answers the call. These explosive launchers are designed to annihilate adversaries, uncover hidden positions, and keep your opponents grounded.
Grenade: Tactical thinkers will recognize the strategic value of grenades. Launch these explosive devices to clear confined spaces, control choke points, and catch opponents off balance with devastating area-of-effect damage.
Each weapon type within the MicroWorld offers a distinctive playstyle, demanding different skillsets for mastery. Choose your armament judiciously, adapt to the circumstances, and assert dominance over your adversaries as you delve deeper into the realms of MICROVOLTS warfare.
Advanced Mechanics: Meta of the Game
While the core gameplay of MICROVOLTS may initially seem straightforward, it possesses a steep skill floor. This means that the actual level of skill the average player attains goes well beyond what the tutorial introduces. In essence, the learning curve is much higher than it appears when you first enter the MicroWorld.
The aim of this guide is to instruct both new and returning players on how to effectively navigate MICROVOLTS and compete with seasoned community veterans. It accomplishes this by elucidating and teaching advanced tactics, most notably "swapping" and "wave-stepping."
Swapping
Our first focal mechanic is commonly referred to as "swapping" within the community. It entails rapidly switching between your melee weapon and specific key weapons like shotguns, grenades, or bazookas. At its core, this mechanic involves swiftly toggling between your gun and melee weapon after firing. By doing so, you reset the fire rate timer and eliminate any delay before the next shot. This results in the ability to consecutively fire two or more shots at a rate significantly exceeding what's achievable without swapping. The mastery of this technique is pivotal for the implementation of wave-stepping, a concept we'll delve into further in this guide.
Wave-Stepping
The second captivating mechanic we'll explore is known as wave-stepping. Wave-stepping not only encompasses the mastery of the swapping mechanic but also leverages the double-jump capabilities of your melee weapon. To execute this maneuver, we build upon our understanding of swapping. As we switch to our melee weapon, we concurrently press the spacebar. Subsequently, we smoothly transition back to our preferred firearm, fire, and then repeat the sequence. For added finesse, you can incorporate directional movement keys to maintain momentum in a specific direction while wave-stepping. This technique proves invaluable for keeping pace with the game's rapid tempo and rendering yourself a challenging target to hit. It serves as a surefire strategy to gain an advantage over your adversaries!
The Different Weapon Types: What Should I Use?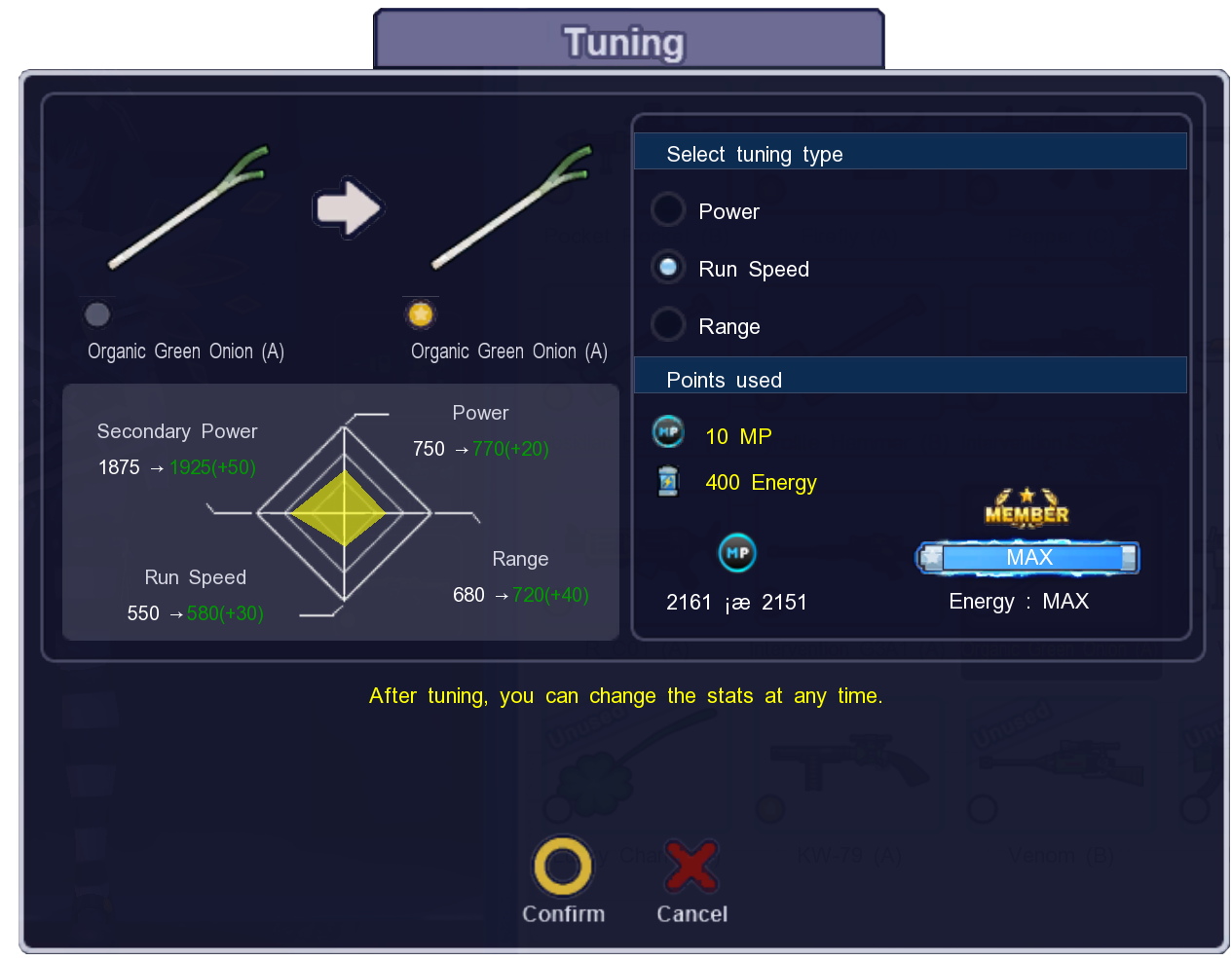 Weapon Tuning In MICROVOLTS: Recharged, you possess the ability to enhance any purchased weapon, a feature not available for your initial loadout. It's crucial to acquire weapons and promptly invest in their upgrades, as this early investment will yield substantial dividends in the long term.
Each weapon falls into distinct categories, and your weapon type significantly impacts its statistics and performance. These categories are inherently tied to the weapon and cannot be altered after purchase, so your initial choice carries considerable weight. It's essential to focus on upgrading each weapon type in its respective specialization, with some exceptions. (For example, a melee weapon oriented for speed should receive further upgrades in the speed category.)
After engaging in enlightening conversations with numerous experienced community members, I've distilled their collective wisdom into a set of recommended weapon types, which I'll elucidate below.
Melee: The choice of your melee weapon should align with your preferred game mode. If you excel in melee-only lobbies, prioritize power or range over speed, making the B or C-type melee your primary options. However, in game modes featuring a diverse array of weapons and expansive maps, opt for the nimble A-Type melee to navigate the terrain swiftly. Your decision should harmonize with your gameplay style and the specific mode you intend to participate in!
Rifle: When it comes to rifles, the consensus among most players gravitates towards rifle types A or C as top choices. These rifles strike an impeccable balance between accuracy and power, without compromising significantly in either aspect. For optimal performance, channel your efforts into upgrading or tuning them in the "power" category. These rifles serve as your gateway to a winning combination of precision and firepower!
Shotgun: The clear frontrunner for shotguns is undoubtedly the type-B. It complements the shotgun's role perfectly, especially when synergized with swapping mechanics. In this context, fire rate takes a back seat, making the "power" category an ideal focus. By fine-tuning it for power, the B-type shotgun packs enough punch to secure one-hit kills, establishing itself as your go-to choice for devastating close-range firepower.
Sniper: For snipers, there is a prevailing consensus on specific tuning choices. For the A-type sniper, prioritizing power enhancements is the way to go, ensuring your shots carry substantial impact. As for the D-type sniper, consider fine-tuning it for quicker reloads or improved zoom speed, catering to distinct playstyles. It's generally advisable to steer clear of the other variants, as these tuning choices can significantly elevate your sniping prowess!
Gatling: Preferences largely dictate the choice of Gatling, as this weapon type holds minimal relevance to the game's meta.
Bazooka: When it comes to the Bazooka, targeting the B or C-type Bazookas and enhancing their bullet speed is the strategic approach. Bazookas inherently deliver formidable firepower, and the key factor here is ensuring that damage reaches your targets swiftly. As swapping mechanics render fire rate less critical for this weapon, boosting bullet speed becomes paramount in your quest to efficiently eliminate adversaries. Blaze your path to victory with these tuned Bazookas!
Grenade: The Grenade launcher follows a similar principle to the Bazooka. Therefore, the A or C-type grenade launcher emerges as the primary choice. Regarding upgrades, it mostly hinges on personal preference. Some opt to enhance the blast radius, as you do, to cover a broader area with less precise placement. Others may prioritize power for more concentrated destruction. The decision ultimately aligns with your playstyle – choose the option that suits you best and unleash explosive chaos!
That's everything we are sharing today for this MICROVOLTS: Recharged guide. This guide was originally created and written by Hex. In case we fail to update this guide, you can find the latest update by following this link.
If you believe that any of the content on this site violates your rights, including your intellectual property rights, please contact us immediately using our contact form.