One of the available suits that players can unlock in Marvel's Spider-Man: Miles Morales is the Animated Suit. The design of the Animated Suit is based on the 2012 animated series called Ultimate Spider-Man.
This Suit's design is based on Miles' Spider-Man Suit in the Ultimate Spider-Man animated series. It is equipped with the Stronger Webs Suit Mod. As for the effect of this suit, Miles will be shooting a stronger web, which means enemies will take a longer time to break the webs.
How to Get Animated Suit in Marvel's Spider-Man: Miles Morales
To get this epic Animated Suit for Miles Morales, you need to have a Crafting Level 7. Also, you need some resources to unlock this suit. Speaking of resources, you need a total of 20 Activity Tokens and 4 Tech Parts.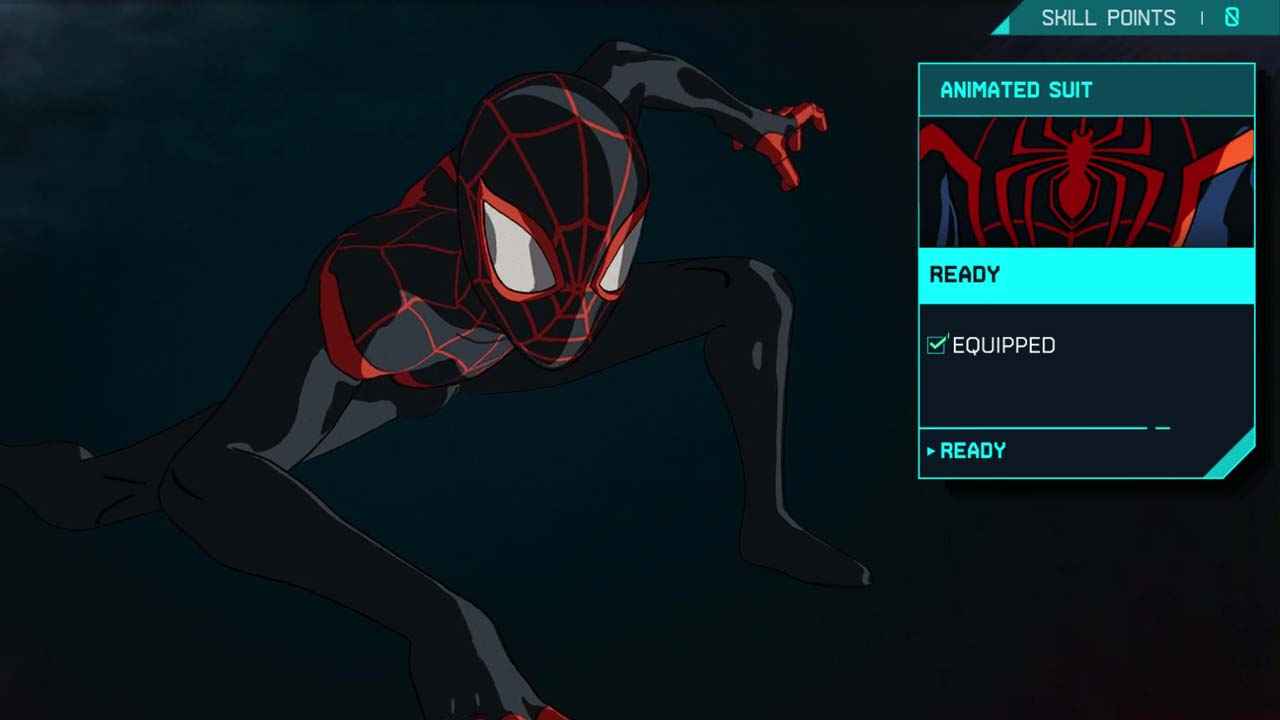 And that's how you can unlock the Animated Suit. While you're still here, you can also check how to get the Purple Reign Suit in the game.
And that concludes this Marvel's Spider-Man: Miles Morales guide. Do you have any suggestions to improve this guide? Please let us know by leaving a comment below. For any other concerns, please reach us using the contact details found on the contact page.