Title: MareQuest: An Interactive Tail
Release Date: September 15, 2023
Developer: ElectroKaplosion LLC
Publisher: ElectroKaplosion LLC
In this guide, I will outline the prerequisites necessary to achieve one of the three possible endings in MareQuest: An Interactive Tale. During my livestream of the game on Steam, I received valuable assistance from one of the game testers in uncovering these conditions.
List of Endings
There's a total of 3 available endings in the game. These are:
The Good Ending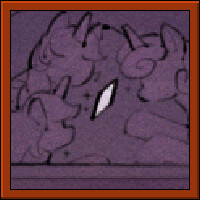 The Neutral Ending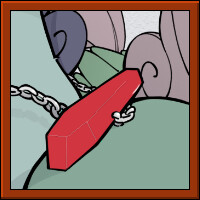 The Bad Ending
Ending Conditions
Achieving the Good Ending in MareQuest: An Interactive Tale involves successfully completing the game with both of your friends. This can be accomplished by consistently selecting the friendly dialogue options. Even if some choices result in a minor decrease in your friends' happiness, maintaining a positive relationship with them is relatively straightforward as long as you consistently choose the amicable options.
On the other hand, attaining the Neutral Ending is the most challenging path. To reach this ending, you must lose one of your friends while ensuring that the remaining friend stays with you until the game's conclusion. This is a formidable task. Once your first friend departs, your other friend's happiness will rapidly decline, particularly if their happiness was already low at the time of your first friend's departure.
The Bad Ending, considered the most heart-wrenching conclusion in the game, necessitates treating your friends poorly and ensuring that you have no friends left by the end of the game. It's a somber outcome that can evoke strong emotions as your friends gradually leave your side during the course of the game.
For Neutral Ending
Acquire the Mind Control perk, available exclusively to Witches, to gain a temporary advantage and buy yourself some time.
Invest in building a stronger relationship with your friend to boost their happiness, particularly effective if their initial happiness level is already high.
Maintain a positive and friendly demeanor throughout the story by consistently selecting polite and amiable dialogue options.
Neutral Ending Guide
I've successfully achieved the Neutral Ending! Here's the most effective method to attain it:
Firstly, maintain one friend, preferably Pegasus (as I achieved the Neutral Ending with this choice), at a high happiness level, while keeping the other friend at a very low happiness level. This allows for quick happiness reduction when you're ready to part ways with them. Before reaching the flashback segment in the game, opt for neutral dialogue options that neither raise nor lower your friends' happiness. Additionally, if possible, engage in interactions that boost your happy friend's happiness further without affecting your other friend's happiness negatively, such as when obtaining items to give as gifts.
Once you've witnessed the flashback at the beach or temple, commence the process of lowering your unhappy friend's happiness until they decide to leave you. If executed correctly, your other friend will remain quite content, with only a slight dip in their happiness, providing you with ample time if you've managed things correctly.
It's also advisable to acquire the perk that resets your danger level after defeating a Shadow Horsies horde. Seek out encounters with other mares and select pleasant dialogue options to further boost the happiness of your remaining friend, extending the duration of this state.
That's everything we are sharing today for this MareQuest: An Interactive Tail guide. This guide was originally created and written by Tetrahedron Dash. In case we fail to update this guide, you can find the latest update by following this link.
If you believe that any of the content on this site violates your rights, including your intellectual property rights, please contact us immediately using our contact form.