Title: MARDEK
Release Date:
Developer:
Publisher:
Information about MARDEK is still incomplete. Please help us fill the details of the game using this contact form.
The freakish security demon actually isn't unkillable! The game's just tricking you, here's a guide for defeating it.
Fight Setup
You can actually kill the security demon as soon as you can access it (that is, when you finish the intro Sun Temple plot line).
The main steps for this strategy:
Collect the 2 noxious bombs in the sand dunes / dark temple and don't use them before the demon fight
Have Mardek able to use Null Light/Dark, and have Sharla or Gloria in your party knowing Null Air
You have to fight the demon early on, before the game forces the gold Warport pass on you. Once this happens, you won't be able to trigger the fight.
Essentially, this is a battle of attrition. Throwing a noxious bomb at the Security Demon can give it the poison effect, which will wither away a large amount of its health every demon turn. This will be the main form of damage.
The demon only has light, dark and air attacks, and 1 physical attack.
With Mardek's Null Light/Dark ability and Sharla / Gloria's Null Air ability, you can protect yourself almost entirely. Sometimes it will do a physical attack, which you can't nullify, but this isn't really a problem since you can use phoenix downs to revive people.
You should revive a fallen team member immediately, since you want everyone available to use items if needed (also, if you want someone to get experience from the demon, they should be alive when it dies).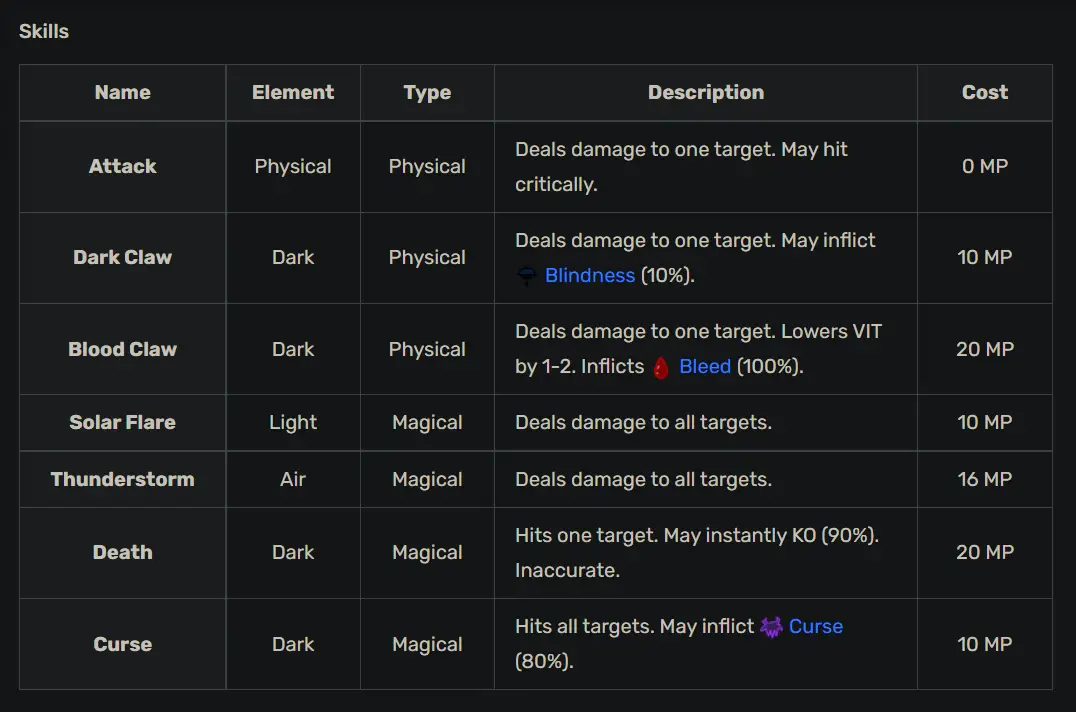 The fight setup:
Balance the noxious bombs between party members–every player turn where the demon isn't poisoned, throw a noxious bomb
Every Mardek turn, cast Null Light/Dark if someone isn't protected
Every Sharla / Gloria turn, cast Null Air if someone isn't protected
If a party member faints, revive them immediately if you don't need to cast a null spell
The demon has a 40% resistance to poison, which gives it a 8% its poison to wear off every demon turn (if it's poisoned). You might need to do a couple attempts before the RNG gods smile at you and make the demon die from poison.
If you're (really) lucky, it will get confused from the noxious bomb and cast death on itself without missing.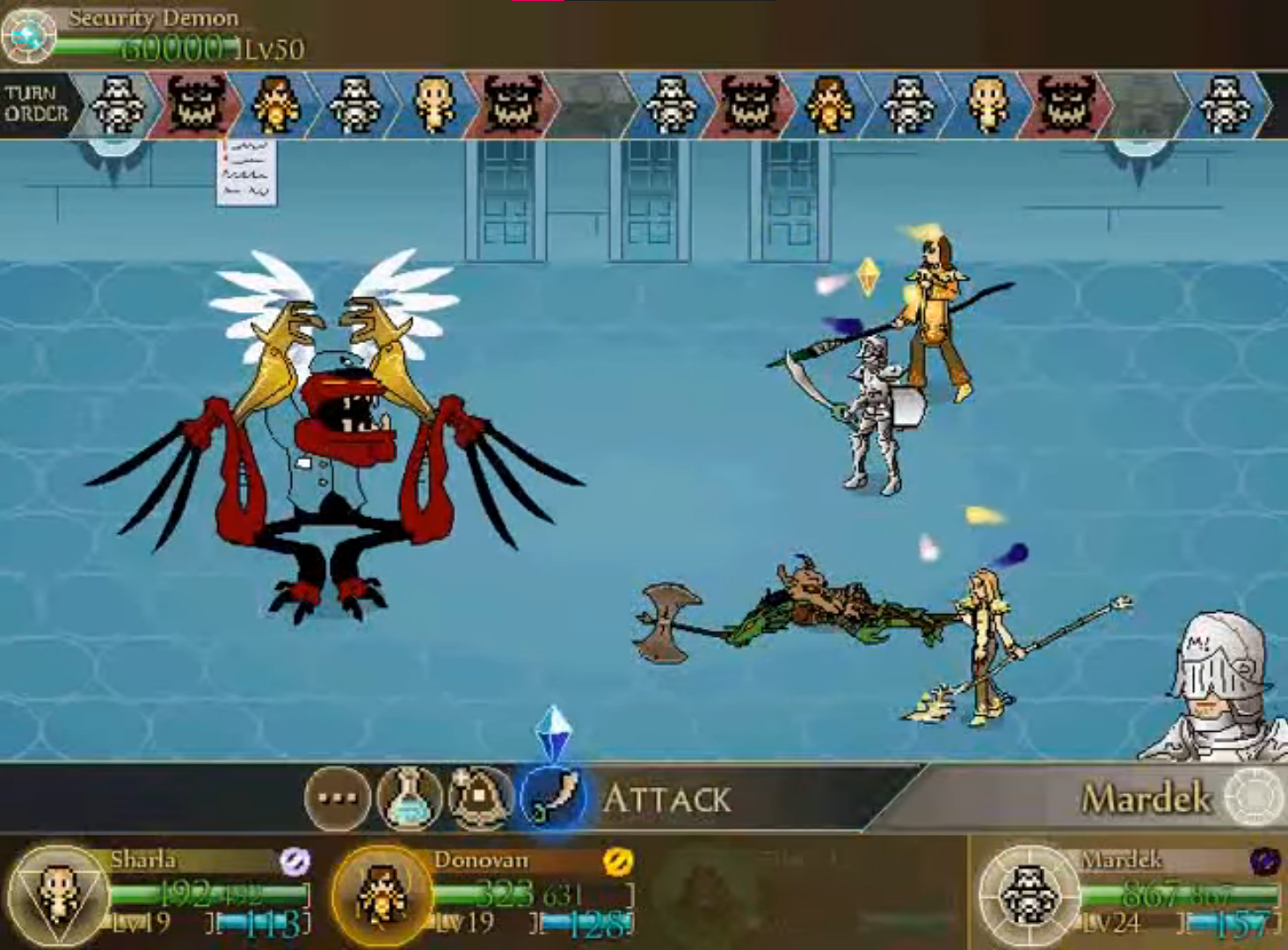 It's pretty unpredictable when the noxious bombs will or won't work, so you can buy some more too in Aeropolis to make the fight more consistent.
If the demon doesn't get poisoned from either of the noxious bombs, you'll have to reset and try again.
The demon has a 40% resistance to poison, which gives it a 8% its poison to wear off every demon turn (if it's poisoned). You might need to do a couple attempts before the RNG gods smile at you and make it die from the poison.
You could buy one or two speedy juices from Aeropolis for the null-spell casters, to make the battle even more consistent. If you really wanted to.
The most restricting part about killing the security demon is that you can no longer trigger the fight once you have a gold Warport pass. It's forced upon you after completing 5 Warport trips, so try to conserve trips as much as possible before you fight it.
I'd recommend doing this every run because killing the demon gives you a ton EXP that you don't want to lose. However… a drawback is that all the experience makes Mardek way over-leveled, so early-game can get too easy after doing this. Maybe you can offset this by doing a challenge to make the game harder…?
So good luck! And happy demon killing, you violent homicidal murderers.
That's everything we are sharing today for this MARDEK guide. This guide was originally created and written by mooblewax. In case we fail to update this guide, you can find the latest update by following this link.
If you believe that any of the content on this site violates your rights, including your intellectual property rights, please contact us immediately using our contact form.