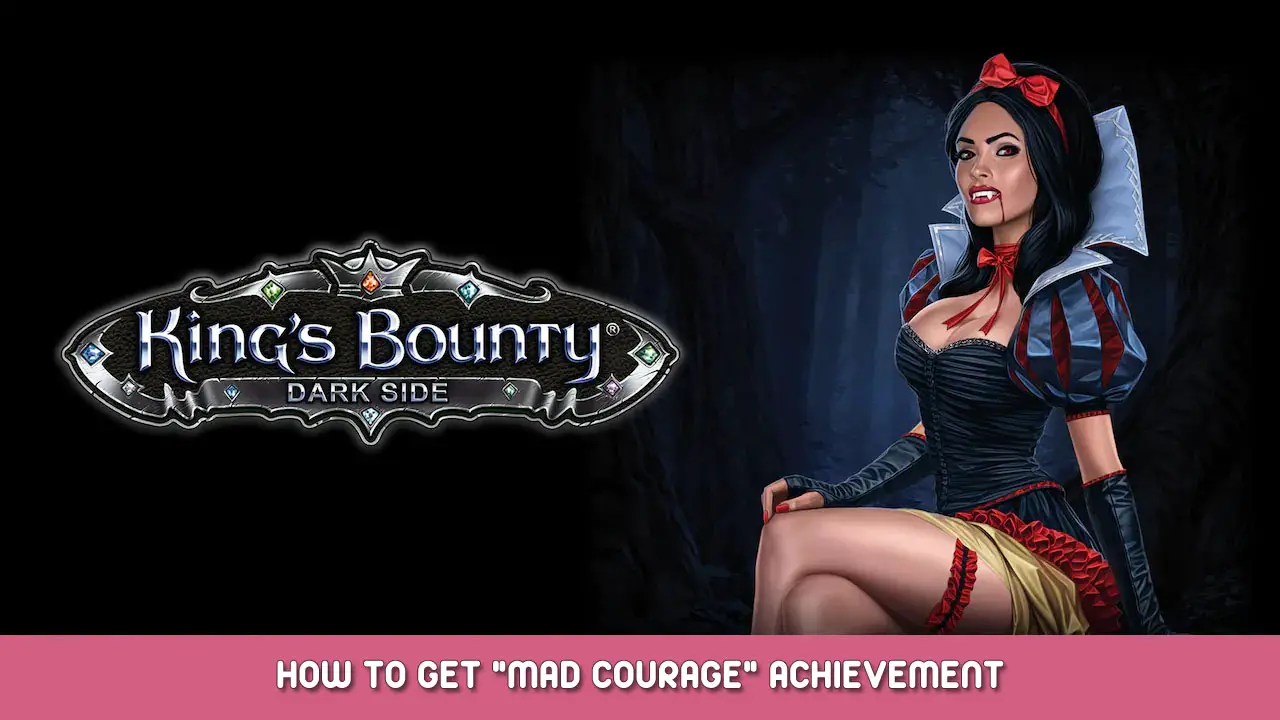 Mad Courage is one the most difficult achievements to get in King's Bounty: Dark Side. It's not as obvious as it seems, so here's my help, as some people can struggle with getting it.
Explaining

To get Mad Courage you have to defeat the Spirit of Light in the final battle without using your Spell Book. In that case, you rather not try it with Daert the Vampire, cause it might be a little bit painful. And these are not all the conditions, since it seems to be affected by character skill – tactics. You can still have it, but using it in the battle will waste your chance for achievement. Personally, I recommend you play Bagyr the Orc to get more value out of units and because it's most certain and easiest to get this achievement by him. Also, from my experience, unit skills do not affect Mad Courage, so feel free to use them.
That's everything we are sharing today for this King's Bounty: Dark Side guide. This guide was originally created and written by .F.. In case we fail to update this guide, you can find the latest update by following this link.
If you believe that any of the content on this site violates your rights, including your intellectual property rights, please contact us immediately using our contact form.