Title: Kerbal Space Program 2
Release Date:
Developer:
Publisher:
How to fix the resolution on Widescreen and make your eyes stop hurting.
How to Fix
If you want to play on your fancy monitor all you need to do is manually change the resolution in the settings file.
First of all close the game.
KSP 2 like many other games have a file to save your settings. For KSP 2 it is the "Settings.json" file and it can be found in:
Windows:
C:\Users\%USERNAME%\AppData\LocalLow\Intercept Games\Kerbal Space Program 2\Global
On Linux (Thanks to Cornelius V. Osmond)
<whereversteamdata>/steamapps/compatdata/954850/pfx/drive_c/users/steamuser/AppData/LocalLow/Intercept Games/Kerbal Space Program 2/Global/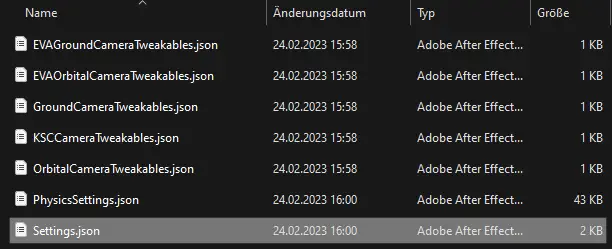 You can press [WINDOWS] + [R] to open "run" and paste the path above.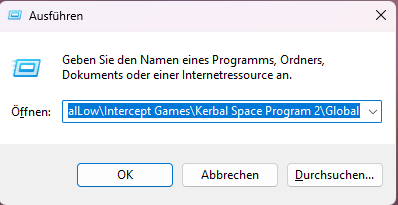 Now open the "Settings.json" (right klick and select "open with …") with the Windows editor or Notepad++
and change the line "ScreenResolution" to your resolution of your monitor.

Only edit the value of that line so whatever is between the "" eg: "1920×1080" to "5120×1440" or whatever your monitor supports.
Now save the file and run the game.
That's everything we are sharing today for this Kerbal Space Program 2 guide. This guide was originally created and written by Gater. In case we fail to update this guide, you can find the latest update by following this link.
If you believe that any of the content on this site violates your rights, including your intellectual property rights, please contact us immediately using our contact form.