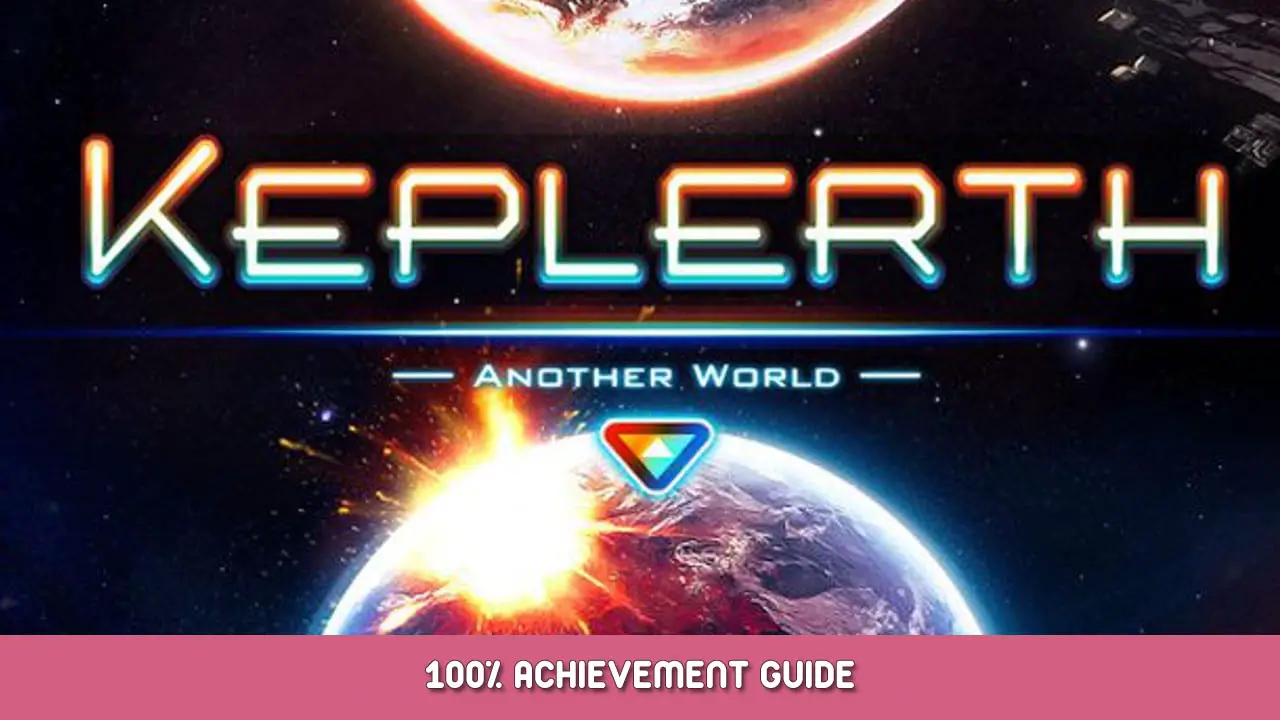 Bosses and combat
Minibosses

Dangerous Beast
Defeat Boar King once
Eat boar glands to summon him (dropped by regular boars). Dodge his attacks and kill him with a sword.
Light of Rift
Defeat Coopapa once
Eat a coocoo jelly to summon him (dropped by CooCoos, some of them will attack you at night). Boss will create orbs. After a few seconds they will become vulnerable, attack the orb, then the boss.
Story bosses

The Infected
Defeat Mutant Parasytor once
Located in infected villages on the surface. Keep moving and beat him with sword.

Ruthless Chieftain
Defeat Goblin King once
Located in Goblin camps (Underground 1-4).

Heart of Insector
Defeat Insector Queen once
Located in insector nests (underground floors 5-9). it will spawn 3 green blobs that need to be destroyed with your pickaxe or it will heal a large amount of hp.
Doomsday Remnant
Defeat Ground Captain once
Boss comes in a pair. Located in grounder camps (underground 10-14). Really hard to kill them in melee. Bring plenty of healing pots and food. Take with you clones and pet.

Man in Black
Defeat Divil once
Find portal to boss arena at Meco Biotech Research Institute (Underground 15-19). Ranged build preffered, don't forget to eat buffs from food (stuffed haworth mushroom, fruit jam, all-meat, big feast, Def capsule extra advance, Atk capsule extra advance and other potions. Boss fires rapidly in 2nd phase.
Man in White
Defeat V once
Make a Meco shelter entrance from Meco Biotech Foundry. Shoot bubbles flying to boss parts and kill them with your ranged/melee weapons. Avoid splash damage from special boss attacks.

Soul Jar
Defeat Richard Marko Once
Craft quest thing from, bring it to Schip. Teleport to boss battle.

Life
Complete The Main Storyline
Given for beating the final boss.

Lord
Eliminate 10,000 enemies
Killing mobs with traps also counts.

Iron Will
Defeat 10 enemies when Health is below 4%
Lower your health, disable all genes and items with regen and kill weak mobs on the surface.
Farming and gathering

Afforestation
Plant 500 tree of any types
Cut trees, plant acorns, gather acorns, repeat.

Peasant
Pick Apples or Berries 100 times

Farmer
Pick Apples or Berries 500 times
Pick them on the surface manually or with the help of Fruit Harvester (Crafted in Chemistry Station).

Fishing master
Caught all kinds of fish.
Fishing can be done with a Fishing Rod by left clicking an open area of water, and when the bobber sinks into the water all the way left clicking will then result in one of the items below; either from the Fish Section or the Scrap Section.
List of fish:
Anglerfish
Archerfish
Crystal Jellyfish
Drillfish
Hardshell Shark
Meco Purifish
Infected Piranha
Toxic Guppy
White Fish

Destroyer
Destroy 10,000 walls or ores
Silver or gold pickaxe can oneshot sand and snow tiles of walls. Later you will be able to ctaft meco drill.

Mushroom Lover
Get all Mushroom Toxin buffs at the same time
Cook a bunch of mushrooms on the campfire and eat till you get the achievement or do the same with mushroom soup. There are 6 toxins total (5-7 mushroom soups required).
Traps

Watch Out
Damage enemies 50 times using Punji Sticks
Press C, craft Punji Sticks with 10 wood. Place anywhere and lure enemies to it.

Lethal Smog
Eliminate 100 enemies using Poisonous Sac Traps
Craft on Fusion Pool with 15 Mucus, 10 Insects Eggs, 10 Parasyts Primordiums. Place on surface and lure enemies to it.

Hunt Begins
Damage enemies 50 times using Goblin Bear Traps
Could be found near goblin camps or crafted at goblin workbench with 10 Bones. Trap disappears after catching someone, so at least 50 traps required.

BOOM!
Detonate Explosive Barrel once
Could be found in ground camps (Underground 10-14) or crafted at Grounder workbench with 3 Wood, 1 Gunpowder, 3 Stone Block. Press RMB on barrel to activate it.

Play with Fire
Wounded by Explosive Barrel once
Activate Explosive Barrel while staying close to it.

Explosive Addict
Eliminate 100 enemies using Explosive Barrels
Find groups of enemies at surface and explode them with barrels. One enemy could count as 2 sometimes.
Genes

Iron Man
Get all [Iron Man] Gene Modules

Shooter
Get all [Shooter] Gene Modules

Thug
Get all [Thug] Gene Modules

Protector
Get all [Protector] Gene Modules
Ghost
Get all [Ghost] Gene Modules

Gambler
Get all [Gambler] Gene Modules
Host
Get all [Host] Gene Modules

Hunter
Get all [Hunter] Gene Modules
Getting genes requires rare materials from mobs, plants and ores. Once collected, plants could be grown on the surface (any ground except rocky). You could observe source of specific materials in genes material tab.
Crafting

Craftsman
Craft a Simple WorkBench of any material
Press C and craft wooden WorkBench.

Barbecue
Cook a piece of meat using Campfire
Craft Campfire at simple WorkBench and cook monster meat using Campfire.

Meal
Cook any Meal using Stove
Craft Stove at simple WorkBench and cook something.

Foodie
Eat all Meals
Craft every meal at Stove and eat all of them.
Taming and breeding

Companion
Tame a pet
Tamer
Tame 50 pets
Pet Collar is used to tame a pet. It drops from goblins in underground 5-9 or could be crafted at Goblin workbench after befeating Goblin King boss. See list of tameable pets

Rare Animal
Tame a Leopard
You can find one at seed – 556654505, x40 y80 coordinates.Then travel to your island, put the Leopard on hold position, quit to main menu, load into your original world and collect your Leopard from your island. It is shared betweenl worlds for the same character.

Obey Me
Tame a Boar King
Eat boar glands to summon him. He has only 15% chance of taming (25 with gene from knowledge section). Make sure to have enough hp to survive 4-6 attempts.
Calm Down Birdie!
Tame a Coopapa
Eat a coocoo jelly to summon him. e has only 15% chance of taming (25 with gene from knowledge section). Make sure to have enough hp to survive 4-6 attempts.

Endless Succession
Breed any animal once
Buy two of the same type of animals from a Herdsman (100 tenergy shards each). Release them at fenced area near your base and feed them with grass or fruits until they are full.
Exploring

Starting Point
Discover and activate a Meco Portal besides the Base

Explorer
Discover and activate 10 Meco Portals besides the Base

Traveler
Discover and activate 50 Meco Portals besides the Base
Portals could be found on a surface (pretty easily) or underground (rarely).

Horror
Enter Underground Level-5
Defeat Mutant Parasytor, craft Envr Adaptability B1-4 Shot at Chemistry Station, buy lift from NPC in cities or villages, pay copper ignots to unlock other stages (Alternatively use copper stairs).

Monster
Master of all Skills
Learn every skill (16 total). Skills can be acquired by entering the mystery mission portal, successfully completing it and choosing the mystery skill reward at the end.
Skills can be raised up to level 4 using skill upgrade disks. Raising its level isn't required for this achievement.


The Truth
Get all the Discoveries
There are 75 discoveries total.
39 overworld discoveries
6 Boss fight discoveries
22 Final Boss Fight discoveries
1 portal key
6 by killing mobs
1 animal digital tag
1. Overworld Discoveries are found by investigating furniture or boxes that sparkle constantly (at the surface or go down to floor 19).
2-3. Each boss drops a discovery after death, the final boss drops 6 discoveries. Also he drops a soul jar with 22 discoveries.
4. The Portal Key is a discovery that is given by talking to the robot at the start of the game.
5. Randomly dropped by
Goblins (Floor 1-4)
Bloody Necklace
Nightmare Hound (Floor 11-14)
Zombie Dog Tooth
Parasytor Soldier (Shelter with Man In White)
Parasytor Crasher's Head
Goblin or Goblin King (Floor 1-4)
Chip Implant
Parasytor (Surface)
Heart Gem
6. Animal Digital Tag randomly dropped by Cows.
Other

Transaction
Spend 100 Tenergy Shards through transactions

Extravagance
Spend 10,000 Tenergy Shards through transactions
Buy items in villages, cities and lab. Pet collars, ores, pet cages and etc.

Small Business
Get 100 Tenergy Shards through transactions

Merchant
Get 10,000 Tenergy Shards through transactions
Setup farm with cacti and sell cacti throwable weapons from them (each cactus drops 2-3). There are other ways to earn but this one is available pretty early.

Helping Hand
Complete 10 NPC quests

Obliging Heart
Complete 100 NPC quests
Villagers in cities offer fetch quests with replicants genes as a reward. Usually they want stairs, tools, food (More bosses you beat, better materials will be required).

Patchwork
Repair equipment 50 times
Robot NPC or Blacksmith NPC could repair your equipment for Tenergy Shards.

Plating
Plate any equipment once
Plating can be done in the Plating Pool (Crafted at Chemistry Station) by using ignot and Paralysor Primordium.

Perfect Craft
Get a piece of gold-plated equipment with 4 violet stats
Craft any gold equipment and plate it until it has 4 violet stats.

Big Shot
Invite 30 survivors to your shelter.
Craft shelter signal tower at Shelter Facility Workbench. After placing the Signal Tower it usually takes some time until you get incoming calls, this can take 10-15 minutes. Once you have placed the Shelter Tower and received your first message you can start inviting new survivors or respond to sos signals to rescue them. If they don't have the sos speech bubble then you can simply send your coordinates and they will spawn near the shelter tower and act as your tenant.
That's everything we are sharing today for this Keplerth guide. This guide was originally created and written by Easy Target. In case we fail to update this guide, you can find the latest update by following this link.
If you believe that any of the content on this site violates your rights, including your intellectual property rights, please contact us immediately using our contact form.