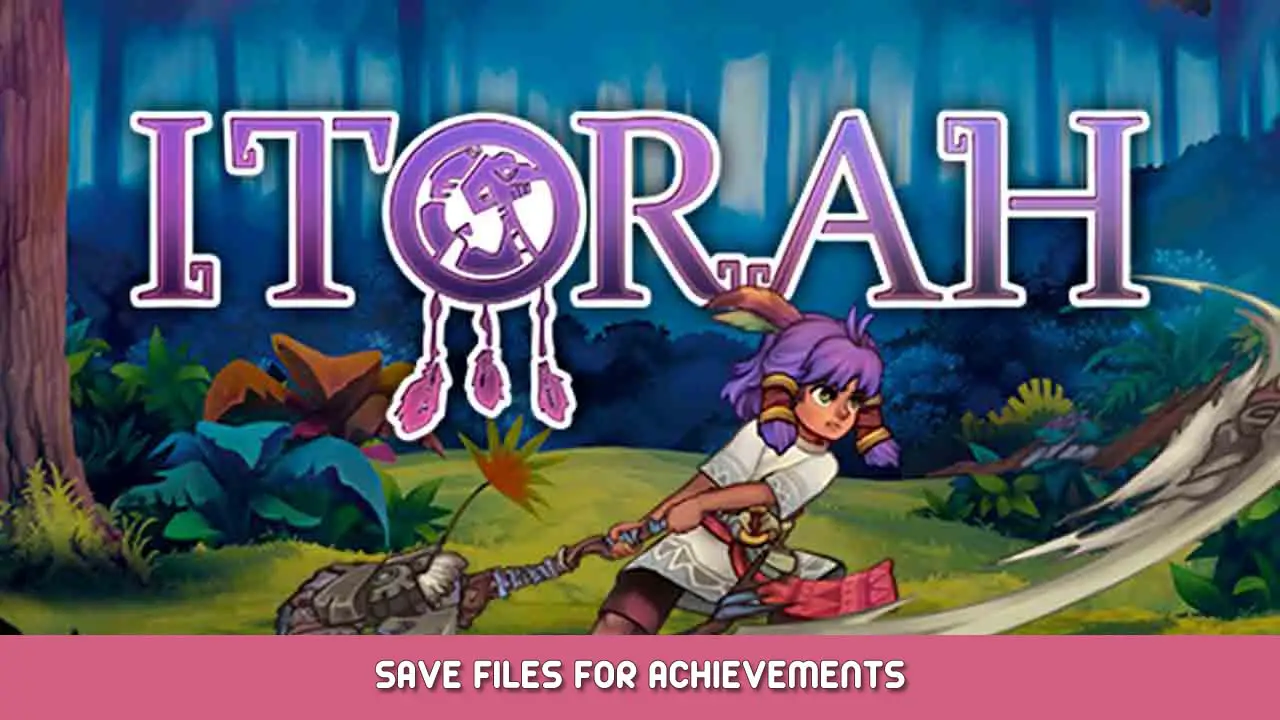 Two Save Files for the two most tedious achievements.
Introduction
What a fun little Metroidvania game!
Sadly, there are two achievements in it that are very tedious to get:
Outrun the Gods – Finish the game in 5 hours
Peak performance – Max out everything
If you just want the achievements and skip the grinding part of it, I provide you with 2 Save Files here.
The location of the save files can be found here:
C:\Users\[User]\AppData\LocalLow\Grimbart Tales\Itorah\Itorah\gamestates
In case you are not familiar with the Appdata folder you can easily navigate there by typing the following in any adress line in windows or just press the win button and type:
%appdata%
Outrun the Gods
Well, you probably explored everything on your first playthrough and took your time.
If you want to race the game for yourself it is easily possible. Just skip all the cutscenes and run when possible. The save file below is from my fist playthrough and you have about 12 minutes for the final boss. The save file occupies slot 4. Back up your files if necessary.
Peak Performance
As I finished everything else, I still was about 13k [currency] shy of upgrading everything.
I farmed the blossomheads with the thorny stoneblocks (i have no idea how the are called) on the way back from earth realm to Chimali.
I started by leaving Earth Realm and went down after the save point. Down there are 2 of said enemies, which each drop 120 [currency]. After slaying get back to Earth Realm to reset the enemies. I was done in 1-2 hours. If you want to skip the grind use the Save File below. It occupies slot 3, so backup your files if necessary.
That's everything we are sharing today for this Itorah guide. This guide was originally created and written by RB Staff. In case we fail to update this guide, you can find the latest update by following this link.
If you believe that any of the content on this site violates your rights, including your intellectual property rights, please contact us immediately using our contact form.