Title: Insomnia: Theater in the Head
Release Date:
Developer:
Publisher:
100% achievements guide. Note: The game has a chapter selection after you complete your first playthrough.
Prologue

I Know What to Do
Hit the elf by clicking the chain during this scene (don't click on the lightbulb, that'd avoid the achievement):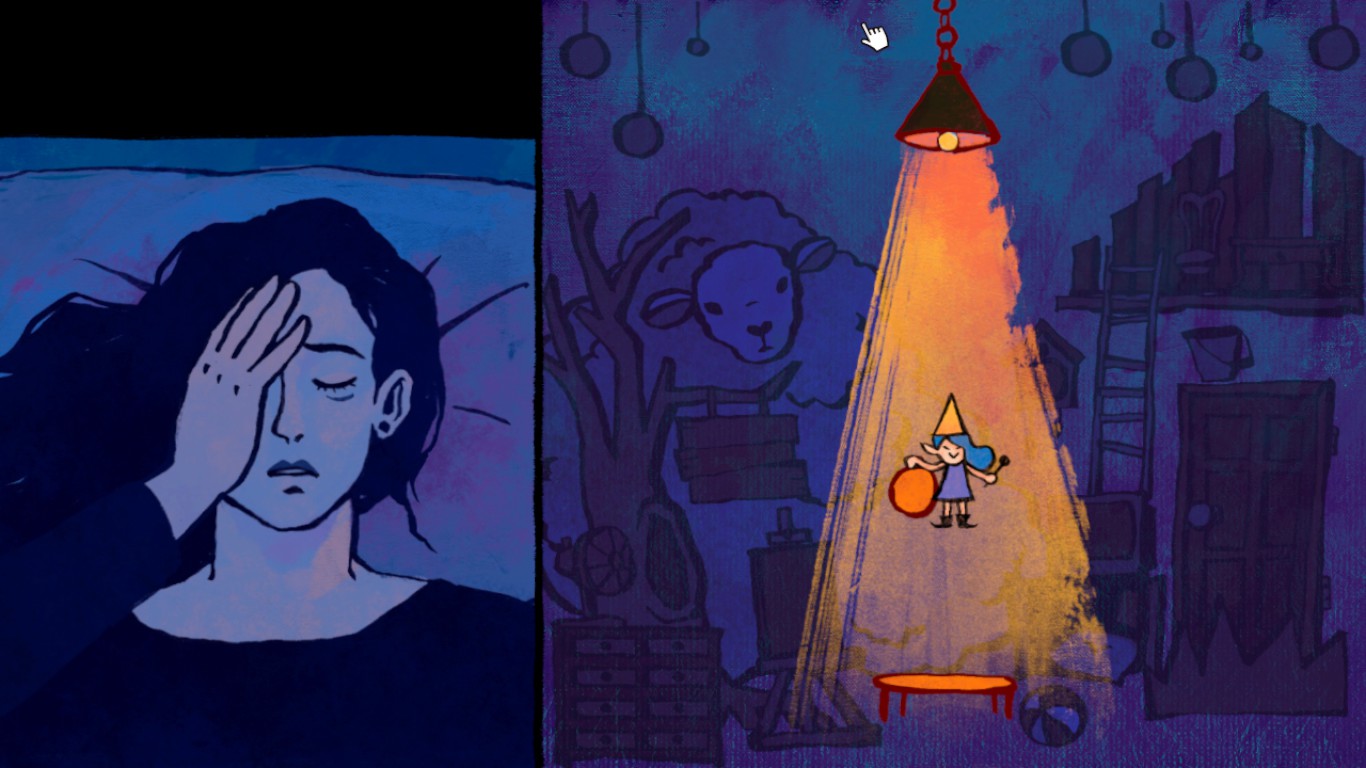 A Bunch of New Ideas
Story related, complete the prologue.
Chapter 1

Does Sheep-Counting Help?
Keep clicking on the big sheep until you get the achievement.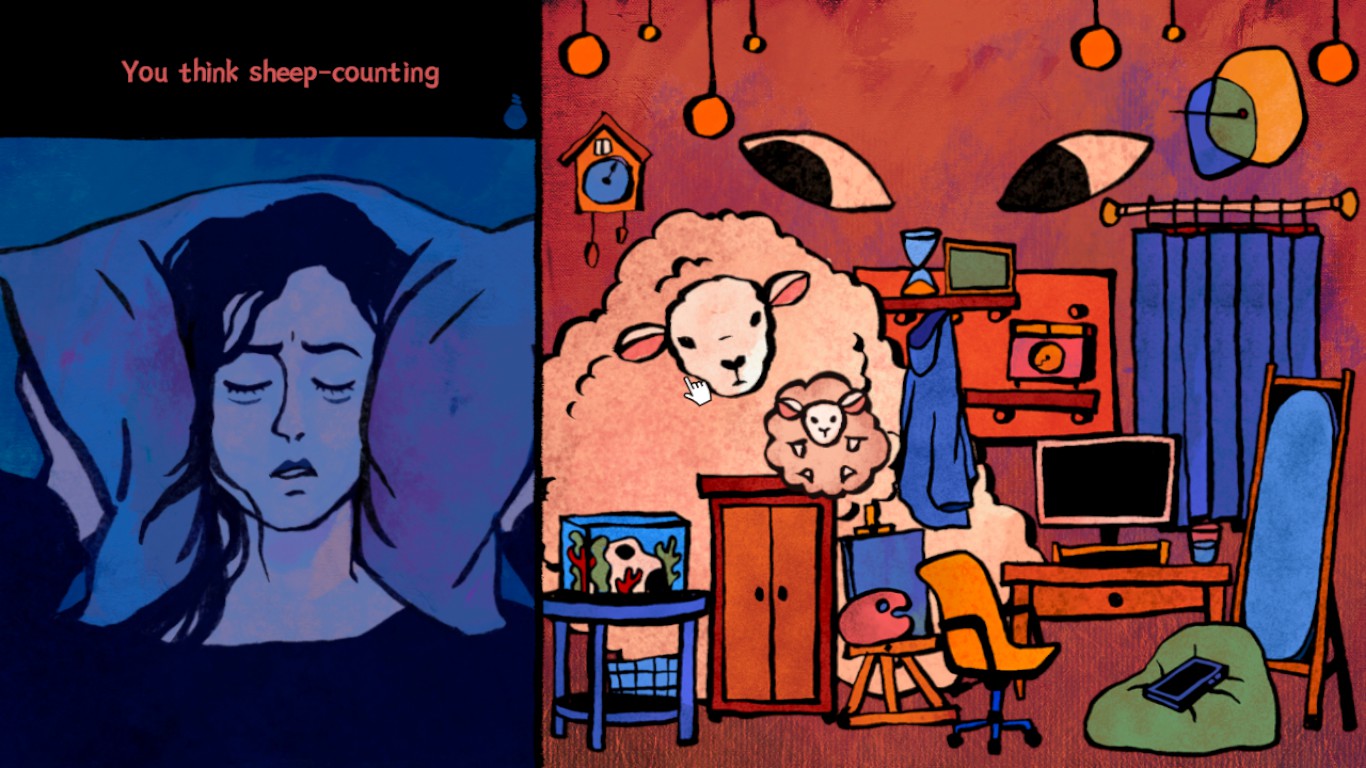 Beautiful Tune of Time
Story related, complete chapter 1.
Chapter 2

Do It for Yourself
Scroll down on the phone and like every post on the feed (with the small heart icon):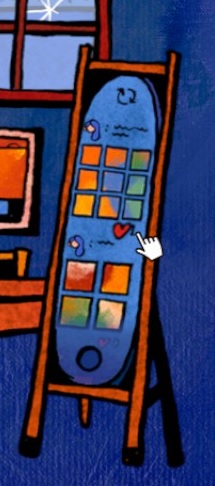 Fall Asleep When Burnt Out
Story related, complete chapter 2.
Chapter 4

People Will Forget
For this achievement, you have to make the ball fall 3 times, so you just need to fail this puzzle.
Correct order for the puzzle:
– First scene: Click on the sheep -> bucket -> bucket again -> courtains -> window (don't click fast, it has a timing) -> both statues on the cupboard -> open the drawers -> schoolbag -> book -> plant
– Second scene: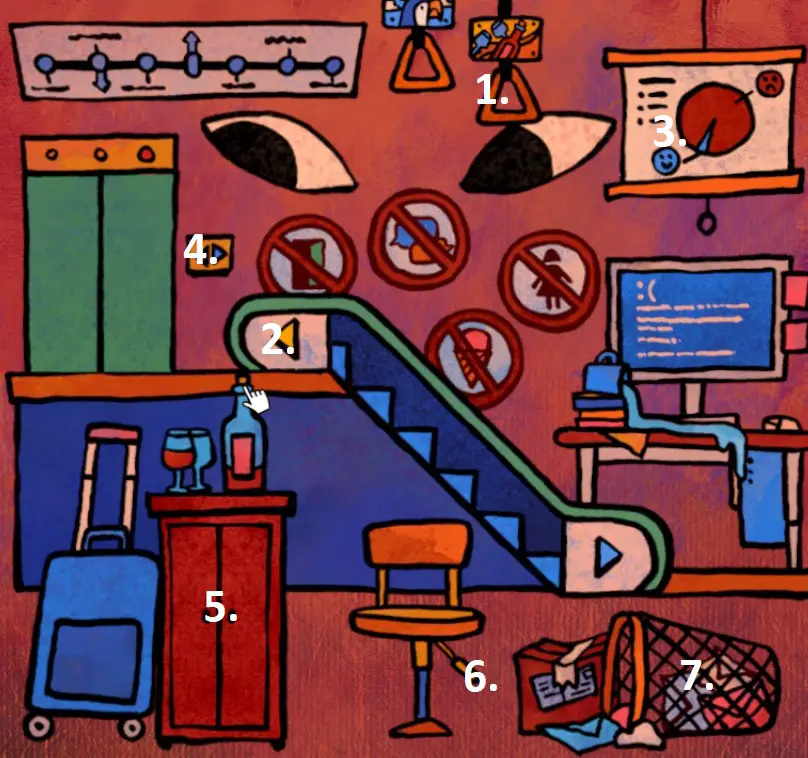 Start All Over Again
Story related, complete chapter 4.
Chapter 5

Say Goodbye to the Past
You need to solve the snake puzzle in 6 steps, click on the following tiles: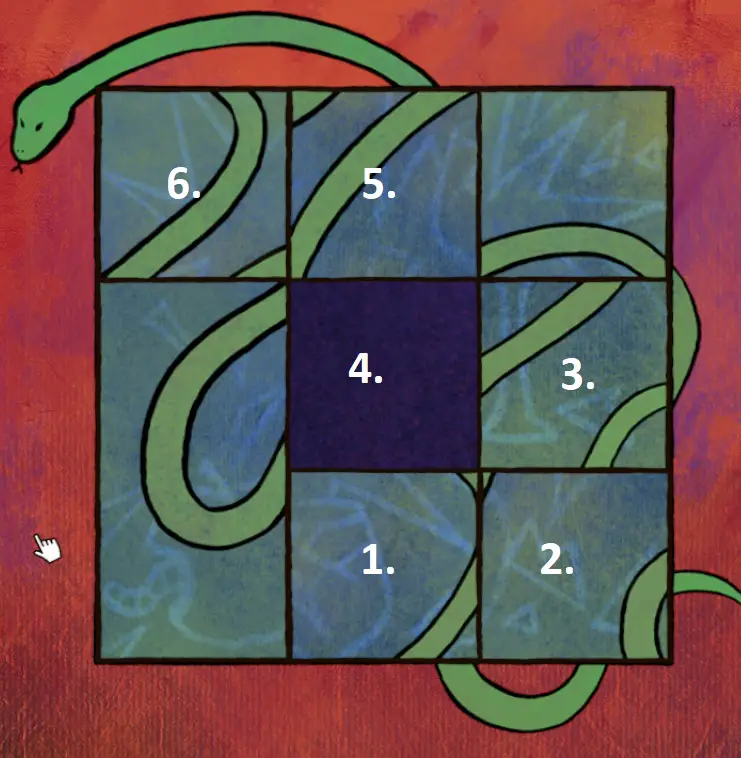 Let Go of Some Memories
Story related, complete chapter 5.
Chapter 8

Something Left Behind
Story related, automatically given when you finish the painting.

Good Night
Story related, the achievement is for finishing the game.

Let the Show Go On
Complete every achievement.
That's everything we are sharing today for this Insomnia: Theater in the Head guide. This guide was originally created and written by Nyxieee. In case we fail to update this guide, you can find the latest update by following this link.
If you believe that any of the content on this site violates your rights, including your intellectual property rights, please contact us immediately using our contact form.