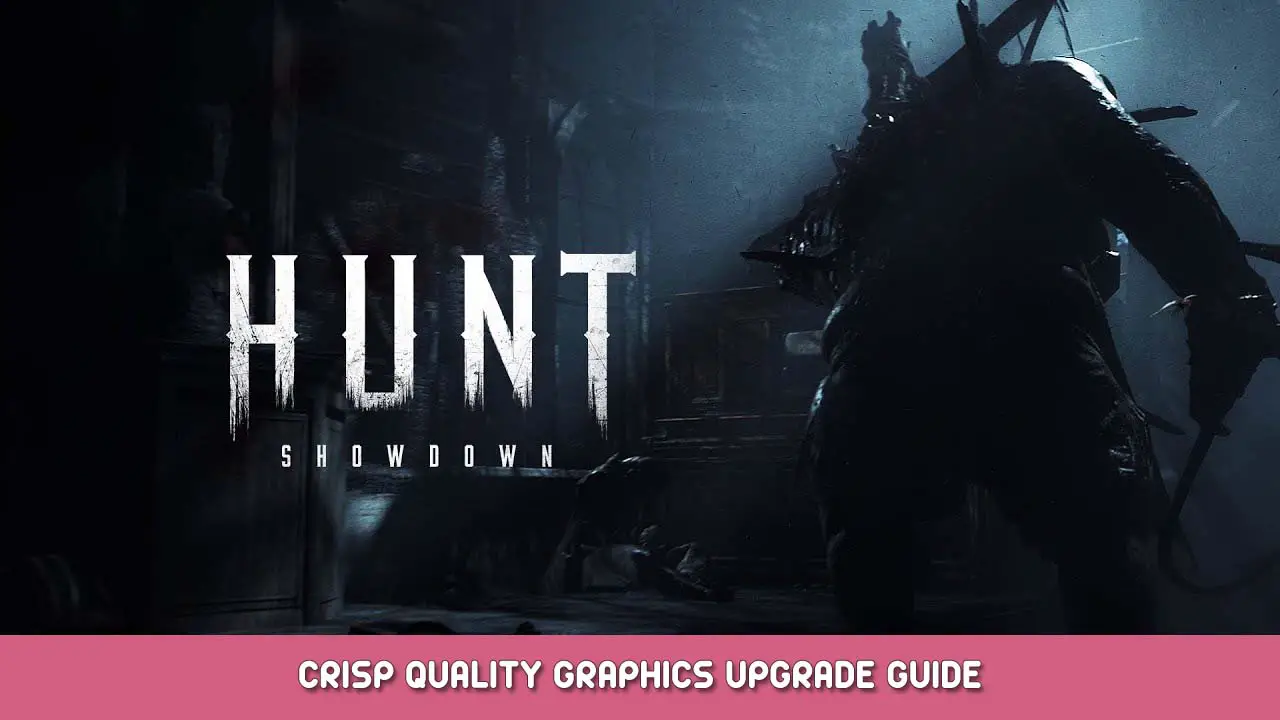 Many games today look blurry, why are they like that? #developers? I think it's some sort of TAA (Temporal Antialiasing).
It's easy to fix
Intro
Many games today look blurry, why are they like that? I think it's some sort of TAA (Temporal Antialiasing). No worries it's easy to fix and it works on all games!
You only need Nvidia's Control panel
If you have AMD they you can do it on AMD's Software
I only have Nvidia on my working Computers so can't Guide you there
It's the same settings on AMD although there are different menus
Instructions
So first go in to the game and Settings, Graphics and turn off "Depth Of Field" and "Motion Blur"

Now you need to go to "Nvidia Control Panel"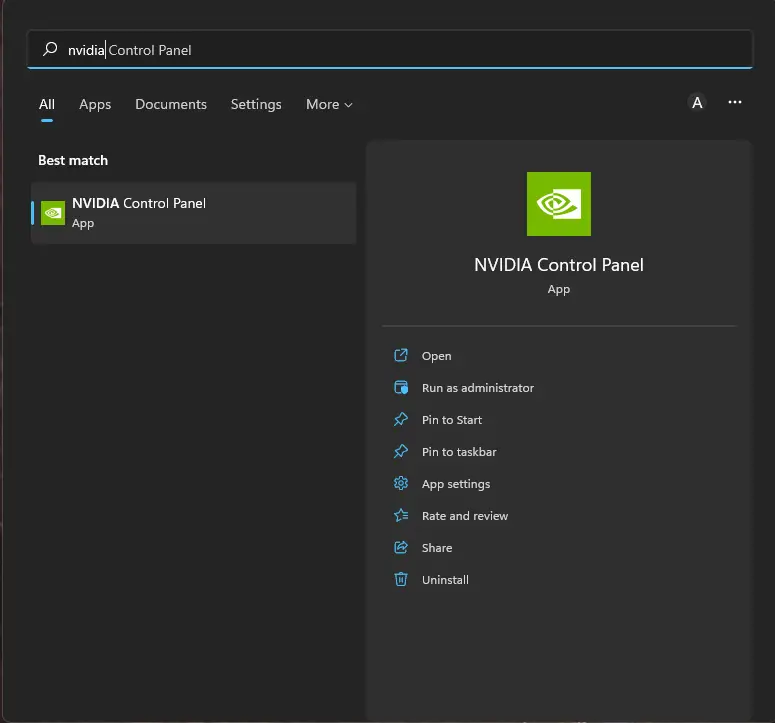 Go to "Manage 3D Settings" and the go to "Program Settings" and Select "Hunt: Showdown"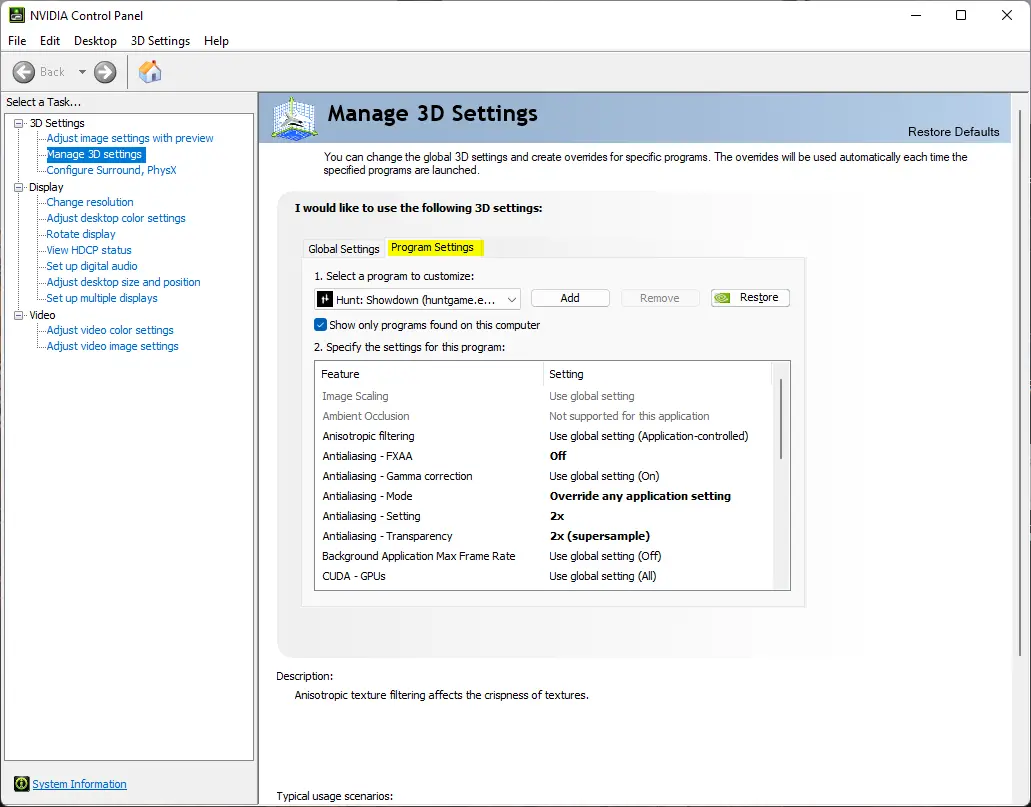 If you don't find Hunt: Showdown in the drop menu go to "Add" and select HuntGame.exe
Now you need to change some settings in Nvidia Control Panel
Antialiasing – FXAA = OFF
Antialiasing – Mode = Override any application setting
Antialiasing – Setting = 2x "You can sett it to higher if you computer can handle it"
Antialiasing – Transparency = 2x (supersample) "You can sett this to off or higher it's up to you"
Other settings you can change
Power management mode = Prefer maximum performance "Not recommended on laptops or unstable computers"
Vertical sync = off "If you get screen tearing sett Max FPS in game settings or in Nvidia Control Panel to you monitor Hz"
That's everything we are sharing today for this Hunt: Showdown guide. This guide was originally created and written by Ande103. In case we fail to update this guide, you can find the latest update by following this link.
If you believe that any of the content on this site violates your rights, including your intellectual property rights, please contact us immediately using our contact form.