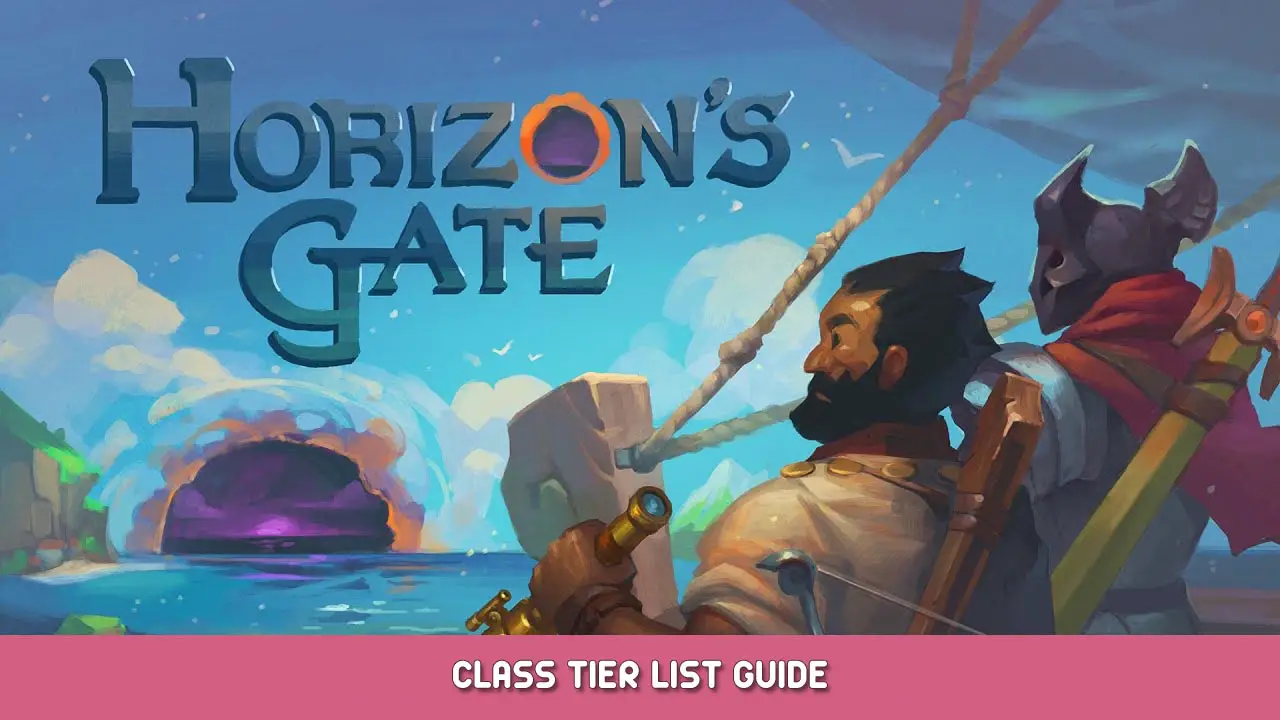 Horizon's Gate sure does have a lot of classes and abilities. Which classes are good? Which are just okay? How do they compare to each other? Here's a tier list to help you decide what might work for your own team.
Introduction
Welcome to the Horizon's Gate tier list! I'm certainly no expert in the game, but I do have a few hundred hours under my belt and a lot of Opinions. Feel free to disagree with the list; healthy discussion is at the heart of any good game community, and as I said, I could certainly be wrong about some of these placements.
I would also like to point out that these are being graded in a vacuum. Your party composition, enemy type, game progression, and skill balance are all going to change what's best. If your party struggles with handling large groups, it doesn't matter that Spell Archon is in A-Tier, it's probably not a good addition. And you'd be a fool to say your party doesn't need any support/healer presence just because Sage is in B-Tier. That's how Sage ranks on its own, not necessarily within your party and environment.
With that said—what are we actually grading the classes on? I've selected eight basic criteria which seem most important:
Passive Stats, which are the statistical buffs you get from choosing a particular class as your primary. The most important ones here are Physical Defense, which is more important than Magical Defense since you can raise your defense against elemental magic through skills, and Move, which cannot be raised through skills at all.
Impair ability, which is the class's ability to shut down one or more opponents' ability to fight back. Most debuffs will go here. This quality is extremely important, arguably the most important, because removing your enemy's ability to fight back nearly guarantees a victory as long as you're patient. The action economy of this game is very tight—taking away the actions of your enemies is critical. Many of the more potent version of these abilities function as an "I Win" button if you can land them. You will notice a common tier difference between the classes that have "I Win" buttons and the classes that do not.
Mobility, which is to what degree the class can be in the right place at the right time. Somewhat less important for ranged fighters and casters. A high ranking in this category may influence the Defense rating.
Downtime activity, which is what the class does when there aren't any enemies in reach. Most buffs go here, as do some battlefield control abilities.
Range, which is the distance at which your character can meaningfully engage other entities on the field. Generally it's better to be further away. A high rating in this category may influence the Defense category.
Damage, which is… damage. More is better. Killing enemies instantly by pushing them off cliffs does count, as long as you're okay with losing some loot.
Defense. Don't die. Dying is bad.
Utility, which is a sort of miscellaneous category for other things the class can do which are useful both on and off the battlefield. Most healing, environmental, support, and team abilities go here.
I might discuss important Passives, but they won't be part of the rankings, because any class can use any other class's Passive. Only active abilities and passive class stat bonuses will be part of the rating system.
Star availability also won't be a part of the rankings, though it is important and you should consider what stats your classes actually allow you to upgrade when planning out your class progression.
With that said, let's get into it!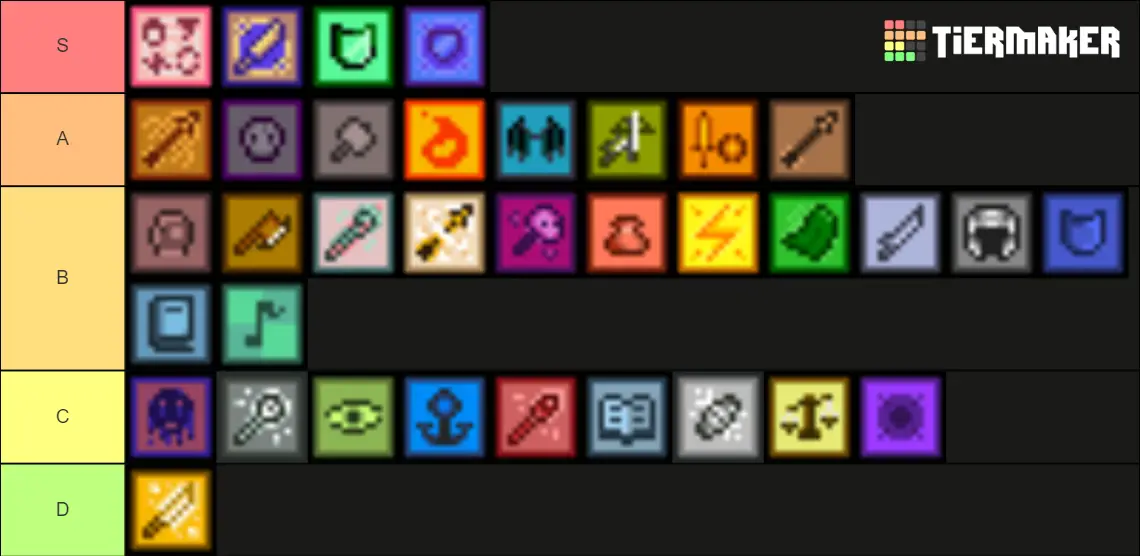 S-Tier: Elementalist and Warpblade
These classes are either extremely versatile, the absolute best at what they do in the game, or both.
At the very top of the list we have the Elementalist, a contender for the best mage in the game. Note that part of the Elementalist's strength is its ability to prepare the battlefield for the ideal fight—if they're caught be surprise or ambushed, they drop a full tier.
• Passive Stats: 2/5 Nothing to write home about. Bonuses to magical power and elemental skills, but those are to be expected.
• Impair Ability: 5/5 Extremely good. The Elementalist has two different disables, both of which are uniquely powerful. Shock is very nearly the only AOE Stun ability in the game, can stun for an absurd length of time at high skill, does decent damage, and comes out at an average Impair speed of 14 TTA, making the Elementalist the only class in the game that can stunlock multiple foes at once. Freeze is the only source of the Freeze debuff players have access to and can prevent all actions for an enemy for upwards of 70 TTA, which is just absurd. Although these aren't especially fast moves, their special qualities give Elementalist a high rating in this category.
• Mobility: 1/5 No mobility skills.
• Downtime: 3/5 Condensate, Fire Whirl, and Freeze can all be used on empty squares to shape the battlefield.
• Range: 4/5 Windslash goes quite far for an AOE attack, and Fire Whirl is a great initiating strike against faraway enemies. Condensate's range is also quite good.
• Damage: 3/5 Notable for having an instant-cast AOE damage spell that inflicts a debuff synergistic with their other spells (Condensate). High damage for a mage class through spell combinations—Condensate into Shock or Freeze does tons of damage, Windslash is the largest AOE attack in the game for its speed and power, and Fire Whirl can be hard to trap enemies near but is one of the only lingering AOE damage effects in the game, striking on average 1.5 times per "turn". Still, mages are almost always going to do less damage on average at high levels than a melee fighter.
• Defense: 2/5 They don't have much if caught unprepared, but can defend themselves somewhat with setup through walls of Freeze ice and Fire Whirl pillars. Slap a Fire Whirl down at a diagonally adjacent tile, and it becomes totally impassable while two other squares near you become death zones.
• Utility: 5/5 If you're patient, you can make pretty much any fight in the game you can prepare for unwinnable for enemies. Create walls of ice with Freeze (they last a massive 400 TTA), then puddles to Shock enemies through or Fire Whirls to initiate with. Never let a Gemhide escape again—they can't run off if they're in ice prison! You can also use Fire Whirl as an impromptu brazier if you need light.
Next up is Warpblade, the best melee class in the game, despite technically being in the mage tree.
• Passive Stats: 2/5 Usable, but nothing special.
• Impair Ability: 2/5 Gate Slam is an AOE stun effect, but it scales with Fist and is unlikely to stun anyone longer than 4-5 TTA. Still useful for interrupting spellcasting and pushing enemies into water or off cliffs.
• Mobility: 5/5 Arguably the best in the game. Between an INSTANT (as in it does not cost an action) movement ability in Gate Shift and a long-range teleport in Gate Slam, a Warpblade can move around nearly anywhere on the field in 1-2 turns.
• Downtime: 4/5 Warpblade has no buffs! How can they get a 4? Well, what is Downtime? It's what your character does when there are no enemies in reach. But with Gate Onslaught, all enemies are in reach, all the time. Hit everyone on the screen at once. It's worth noting that Onslaught's range is not actually infinite; enemies who are extremely far away on the map may evade its targeting, though you will hardly ever encounter this.
• Range: 5/5 No skill goes as far as Gate Onslaught, period. Gate Cross and Gate Trick are also excellent ranged attacks.
• Damage: 4/5 Gate Cross does 75% damage twice, which is approximately 150% damage (ignoring downsides like armor and bonuses like piercing Negate). It also strikes in an AOE. It takes 12 TTA, but you can still cast this every turn to functionally increase all your melee damage by 50%, conditions permitting. Gate Trick's accuracy bonus also provides a functional damage bonus against evasive enemies.
• Defense: 3/5, mostly because how the heck do you hit someone who's slashing you with a sword from halfway across the map? Having no direct defensive abilities means little when a Warpblade can teleport closer, slash you to ribbons, and then move out of your effective reach before you can respond.
• Utility: 3/5 About 70% of characters will want Gate Shift as a crested ability. Free action teleports are just absurd. You can also use Gate Slam to teleport past most kinds of barrier.
S-Tier: Warden and Gatewarden
The only reason the Warden isn't at the top is a total lack of offense and mobility. In its area of expertise, it reigns supreme. If you're playing at Ruin difficulty, having a Warden on your squad is very nearly mandatory.
• Passive Stats: 4/5 A bonus to physical armor (one of the hardest stats to raise in the game) is very valuable. Bonuses to Shield, Resistance, and Life Skill for Counter Mirror also contribute to Warden's status as a defensive powerhouse.
• Impair Ability: 3/5 How can a class with zero offensive abilities rate a 3 in Impair? Barrier is your answer. Restrict movement, split up enemies, pin people against walls, or prevent any of their abilities from reaching you. An enemy that can't hit you is effectively Impaired.
• Mobility: 1/5 This is not your thing. Get another class if you want to fly around the battlefield.
• Downtime: 5/5 If you give a Warden prep time, you will probably lose. Their defensive buffs are the best in the game, period. Buff whole parties with Guard and Ward, or make a single unit invincible with Negate and Aegis, or shape the battlefield to your liking with Barrier. Warden is also one of the only classes that can make Downtime for itself, by throwing up walls that enemies can't pierce… so they're the best at buffing, and the best at giving themselves time to buff.
• Damage: 1/5. This class is what you take to avoid damage, not dish it out. You can use Barrier to trap an enemy and help a friend land a finisher, but that hardly counts.
• Range: 3/5 Your skills go far enough to protect your team as long as they're reasonably close.
• Defense: 5/5 Everyone talks about Guard, and they should, because halving all physical damage is exceptional. But most really dangerous enemies can dispel it, remove it through Itchy, or outlast its short duration. The real standouts are Barrier, which I've already discussed, and Aegis, which is one of the only ways in the game to say, "Oh, you Stunned/Poisoned/Disabled me? No, you didn't."
• Utility: 4/5 The reasons are pretty clear.
Gatewarder is one of my favorite classes, so I might be a little biased here, but I do believe it's our last S-tier class.
• Passive Stats: 2/5 Solid magical defenses, but generally magical defense is less important than physical, since you can lower incoming elemental damage through high skills.
• Impair Ability: 3/5 Gate Void blinds the whole screen at once, as long as people are looking at you. This includes your teammates, so make sure they're facing away when you cast this spell. Blind is a great debuff against people who like to hit you with things and doesn't matter at all against people who like to melt your face with magic, so this is good but not top-tier.
• Mobility: 4/5 Gatewarders are notable for being one of the best classes at enhancing their teammates mobility as well as their own. Gate Swap can move both you and friends out of the line of fire, closer to enemies, out of water, or in any other favorable way. If you're willing to deal a little damage, you can also reposition your own team with Gate Barrage, though not yourself.
• Downtime: 3/5 Gate Shield is… weird. You basically take a good 25% of the enemies in the game and say "Sorry, that doesn't work on me." Total immunity to ranged attacks (but not spells) is an exceptional buff… but most of the time, the most dangerous enemies you're fighting aren't going to be ranged fighters.
• Damage: 5/5 At high levels Gatewarders are the most damaging spellcasters in the game, mostly because of Gate Barrage. It's an instant cast shapable AOE damage spell that pushes enemies—so you can damage just about everyone on the screen at once, kill enemies instantly by pushing them off cliffs, or turn one schmuck into a tumbleweed by bouncing them around from one side of the screen to another. Pumping Wind skill and power can see this spell doing upwards of 90 damage to a single target in the right conditions, by far the highest in the game for any magic. Gate Avalanche is also fine, as a highly damaging ranged AOE spell, but its area isn't huge, it has no special effects other than damage, and it's hard to scale due to not being powered by skills.
• Range: 4/5 Avalanche goes far. Void goes further, blinding anyone who can see you.
• Defense: 4/5 Enemies aren't going to be able to see you to hit you, and if they CAN see you they still can't shoot you, and if they try to get close you just teleport away or knock them across the screen with Barrage.
• Utility: 4/5 Gate Swap and Barrage are highly useful out of combat for pushing environmental objects and getting over gaps.
A-Tier: Spell Archon, Unmaker, Breaker
A-Tier: Situationally as strong or even stronger than S-Tier if conditions are right… but not as good at makingthe conditions right. Sitting at the top of this tier is the Spell Archon, the master of one-on-one combat.
• Passive Stats: 2/5 Bonuses to a wide variety of stats, but nothing exceptionally important.
• Impair Ability: 5.5/5 Oh boy. Lightning Imbue is just… absurd. This spell is an instant cast stun that works in melee and on ranged weapons, and at high levels lasts more than a turn… so if you're fighting just one enemy, casting this over and over ensures they get zero turns until they die. It also does full damage, by the way. This ability by itself is what puts Spell Archon in A tier. You can also permanently 'impair' enemies by shoving them into water with Wind Imbue, which pushes a massive 4 tiles at max rank.
• Mobility: 1.5/5 The Spell Archon has no mobility skills, but if you're using a two-handed weapon like a greatsword, bow, or scout rifle, you can use Wind Imbue to move your allies by punching them with your free hand. This will move them 4 squares in the chosen direction, but shouldn't do too much damage unless you've leveled Fist or Wind extremely high.
• Downtime: 1/5 The Spell Archon attacks. That's what it does. No one to attack means a sad Archon.
• Damage: 3/5 The Archon always has the right element to attack with. Want to kill something with a ton of HP? Burn them for percentage-based HP damage. Pierce Guard with Ruin Imbue. Turn robots vulnerable to electricity into confetti with Lightning Imbue. Smash squishy enemies into walls with Wind Imbue for up to 12 bonus damage. Targeting (but not using) an enemy with each element will also tell you what they're vulnerable to. Spell Archon also gets a special ??? rating in this category due to Wind Imbue, whose absurd pushing range means you can instakill most enemies who are on the same map as a cliff if you can position yourself correctly.
• Range: 3/5 Their range is the range of your weapon. Swords are fine, spears are good, javelins are better, and a Spell Archon with a scout rifle is going to just ruin days.
• Defense: 2/5 Spell Archons don't have any direct defensive abilities, but they can keep enemies from hitting them with clever attacks. Many melee enemies have only 3-4 move, so Ice and Wind Imbue can keep them from being able to reach you, if for some reason you're not Lightning Imbuing them into catatonia.
• Utility: 3/5 They always have the right offensive tool for the job, as long as the job is killing people—but at least they're versatile in how they kill people. This class is also notable for synergizing extremely well with any other class that uses weapons.
The Unmaker is our A Tier runner up, and the absolute monarch of attrition battles.
• Passive Stats: 2/5 Absolutely abysmal, except you get +2 to Ruin, which is Important for Reasons we'll get into.
• Impair Ability: 4/5 Wither is dumb. Disable is almost as good as Stunning someone, but lasts 3 times as long. If you hit someone with this, they're out of the fight. The fact that it does decent damage is just a bonus on top. However, at 15 TTA, it's rather slow. Shroud is merely 9 TTA, which is quick for an impair, but Blind isn't as good as Disable. It does hit an AOE and inflict Poison, which is nice.
• Mobility: 1/5 You don't move. You make other people want to move. Mostly away from you.
• Downtime: 2/5 You don't have any buffs, but you do have Drain. If an ally has a lot of HP left, you can get a favorable trade by turning some of their HP into even more HP and MP for you. This trade becomes better if they're regenerating, have Negate active, or have strong defensive stats (Drain's resource regeneration is based on its base damage, not the damage it does to its target—you might not hurt a robot immune to Ruin with it, but you can heal yourself just fine.)
• Damage: 5/5 Ruin Touch is capable of absurd damage if your opponent has debuffs, and the Unmaker has a lot of debuffs. Hitting someone with Shroud into Ruin Touch will do upwards of 60 damage at endgame, enough to kill almost any humanoid enemy.
• Range: 2/5 Higher than a melee fighter, but that's about it. Your furthest reaching attack is Decay, but Decay is… eh. It always does less damage than its tooltip indicates, even when it seems like it shouldn't, and enemies with healing abilities can remove it on teammates easily. All of your other spells are either melee or short-ranged.
• Defense: 4/5 Your enemy can't hit what they can't see. A blind enemy will miss you most of the time, and if they ever DO hit you, you can make the damage disappear with Drain. This is why your Ruin skill is so important—Drain scales at 1:1 with Ruin and Magic Attack, so you can hit very high numbers on this quite easily with Element Master and some bone equipment.
• Utility: 2/5 Unmakers have basically no offensive options against the Undead and robots, which are often difficult fights. Their skills also have very little use outside of combat. In combat, though, Drain is one of the most useful abilities in the game bar none. Drain is nuts—it's the only ability in the game that does damage and recovers HP/MP at the same time. If your enemy can't impair you, sitting in front of one enemy and just hitting the Drain button over and over again is enough to win almost any war of attrition. If you're struggling in Arena battles, use this.
The Breaker is next. A nonmagical melee cousin to Unmaker, Breakers do exactly what their name implies… but only with blunt weapons, which is a tad limiting.
• Passive Stats: 4/5 At +2 Physical Attack and +1 Physical Defense, Breakers have above average physical stat boosts.
• Impair Ability: 5/5 This is what they do. They break things. If you're fighting a humanoid enemy wielding weapons, they lose, because one hit from Break Weapon and they can't do damage anymore. No channeling time; their abilities are all instant. If it's a monster who doesn't use equipment, Breakers are more limited, but Break Arms and Break Legs will still heavily impair any enemy you can hit.
• Mobility: 1/5 Nope.
• Downtime: 1/5 Also no. No buffs. You walk up to things and you hit them real good.
• Damage: 4/5 The Breaker's active abilities are mostly average or low damage, and are further held back by their poor accuracy (they can only use blunt weapons, and Hammers take a notable accuracy penalty… unless you use Fists which also work, but have excellent accuracy) but with some setup Shatter can reach truly absurd damage numbers.
• Range: 1/5 This is a pure melee class.
• Defense: 3/5 Your enemy can't hit you if their arms, sword, shield, armor, and legs are all broken. Poor sap. Unfortunately mages and archers you haven't reached yet are harder for the Breaker to defend against.
• Utility: 2/5 due to Break Weapon. This lets you make excellent healing items—break a slingshot or a whip with a Life Trigger in it, and it'll do only 1 damage but still heal allies you strike for the full amount. It's also worth noting that the Breaker has the lowest MP costs in the game, with their only MP-using ability being Shatter.
A-Tier: Ranger, Ignis Knight, Bat Handler
Rangers are potent support archers (you could make a melee one, but you'd just be hamstringing yourself). Note that their Instant Aid passive makes them far more viable; arguably they drop to B-Tier without it. Since the Ranger was released more recently, it doesn't have an icon on the tier list. Or perhaps it is too stealthy to see.
• Passive Stats: 2/5 Bonuses to Dodge are nice but not exceptional. No bonus to Move.
• Impair Ability: 4/5 Apply Toxin is a little random for my tastes, but with Double Tap you can almost always get something crippling out of it. Apply Barbs' morale effects also functions as a rather weak impair ability.
• Mobility: 1/5 Rather surprisingly, the Ranger has no mobility options.
• Downtime: 5/5 Several extremely flexible buffs. The Ranger can heal, provide defensive smokescreens, and buff weapon attacks in multiple ways.
• Damage: 4/5 Surprisingly good despite their lack of direct damage skills. Double Tap does less direct damage than a normal attack, but with an enchanted weapon, good augments, and Apply Toxin or Apply Barbs you can hit some really excessive damage numbers.
• Range: 4/5 Well, it's a class that heavily encourages ranged weapons. Not sure how else to say that. Shoot people with wacky effects. Shoot allies to heal them!
• Defense: 3/5 Smoke Balm is a potent defensive buff for dodge tanks.
• Utility: 4/5 Rangers are just a very generally flexible class.
The Ignis Knight is for people who like hitting things and watching Big Explosions and Big Damage Numbers. I assume this is most of us. Fair warning that Fire damage is a poor complement to Wet/Shock builds, which are very potent, and also play poorly with Ironice weapons, which have the highest base damage in the game… but this tier list is structured such that we're mostly looking at classes in a vacuum, so we'll put that aside for now. Note that the Ignis Knight's fire skill boosts the power of Laser weaponry into the stratosphere, and since Laser weapons are naturally more accurate than their mundane counterparts, Ignis Knights enjoy a secret accuracy bonus you might not notice without being told about it.
• Passive Stats: 3/5 Physical Defense is a very difficult stat to raise. A bonus to Shield is a nice addon.
• Impair Ability: 2/5 Oil Strike reduces mobility for enemies, but that's not really the main focus of the class. Your primary method of impairing enemies is Fiery Murder, which is effective but doesn't quite count.
• Mobility: 1/5 Nope!
• Downtime: 2/5 Pyre can act as a situational buff if you're desperate, since it allows you to follow up with Wrath Strike, but it's rare that you'll want to use this. You can use Burning Wave for a similar effect, depending on the terrain.
• Damage: 5/5 Wrath Strike is hilarious and actually does more damage than the tooltip implies, since it's fire damage. If your enemy is burning, they'll take an extra 30% damage due to fire vulnerability on top of the 75% bonus from Wrath Strike. This gets even more crazy if you can stack Oil and Burning (you normally can't, but it's possible with some Double Tap setups). I've seen Wrath Strike do upwards of 120 damage in the right conditions. Generally, it's the Ignis Knight's "I Win" button if they can land one.
• Range: 3/5 This is a melee class, but Burning Wave goes quite far, does decent damage, and alters the battlefield in your favor. Pyre is a decent AOE centered on yourself, and Phoenix does mediocre damage but is technically an AOE ranged attack.
• Defense: 2/5, but only because this tier list focuses on active abilities. Passives like Firewall synergize heavily with the Ignis Knight and can turn it into a defensive tank if played carefully.
• Utility: 2/5 Higher than expected, mostly due to the battlefield control potential of setting large swathes of the battlefield on fire, and because Phoenix can restore downed allies to life.
Next up we find a controversial pick, the Bat Handler. Despite its name, the Bat Handler is essentially the game's version of a Wind mage, despite being in the Scout tree—all of its scaling abilities scale with Wind. The Bat Handler gets a slot in A-Tier due to its exceptional versatility, as it (perhaps surprisingly) ranks highly in almost every stat.
• Passive Stats: 2/5 Notable for providing extra Jump, though it's rare that this is combat relevant.
• Impair Ability: 3/5 Surprisingly high, considering it has no stun, freeze, or disable abilities. The most obvious debuff it has is Z-Torrent, which inflicts -1 Move in a wide area. However, its actual Impair rating comes from Summon Zoar, due to the way the game's AI works. Enemies in Horizon's Gate have several priorities in combat, but chief among them is dealing damage. Zoar Bats have quite high HP but extremely low defense, meaning that they will almost always look like a juicy target to the enemy AI. If a Bloodweaver spends its turn Death Diving your defenseless Zoar Bat instead of murdering you, that's almost as good as a turn of Disable, since the Zoar Bat will likely survive (albeit injured) and you can gain an action advantage.
• Mobility: 4/5 The Bat Handler has the only mass-movement buff in the game, Tailwind, which grants +1 Move to your entire party for several turns. This is both potent and pretty much impossible to get from other classes. It also has Flight, which goes quite far, ignores terrain, and can allow for highly effective kiting versus slow foes.
• Downtime: 5/5 The Bat Handler can just… keep summoning bats. There's a functional limit on how many you can have since they disappear after 100 TTA, but it's still almost always a good use of a turn, since your enemy is likely to waste several turns dispatching them. Tailwind is also a good Downtime ability.
• Damage: 3/5 Zoar Bats do mediocre damage—not great, not terrible. Z-Torrent does poor damage in an absolutely absurd AOE, one of the best in the game, making it ideal for finishing off large groups of weakened foes… and Zoarnado is potentially the most damaging AOE spell in the game. Yes, you heard that correctly. Against multiple close-together enemies, Zoarnado does the most damage of any spell, mostly due to its scaling and the way it hits multiple times. I've seen it does 70+ damage with no setup, which will instakill most humanoid enemies. This comes at a downside of a colossal 18 TTA chargeup time, but the Bat Handler is uniquely equipped to handle that through kiting and bat walls. Note that due to Zoarnado's 3-hit attack style, it suffers slightly more than comparable attacks against high-armor enemies.
• Range: 4/5 Zoarnado and Z-Torrent both go very far. The real standout is Summon Zoar, since your bats can fly off into the distance and attack faraway foes while you wave cheerily at them from the other side of the screen.
• Defense: 3/5 You can't hit them because they're faster than you. And if they're not faster than you, there's a bat in front of them.
• Utility: 2/5 Summon Zoar is really good. Flight is also handy for crossing gaps and cliffs.
A-Tier: Swashbuckler, Gladiator, Sharpshooter
Swashbucklers are mobile jack-of-all-trades fighters. They can fight from a distance, get up close and personal, or mix and match to best suit the status of the battle.
• Passive Stats: 5/5 The Swashbuckler gets nice bonuses to Physical Attack and Dodge, which are fine. But what we love to see is a bonus to Move, one of the hardest stats to raise in the game, and one of the most important.
• Impair Ability: 2/5 Mug is technically a debuff, but it's going to work on a very limited number of enemies and isn't that effective. However, it does have a very important Utility purpose related to Impair, as we'll see.
• Mobility: 5/5 This class is Going Places. With a passive bonus to move and a staggering 4 out of 5 active abilities that move you, the Swashbuckler is an expert at dodging in and out of range. Tear up mages in close quarters and pick melee fighters apart from a distance—the Swashbuckler can use its mobility to always have the right tool for the job.
• Downtime: 3/5 Maneuver is an excellent movement ability that also provides a buff to you and up to one other ally. Since it's a morale boost, you can stack it if you have free time to get up to +4 to attack and +2 to defense.
• Damage: 4/5 Bolt Balestra is a devasting closing option that essentially does 130% damage at a generous range. In practice, it can do more if you put Itchy on your crossbow to weaken the enemy for your followup melee attack. Sweeping Strikes is a good AOE option that can hit the same enemy twice for 100% damage. The real star, and the reason for the Swashbuckler's high placement, is Pincer Attack, which is their "I Win" button if the setup is right. In theory this can do up to 200% damage on a charge, which will oneshot most opponents, but it's hard to get enough allies close to one enemy unless the rest of your team has good mobility or you have a Bat Handler to provide flanking buddies.
• Range: 3/5 Technically no pure ranged skills, but wielding a gun or a crossbow in your offhand means you have decent ranged attack options and kiting ability.
• Defense: 2/5 Sweeping Strikes means that the Swashbuckler can attack while retreating faster than most enemies can keep up. Kiting your opponents to death is a boring but very viable strategy.
• Utility: 3/5 Mug is… a weird move. Most of the time it's useless, because the majority of enemies don't have any unequipped items in their inventory. Against the ones that do, though, this is a free damage boost and, more importantly, free items. Notably this is one of the only ways to get Sleep Darts (mostly in the Arena), which are hilariously overpowered and one of the best consumable items in the game. Being able to put an enemy to Sleep, at range, with no charging time is extremely potent. Unfortunately these are tedious to farm, so YMMV.
Gladiators are versatile melee fighters with access to a few broken strategies that *can* put them up to A-Tier if built in a very specific way I'll get into. Outside of that, Gladiator is a strong B-Tier class.
• Passive Stats 3/5 +2 Attack, some Dodge, and one of the widest-ranging bonuses to different weapon types available.
• Impair Ability 2/5 Taunt doesn't actually stop your enemy from doing anything, but debuffing your opponent's defenses is still situationally a good idea.
• Mobility 2/5 They get a single point here for Smash, which does technically move you… a single square. Better than nothing, but not good.
• Downtime 2/5 No buffs, but Hurl Weapon means taking an action to swap your weapon type or equip a new one is an option.
• Damage 4/5 Potentially 5/5 if you use Hurl Weapon appropriately. Here's how this works: Hurl Weapons's damage and range scale based off of the weapon used. Heavier weapons tend to do more damage. If you equip passives like Heavy Bandolier and Gate Hand, you can make a Gladiator who does nothing but chuck Corpryst hammers at people all day to do some truly excessive (and consistent) damage. If you get access to Volskarver, you can also slap a lightning trigger on it and throw that, which will recharge Volskarver due to the lightning damage hitting after Volskarver has landed. You can then pick it back up with Gate Hand and do it again. Using this strategy puts Gladiators into A-Tier. Revenge and Smash also do good damage, but Revenge only works well if you're at low HP, in which case you should be retreating or healing. Smash's accuracy penalty means its effective damage isn't as high as it would seem unless you can attack someone's back.
• Range 3/5 Hurl Weapon is extremely potent, but you have to build your character around it if you want to make good use of it, or you're just disarming yourself.
• Defense 1.5/5 Gladiators do get a half point here for Swift, which lets them ignore enemy passives like Counter and subsequently take less damage.
• Utility 2/5 Swift pierces Guard and has high accuracy. Those traits are only situationally useful, but when that situation arises you'll be very glad to have them.
At the end of A-Tier we find the Sharpshooter. This is the quintessential archer class, though it works just as well with crossbows and guns. Note that Sharpshooters with and without a blunderbuss are essentially a tier apart, due to how Multishot and the blunderbuss's AOE passive interact.
• Passive Stats: 3/5 Dodge better and shoot people real good. A +2 skill bonus is specialized but quite nice.
• Impair Ability: 1/5 Rare for this tier, the Sharpshooter has no skills devoted to this.
• Mobility: 1/5 Also no.
• Downtime: 3/5 Focus provides a mediocre damage boost (or enormously increases it if you have the Sniper passive), but doubling your accuracy is handy against certain especially evasive enemies or shield users.
• Damage: 5/5 Using a Blunderbuss with Multishot lets a Sharpshooter do silly amounts of damage at range. Up close, Contact Shot is a free 30% damage boost, meaning that in some cases your Sharpshooter might be nearly as effective a melee combatant as your Warrior. Note that without a Blunderbuss, the Sharpshooter's ability in this category falls to average, and the Sharpshooter drops a tier.
• Range: 5/5 The best in the game, outside of Warpblade's Gate Onslaught. Farshot gives you absurd effective range and lets you engage with the enemy on your own terms.
• Defense: 2/5 They can't hit you if they can't reach you. No special defensive skills, but being far away gives Sharpshooter a point in this category for free.
• Utility: 3/5 See a switch you want to flip, but it's just out of reach? Farshot it. See an enemy who looks dangerous? Farshot them with a poison weapon and buff up while they trundle towards you, gradually replacing their blood with arrows. And poison.
B-Tier: Brawler, Berserker
B-Tier is where most of the game's classes rest comfortably. I want to be clear that classes in B-Tier are *not bad*. Many are very good! Some can do things no other class can do. They merely tend to lack X-Factor, or an "I Win" setup. Sometimes the difference between B-Tier and S-Tier is just one unusually applied ability.
I'm going to be controversial and put Brawler at the top of B-Tier, although you should be warned that many people consider it one of the best classes in the game. If you want to play a monkish unarmed fighter, this is your go-to class for fisticuffs. Note that Brawler's passives can make unarmed fighting viable on many classes—a Brawler/Spell Archon character is absolute death to nearby enemies.
• Passive Stats 5/5 Ah, that sweet, sweet +1 Move. We love to see it. The rest is just gravy.
• Impair Ability 4/5 Two different moves make the Brawler quite good at this, though both are situational. Knockout does no damage and puts the target to Sleep for 5 TTA, which is mediocre… unless they're at half health or below, in which case it puts them to Sleep for 120 TTA. That's often enough to finish off any friends, or continue with up a powerful followup attack. Note that Sleep makes the next physical attack do 30% extra damage, but is also broken by any damage. It also reduces Dodge value to zero, which is useful for Pummel. Their other Impair ability is Sucker Punch, which stuns for 8 TTA and then can't be reused for 99 TTA. Useful for interrupting spells and delaying enemy turns, but you can't stunlock people easily the way a Spell Archon can.
• Mobility 3/5 +1 Move passively is great. Hurricane Kick also moves you in a straight line up to 3 squares, which is limited compared to other movement abilities but better than nothing. It costs no mana, so feel free to kick your way across the screen to approach faraway enemies. Isn't running just kicking the floor, anyway?
• Downtime 2/5 Another controversial take. Some people love Grin. Unfortunately I'm of the opinion that it's wasted on Brawler, since doubling your Physical Attack and reducing your dodge to zero is less impressive on someone who has no other way to buff their physical attack. It combines extremely well with Berserker Rage, since a base of 4+8 Rage gives you 24 attack after Grin's doubling effect. Morale effects and buffs like the Warrior's Brave can get this even higher if you're patient… but the Brawler class on its lonesome can't do any of this in combat. Note that doubling your Physical Attack is usually just +4 damage, not double, since you get most of your damage from Fist skill and the base damage of your weapon.
• Damage 4/5 Knockout does zero damage. Hurricane Kick does 80% to between 1 and 3 people. Sucker Punch does up to 125%, but can't be reused for 99 TTA. The best damage-dealing skill they have is Pummel, which is… hard to use. Pummel attacks five times with half damage and half accuracy. Assuming 100% accuracy as a baseline, that's going to do on average 125% of your normal damage, except each attack takes its own penalty from armor, and you're only getting secondary weapon effects once, not five times. It gets better when you consider that the Fist skill is one of the most accurate weapon types in the game, tied with daggers, so Pummel gets better the more grinding you've done. If you have 10 Fist skill, are behind an opponent to reduce their dodge value, or are hitting someone Chilled or Asleep, this can dish out a lot of punishment.
• Range 1/5 You punch people, and you don't have anime powers. No, you can't "punch air" at people. That would be ridiculous. Unless you're a Blade, in which case cutting air to hurt faraway enemies is fine.
• Defense 2/5 You're decent at dodging and can avoid some damage through knocking opponents away or knocking them out entirely, but that's hardly a comprehensive defensive package.
• Utility 2/5 Grin right before combat is amazing for snipers, especially in conjunction with Brave and Rage.
The B-Tier runner-up is Berserker. I promise these B classes aren't puns. Mostly. Exceptional damage dealers, Berserkers are the class of choice for melee fighters who want to dish out large amounts of pain to large numbers of people.
• Passive Stats: 3/5 +2 Physical Attack and a noticeable 15% dodge. Not bad.
• Impair Ability: 2/5 Scream and Terrorize both lower enemy morale, but two ways to do the same thing in slightly different ways isn't ideal, and low morale isn't a fight-ender the way Disable or Frozen are. Terrorize can also interrupt spells (nice) and delay someone's turn for 5 TTA, kind of like a brief Stun, which can be good to setup for someone else's Impair/kill shot.
• Mobility: 2/5 Scatter lets you step forward a little bit. Not far enough for a higher rating.
• Downtime: Scream and Rage both boost Berserker attack, which is just how they like it. Rage is especially exceptional, being the reason for Berserker's high placement in B-Tier. +8 Physical Attack is a colossal buff. It's worth noting that it applies to ranged weapons, too, making Rage a great choice of crest ability for snipers. That's right, getting really angry makes your gun work better.
• Damage: 5/5 Berserkers do almost as much damage as Ignis Knights, but with lower highs and higher lows. Frenzy is great for diving into crowds and killing multiple enemies at once, and Scatter is a powerful 30% damage boost. Note that Scatter knocks away enemies near your target, which might be good if they fall in water or can't move back to hit you effectively, or might be bad if they're a wizard who now has enough distance to turn you into spaghetti.
• Range: Well… it's a classical melee class. You can use Rage to buff your crossbow attacks if you have a free hand, I suppose. Hmm. Now I kind of want to try a Swashbuckler/Berserker combo.
• Defense: 1/5 They get some Dodge from their passive class stats, but that's about it. I suppose one can argue that getting enemies to deal less damage through Terrorize and axe wounds counts as a defense, but it's not enough to raise their score. They can also cure debuffs with Rage… except you can't reuse Rage if you're already raging, and most berserkers are already raging when they get debuffed. Considering Rage also *lowers* your defense noticeably, the baseline single point in Defense feels generous.
• Utility: 1/5 I've used Scatter a few times to cheese boulder-moving puzzles very early in the game, since it's a ranged push. Otherwise, look elsewhere.
B-Tier: Sage, Stormshot, Ravager
Our third B-Tier entrant is the Sage, the classic healer of Horizon's Gate. If you want to keep your party alive, keep a Sage on your squad. If you want to bring members of your party back to life after their face is eaten by a rampaging Bloodweaver… keep a Sage on your squad. The Sage's role as a fundamentally reactive rather than proactive combatant keeps it locked here rather than further up the list, but don't underestimate their utility.
• Passive Stats: 3/5 Extra Magic Defense, Resistance, and Life skill make the Sage surprisingly tanky against casters, especially if they have Counter Mirror equipped.
• Impair Ability: 2/5 They fix people. They're not great at breaking them. Hippocratic something or other. Dispel does give them a point in this category, as stripping away Guard, Ward, and Regeneration looks kind of like a debuff if you squint.
• Mobility: 1/5 Know why a Sage is okay with taking a long time to get somewhere? It's because they have a lot of patients.
• Downtime: 3/5 Growth lasts an absurd amount of time and Regeneration is one of the most powerful buffs in the game, restoring an astounding 20% HP every round.
• Damage: 2/5 Sage abilities don't do damage… unless you're fighting Undead, in which case Heal will make them grow a smiling face and clean straight teeth before they explode into confetti. Sages also get access to Dispel, which doesn't do direct damage but is supremely satisfying to land against a buffed-up foe.
• Range: 3/5 Low range on Growth, but their other spells all have decent range.
• Defense: 3/5 It's surprisingly hard to kill a regenerating foe, and at lategame Heal's scaling often means a single casting brings you from near death to full HP. Sages are good at wars of attrition.
• Utility: 5/5 You probably want a Sage on your team. They have the best Regeneration spell, the best healing spell, the best resurrection spell, and the best Dispel effect in the game. They are Good At What They Do. What they do just happens to be rather specialized. It's also worth noting that Growth can grow trees, meaning extra access to wood if you play your cards right.
Next up is the Stormshot, the premier AOE ranged weapons specialist of the game. Want to shoot a lot of people with stuff that explodes? Want to do it a lot? This is the class for you.
• Passive Stats: 2/5 They shoot stuff well, dodge stuff okay, and get a small Wind magic boost.
• Impair Ability: 1/5 This is not their area of expertise.
• Mobility: 1/5 No movement skills, but as ranged fighters this is less important for them.
• Downtime: 1/5 No buffs. You can make a "wall" with Multiblast that opponents out of reach will be reluctant to move through, but this is questionable in most circumstances.
• Damage: 5/5 This is one of the best classes in the game at widescale destruction. Multiblast especially is hilariously impressive. Give a Stormshot a scout rifle, buff them up, and they can kill the entire enemy team before combat even starts—I know because I've done it. For single targets, Dispel Shot can do truly excessive ranged damage.
• Range: 5/5 Depends on their weapon, but generally outstripped only by the Sharpshoots Farshot (though Scatterburst works nearly as well) and Gate Onslaught.
• Defense: 2/5 The AI in Horizon's Gate places a high priority on not staying near incoming AOE attacks. You can fill the area around yourself with explosions, and depending on things like turn order, you might be able to deter some enemies from attacking in certain paths. It also helps that you're probably too far away to hit easily.
• Utility: 3/5 A bonus here for Dispel Shot, as one of the only Dispel effects in the game.
The Ravager is essentially an evil Barbarian. Well, not necessarily evil, but certainly powered by the forces of Ruin and darkness. The Ravager does a lot of damage as long as your enemy is both near you and alive, but struggles against Undead and machines. Unlike the Krakenslayer and Ignis Knight, there's unfortunately no scaling elemental weapon material for Ruin, though bone equipment may or may not be worth trying as a substitute.
• Passive Stats: 3/5 A passive increase in Physical Defense, one of the hardest stats to raise, is very handy.
• Impair Ability: 2/5 Despair can lower morale and steal MP from enemies, but low morale isn't crippling. Low MP *is* crippling, but it's unlikely you'll be able to get your enemies to zero outside a battle of attrition, which your Ravager shouldn't be in.
• Mobility: 1/5 Nope.
• Downtime: 1/5 No buffs for the Ravager. They ravage. That's hard to do without enemies around.
• Damage: 4(5?)/5 Smite is an excellent attack: you triple your attack area, equivalent to using a greatsword, AND push up to 3 tiles, which often kills enemies. The tooltip says it does 75% damage, but this is dependent on your Ruin skill, so at high levels it's easy enough to do normal damage. The real gem here is Ruinshock, which when maxed can do 150% damage, an enormous boost that requires no special setup the way Ignis Knight's Wrath Strike does. It gets better when you realize this also scales with Ruin, so it's entirely possible to do double damage at high levels. The reason the Ravager only gets a 4 instead of a 5 in this category is that the damage is Ruin damage, so your skills are not going to be helpful against the Undead or robots, and unlike the Unmaker you don't have Drain to top up your tank in those scenarios. Still, being able to oneshot many enemies with ruinous damage is enough to give Ravager a tier boost—it would otherwise be in C tier for its low stats in other areas.
• Range: 3/5 Destroy has a ton of range, but instakilling a single enemy at 10 or less HP is unlikely to be worth a turn when your Bat Handler friend can kill a dozen of them by throwing out a Z-Torrent. Quake is better, but held back by a much lower range and a painful 50% damage penalty. When all else fails, fall back on Despair.
• Defense: 1/5 Ruinshock is your best attack, and it does damage to you. Not a lot, but it does mean that you need to get your defenses and HP elsewhere if you want to have staying power.
• Utility: 1/5 You smash things evilly. Not especially handy outside of scenarios that involve smashing.
B-Tier: Rogue, Krakenslayer, Shiftcloak
The Rogue is, well, a rogue. You probably know how this class works just from hearing its name.
• Passive Stats 5/5 You get a whopping 25% dodge out of this class, which is one of the largest boosts of this type in the game. Even more importantly, you get +1 Move, which is extremely hard to come by through other means.
• Impair Ability 3/5 Gouge is an effective single-target Blind attack, which makes Rogues potent against weapon-using enemies, especially since it synergizes with their high Dodge. Distraction can cancel spellcasting that's still in progress, which is *kind* of like a very limited, one turn Disable.
• Mobility 4/5 Rogues get their passive +1 to Move. Outside of that they have only one movement ability, but boy is it a doozy. Dash is one of the best movement abilities in the game—move up to 4 spaces in a straight line, *without using an action*. The only other free action movement ability in the game belongs to Warpblade, an S-Tier class. Unfortunately Dash is held back by a notable cooldown time of 99 TTA, so only use it when you need it.
• Downtime 3/5 They get only one buff, Hide, but it's a good one. Becoming invisible makes you entirely untargetable to enemies. You can use it for defense, or to get into position for a devastating followup attack. It's worth noting that being invisible gives you a potent accuracy bonus.
• Damage 2/5 Rogue attacks all do average or below-average damage. The one exception is Poison Tip, which inflicts Strong Poison for up to 120 TTA. That's 14% of enemy max HP every turn—not a lot against weak foes, but highly useful against vulnerable bosses with a ton of HP.
• Range 3/5 All Rogue attacks can be used in melee or with ranged weapons. Distraction also functions at range.
• Defense 3/5 Dash can get you out of trouble, but Hide is even better for this purpose. Your enemies can't hit what they can't see.
• Utility 3/5 Using Dash and Hide in conjunction can give you a notable advantage in initiating encounters on your own terms.
The Krakenslayer is the lightning equivalent of the Ignis Knight. Notable for their interesting passives, but unfortunately for this class we don't rate passives here.
• Passive Stats 3/5 A bonus to Physical Defense is hard to get and very valuable.
• Impair Ability 2/5 Impale is rather situational, but can be highly effective against a limited number of enemies. Enemies that have only 3 Move will have their Move reduced to 0, which is effectively the same as being Immobilized. That makes slow melee enemies sitting ducks for attacks. Unfortunately most enemies will either have more than 3 Move, or have ranged attacks to compensate. Reducing the Defense of enemies is a nice bonus, but not critical.
• Mobility 4/5 The Krakenslayer has only one mobility skill, Jump Strike. However, it's one of the only skills in the game with technically indefinite range, so long as you're willing to grind enough— the distance it travels scales with your Jump skill, which you can raise as high as you like through grinding. Jump Strike also does 30% extra damage, which is solid.
• Downtime 2/5 Static allows for some short lived battlefield control, but it impedes your own team just as much without careful positioning. You can use it for some jank healing through the Firewalker passive, but that's not included in the rankings and isn't that effective anyway.
• Damage 4/5 Jump Strike can be used every turn for 30% extra damage, or even more with the Melee Momentum passive… but Melee Momentum is from another class and we don't discuss passives anyway. The Krakenslayer's other abilities do below average damage. Still, Jump Strike is an exceptional move, one of the best distance-closers in the game.
• Range 3/5 Arc Lance and Volt Blast both do damage at range, but Arc Lance is mostly intended as a melee move with janky ranged aiming, and Volt Blast is extremely weak, mostly suitable for finishing off weak opponents at range. It is capable of covering a wide area, though.
• Defense 2/5 Give a Krakenslayer a spear and they can keep some enemies pinned at range through Impale. But this only works on a small subset of enemies, and only one at a time.
• Utility 3/5 Jump Strike at very high levels is an effective initiator, and since you're leveling Jump anyway for Jump Strike, Krakenslayers tend to be very effective at crossing canyons and wide rivers.
Shiftcloaks are the game's master of the Dagger skill. Versatile and mobile, Shiftcloaks are effective melee Dodge tanks.
• Passive Stats 5/5 Probably the best in the game. 30% Dodge, the highest around, a staggering 25% Resistance, and the all-important +1 Move.
• Impair Ability 3/5 Shadow Snap lets you Blind multiple creatures at once. Effective against weapon attacks and monsters, but useless against spellcasters. Try not to catch your own friends in its area.
• Mobility 5/5 Out of five active abilities, four of them move you, and you get a passive +1 Move just from being a Shiftcloak.
• Downtime 1/5 No buffs, which is surprising and unfortunate. Their high mobility makes this less necessary, though, since they can use Downtime to get into a better position for a followup attack.
• Damage 2/5 They have two AOE damage skills, Whirl and Backstep Shot. Both do low damage, though. Their high-damage option is Shift Stab, which goes an appreciable distance and does 20% extra damage. Unfortunately Shiftcloaks are dagger specialists, which are the weapon type with the lowest base damage. You can raise their damage appreciably with the right passives from other classes, but we're looking at Shiftcloak in a vacuum.
• Range 3/5 Whirl and Backstep Shot can both do ranged damage, but the range is fairly low on both. You can give a Shiftcloak a gun in their offhand, since they do have the skills to support it, but that's not all that special.
• Defense 4/5 Exceptional defensive fighters due to their Dodge bonuses. Give a Shiftcloak a Dark Mantle and a good shield, and they'll be almost impossible to hit with weapons from the front. Unfortunately they're much more vulnerable from the back and sides, which provide a 90% and 50% dodge penalty, respectively. This can be mitigated with good positioning, or by leaving your back to a wall… but in that case you're not taking great advantage of Shiftcloak's mobility powers. Also doesn't help much against magic. However, they do have ways to cure the Immobilized, Blind, and Burn status effects.
• Utility 2/5 They get a bonus point here for their ability to cure certain status effects.
B-Tier: Blade, Warrior, Guardian
The Blade is the Warrior-tree equivalent of the Shiftcloak. They're locked into blade weapons, which means no fists, hammers, or flails, but they're quite good at using what they do have. This class also contains the Dual Strike passive, critical if you want to dual wield, and the Tempest passive, which is a solid damage boost for high-mobility classes… but anyone can take those passives, so they're not included in the rating.
• Passive Stats 4/5 Extra Move! We love to see it. A mild Dodge boost is also handy.
• Impair Ability 2/5 Rend is technically a debuff, but lowering enemy armor doesn't actually Impair your enemy outside of making them die faster.
• Mobility 4/5 Bonus Move is worth a point on its own. Flash Cut also moves the user a staggering six squares for… wait for it… zero mana cost. Flash around the battlefield anime-style to your heart's content while cutting away at your foes.
• Downtime 1/5 No buffs, no battlefield control.
• Damage 3/5 Greatswords do decent damage, or you can make your Blade a dual wielder. Flash Cut can also do extra damage depending on which passives you have equipped, but does only 90% at base. Otherwise their extra damage will mostly come from following up Rend with normal attacks. Note that Rend synergizes very well with Dual Wielding, since weaker armor means proportionally stronger secondary weapon attacks. Bladestorm is also an exceptional enemies-only AOE centered on the user, doing low damage to large groups suitable for killing weakened foes while softening up stronger ones.
• Range 3/5 Notably Blades do get access to the second-best ranged melee attack (an oxymoron, I know) in Shockwave, which does 75% damage with full secondary effects at a good range. They're still outdone in this department by the Warpblade, who get to do 100% melee damage with a 10% accuracy bonus for the cost of 1 lower range through Gate Trick. Bladestorm also does damage at range, as an AOE.
• Defense 2/5 For some notable kiting potential.
• Utility 2/5 Perfect Strike means you can ignore the Blind status effect and absolutely ruin the day of enemy Shiftcloaks and shield users at the cost of doing only 70% damage.
The Warrior is the first beginner-level class in this list, and is surprisingly better than many more advanced classes due to its wide range of active abilities. Something to note about Horizon Gate's class system is that more advanced classes aren't necessarily stronger than beginner classes, just more specialized. Sometimes you want to be able to cover a lot of bases with just one class, in which case Warrior does the trick quite nicely. The Warrior class also has one of the best passives in the game, Counter, which you'll want to slap on almost all of your melee characters.
• Passive Stats 3/5 For a nice bonus to Physical Attack and Defense.
• Impair Ability 2/5 Battlecry is an AOE morale debuff for enemies. Situationally useful, rarely gamechanging.
• Mobility 3/5 Charge costs no MP and can go quite far.
• Downtime 3/5 Brave is a potent, long-lasting buff that can be applied to you or adjacent friends.
• Damage 4/5 Bash can push up to 3 tiles and offers only a 10% damage reduction from the usual, meaning that if the target is against a wall you can get an extra 9 damage out of it. Brave is half as good as the Berserker's Rage ability offensively, lasts longer, and doesn't inflict any debuffs on you. The real gem here is Bide, which takes an offensively long 15 TTA but offers 150% damage if it connects. Be aware that enemies will actively push each other out of the way of attacks like this if they have a shield equipped.
• Range 2/5 Battlecry is a ranged debuff. Otherwise you're out of luck—try to close the distance.
• Defense 2/5 Battlecry reduces enemy offense, and Bash can keep enemy melee units incapable of a counterattack with careful positioning.
• Utility 2/5 Brave lasts a long time. Maxed out, you can slap it on all of your physical fighters before a fight starts and have it last through a good chunk of the battle.
The Guardian is who you play if you want a tank in your group… sort of. They're certainly very durable, at least against physical attacks. Note that the effectiveness of Mighty Block degrades over time if you spam it.
• Passive Stats 4/5 Getting a +2 to Physical Defense makes the Guardian one of the tankier classes in the game all by itself. A +2 bonus to Shield skill is also nice.
• Impair Ability 2/5 They have a move literally called Impair, which is… fine. Does half damage, but inflicts -5 Physical and Magical Attack. This is good but rarely swings the tide of battle on its own, especially on harder difficulties where your enemy may have 20+ in an Attack stat.
• Mobility 1/5 They are Guardians. They stand in place and guard things.
• Downtime 3/5 The Rally ability is an AOE morale buff that stacks on your whole team. Rarely necessary, but always useful if you have a free turn.
• Damage 3/5 You probably want to give your Guardian a shield to maximize their strengths, which is sometimes useful for pushing enemies off cliffs but otherwise substandard offensively. They can buff their own damage with Rally if given time, though.
• Range 2/5 Looking at Impair, it does actually appear to work with ranged weapons… but you shouldn't be giving your Guardian a ranged weapon. At least Rally can work on faraway allies.
• Defense 4/5 "What?!" you say. "How can the Guardian, a class focused on defense, score only a 4 in the Defense category?" On the surface this seems weird. Guardians have access to Mighty Block, which provides a staggering +30 Physical Defense to you or an adjacent ally for a turn… but if the enemy can't do damage to you, they'll just debuff you or hit someone next to you, and then you wasted your turn for nothing. If you're the only person in reach this can be good on a Counter build, but most of the time you have a team to protect who this will do nothing for, because the AI wants to do damage and it will ignore people it can't hurt. Guardians with the Berserker passive Imposing are better at this, since they can draw enemy aggro more effectively, but now you have to start weighing opportunity costs. It also does nothing against magic, which Guardians are weak in general to, since they have no way to interrupt casters or close the distance. A Guardian without a good supporting subclass just can't cover enough bases to defend everyone the way a Warden can. They do at least get Discipline, which is a nice costless debuff remover that also fixes nearby allies.
• Utility 3/5 Rally lasts a long time and works out of combat. Resuscitate is also an effective way to revive downed allies.
B-Tier: Scholar, Scourge, Minstrel
Ah, the Scholar. If you're playing a mage character, everyone starts off here… but it's not a bad place to stay, if you like flexible, fast spells. Scholars have the quickest spells in the game, with only a single spell requiring any casting time at all.
• Passive Stats 2/5 Applicable but boring.
• Impair Ability 1/5 One of the bigger weaknesses of the class. If you want to shut down your enemies, play something else.
• Mobility 1/5 Nope.
• Downtime 2/5 Prayer is one of the best MP recovering skills in the game, granting huge gobs of MP to you and all nearby allies… but Scholar spells all cost very little MP, and the most common time to have a free turn is on the first turn of battle, before you've spent much mana. Still handy to support MP hungry allies throughout a fight.
• Damage 2/5 Scholar damage is substandard even for a mage. It's helped slightly by the variety of elements you have access to, meaning you can target elemental weakness if you know them, but even then it's not great. At least you get a few AOE attacks, with Gust being the standout here. In fact, fully-upgraded Gust is one of the better AOE spells in the game, covering a truly colossal area with no casting time and having a small push effect thrown on for free. Note that Flame does an extra 3 damage if you target someone standing on top of wood or grass.
• Range 3/5 Decent distance on all of these spells.
• Defense 2/5 You could kite slow enemies with Gust to knock them back, but this is not likely to be effective.
• Utility 5/5 So much Utility. Use Flame to light braziers if you don't have a torch, or to set oil spills on fire. Use Bolt to electrify water or to turn on electrical nodes. See a river or a pond? Cross it without a care with Frost, which freezes in a wide enough area to make walking over easy. Use Gust to push several enemies off a cliff at once or to put out fires. Perhaps most notably, Prayer buffs you for DAYS if used near Elementalist Stones, getting you a +1 to the associated skill. This is useful even on melee fighters, since magical skills also boost defense against that element.
Scourges are pretty cool. Fun effects, nice versatility… but they lack the power to really back those things up. Still useful if played cleverly. Note that since the Scourge was released more recently, it doesn't have an icon on the tier list.
• Passive Stats 5/5 Extra Move! Everything else is cool too.
• Impair Ability 4/5 Pretty good! Lashstorm inflicts -1 Move in an AOE, Soul Split does MP damage which is rarely useful but occasionally lifesaving, Torment transfers all of your negative status effects to the target (though the really dangerous ones will stop you from using Torment in the first place), and Bolas lets you Immobilize targets at range without any casting time.
• Mobility 2/5 You will get a bonus for your passive Move. You will like it.
• Downtime 1/5 Nope.
• Damage 2/5 Very low for a melee class. Whips have low base stats, and they naturally do less damage against high armor targets on top of that. You could *not* use a whip, but then you're really not playing in the spirit of the class… which is still fine. Flails are cool too. Still, you're not getting any damage boost from your abilities.
• Range 3/5 Decent if you're using a whip, poor if you're not.
• Defense 3/5 You have enough anti-movement abilities to prevent some enemies from ever getting close enough to hit you. This is great against sluggish melee bruisers, but not helpful against enemy mages or snipers.
• Utility 3/5 One interesting choice is to give your Scourge a broken whip with a Life Trigger. This lets them heal allies at range while also moving them with Yank, which can save their life if you're moving them out of the way of an Inferno or something. You can also combo Bolas into one of those devastating followups that are normally too slow to be practical, since Immobilize will keep your target from escaping.
At the very bottom of B-Tier we have the Minstrel, the class of choice for people who need a Sage but want to be lazy about positioning. Every one of the Minstrels spells affects all allies on the screen at once. This is balanced by long cast times or weak effects. Still quite handy if your team spends a lot of time moving around, or if you have a Bat Handler, since Minstrel spells affect Zoar bats too.
• Passive Stats 4/5 The Minstrel gets +1 Move, but also needs it the least out of all classes to receive such a buff, since their spells don't care about distance or position. Still, a solid Dodge bonus and a very impressive +25 Resistance bonus are quite nice.
• Impair Ability 1/5 You get nothing. You heal and buff people.
• Mobility 2/5 A bonus for the passive stat boost, but that's it.
• Downtime 4/5 Shanty gives a morale boost to everyone you like no matter where they are, though it doesn't last very long. If you're desperate, War Ballad offers both Guard AND Ward to living allies for a very short period, and revives KO'd friends, though it does take a colossal 35 TTA. Otherwise you can spend your time throwing out small heals, MP refills, and status cures to your whole team whenever you get a free moment.
• Damage 2/5 Poor. You can use Shanty to buff your offense, but that's not a great use of your time considering its duration.
• Range 5/5 Very good, but only for allies.
• Defense 2/5 Shanty does technically buff your defensive stats. However, spending time casting spells makes you take more damage from attacks while casting, and all of your spells have a long cast time.
• Utility 3/5 You're always at least somewhat useful to all your friends, as long as you're willing to spend a lot of time on it.
C-Tier: Defiler, Mechanist
Now we have C-Tier, the classes that are actively meh. Some of them shine in specific situations, but they might struggle to make that situation happen, or find their strategies still subpar even when it does. Often these classes have action economies noticeably worse than higher-tier classes.
At the top of C-Tier we have the Defiler, which may surprise you. This tier list places an enormous emphasis on disabling effects—how can I rank the Defiler, who is the absolute specialist in these attacks, so low? Essentially it comes down to a lack of versatility and speed. It's going to take specialized tactics to make a Defiler more effective than a Spell Archon or Breaker at shutting priority targets down.
• Passive Stats 2/5 Eh. Nothing to see here, though it's all relevant to their kit.
• Impair Ability 4/5 Yes, that's right. A mere 4. Consider that all of the Defiler's Impair attacks take 12 TTA—quite quick, for a mage, but slow compared to other classes. The Defiler is faster than an Elementalist's Freeze or an Unmaker's Wither, but unlike those classes, if the Defiler doesn't have enough time to fire one off it has nothing else to do. Elementalists can always fall back on battlefield control or instant ranged AOE damage with Condensate, and Unmakers have Shroud as an even faster Impair or Drain and Ruin Touch to fend off melee enemies. The Defiler has… Viral, which acts right away on enemies who happen to be near other enemies who already have status effects. Outside that, the Defiler has no way to Impair groups or enemies quick enough to evade 12 single target TTA attacks.
• Mobility 1/5 You get nothing.
• Downtime 1/5 Nope. None of that for Defilers.
• Damage 3/5 You can do some cool stuff by chaining status affects and attacks with some elements. Gorgefire is especially notable for applying Burn, which does 10% of the enemy's HP per turn and boosts further fire damage, and Heartgrip can apply a morale debuff which lowers defense to boost followup attacks. Iceblood can inflict stacking poison, and since it applies Chill it will boost its own damage the second time around. Still, you'll need a good team or clever timing to actually land these attacks consistently. And since these are all Ruin debuffs, they're not going to be effective against robots or Undead enemies.
• Range 3/5 Decent range on all of your debuffs.
• Defense 2/5 Enemies can't attack you if they're Disabled by Brainshock or Stunned by Heartgrip. Better hope you're not facing more than one, though.
• Utility 1/5 I guess you could use Brainshock to… light up electrical nodes? But to get to Defiler you need to pass through other classes with elemental spells, so this hardly counts.
The Mechanist is so cool. So cool! Fun flavor, wacky tactics, and… very little practical application. The main problem is that although their many tools grant them access to a variety of practical effects, they're all difficult to control, aim, and use. Mechanists can be very rewarding, but they take an enormous amount of effort and careful attention.
• Passive Stats 3/5 A bonus to Physical Defense is nice.
• Impair Ability 2/5 The enemy avoids the line of fire of Place Turret like the plague. Keeping a long line of squares inaccessible to the enemy is situationally useful. Portable Wall is a poor man's Warden Barrier, since it only goes in a straight line away from you and can't be shaped, but it's still decent for cutting off movement despite that. Set Trap can Immobilize enemies who stand on it… which they probably won't. But it's nice if they do!
• Mobility 3/5 You can throw down a Conveyer Belt and then run along it to live out your memories of being that kid at the airport who just wanted to jog on the moving walkway. This makes you pretty fast, in a sort of janky and uncontrolled fashion… but enemies might follow you on it, which makes it less useful for escaping, and a Mechanist very rarely wants to approach enemies. Useful for allies though.
• Downtime 5/5 You're the trap master! Deploy Turrets, throw down bear traps, put up walls and toss out medkits. Just keep in mind that what you use isn't discriminatory—everything that affects enemies also affects allies, and vice versa.
• Damage 2/5 You can't throw a Trap where someone is already standing, so you need to hope they walk onto it… but lategame enemies love AOE attacks, and any effect at all will destroy a trap. Place Turret does absolutely hilarious amounts of damage, shredding any enemies in the line of fire with a long-range machine gun… but enemies won't ever stand in front it unless you make them, at which point you need to carefully weigh how much effort you're spending and what you're getting out of it. Again, it's destroyed by absolutely any effect. Out of the last 4 times I tried to use Place Turret during combat, it was destroyed 3 times before ever firing by a stray water effect or a single point of AOE damage. On the 4th attempt, it hit nothing, because it takes 20 TTA to do anything and the one enemy it would have hit was knocked out of the firing line by an ally. Somewhat hilariously, your best offensive move is probably Conveyer Belt, which can convey enemies right off a cliff.
• Range 3/5 Deploy Turret fires a staggering 8 tiles away, which would be amazing if it ever actually hit anything.
• Defense 3/5 You can surround yourself with Set Trap, but then you and your allies also can't move through the area. You can keep enemies away with Conveyer Belt, as long as they don't walk next to it instead of on it. You can deny an area with Place Turret… but that has the Conveyer Belt problem again. Possibly someone more patient than me can make these defensive strategies work, because they're definitely possible and flexible, but they're not exactly efficient.
• Utility 4/5 First off, note that you can't initiate fights with Place Turret despite its spectacular range. Well, you can, but using the ability initiates combat before the first shot goes off, which means it will never hit enemies. You could throw down a ton of traps… but those will be nearer to you than to the enemy, so I hope you have a lot of ranged specialists on your team. You can throw down Medkits… but only in secure places close enough for your allies to walk on but inaccessible to your enemies. Still, the Mechanist's tools are variable enough to provide a ton of options to a patient player, so long as you're okay with playing what's essentially a worse Elementalist.
C-Tier: Scout, Sailor, Sorcerer
The Scout is the weakest of the specialized beginner classes, though it's far from the worst class in the game. Although it has access to a variety of effects, it lacks the offensive power of the Warrior and the Utility and AOE potential of the Scholar. Strong mobility, damage over time effects, and a solid heal do make it a decent contender for battles of attrition.
• Passive Stats 5/5 Extra Move! Nice. Also a good bonus to Dodge.
• Impair Ability 2/5 Trip Up inflicts -1 Move to a single enemy in exchange for reduced damage. Generally mediocre.
• Mobility 4/5 You get passive Move and a very nice movement ability in Sidestep. A solid category for the Scout, which makes sense considering their theme.
• Downtime 3/5 Sidestep is a defensive buff, if not a strong one. If you or an ally is injured, First Aid is also an effective single-target heal.
• Damage 2/5 Against enemies who are weak to fire or with a ton of HP, Firestarter is actually quite good due to its percent-based damage. Otherwise, you're stuck with a weapon and Throw Stone, which scales quite well with Physical Attack… but you don't have a native way to buff that.
• Range 3/5 Scouts are good with ranged weapons. Failing that, Throw Rock has impressive range at max rank.
• Defense 3/5 Sidestep provides a 30% Dodge bonus, which pairs nicely with a shield as long as your enemy is facing you directly. They can also kite enemies if they have a ranged weapon and use Trip Up a lot. Firestarter and Sidestep make this strategy more viable.
• Utility 3/5 You can light stuff on fire with Firestarter. Shocking, I know. First Aid is also a pretty good heal, though I don't recommend replacing your Sage with a Scout anytime soon.
Next up, the Sailor! The very first class in the game! The one we all start with! It's actually decent in a few ways, and worth taking a closer look at. Note that two of its passives, Salty Dog and Sea Legs, provide impressive bonuses to damage and movement against wet enemies and near water—quite useful with some setup or Coral weapons.
• Passive Stats 3/5 A bonus to an absolutely staggering array of weapon skills, a +2 to Physical Attack, and a +1 to Physical Defense are all quite good. The rest is fine too.
• Impair Ability 1/5 Sailors can't do much of this, unless you count pushing people off of boats, but I consider that more of a Damage bonus.
• Mobility 3/5 Funnily enough they have one of the best mobility skills in the game, Swagger. This goes only a short distance, but buffs your morale for a decent amount of time while you do it. Swagger towards enemies when you want more attack, or Swagger away from enemies when you want more defense, or Swagger into a café because it's funny and you can. Heave also moves you up to 2 spaces, and since Heave has no native damage you can yeet your allies into melee range or away from harm.
• Downtime 4/5 Swagger! Also Steady, which is a single-target version of the Warden's Guard that lasts for longer. Effectively doubling your HP against physical attacks is a solid use of a turn.
• Damage 2/5 They can use a weapon, I guess. Using Heave and Rope to push people off of boats or pull them into ravines is also a situational but effective instakill option.
• Range 1/5 if they have a melee weapon, 3/5 if you give them a ranged weapon. Nothing special.
• Defense 4/5 With access to two different potent abilities that boost defense, Sailors are actually quite decent defensive fighters, so long as they're not faced with magic.
• Utility 3/5 Smellingsalts is the first KO revive ability you get. It's not great, but it's there and you will need it. Heave and Rope also have a few interesting applications outside of combat if you're clever about it.
The Sorcerer is the class of choice for people who want to cackle maniacally while destroying large parts of the screen without actually hitting much.
• Passive Stats 3/5 A +2 to Magic Attack is quite nice; it's a difficult stat to raise.
• Impair Ability 1/5 Push people with Cyclone? Make ice sometimes with Blizzard? Those… don't really qualify.
• Mobility 1.5/5 You can push yourself with Cyclone. You'll die, but you can do it. Does pushing your own corpse around count?
• Downtime 1/5 You have no buffs and no consistent way to modify the battlefield.
• Damage 3/5 In theory, Sorcerers do a lot of damage in a wide area. Most of their spells hit hard, and all of them are capable of attacking several foes at once. Unfortunately they also have a very long casting time, with the exception of Shock Bolts, which has no casting time but does poor damage. Unless you can get a noticeable TTA advantage, or restrict your enemy's movement, it's rare that you'll land many of the Sorcerer's more devastating spells. Note that Cyclone will do more damage than its tooltip indicates, due to its powerful push effect knocking enemies into walls and each other.
• Range 4/5 Pretty good range on everything but Shock Bolts and Inferno. Lightning goes especially far.
• Defense 1.5/5 If you cast Blizzard surrounding all of the areas around yourself, enemies will be reluctant to approach. Note that I do not recommend this strategy.
• Utility 2/5 Shock bolts is handy for electrical stuff, and Blizzard is good for freezing large amounts of water quickly. Note that Shock Bolts pairs extremely well with Bombardiers, if you have one on your team.
C-Tier: Tactician and Bombardier
The Tactician is for A-type personalities who want to play a C-Tier class. If you want to roleplay an office manager and boss people around instead of doing productive things, this is for you.
• Passive Stats 2/5 Eh. A Resistance bonus is nice.
• Impair Ability 1/5 You have nothing of your own. You can give an ally with an Impair ability an extra turn… but it's more efficient to just, you know, have one.
• Mobility 1/5 Nothing, but you can move your allies around pretty well, which is sweet.
• Downtime 3/5 Your commands can give people very short-lived, weak buffs. If you have 2 full turns, you can cast Masterstroke, which is sometimes excellent and sometimes eh.
• Damage 2/5 You can give a Tactician a sword or something, which their passive skills support. But you can give anyone a sword. They seem like they'd be good ranged fighters, but they don't get the skill support to pull that off.
• Range 2.5/5 You talk to people and tell them what to do. Your talking goes pretty far, but not, like, super far. I guess if they're too far away they can't hear you.
• Defense 1.5/5 You can tell someone who's good at fighting to stand between you and a rampaging Bloodweaver and give them a defensive buff. Kind of a ♥♥♥♥ move, though.
• Utility 4/5 Tacticians can cure debuffs… at the cost of a 10 TTA penalty for the person they target. They can move someone forward towards enemies or backwards out of danger. They can give a single ally an extra turn… but due to how the TTA system works, your party as a whole loses actions on average. They can spend two whole turns on Masterstroke, which gives everyone an extra turn and is very powerful if you carefully manage your team's casting times and general TTA to make sure they're getting something meaningful out of it, but half the time you use it two of your team members are going to be in the middle of casting something and therefore useless, another two will be about to go anyway and therefore only gain 3 or 4 TTA, and the last will gain an extra turn. At this point you will realize that your Tactician just spent 2 full turns on Masterstroke and you only got one extra turn out of it for another person. You will call yourself stupid and be mad that you didn't plan better. Then you will consider planning out your next Masterstroke immaculately, realize you don't have time for that, and play a better class. It's worth noting that the main antagonist of the game is a Tactician. Make of that what you will.
The Bombardier is a highly effective damage-dealer and debuffer if you build your party around having one. If you don't, you get a really funky Sorcerer with a steampunk aesthetic, kind of like how the Mechanist is a steampunk Elementalist. Interestingly, Sorcerer Shock Bolts mesh very well with the Bombardier.
• Passive Stats 3/5 A bonus to a wide variety of stats, including Defense.
• Impair Ability 2/5 Remote Flair stuns people! For 2 TTA. Still counts.
• Mobility 1.5/5 You can pull a Sorcerer and hit yourself with Remote Pulse for the push effect, except this is even worse because Sorcerer Cyclone actually pushes you far while killing you, and Remote Pulse gives you a weak little shove and then blows your head off.
• Downtime 4/5 Throw bombs everywhere! Anyone who walks into your death zone will be obliterated… as long as you're given enough time to set one up.
• Damage 3/5 Your bombs actually do pretty good damage. It sucks to spend two separate turns on one attack (one to throw the bomb, one to activate it) but this can be mitigated by having an ally set them off for you with electricity or by prepping the bombs beforehand.
• Range 3/5 You should be a Major League pitcher with a bomb-throwing arm like that. Although you might get banned after the batter explodes.
• Defense 1/5 Don't get hit, I guess.
• Utility 3/5 You can heal people! You're not great at it, but you can do it. Also bombs are useful in general if you're clever about it.
C-Tier: Balancer and Gatekeeper
The Balancer is an odd duck. What happens if we take the utility of the Elementalist and crank that up to 11 while stripping out all the offense, all the battlefield control, and most of the defense? The result isn't pretty. Balancers have excellent passives, but we don't care about those in this list… so let's see what we actually get.
• Passive Stats 2/5 The Resistance bonus is nice.
• Impair Ability 2/5 Stonefoot is a small AOE Immobilize that does zero damage… but it takes 12 TTA. This has to compete with Elementalist Shock for a similar AOE and far superior result, Defiler Heartgrip for a similar casting time, and Scourge Bolas for a similar effect with no casting time at all. It's not useless, but for 12 TTA I expect a more impressive impact.
• Mobility 1/5 You are a Balancer. You are too busy Balancing, presumably on one foot, to move about.
• Downtime 4/5 You've got some pretty good buffs, actually. Warmth is essentially infinite MP at high levels, and Ice Carapace and Preserve are both handy.
• Damage 2/5 You have Ice Carapace. If you cast this in advance and then stand next to someone, you can make them uncomfortably chilly. Not actually the Chilled status effect, just, you know, they're cold. But it is damage! All other spells are non-damaging, unless you're near a cliff, in which case you can push them off with Force. But only if the positioning is very precise relative to you and they're not too far from it.
• Range 3/5 You are casting spells. Those spells are not melee range.
• Defense 2/5 You can pin people in place if they're nice enough to stand still and let you do it. Or you can push them away with Force, but only a little bit. Or you can let them kill you and then bring yourself back to life if you buffed yourself with Preserve first, in which case they'll kill you again immediately.
• Utility 5/5 Warmth is actually busted. If you cast this on someone, they can spend as much MP as they like and not worry about running out until the buff disappears, which won't be for a long time. But why not just use it as a crested ability? Preserve and Ice Carapace are okay, but not enough to bring this out of C-Tier.
Now, the class that you've all been waiting for. The signature of Horizon's Gate. The caster with the coolest flavor, the mage who's all the rage, the trainer you spent 5000 gold or 9 months on… the Gatekeeper!
Yes. They're at the very bottom of C-Tier. And they deserve it. This seems impossible, but it's true. What do you get when you take a Sorcerer and replace all of their spells with Cyclone in different flavors? Oh, the result isn't actually good? I see. What if we made the spells… slower?
• Passive Stats 2/5 You get small bonuses to magic. You may cheer, peasant.
• Impair Ability 1/5 Nope.
• Mobility 4/5 Gate is one of the best mobility skills in the game. Teleport your way past enemies, past hazards, past cliffs and walls. Unfortunately, you can't teleport your way to a better class.
• Downtime 1/5 You can… uh, you can spend 14 MP and 20 TTA to cast Gate Flood and put a lot of water down? I'm reaching, here.
• Damage 3/5 This is the Sorcerer problem magnified tenfold. Gatekeeper spells are super impressive and super bad at actually hitting things. Sure, they do a lot of damage if they connect, but not so much damage that it's worth setting up multiple turns of actions just to connect one—we're talking 30 or 40, here, not the 70 of Zoarnado or 90 of Wrath Strike. And unlike the Sorcerer, you have no shapeable Blizzard, and no 13 TTA Lightning or 0 TTA Shock Bolts to compensate when there's no time. Their *fastest* offensive spell is 17 TTA. 17! If their cast time was a kid, they'd be almost old enough to vote. And what they'd vote for is quicker spells.
• Range 4/5 Actually quite excellent due to the sheer size of the AOE's you're putting out, which are some of the largest in the game.
• Defense 1.5/5 You can run away from people with Gate. Can't really kite them, though, because your spells can't hit them.
• Utility 1.5/5 You can make a big puddle with Gate Flood. Due to Gate Storm's animation, you can also light up the entire screen briefly, which is sometimes handy in a UI sense if not mechanically. Also all of their attacks look super cool.
And that's the end of C-Tier. Whew, this was a lot to write. I hope you all got something useful out of—oh, we're not done? There's another tier? Okay.
D-Tier: Enchanter
D-Tier. It's here, it's near, it's… not really something to fear. Unless you're actually in it. But you're probably not, because it's just one class.
The Enchanter… enchants weapons. One person at a time. It lasts for a while and does some extra damage when you whack people with it. Pretty good with a Ranger using Double Tap! But why not just pick one of Enchanter's spells as a crested ability? It's worth noting that the Enchant effect scales most strongly with the target's elemental skill, so if you slap a Fire Enchant on a Berserker who doesn't know how to read, you're going to get a piddly little candle flame, while if you cast it on your Elementalist who swore their soul to fire 1000 years ago you will receive a god of Flame. Except Elementalists cast spells and probably don't use weapons much. Who is this for again? Weapon fighter casters who have strong elemental skills? These characters exist; your Ignis Knight and Krakenslayer will love you. But while they might appreciate an Enchanter sidekick, a sidekick will never be an equal partner.
It's worth noting the Enchantments do last a long time, far longer than the Ranger equivalents. Someone skilled can cast them before a battle and then use a better class while fighting. You may or may not judge this worth your time.
• Passive Stats 1/5 Damage and skill bonuses… but you buff people and only sometimes do damage yourself, and your spells scale more strongly with the target's skill than yours.
• Impair Ability 1/5 No.
• Mobility 1/5 No.
• Downtime 4/5 You can enchant yourself and your allies! As long as they're attacking with weapons. Still, free damage! You can also cast Elemental Fury to give nearby enchanted allies +5 Physical Attack for one turn, but your party has to be pretty early game for this to be a worthy use of a turn—midgame and beyond, most of their damage comes from skill, and Physical Attack will hardly contribute. But you can't even reach Enchanter until the midgame, so…
• Damage 2/5 You can make your weapon fiery. Or icy. Or… windy? This makes them hit harder. Good for snipers! Bad if you're already in melee, since you need to spend turns just to increase your future damage.
• Range 2/5 You cast enchanting spells. Not too far, but they do have some range to them.
• Defense 1/5 You can bribe your enemy into not killing you by promising to follow them around and enchant all their weapons for the rest of your life. Except this isn't D&D so actually you cannot.
• Utility 2/5 If something has an elemental weakness, at least you have all the elements to cover your bases with. Also, there's a button on the Enchanter's screen which unlocks their most powerful ability—the power to change to another class.
Closing
And that's really it. At least until any other classes are added, or you lot convince me to change a class's tier, which will probably happen a lot in the near future. Regardless, I hope you got something useful out of all of this! Enjoy the game; it's a good time. Special thanks to Rabbit on the Horizon's Gate Discord for putting the icons on a Tier List maker.
And above all else, remember—it's better to play what you like than to play a class some random person on the internet thinks is strong.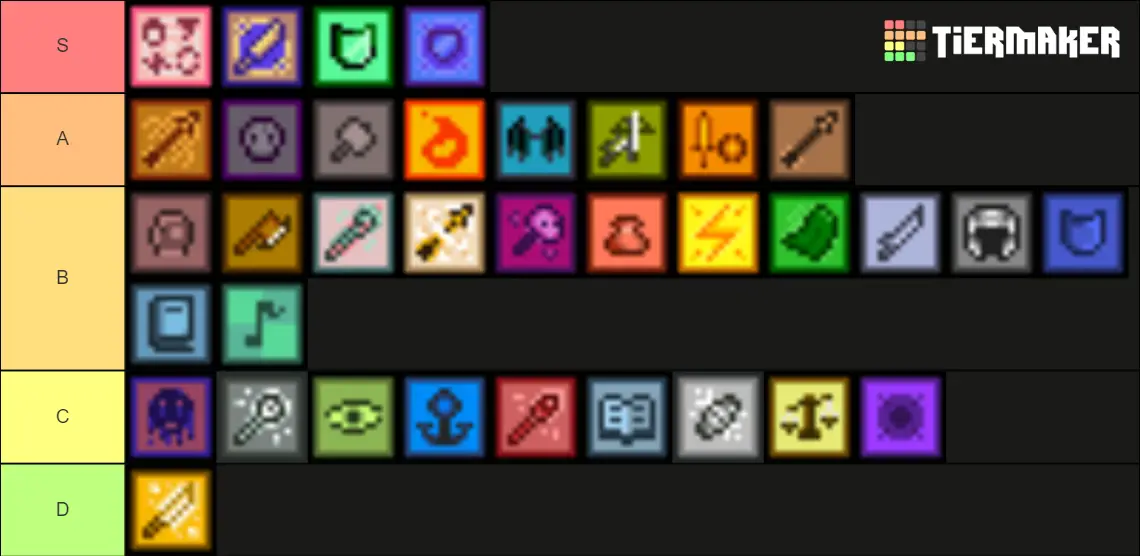 That's everything we are sharing today for this Horizon's Gate guide. This guide was originally created and written by RB Staff. In case we fail to update this guide, you can find the latest update by following this link.
If you believe that any of the content on this site violates your rights, including your intellectual property rights, please contact us immediately using our contact form.