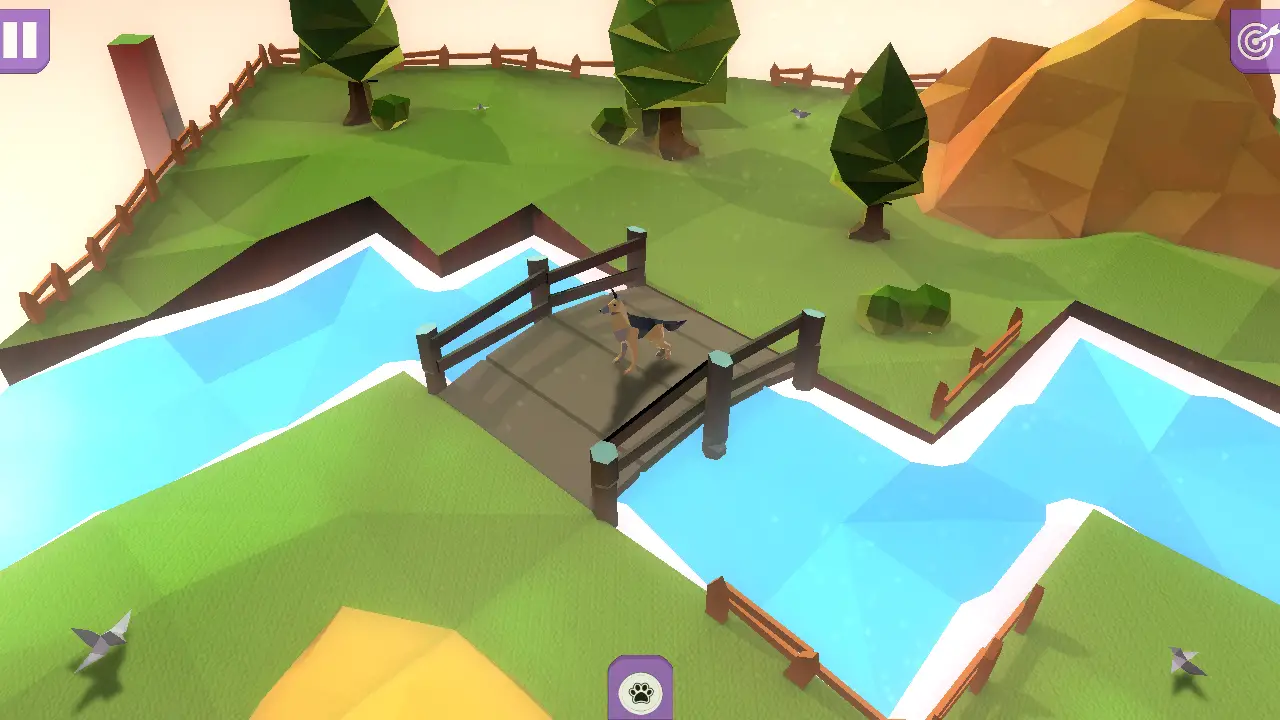 100% achievement guide for Herding Dog.
Current Version
Mission: 0
These 4 achievements should unlock after finishing the very first mission.
First mission – Accomplish your first dog mission
Guard Dog – More than 50% of success protecting animals
Saviour – Save rate more than 5%
King of the Valley – Combo rate more than 60%
Recommended Mission: 0, 2
Sit in any level without wild animals and wait for the "Zen Bonus" gauge to reach 50% before finishing the level.
Zen Master – Achieved more than 50% zen state
Mission: 4
Mission 4 will be the first mission with wild animals. Simply herd the fox to the wolf target before finishing the level.
Fighter – Fight rate more than 5%
Recommended Mission: 7
Completely unrelated to the description, you need to bark at animals while herding them to build up the "Mobility" gauge. Unlocked for me first time I finished a level with non-0% Mobility. I recommended the mission because it's short, but can probably be done on any mission with animals affected by barking.
Flash – You are as fast as the Flash
Recommended Mission: 10
Probably the trickiest achievement of the game. The "Flexibility" gauge is increased by herding 2+ animals/items in a short period of time. 10% requires 11+ animals/items.
Reload Mission 10 until you get the objective with 4 animals, 1 wild animal, and 9 items. Get rid of the wild animal, then bunch the 4 animals together at the target before herding them all at once. Then quickly run around and get the 9 items. With a bit of luck, you'll reach 10% flexibility.
Focused – Flexibility rate more than 10%
Recommended Mission: 0, 2, 8
Finish 10 and 21 missions for these achievements. This can be the same mission over and over again, hence I have chosen 0, 2, or 8 which are the shortest missions in the game.
10 and go! – 10 missions completed
Willy Fog – Visit all the world zones
Old Version
Roll back to this build:
-app 409290 -depot 409291 -manifest 1943857012628460087
Just finish the early missions again. 1000 meters isn't very far and should be done by the sixth mission.
50 m – Traveled 50 meters
100 meters – Traveled 100 meters
Explore 1km – Travel 1000 meters
That's everything we are sharing today for this Herding Dog guide. This guide was originally created and written by alphabetsoup. In case we fail to update this guide, you can find the latest update by following this link.
If you believe that any of the content on this site violates your rights, including your intellectual property rights, please contact us immediately using our contact form.