Title: Grape Juice City
Release Date:
Developer:
Publisher:
This guide will show you how to play this game and have fun
What is the game?
Grape Juice City is a party game suitable for all ages, where you control anthropomorphic tropical birds trying to splash pedestrians with your team's juice.
What is the purpose?
The purpose is in splashing as much pedestrians as you can with your team's juice before time is up. The team with the most pedestrians splashed their color at the end of the day will be titled the new (or incumbent) ruler of Grape Juice City that means this team actually won.
Basics
The game has already established controls – wasd for movement (LS on the gamepad), mouse for rotation (RS on the gamepad) and space (A on the gamepad) for jumping, which will be even higher if you jump on the so-called bouncing objects (screenshot below).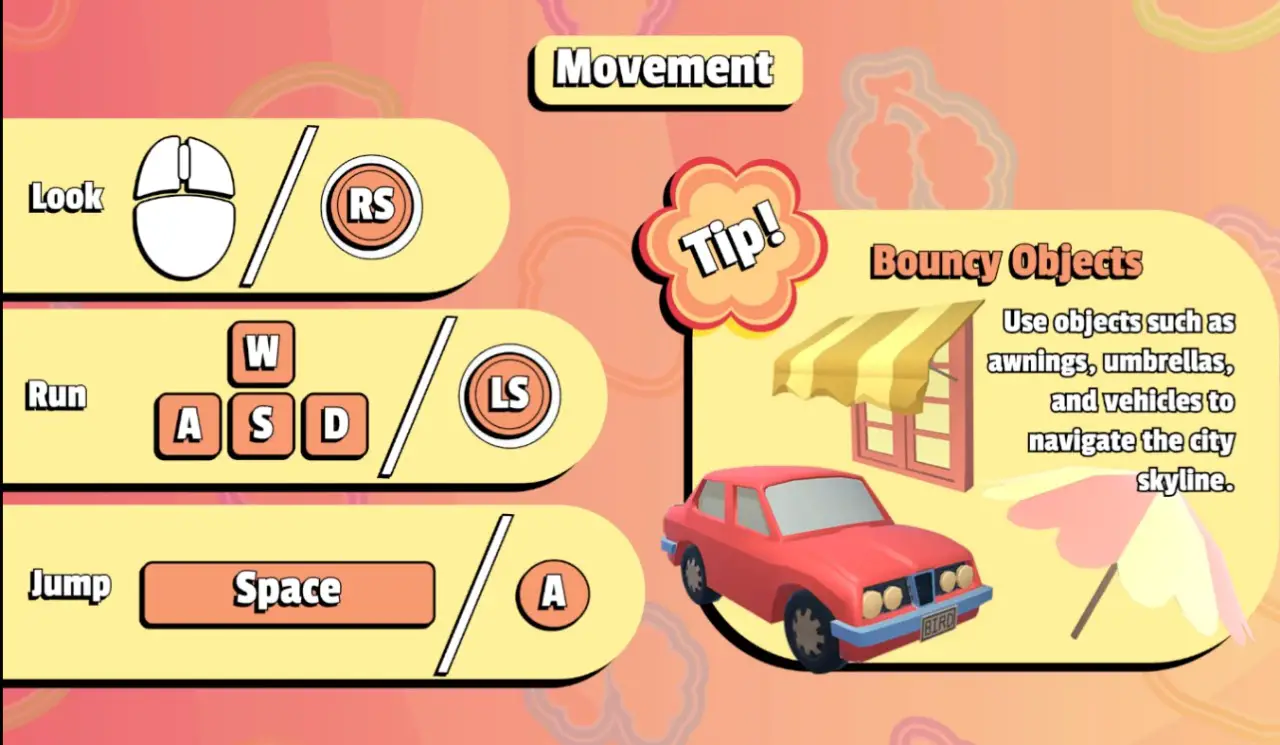 Also in the game, as previously noted that there is a mechanic of pouring juice on pedestrians, which implements the use of the left mouse button (for pouring) and the "E" (RB on the gamepad) keys to switch encountered in the game juices, there are 3 types (screenshot below).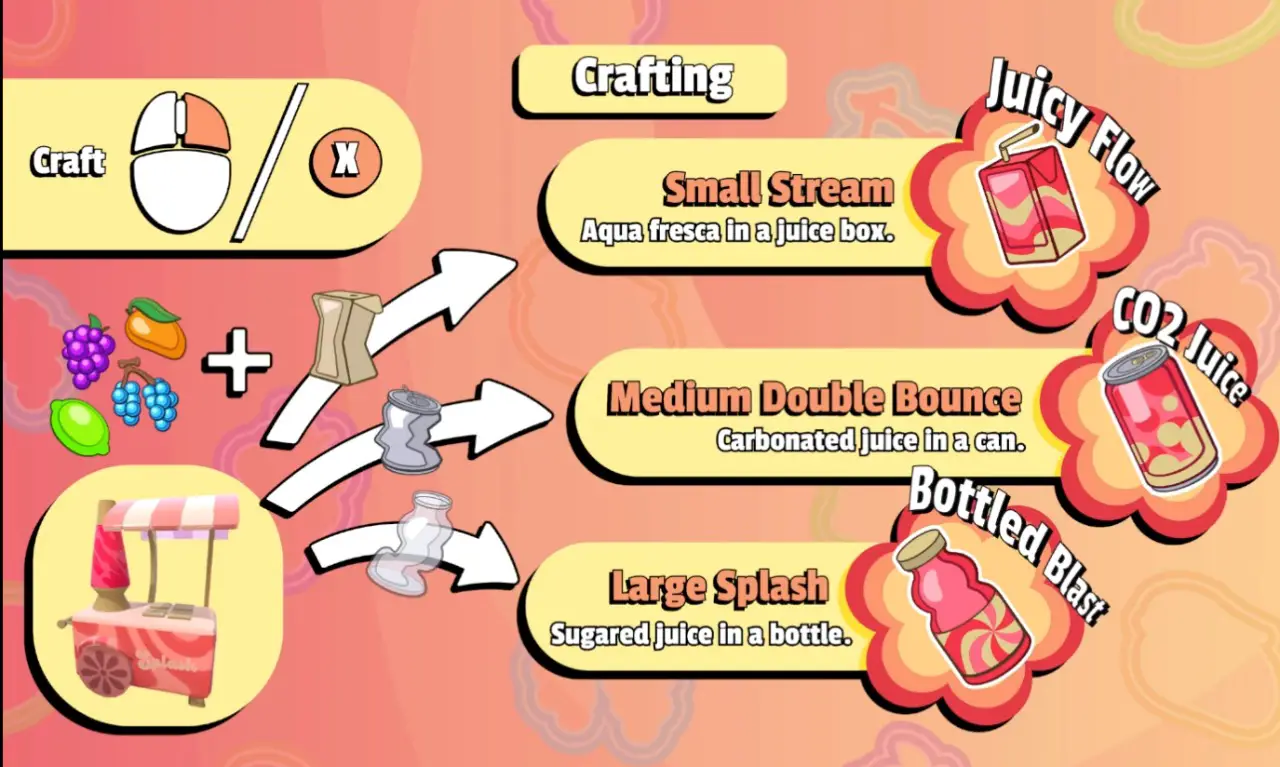 By the way, due to the fact that drinks are not endless, you will watch the collection of fruits and recosaules to create juice in special stalls (screenshot below).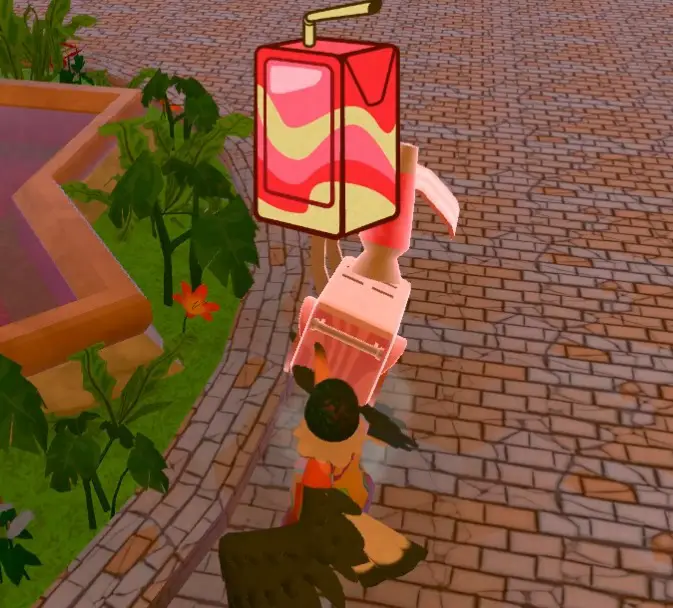 To craft and knock out resources from trees, various trash cans and soda machines, you need to get close to the item and press the right mouse button (X on the gamepad).
You can also find power-ups throughout the city (they can be easily identified by the green marker) (screenshot below).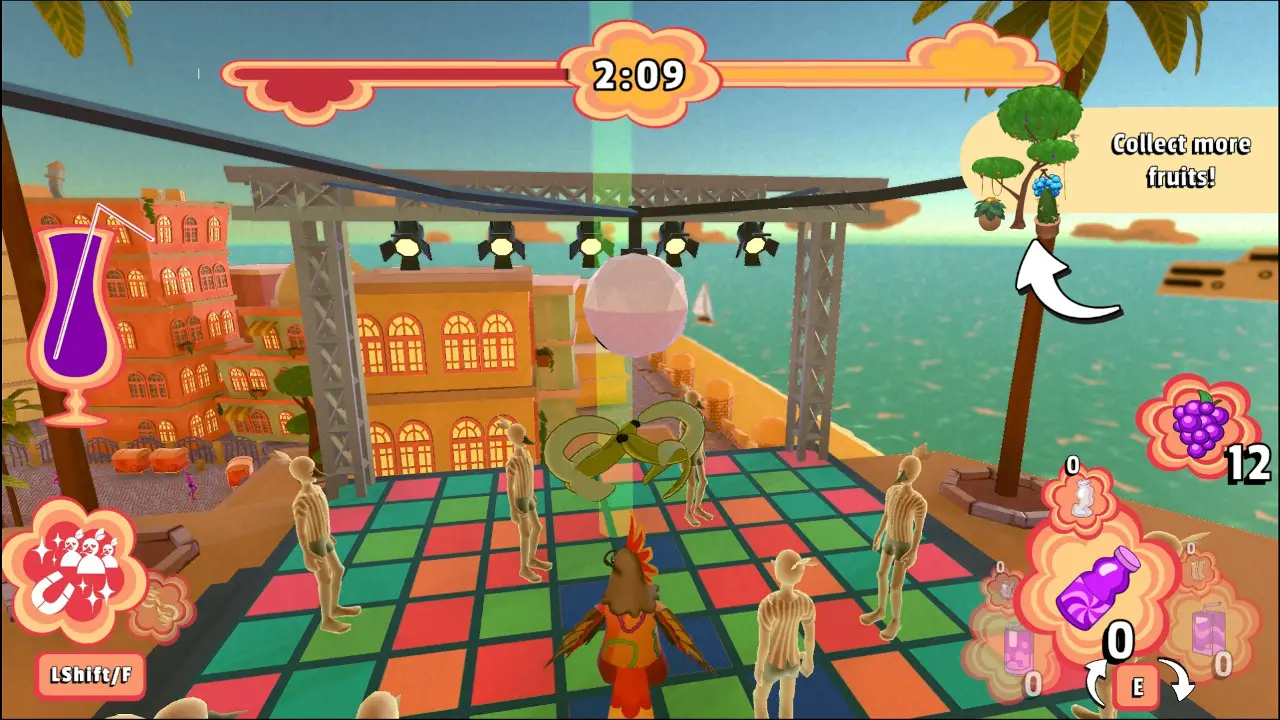 To activate the power-up , press "R" or LT if you are on a gamepad. Every power-up (screenshot below)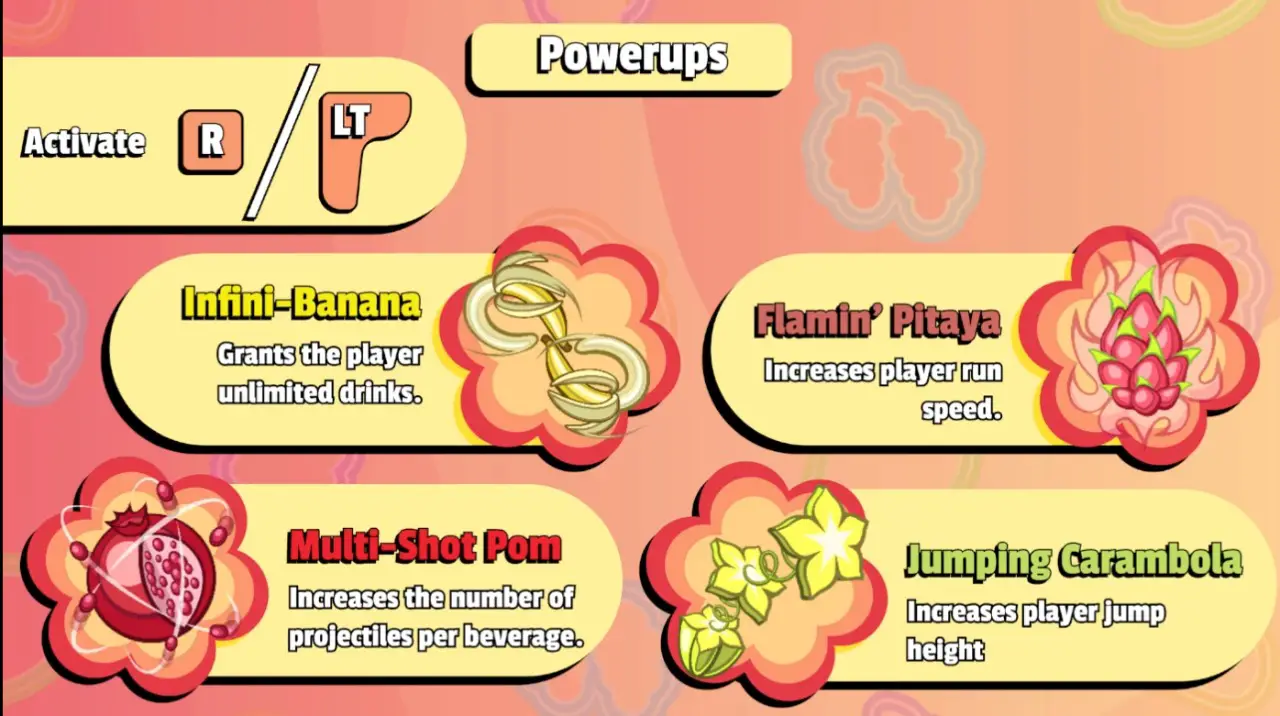 Birds
So, this game contains birds, who have their own abilities, and what is good (or not) – you don't need to unlock them cause they are available from the start.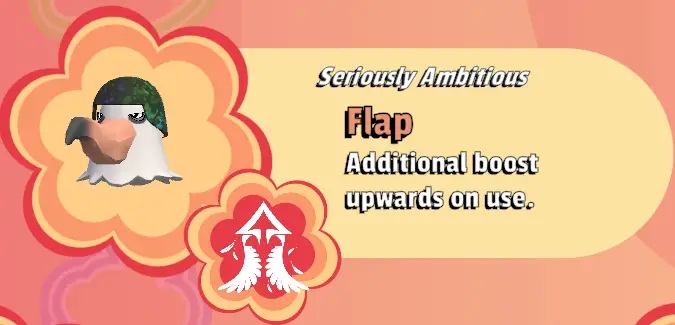 The first bird called Flap allows you to make an extra jump, and you can, which is pretty cool – yes, but with a small minus – the jump has a cooldown like every single ability of all birds.
Note: to perform a triple jump, it is not necessary to press the ability button – just press the spacebar three times.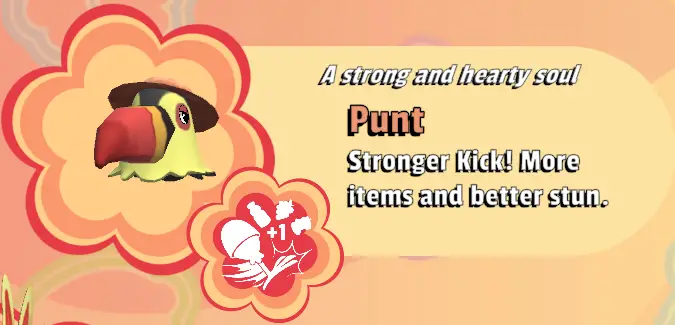 The next punt bird is good for stopping enemies (screenshot below). Her ability is an enhanced kick.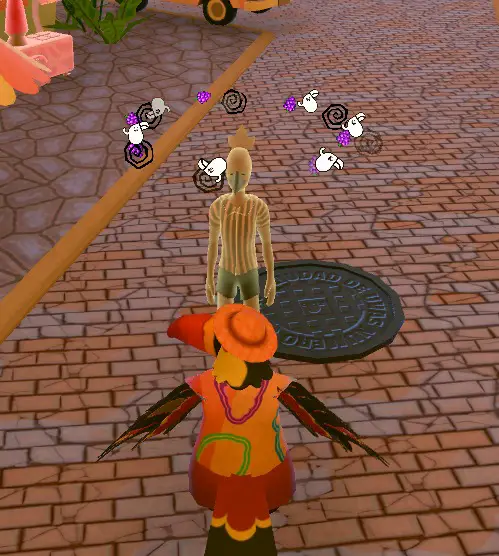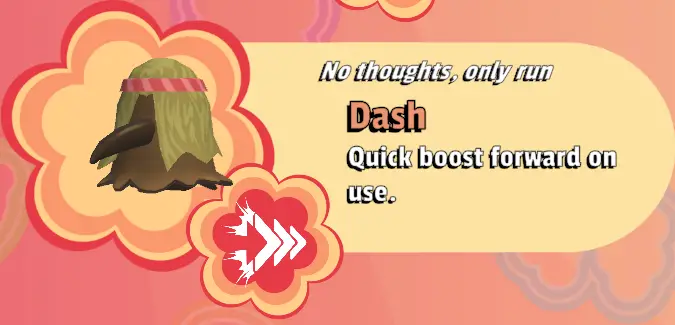 The next guy called Dash, as you might guess, just lets you dash. Nothing unusual.
Finally, we came to the boombox bird, or simply an Attract that throws a boombox that pedestrians run into(screenshot below).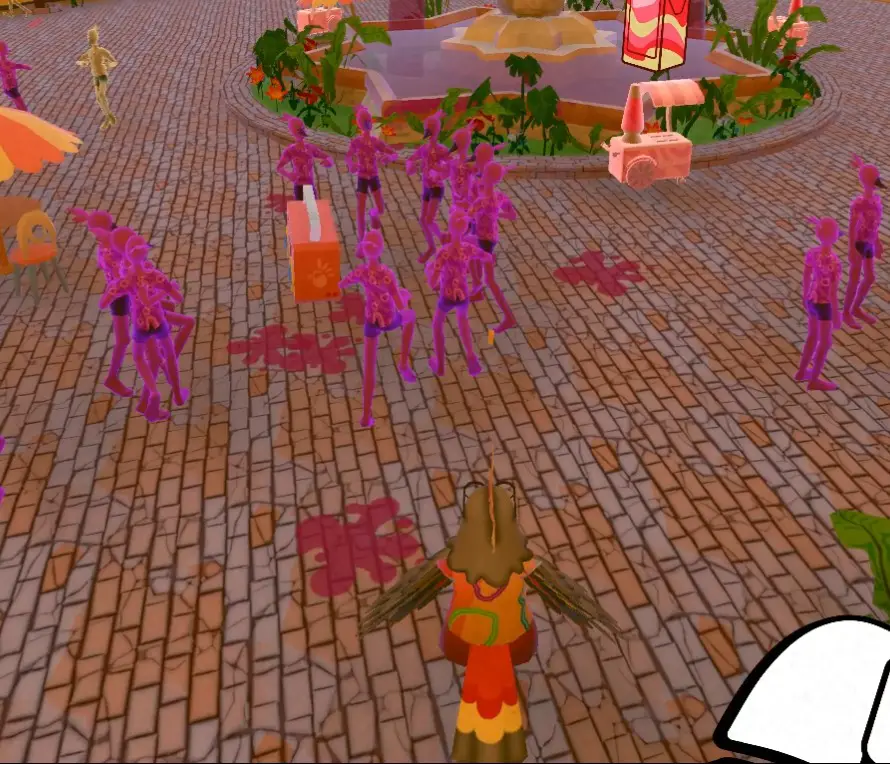 Some tips
CO2 Juice is most useful in park for non-seeing attack (screenshot below).
The boombox is only available for ~22 seconds, so plan your time so that you have enough time to attack.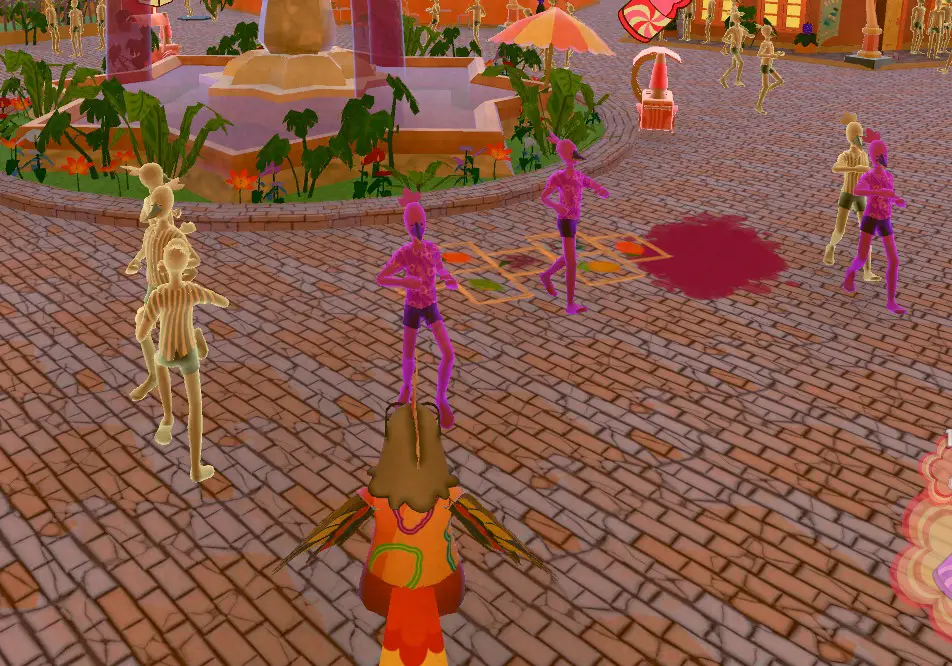 That's everything we are sharing today for this Grape Juice City guide. This guide was originally created and written by GamG. In case we fail to update this guide, you can find the latest update by following this link.
If you believe that any of the content on this site violates your rights, including your intellectual property rights, please contact us immediately using our contact form.