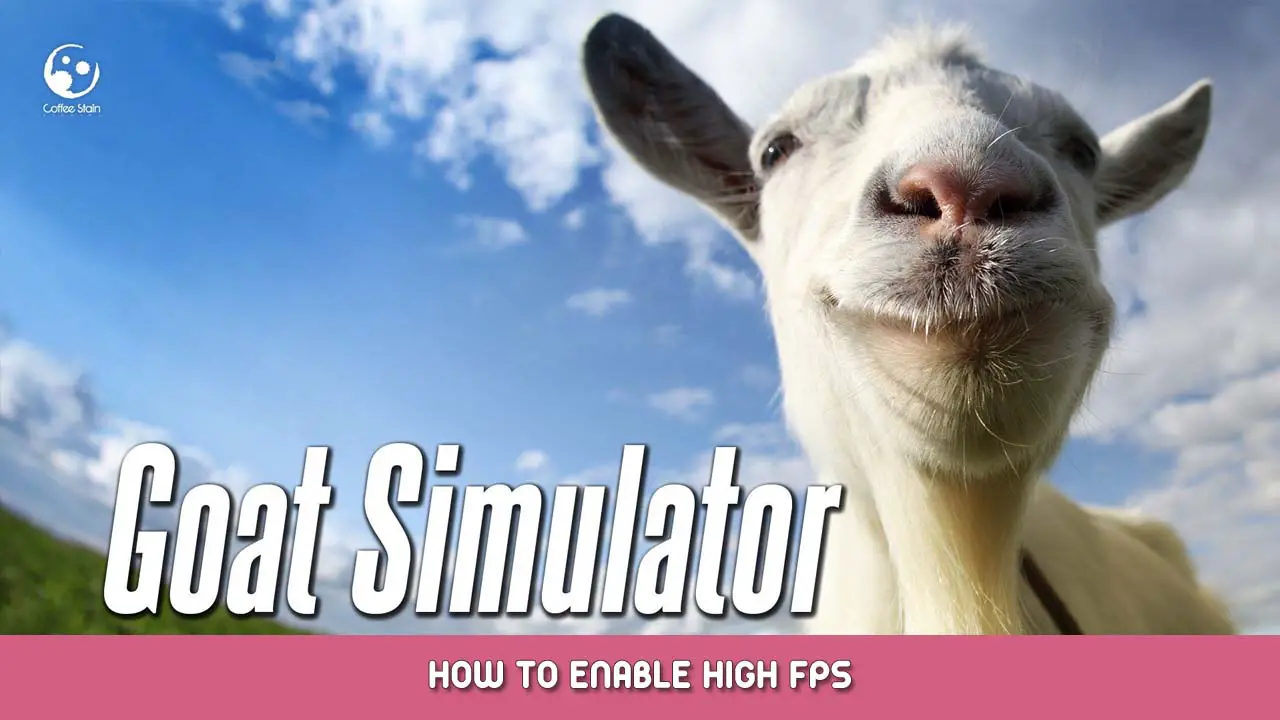 Simple guide to enable high frame-rates in goat simulator.
How to Enable High FPS
1. Install goat simulator and run once.
2. Go to this location:
For most people it is: C:\Users\YOUR NAME\Documents\My Games\GoatSim\GoatGame\Config\Space\
For whatever reason mine is: C:\Users\icedm\YOUR NAME\OneDrive\Documents\My Games\GoatSim\GoatGame\Config\Space\
3. Open GoatEngine.ini with a text editor of your choice
4. Using control+f search for
MaxSmoothedFrameRate
5. Change the number for MaxSmoothedFrameRate to your preffered fps.
And than hit find next.
REPEAT THIS 3 TIMES as there are multiple spots for this
6. Click file in the upper left corner and than save.
7. Start game and enjoy!
That's everything we are sharing today for this Goat Simulator guide. This guide was originally created and written by icedmacchiato. In case we fail to update this guide, you can find the latest update by following this link.
If you believe that any of the content on this site violates your rights, including your intellectual property rights, please contact us immediately using our contact form.