Title: Garden Galaxy
Release Date:
Developer:
Publisher:
My system explained below may have spoiler content
I focused on my first play-trough to get everything unlocked in the book and get all the steam achievements, a great way to learn the mechanics of the game.
Then I converted my whole world back to nothing and put everything in boxes, and created a sort of coin conversion system, to get a clean start like the first beginning of the game but with all the potentials unlocked for conversion and duplicating items.
So an addictive game, and I love it.
All of the boxes contain 5 piggy banks and 30 coins (cost me a lot of farming hours)
Extra tiles of water and white tiles are for use in the altars for duplicating water elements and white tiles for expanding my world
I think 5 altars is enough because when I put 5 times the same item on the 5 altars it gives me almost 100% of the same item back
The chests are empty, I just put some option tools in them for changing the background color and lighting of the world
Duplication tip, always duplicate the piggy banks first BEFORE using piggy banks, otherwise the risk of losing them for future farming – so for example: if I want more copper piggy banks then I put 4 copper piggy banks on the altars and one on the white tiles then I fill the one piggy bank with coins until full, then break it so you have 10 copper coins, put them in the kettle and you get more copper piggy banks
Hope this makes sense what I'm trying to say?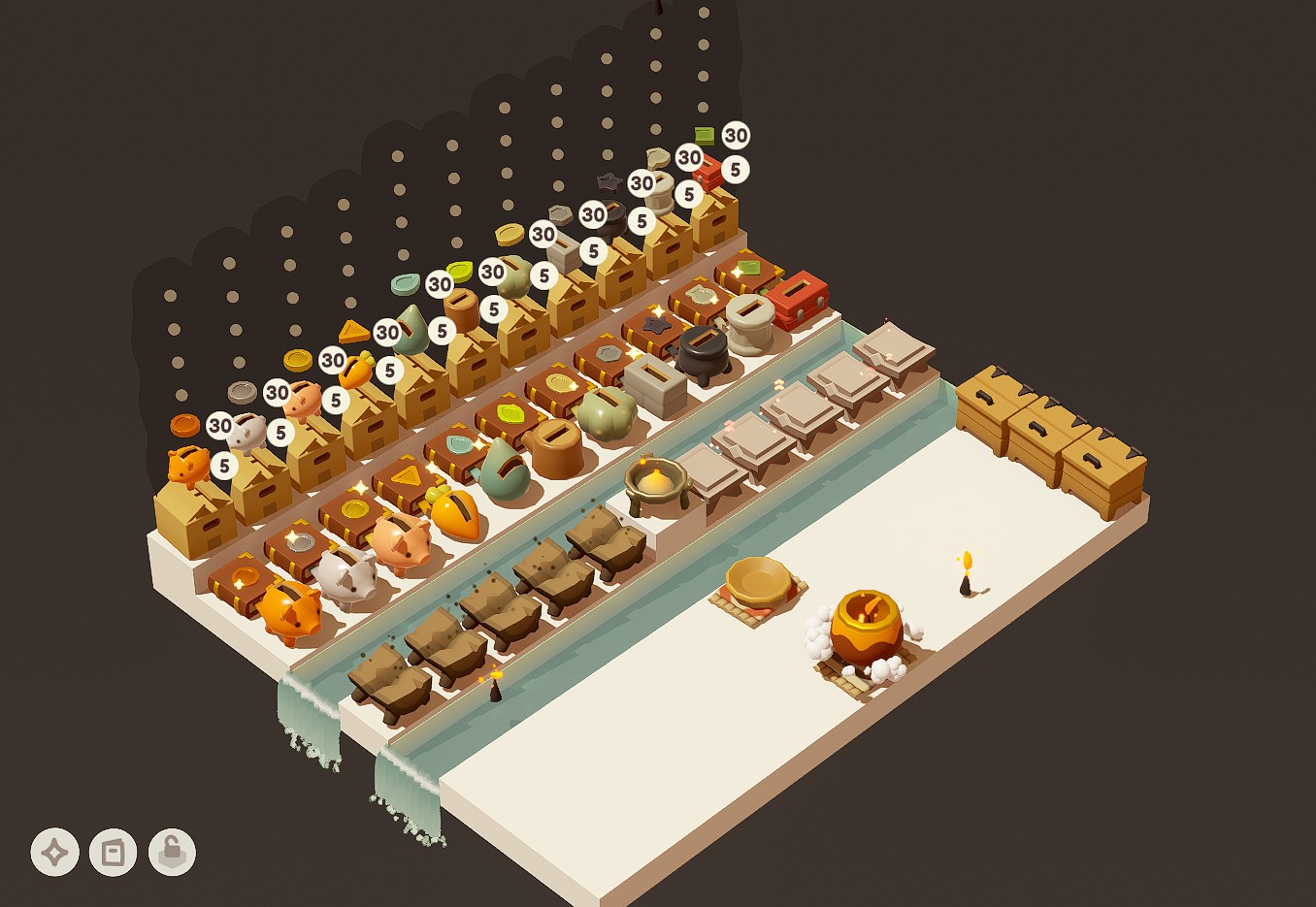 That's everything we are sharing today for this Garden Galaxy guide. This guide was originally created and written by Salithra. In case we fail to update this guide, you can find the latest update by following this link.
If you believe that any of the content on this site violates your rights, including your intellectual property rights, please contact us immediately using our contact form.