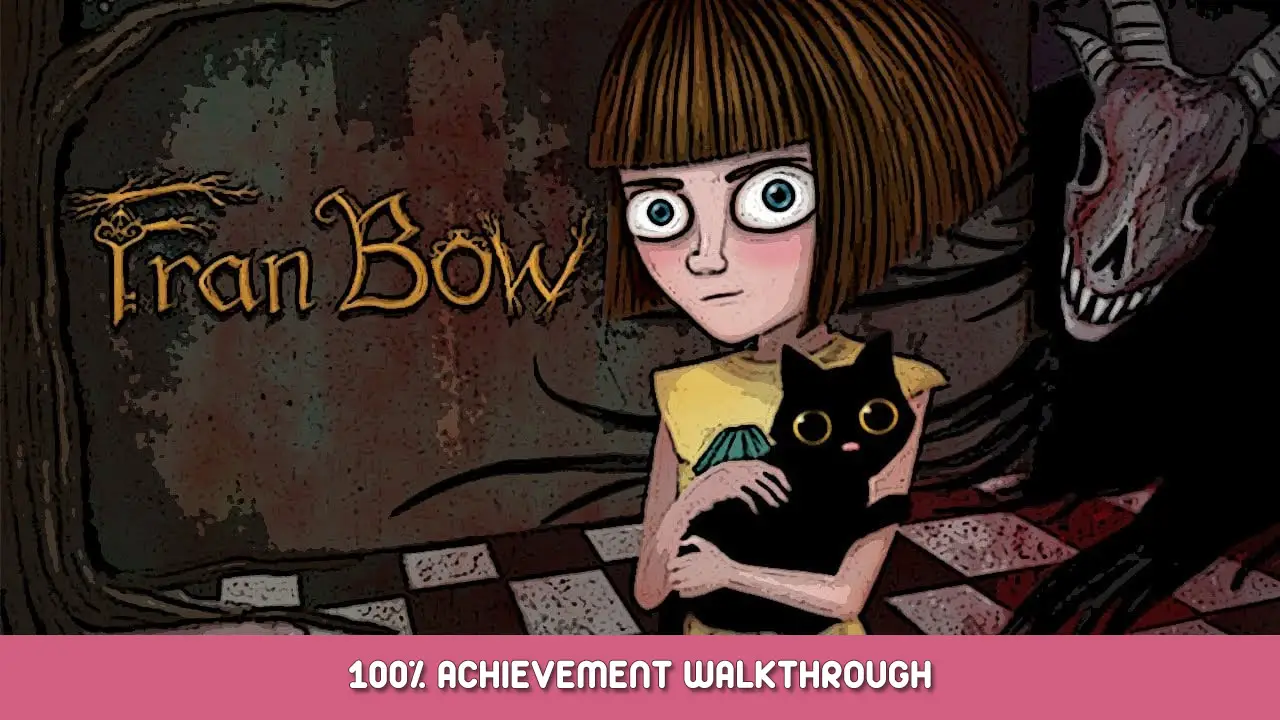 Title: Fran Bow
Release Date:
Developer:
Publisher:
Information about Fran Bow is still incomplete. Please help us fill the details of the game using this contact form.
Are you having a hard time obtaining all Fran Bow achievements? Worry no more as this guide will show you the full walkthrough of the game to help you get all your achievements in the game.
In the video below, you can find the complete steps to get all Fran Bow achievements. Here's the timestamp of each achievement:
37:44 – Achievement Sleepy Princess
51:50-53:35 – Achievement I found my way out
1:20:17-1:20:44 – Achievement It tasted fabulous!
1:40:25 – Achievement I burn you!
1:49:50 – Achievement Find Mr. Midnight!
1:50:24 – Achievement Hello dolly!
1:53:06-1:53:55 – Achievement Toad on board!
2:32:20-2:34:12 – Achievement Faster than a snail!
3:07:40 – Achievement Dr. Love
3:24:20 – Achievement The kind thief
3:37:51-3:38:41 – Achievement A troll… RUN!
4:07:06-4:09:00 – Achievement Oops! You crashed the game
4:11:58 – Achievement Check!
4:18:22-4:19:00 – Achievement Feeding the robot rabbit
4:42:12 – Achievement Memorial
5:38:20 – Achievement The old story
5:39:15-5:39:27 – Achievement This is Electroman!
5:48:42 – Achievement The end
That's everything we are sharing today for this Fran Bow guide. This guide was originally created and written by Carrot Helper. In case we fail to update this guide, you can find the latest update by following this link.
If you believe that any of the content on this site violates your rights, including your intellectual property rights, please contact us immediately using our contact form.