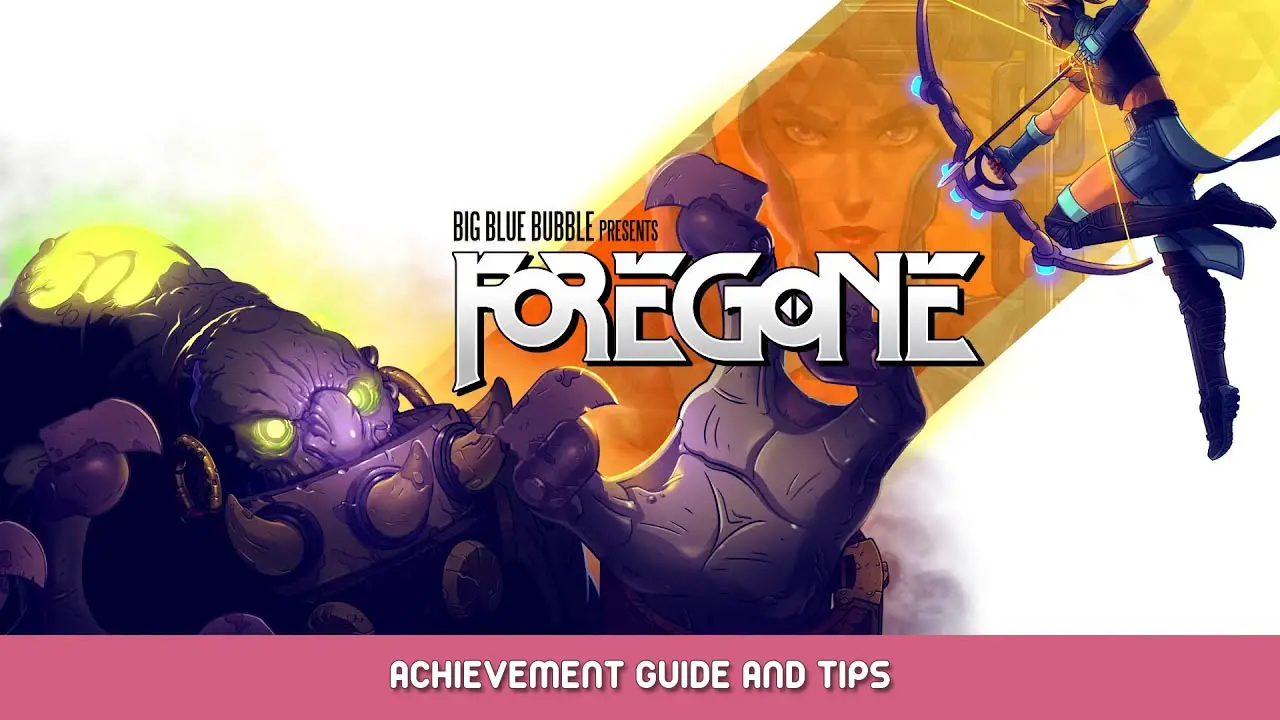 This guide will help you to achieve three important achievements in the game Foregone, including "Skill Master", "Overpowered", "Full Potential" and A Foregone Conclusion
About the Achievements
Most of the achievements are easy to get during the first gameplay (there is no high difficulty achievement), you just need to explore everything and you already get the main ones, the only difficulty will be to find all the secrets in which you can use this guide.
Skill Achievements
These achievements will be unlocked after maxing them all on each tree (the path you choose when using the catalyst), in total there are 35,000 blue crystals you need.
You can not refund on a full tree and then use it on the other tree, otherwise the last achievement "A foregone conclusion" will not unlock, you will have to maximize on both trees in the same save game. You can farm in mission 8 within the expedition (infinite fire gun ammo).
Max all possible nodes in the Skill Tree

Max all possible nodes in Skill Mastery

Acquire all Skill Upgrades
For this achievement, you need to get all the skills hidden in the secret locations and you will also need to play the New Game+ mode (unlocked by completing the game for the first time), below is where the skills are in New Game+, it's not hard to find them. las is in the main path of the campaign:
Dash– Shrine, waypoint 2 – just above the waypoint
Regen – Cemetry, waypoint 1 – above the first switch
Nova – Cemetry, waypoint 2 – halfway to the bridge over the lake
Overdrive – Mausoleum, waypoint 2 – just right of the waypoint
Barrier – Mausoleum, waypoint 3 – just right of the waypoint
Raze – Caverns, waypoint 2 – just left of the waypoint
Bastion – Caverns, waypoint 3 – backtrack down and left to a large rectangular room
Achievement "A Foregone Conclusion"

Complete all achievements
This achievement is unlocked after getting all the achievements in the game, it is an achievement that has some problems, you have to do all the achievements in the same savegame (you can't change the savegame)mainly you will have to do what is described at the beginning of the guide
That's everything we are sharing today for this Foregone guide. This guide was originally created and written by MAGNUSnoos. In case we fail to update this guide, you can find the latest update by following this link.
If you believe that any of the content on this site violates your rights, including your intellectual property rights, please contact us immediately using our contact form.