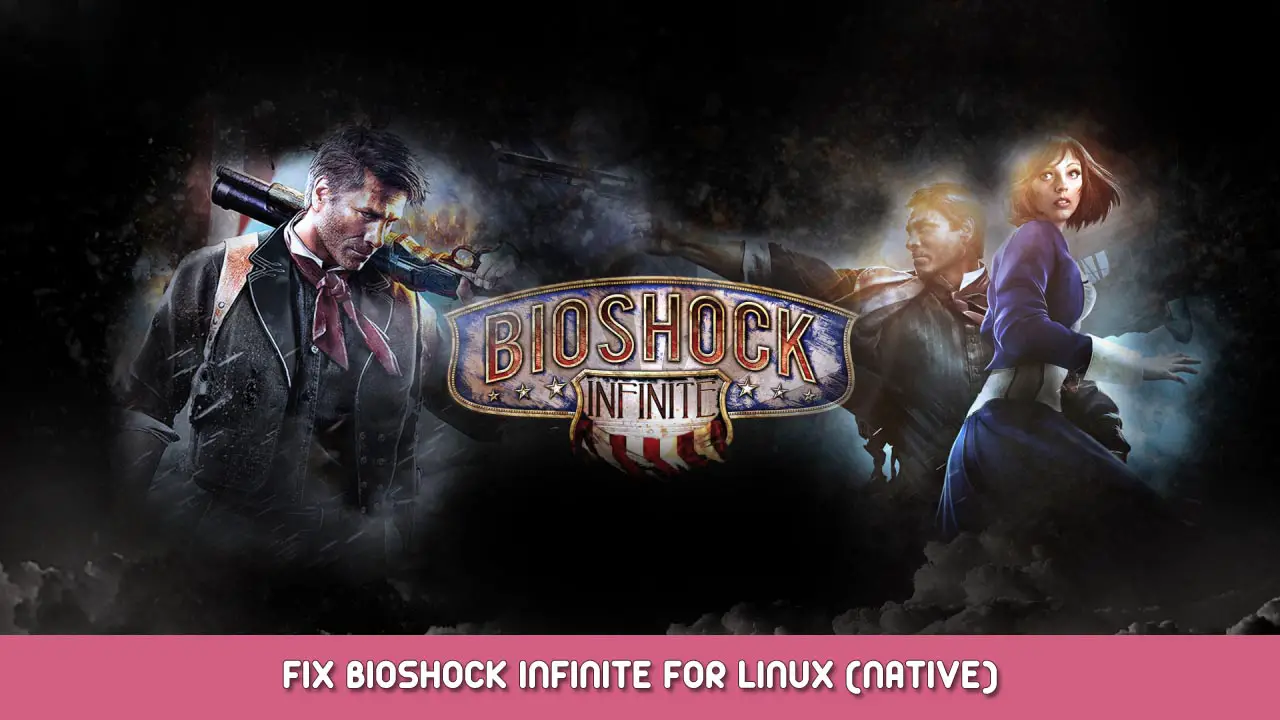 Fix Bioshock Infinite for Linux after the "Quality of Life" patch.
Rollback to previous version
(Based on the Rollback to older Bioshock (1, 2) Remastered guides by hexaae.)
Install the Linux port.
Open the Steam client with console enabled:

steam -console

Click on "CONSOLE" in the top of the client.
In the console input at the bottom of the client, enter the commands:

download_depot 8870 8874 1149049654335738581

download_depot 8870 8873 1915495007249234961

download_depot 8870 8875 8637469692775680698

download_depot 8870 8877 410938080563764998

Note: After each command, wait for the messages:

Downloading depot NNNN (NNNNN MB) … Depot download complete : "<YOUR_HOME>/.steam/debian-installation/ubuntu12_32\steamapps\content\app_8870\depot_NNNN" (NNNN files, manifest NNNN)

Copy the downloaded files to the respective directories in (overwriting):

~/.steam/debian-installation/steamapps/common/BioShock\ Infinite/

Play the game.
Notes:
Do not verify the integrity of the local files!
The paths may be different on your computer.
The procedure above may not work for non-English languages. For other languages, go to steamdb.info, search for Bioshock Infinite, click on 8870 and click on "Depots" on the left. Click on the Localization_* depot for your language, and click on "Manifests" on the left. Use the command

download_depot <appid> <depotid> <manifestid>

where appid=8870, depotId is the number of the Localization_* depot, and manifestId is the number of the manifest released in 2014. After the download, copy the files in the same way as the other depots.
That's everything we are sharing today for this BioShock Infinite guide. This guide was originally created and written by blxckdxg. In case we fail to update this guide, you can find the latest update by following this link.
If you believe that any of the content on this site violates your rights, including your intellectual property rights, please contact us immediately using our contact form.