A guide based on my own personal experience from scallop dredging, results may vary for you based on your game difficulty and current scallop habitat populations. This guide was created using the Viking Power but works well with all 3 of the scallop vessels.
Plotting Your Course
After you have found a good scallop tip from one of the ports make your way out to sea and stop close by to the scallop grounds.
Next what I like to do when I'm looking at the scallop grounds on my map is to picture the habitat tip as the center of the possible fishing grounds. Imagine an area around the tip like below. This is now your potential dredging area for scallops.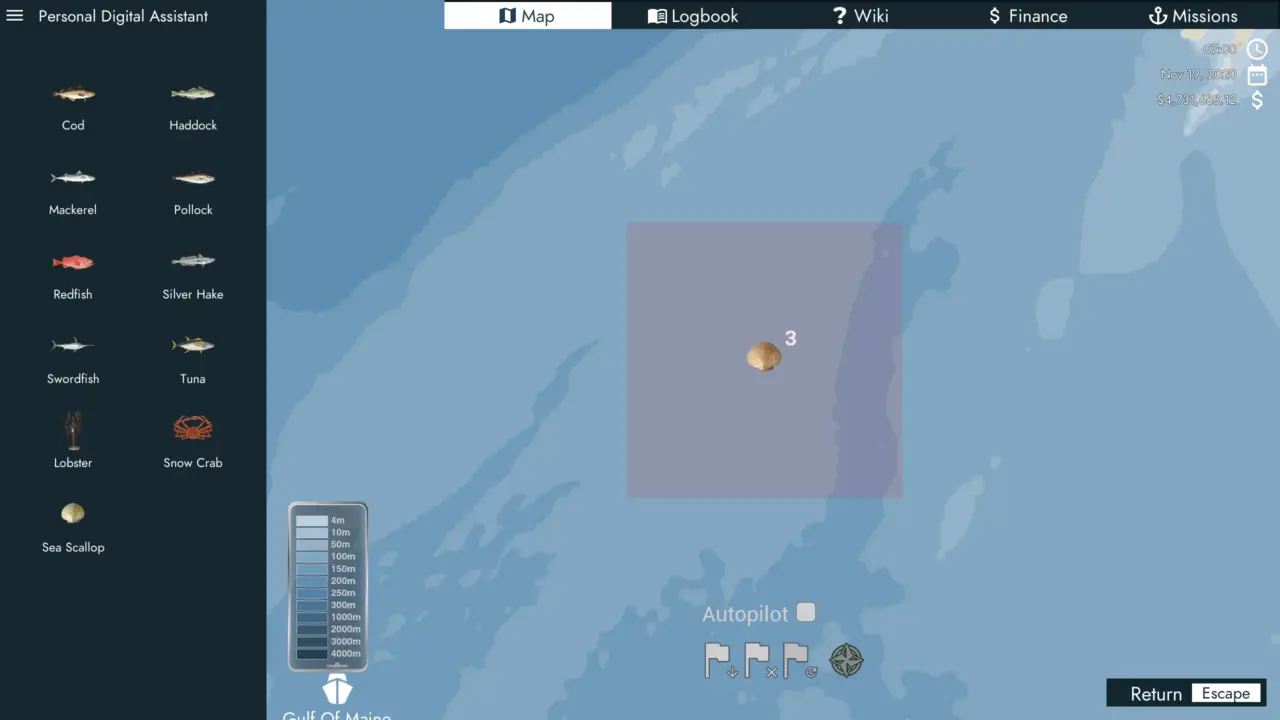 On the left hand side of your map use the 'Personal Digital Assistant' to place 4 custom scallop locations at the top, sides and bottom of the scallop tip and your envisioned area like below.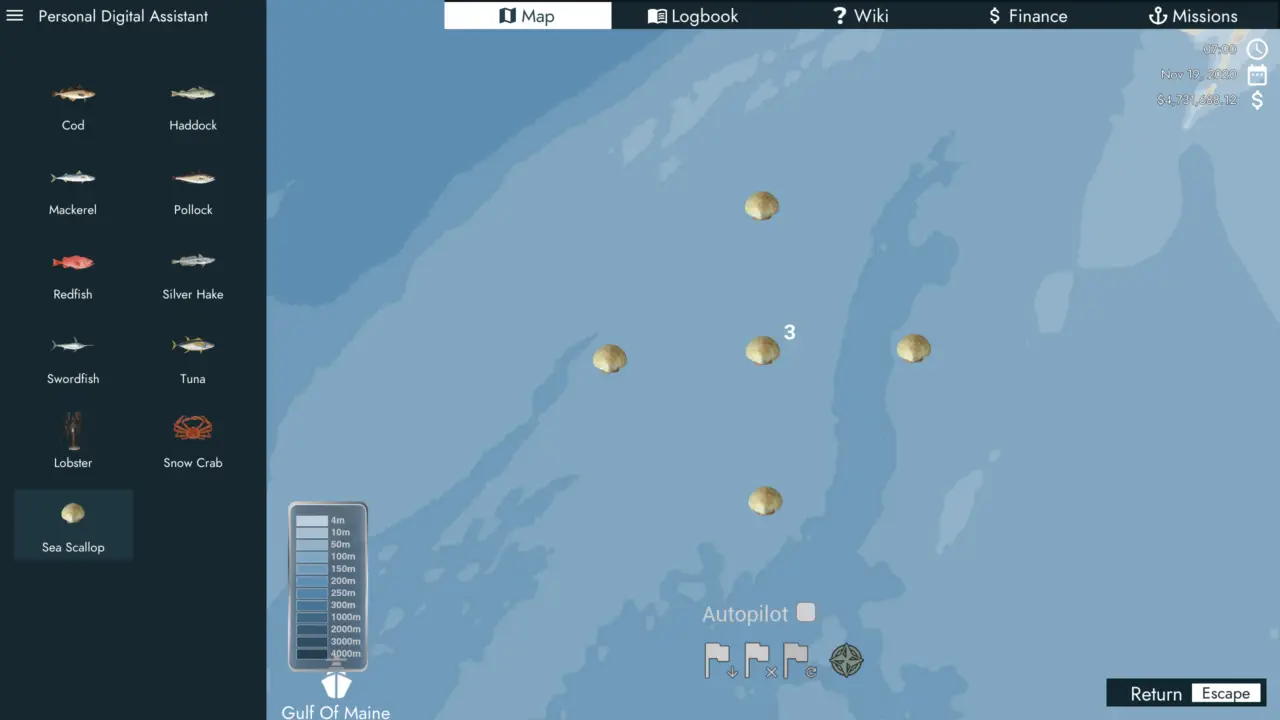 Now using the autopilot at the bottom of the screen make a path from the top scallop marker and make your way clockwise or anti-clockwise joining the markers together.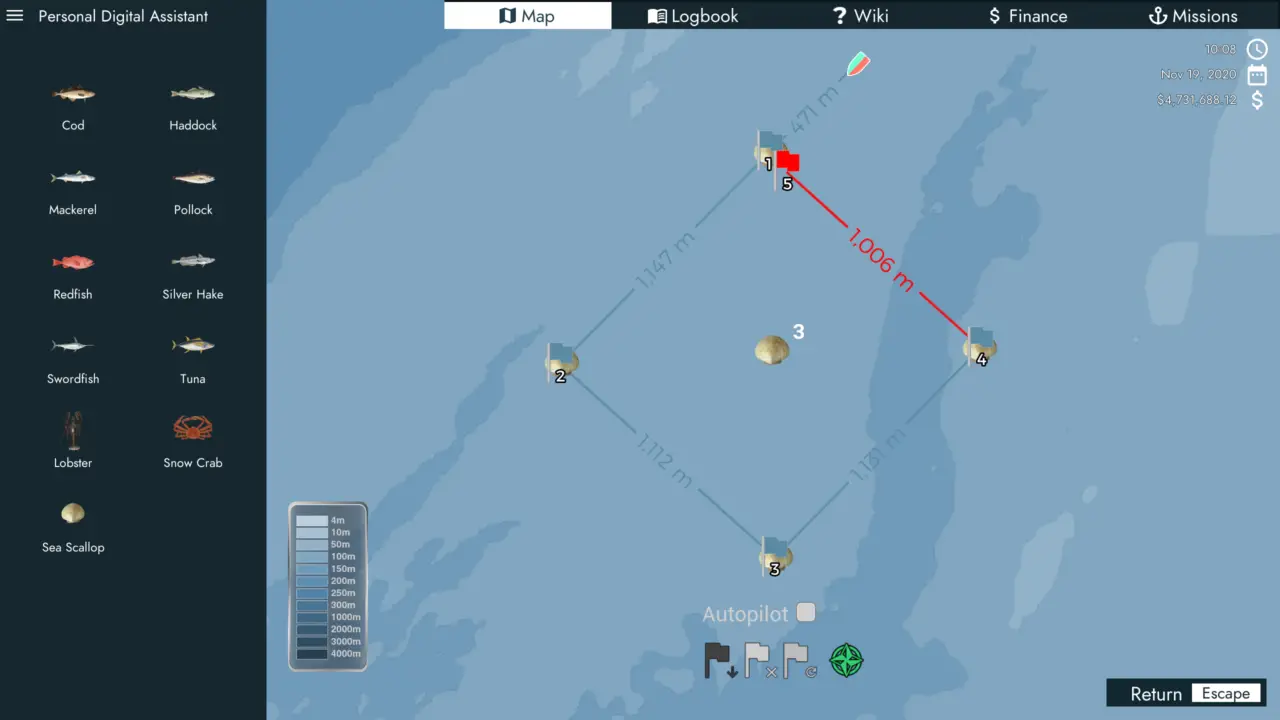 Continue making your way around until you have reached the centre and you should have an autopilot course that almost resembles a web.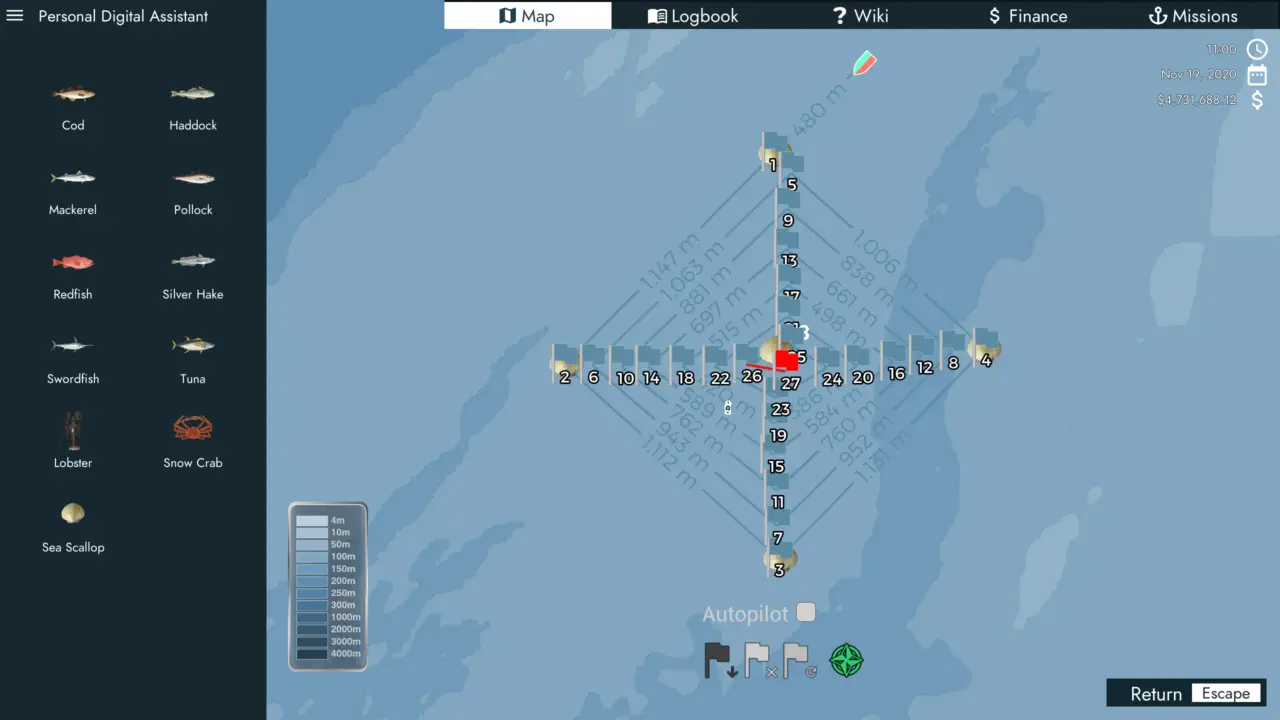 Dredging
Move to the first marker and drop the dredge bags. Once they are on the seafloor turn on the autopilot and set the speed to 5.5 knots. This will keep your ship between 4 – 7 knots depending on waves and cargo weight. This seems to be the optimal operating speed for scallop dredging.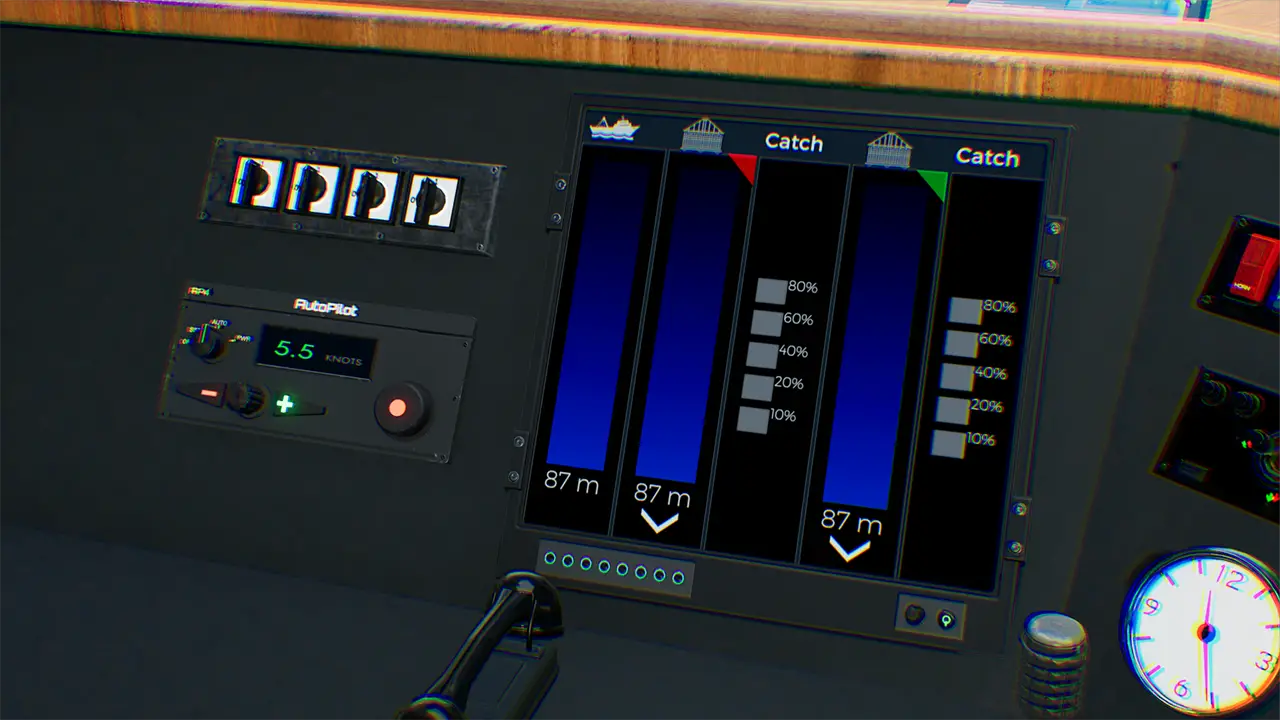 Keep a worker on the cranes at all times so the dredge bags are always on the seafloor or you risk not catching scallops if they rise back up as the seafloor gets deeper on your plotted course.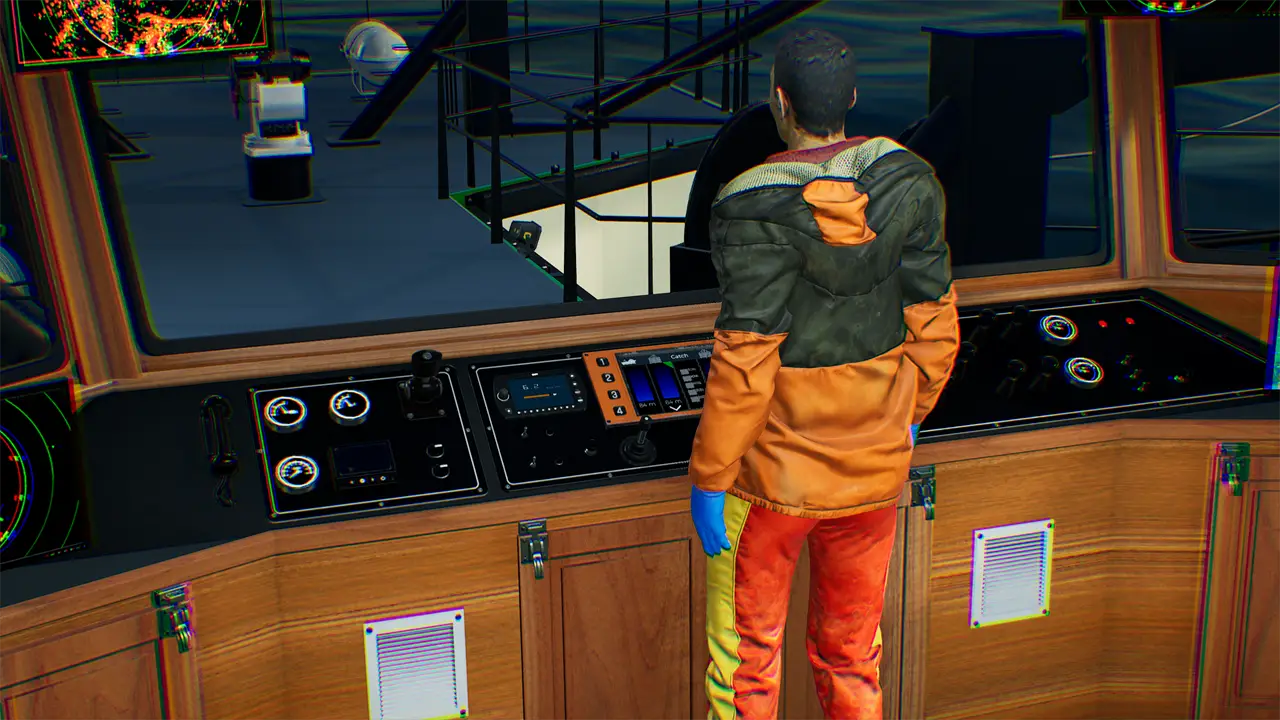 Once the bags are full pull them back in and get the scallops sorted, gutted, and stored away, and lower the dredge bags back down to the seafloor. Keep using the autopilot set to 5.5 knots for a more automated process. Continue the operation until your ship is full or you are satisfied with the total catch onboard. If you reach the center of the plotted web course before your hold is full then simply redraw it or repeat the process at a new scallop habitat location depending on the population of the current habitat you are fishing.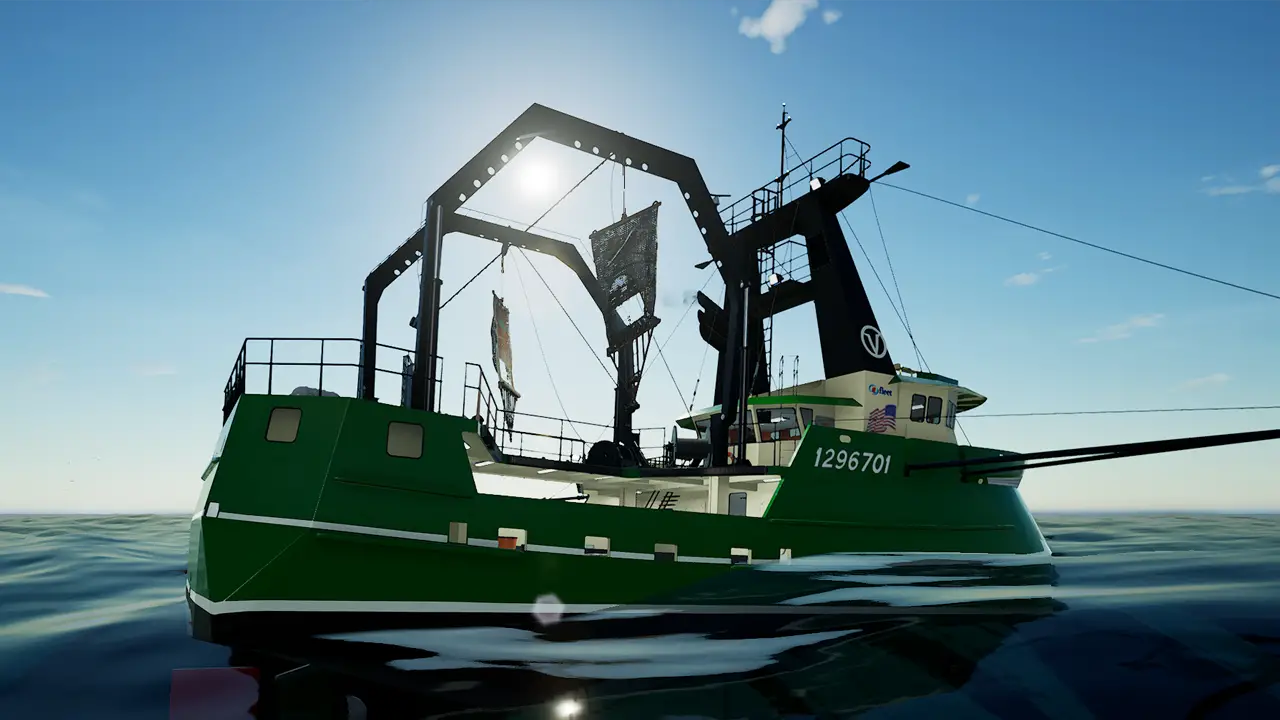 Getting Paid
When you are ready, return to the port of your choosing based on current scallop prices and enjoy the payday.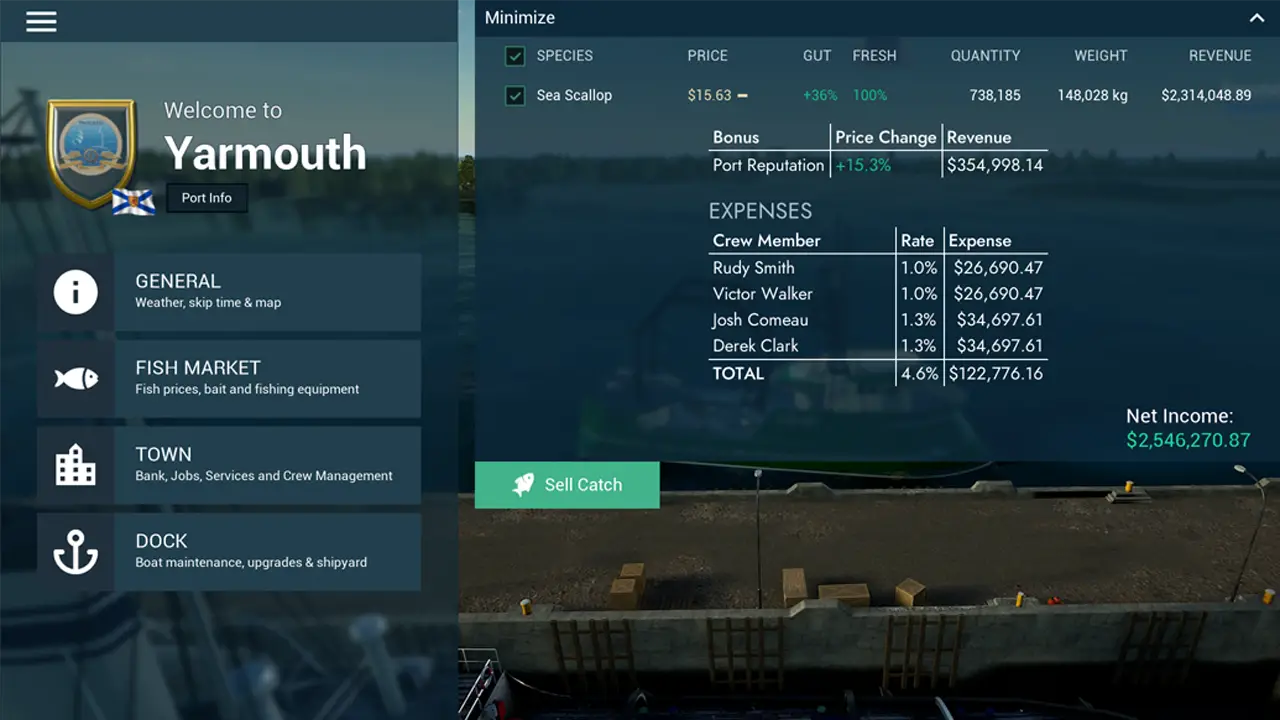 If you believe that any of the content on this site violates your rights, including your intellectual property rights, please contact us immediately using our contact form.