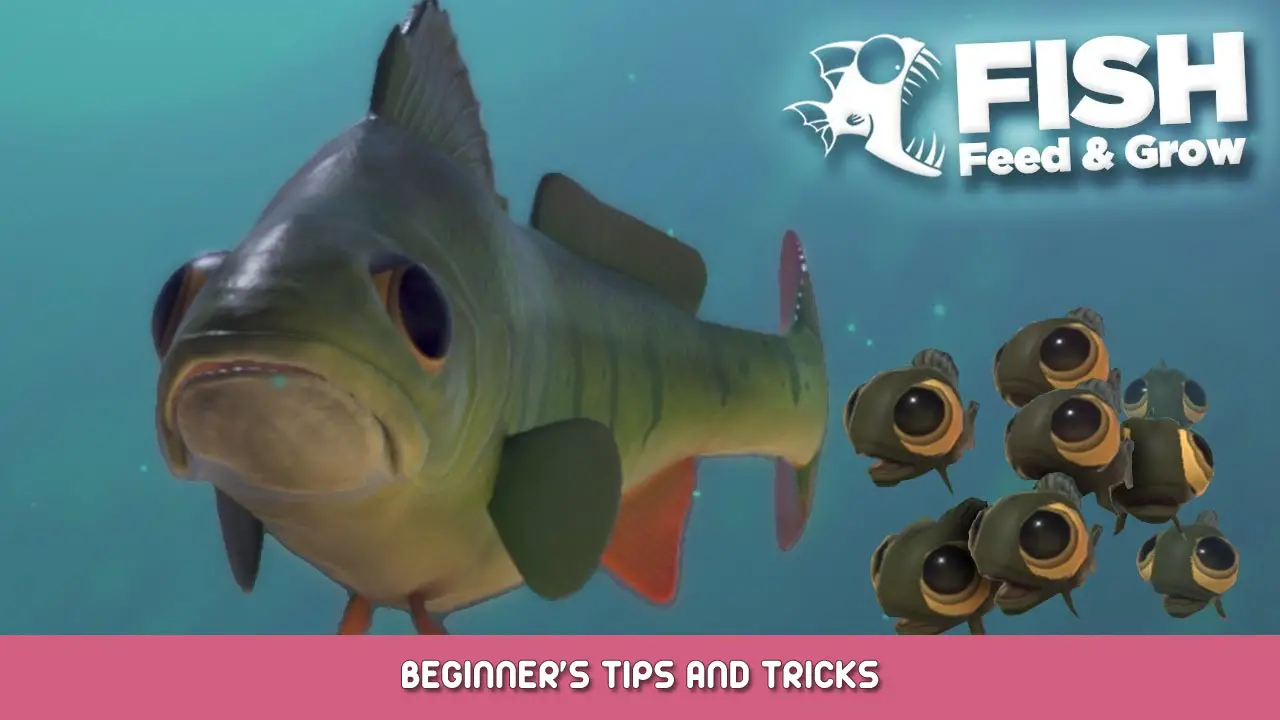 I've been playing Feed and Grow for over a year, and I'm really good at it. Here are some useful tips and tricks to make you a better player!
Beginner's Tips and Tricks
When you open your mouth or swallow while swimming, you become slower, so don't hold your mouth open while you're chasing something, because it slows you down.
Don't use all of your stamina. When you get to 3 or 2 bars, you don't speed up. You can also keep tapping shift to sprint without using too much stam. Useful for getting away or chasing something.
You can hide in seaweed and no other fish can see you! (Unless the enemy is right next to you inside the seaweed, which you make it attack you). This is very useful if you run out of stamina and can't regain it if something fast is chasing you.
Staying still makes your stamina regenerate a lot faster, so stay still if you need to gain stamina back fast.
Double tapping shift makes your fish perform a tail whip, which will shake off, damage, and stun fish that are latched on to you. You cannot stun bigger fish that are your size and up, but can still do a bit of damage. Much bigger fish won't get stunned, shaken off, or damaged. This feature could really help you escape from predators!
So there are 5 useful tricks you could try while playing the game! I might add more that I come across while playing!
That's everything we are sharing today for this Feed and Grow: Fish guide. This guide was originally created and written by EthanPlayz. In case we fail to update this guide, you can find the latest update by following this link.
If you believe that any of the content on this site violates your rights, including your intellectual property rights, please contact us immediately using our contact form.