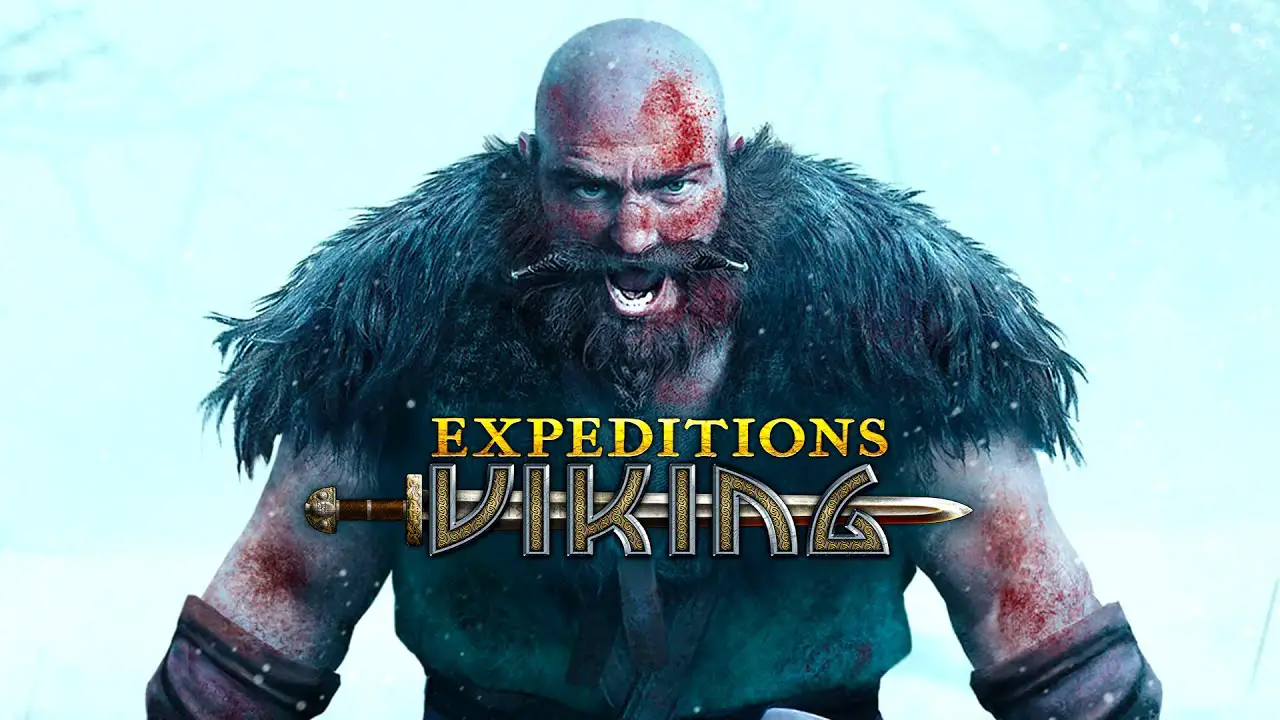 This guide will tell you everything that you need to know before playing Expeditions: Vikings. Learn some of the best tips and strategies that you can use in the game.
Character Creation
As in many RPGs you should min/max to improve the impact of your primary stats; that is, reduce the ones you don't want to prioritize in order to maximize the output of your selected stats.
The combat in this game is very unforgiving, so you will not do well at the start with a pure diplomat build. You also often can't choose the placement of your party as combat starts, which means that any weak character is at risk of being instantly killed. Especially your main character, as he/she will be traveling at the front.
Often there will be waves of enemies, meaning you will want to down them as fast as possible to avoid being overwhelmed. That means that damage over time (fire, poison) or debuffs that don't help you immediately, is essentially not very helpful. Never trade damage over time for the chance of an instant kill. The only exception is when there is a choke point.
Being down in combat causes injuries that will give debuffs until you heal them.
Primary Stats
Strength
Affects physical damage output and resistance. Primary stat for warriors using swords and axes.
Endurance
Determines your Hit Points (HP), Block Chance with shields, Stamina, and base Damage Reduction (DR). This is important to last in combat as a fighter.
Finesse
Affects base damage for Spears and Knives as well as Critical Chance for all weapons. Important for ranged and rogue-like characters.
Perception
Affects the accuracy for ranged weapons. Will also give additional dialogue options.
Sense
Mental resistance against debuffs and helps persuasion in dialogue. Mostly important for support characters. 4 will open up Galder, Leadership and Witchcraft. 6 is needed for Healing.
Weapon skills
Axe
Strength. Good against shielded opponents.
Shield Hook (rank 1), bypasses any enemy shield.
Cleave (rank 3), focuses on damaging the shield of the opponent.
Weapon Hook (rank 5), disarms the opponent. Very useful.Bow
Perception. Good for opponents at a distance (obviously):
Ranging Shot (rank 1), target gets Spotted (Ranged attacks +25% accuracy and target can not use low coverage).
Quick Shot (rank 2), two shots at reduced hit chance. Good for close range.
Aimed Shot (rank 3), increased hit chance, damage by +30 and +5% critical hit chance. Good for long range.
Fire Arrow (rank 4), applies burning (-20 to -30 hit points per turn). Not very useful.
Hailstorm (rank 5), 50% of full damage on 3 random hexes on/around target. Not very useful.
Dane Axe
Strength. High damage. Good against shields. Long reach. Two-handed.
Reckless Strike (rank 1), +25% damage, but no movement on next turn.
Pull (rank 3), hooks and pulls an enemy into melee range.
Swipe (rank 5), wide area slicing damage. Will not damage shields.
Knife
Finesse.
Deathblow (rank 1), double damage against disabled (stunned etc) enemies.
Flurry (rank 3), attacks 1 or 2 targets causing bleeding. Not very useful as you don't have time for enemies to bleed out.
Slice (rank 5), free attack at half damage. Two uses per battle.
Shield
Endurance. (+1% per END). Improved survivability, especially against archers.
Brace (rank 1), restores shield. Once per combat.
Defend (rank 3), prevents shield damage but spends the turn.
Shield Bash (rank 5), knock down an enemy (requires an empty hex behind), disabling them.
Sling
Perception. Essentially not a very useful weapon, compared to the bow.
Puffball (rank 1), gives full coverage against ranged attacks. Not very useful.
Scattershot (rank 3), gives debuffs. Not very useful.
Grenade (rank 5), causes an area to be Flammable. Damage over time. Not very useful.
Spear
Finesse. High damage via crits. Long reach. Two-handed.
Extend (rank 1), 3 hex range at 75% of full damage.
Smack (rank 3), concussing the enemy at 50% of full damage.
Distract (rank 5), free ability, neutralises the Attack of Opportunity for an enemy 2 hexes away.
Sword
Strength. Focuses on damage over utility.
Ready (rank 1), an attack against any enemy that enters melee range.
The Heavy Swing (rank 3) will ignore any damage reduction.
Execute (rank 5) will dismember the enemy on the attack in the next turn.
Unarmed
While giving good early damage, long term, unarmed will not be as useful. Note that Unarmed can be used along with a shield, as long as one hand is free.
Grapple (rank 1) – Let you immobilize an enemy until the next turn when flanking them. Use with Deathblow (Knife) for great effect.
Heavy Punch (rank 3) deals +50% damage but will not allow you to move in the same turn.
Headbutt (rank 5) – Stuns an enemy, leaving them open for attacks. Can not be used against enemies with helmets (obviously).
Offensive Skills
Anticipate Opening
Next attack is a guaranteed critical hit (spends attack for that turn). Good for use with a spear or knife, but a bit expensive.
Charge
Adds +5 Damage for every hex you move before a melee attack on an enemy. Use along with the passive skills Nimble and Strider for added effect.
Cripple
25% of full damage but removes movement on the next turn. For archers.
Dual Wielding
Hook and Slash (rank 1), damages shields and guarantees a hit on the opponent.
Parry (rank 3), free counter attack until next turn.
One-Two (rank 5), full damage two times on one or two targets.

Feint
Removes Attack of Opportunity. Requires free hex on the other side of the opponent. Takes all movement for that turn so not a great value.

Interrupt (archers, melee)
Overwatch and attack when there is a 75% change of hit, or the enemy is within 6 hexes.

Rebuke
Kicks the enemy 1 hex away. Essentially only useful if you want to run away from them.

Stun
Leaving an enemy open to attacks until the next turn. Only 2 uses per combat.

Throwing

Throw Rock (rank lies Harred which opens the enemy up for Backstabs.
Toss (rank 3), lets you toss another character (friendly or enemy) 1 hex away.
Throw Axe (rank 5), similar to Throw Rock, but causes more damage.
Support Skills
These are for one or max two characters in your party.
Benediction (not for Norse characters).
TODO
Galder
Tyr's favour (rank 1), gives damage resistance +25 to all norse allies.
Balder's favour (rank 2), gives physical resistance 100% to all norse allies.
Thor's favour (rank 3), gives +20% melee damage to all norse allies.
Odin's favour (rank 4), gives mental resistance 100% to all norse allies. Good to protect archers against demoralisation.
Loki's favour (rank 5), gives critical chance +10 to all norse allies. Not that useful.
Healing
Restore (rank 1), restores hit points.
Cure (rank 3), removes debuffs.
Revive (rank 5), heals and brings back an ally to consciousness.
Leadership
Manoeuvring (rank 1), gives allies +1 hex movement this turn, and +5 to resistances. Use on your archers.
Inspire (rank 3), gives another attack to the targeted character. Use on your damage dealers.
Ruse (rank 5), makes enemies within 2 hex flee, unless engaged in melee.
Protect
Raises damage reduction of adjacent allies. A very defensive skill for your front line melee fighters.
Snaring
Disables an enemy that moves into melee range for 1 turn.
Spot Traps
Spot traps (rank 1), reveal traps in the area.
Disarm (rank 3), disarms the trap.
Tactical Move
Allows moving through traps or Attack of Opportunity unharmed, for half the movement range.
Taunt
Forces the targeted enemy to run towards the character. Takes them out of cover and disrupts enemy ranks. Especially useful against enemy archers.
Witchcraft
Demoralise (rank 1), adds a debuff of Max Accuracy -50 to all enemies. Great at reducing the threat of archers. Use early and often.
Poison (rank 2), applies poison to the targeted ally's hits. Not useful.
Dust (rank 3), applies Finesse -2 and Perception -2 on anyone in 3 hexes in front of the character. Not very useful.
Talon (rank 4), 50% change to inflict Panicked (Erratic behaviour), Frightened (Perception -1, Sense -1) or Terrified (Perception -3, Sense -2). Unreliable, use Stun instead.
Suggestion (rank 5), converts enemy to your side for 1 turn. Potent, but requires you to be point blank to the enemy. One use per combat. Effect not guaranteed.
Utility Skills
Firstly, focus on combat skills. Then support and utility.
Armorsmithing (Smith)
Lets you create armour. Use along with Crafting and Repair on a dedicated Smith character.
Artisan
Lets you add a Special Property on items.
Constitution
Halves the deterioration risk for infection.
Cooking
Gives a chance of bonuses during camping. Use along with Preserve on the same character.
Crafting (Smith)
Gives the ability to create weapons. Use along with Armorsmithing and Repair on your Smith.
Diplomacy
Adds special dialogue options. For the Trader path (i.e. not Raider).
Guarding
Increases security for 1 shift. You need two guards for the two shifts per night.
Heavy sleeping
Reduces sleeping to 1 shift. Use it with your hunter(s).
Hunting
Increases the chance of finding meat. Combine with Heavy Sleeping for better output.
Preserving
Converts meat into rations. Use along with Cooking on the same character.
Repairing (Smith)
Less resources for repairing and more resources when destroying items.
Scouting
Grants a chance to discover resources on the map.
Tinker
Adds ability to create traps and consumables.
Passive Skills
Focus on this after the utility skills.
Adrenaline Junkie
+30% melee damage when below 20% of full health. You rarely want to be this low in health, so this is not a recommended skill, unless you want to live on the edge.
Avenger
+10% damage on an enemy that has downed an ally. You don't want your allies to go down, which makes this a less useful skill.
Backstabber
+20% damage on Harred enemies. This is great in combination with throwing stones.
Blood Thirsty
+10% damage for 1 turn after each kill. Not enough to be worth it.
Dodge
-50% of enemy crit. chance.
Evade
+5% ranged damage reduction. Good for any glass canon character.
Fencer
Reduces flanking multiplier from enemies by 15%. You should really avoid being flanked, which makes this less useful.
Fortune Favoured
+3% Critical Chance. Not enough to be useful.
Good Patient
+20% health on Restore/Revive. Cheap and increases survivability. A good skill!
Hardened
+10 hitpoints. A bit too expensive to be worth it.
Keen Eye (archer, melee)
+50% armour piercing damage. Requires 6 Perception but is great for Melee characters if they have a weapon with good armour piercing damage.
Lone Wolf
+10% damage when 8 or more hexes from nearest ally. That puts you in a bad position and should be avoided. The tradeoff is therefore questionable.
Low Profile (archer, support)
-50% chance of being targeted by the enemy.
Night Owl (archer)
+25% Mental Resistance at night.
Night Vision (archer)
Removes penalty to accuracy at night.
Nimble
Removes movement penalty by 1 (min 0) when wearing armour. A bit expensive, but good for the later parts of the game.
Opportunist (melee)
Makes Attacks of Opportunity apply the Stunned debuff. Enemies will avoid Attacks of Opportunities, so the usefulness is questionable.
Point Blank (archer)
Gives ranged attacks 100% Critical chance on target within melee range. Especially useful on Stunned enemies.
Powerful Kick
Adds Knocked Down to the skill Rebuke. Not great as it requires Rebuke, which makes it expensive.
Quick Feet (dual-wielders)
Requires a Finesse of 4. Lets you move around an enemy without triggering Attack of Opportunity, as long as you don't disengage. Useful for flanking.
Relentless
Grants 5% to get one extra action when using normal attacks. You will not use normal attacks when you have something better available, so usefulness is not great.
Sexist
Grants +10% damage towards the opposite sex. Mainly useful for female characters, as most opponents will be male. Not great, but ok for the cost.
Sharpshooter (archer)
Halves damage penalty for the Aimed Shot. Usually not needed.
Sneak Attack
+10% Flanking damage multiplier. Nice to have in the late game, but requires flanking, which makes it less useful than for example Sexist.
Steady Hands (archer)
Gives 100% hit chance for Interrupt. Not bad, but the hit chance for Interrupt should already be good, so this is probably not needed.
Stone Fists
+10 Armour Piercing damage to Unarmed attacks. Unarmed attacks are not very good except for the very early parts of the game, which makes this less useful.
Strider (melee)
Gives +1 movement in combat. Nice to have in later parts of the game.
Thick Skin
+10% physical resistance. Good but expensive. Save for the late game.
Walk Your Shots (archer)
Reduces hit chance penalty for ranged attacks from 6% to 5% per hex.
Pre-Builds (Spoilers)
These are characters you will run across as you play the game. Therefore, be aware of potential spoilers in this section.
Ketill
Good for Bow, Healing and Leadership. A peaceful diplomat.
Strength: 3
Endurance: 4
Finesse: 6
Perception 10
Sense: 6
Nefja
Good for Spears, Knives and the Shield. Galder, Leadership and Witchcraft. An honourable warmonger.
Strength: 3
Endurance: 7
Finesse: 10
Perception: 4
Sense: 5
Asleifr
Shield and Sword. Spread too thin to be specialised in anything. A stuck up warmonger.
Strength: 8
Endurance: 6
Finesse: 6
Perception: 6
Sense: 3
Gunnarr
Dane axe. Galder and Leadership are optional. A looting warmonger.
Strength: 10
Endurance: 8
Finesse: 6
Perception: 1
Sense: 4
Röskva
Healing, Witchcraft, Shield, Sling, Knife. A cunning, looting chieftain.
Strength: 1
Endurance: 4
Finesse: 7
Perception: 7
Sense: 10
Eudis
Axe, Shield, Leadership, Healing, Galder. A peaceful diplomat.
Strength: 6
Endurance: 10
Finesse: 1
Perception: 5
Sense: 7
Morcant
Healer, Benediction. Shield, Sling, Knife, Leadership. A peaceful diplomat.
Strength: 2
Endurance: 5
Finesse: 6
Perception: 7
Sense: 9
Aife
Spear, Bow. A peaceful member of the Picts.
Strength: 3
Endurance: 5
Finesse: 8
Perception: 10
Sense: 3
Party Structure
As with other RPGs you need a party where each member contributes with a unique set of skills.
You will want every skill used in camping (Healing, Witchcraft, Guarding, Hunting, Preserving) maxed out on at least one character.
It is recommended to have a dedicated craftsman with Armorsmithing, Artisan, Crafting, and Repairing skills. Potentially also Tinkering.
Scouting and Cooking will also be nice to have.
Recommended setup (including the main character) is:
2 Vikingr/Berserkrs, to take damage and seal choke points.
1 Völva/Support, to heal and buff allies and debuff enemies.
2 Archers, to kill enemies at a distance.
1 Optional Nidingr or similar.
General Tips and Tricks
Pressing Alt will toggle the highlighting of clickable items.
During camping, convert herbs to medicine to heal your injuries.
Water skins will help protect you against flaming arrows.
Use items. You can tinker with new ones.
That's everything we are sharing today for this Expeditions: Viking guide. This guide was originally created and written by Hannasoderstrom84. In case we fail to update this guide, you can find the latest update by following this link.
If you believe that any of the content on this site violates your rights, including your intellectual property rights, please contact us immediately using our contact form.