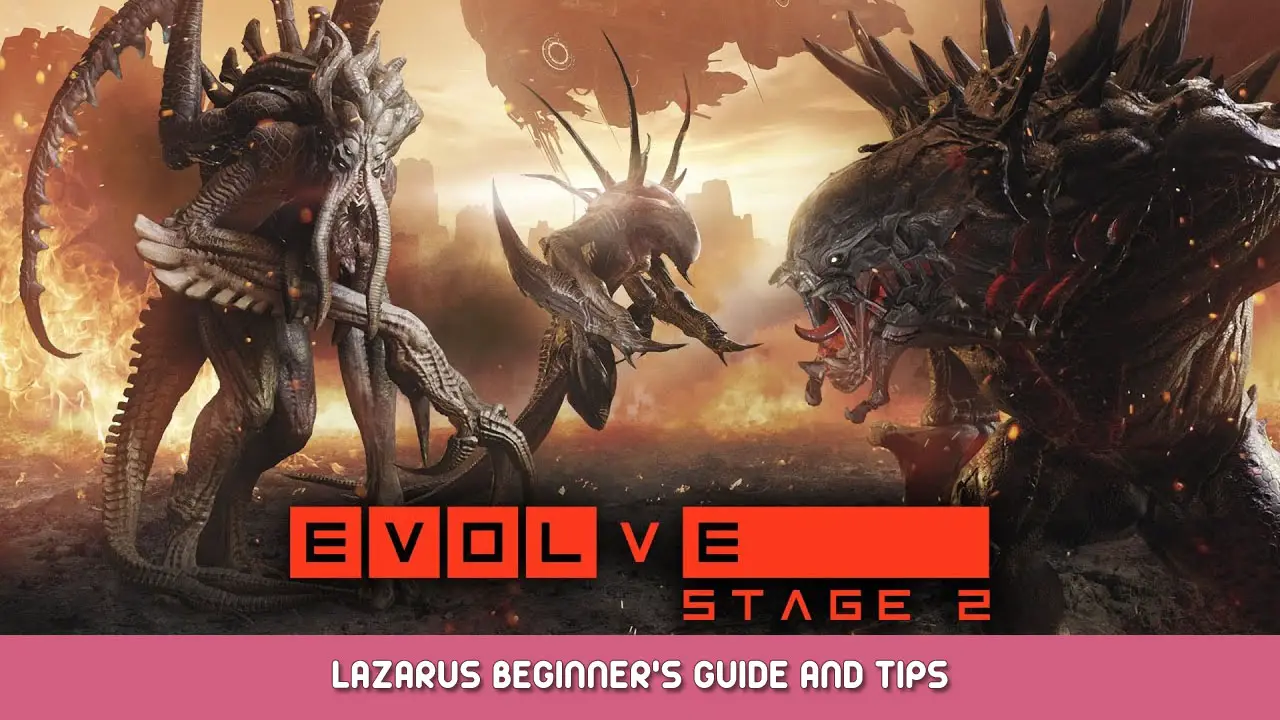 This guide is meant to be equip a player with all information necessary for not just playing, but undersanding Lazarus. Made in collaboration with RadTheLad
Introduction to Lazarus
Let's start with the basics, Lazarus' weapons and gear.
Scilenced Sniper Rifle

The Sniper Rifle is what you'll be holding for 95% of the game. It has a low damage, moderate Rate of Fire, and a quick reload speed, making it a reliable and fairly medium damage wepon as far as Medics are concerned. Hitting a shot on the monster or any wildlife places a Weak Point that increases the damage of any bullet hitting it by 15%, i.e a 1.15 times multiplier. These Weak points stay for 10 seconds and benefit your entire team.
The DPS of the rifle, factoring in reloading time, is 25 * 10 / 3,15 = 79.4, assuming you don't hit any weak points. If you do, the DPS is 79.4 * 1.15 = 91. You'd rather focus on placing more weak points for your team to hit rather than shooting them yourself, at least until the monster is as covered as possible.
Damage
Rate of Fire
Rounds
Reload
Lazarus Device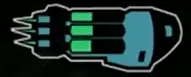 The Lazarus Device, aka the Revivifyer, can revive incapacitated Hunters in 1 seconds without them recieving a Health Penalty like they normally would, and can also revive a Hunter who is fully dead within 30 seconds (45 if it's Bucket) after death, but then they still recieve the strike as normal. If 30 seconds passes the corpse has "decayed" past the point where Lazarus can revive it. The Monster can also eat the dead body to deny the revive. The default recharge time is 25 seconds, and is affected by Reloader Perks. This piece of gear is what makes Lazarus what he is. We'll get into how to utilise this later in the guide, since it is absolutely essential to playing him effectively.
Personal Cloak

The personal cloak makes Lazarus invisible for 12 seconds, gives 40 Health Regen per seconds, and increases his movespeed by 25%. The Recharge time is 25 Seconds, and is affected by Reloader. The cloak is used to evade the monster when you're being targeted. When it's active, you're invisible and cannot be smelled, but this invisibility is broken for one second when shooting, using the Lazarus Device, or taking damage.
The invisibility doesn't stop Lazarus from being aflame or webbed, so the fire will still be visible, which obviusly counters the purpose of the Cloak. More things to keep in mind is that while cloaked, jetpack trails and footprints are still visible, meaning an attentive monster can keep track of you. Also remember that if you are being shielded or otherwise targeted with a beam, that beam will reveal your location, making Hank and Sunny undesireable supports. Even worse, Tech Sergant Hank's Charged Shield will show even if you're cloaked, meaning the cloak is completely useless, as the monster can still track you perfectly while the shield is up.
Heal Burst

Lazarus's Heal Burst heals others for 500 and himself for 350, and it has a 12 second recharge timer. This makes it the strongest Heal Burst for healing your teammates. Monsters often underestimate Lazarus' healing, but using the Heal Burst off-cooldown will keep most hunters alive for a while. In the end, his healing is still weak, but not as weak as many would estimate.
Perks
For perks, there are a few schools of thought, and by extention, a few builds with variable viability. First up we need to talk about Lazarus' weaknesses, at least the ones that can be alleviated by perks. Lazarus lacks healing for his teammates, and he pulls a lot of aggro so he needs survivability when targeted. What perks help with these weaknesses? Jetpack perks obviously help with Survivability, as does Reload, and Class Cool-Down gives him more healing. So lets talk about all of those individually, then summarise with some builds.
Rocket Perks



The generally brilliant but inspecialised perk line will often work well on Lazarus. They help you with you own selfish desire to stay alive and they let you roach and tinkerbell fairly effectively. Having all Rocket perks increase the total flight height to 39 from base 23, and reduces the recharge time to 10.4 from base 14.3. This also means that a dodge recharge is 2.6 seconds rather than 3.6, which is obviously very helpful in a game like Evolve where one second often is the difference between going down and surviving.
Thrust Increase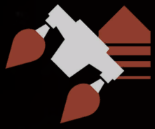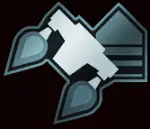 Thrust Increase is pretty much the opposite side of the Jetpack Perk Coin compared to Rocket. Instead of giving generally usefull stats, they go all in on the Dodge. Picking all 3 increases your dodge distance from 14 meters to 17. This isn't a massive change, but it does make Dodge Thrust one of the best perks for traversing the map and chasing the monster. However, this isn't something Lazarus needs, so it's a moot point. It's not worth taking all of them, but taking just one as a filler might be worth it.
Flight Efficiency


Flight Efficiency is a strange case. Just the two of them together increase your flight distance to 34 meters, which isn't that good. Rocket perks are better and give much more value in general. But if you combine the two Fuel Perks with Rocket King, you suddenly get the single best perk build for Flight Distance in the game at 49 meters. This creates the infamous "Tinkerbell" build. But while this has potential, it's a huge sink of perks, and you pretty much only get Flight Distance, so it falls off in utility if you are inexperienced or just bad at kiting.
Reloader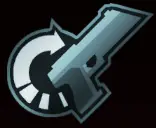 Now we are getting into the more META options for Lazarus. Taking both Reloader perks reduces the cooldown on the Glove and Cloak to 20.25 seconds, and I guess reloads the Sniper faster, but that isn't why you pick it. The idea here is that if multiple people get downed simultaneously or in a short span of time, you'll be able to revive both of them without your glove cooldown messing it up. But from my experince, and we'll get into this later, the monster rarely goes for multiple downs simultaneously when facing a Lazarus, instead preferring to finish off the hunters one at a time to make sure that Strike sticks.
Obviously these situations are going to come up every now and then despite that. Imagine your Trapper and Assault go down almost at the same time, and the monster runs away after damaging their corpses a bit. You only have enough time to revive one of them, the other will bleed out if you wait for your glove to recharge. In this situation, the Reload speed perks' 5 second decrease might matter, but more often they won't. It's just too long still. I think Reload Perks are a bit of a noob trap, seeming very useful at first but the scenario imagined just doesn't really happen.
Class Cooldown


This here is the META. Lazarus severly lacks healing, both for his team and himself. With these perks the cooldown is reduced to 8.6 seconds compared to base 12. This means that instead of 5 Heal Bursts per minute, you can now manage barely 7. This is a huge increase in average healing, and makes both Lazarus and his team much more durable. These perks help Lazarus with his own survivability as well, and they require less skill with the jetpack to utilise. Overall, these are the best perks for him.
Perk Builds
So let's recap. There are two main choices for Lazarus, Class Cooldown or Reloader, and then you have a bunch of mediocre perks which can be used as filler. Here are the builds I would suggest.
Rocket-CC



This is what I run most of the time. The Bronze Tier Rocket perk helps a bit with making your jetpack more potent, and the Class Cooldown benefits your entire team. A very balanced build that will serve you well in most situations. If you have trouble dodging big abilities, you can switch out Rocket Man for Afterburners.
Rocket-Reload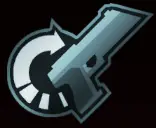 This is a more situational build that I would only run if my team is very defensive already but lacks damage. The extra reload speed is mostly useful for Cloak- and Sniper uptime. Although Sniper uptime doesn't really matter for the weak points, it is useful for the extra damage you'll deal. Lazarus deals a lot of damage for a Medic, and this helps boost that DPS to somewhat useful levels. Like before, Rocket Man can be switched out for Afterburners.
Tinkerbell



This is an incredibly specialized perk build I would only recomend to highly skilled players on a coordinated team who knows they will be instantly targeted by the monster. This is the single best build for Roaching and kiting the monster, but it requires immense skill to evade a monster focusing you for the entire dome, even with this build, so for most players I cannot in good faith recommend this build.
Strategy – Gear
This part covers the mental aspect of playing Lazarus. What should you be thinking about and when. How do you utilise your weapons and gear to full effect? The Gauntlet will be discussed last because it is easily the most intricate part of Lazarus' game plan.
Sniper Strategy
This part of Lazarus' kit is the most simple to learn and utilise, since you will be spending a lot of time with it. The Scilenced Sniper Rifle is simple. Shoot the monster, cover them in weak spots, then annoy the monster for as much as possible while continously reapplying the weak points. The Rifle being scilenced is pretty useful when you are standing outside of the monster's smelling range, since they can't find your direction that way, but in general that part of the Sniper is fairly redundant, since the monster will always be somewhat aware of where the hunters are. And while the Rifle has a scope, it's not something that really impacts much either. Use it if the monster is further away to land more shots. Don't if it's close. Simple as.
Cloak Strategy
The Cloak is easily the most underwhelming part of Lazarus' kit. As I explained in the previous section, the Cloak has a lot of weaknesses bringing it down and making it a mild annoyance at best against experienced monsters. The point of the Cloak is to force the monster to stop targeting you for a while, but thanks to all the things that reveal your location despite the Cloak, it's hard to argue it's usefulness. Walking and flying reveal you in different ways, being lit on fire makes the cloak useless, having a shield invalidates it, and taking damage from any random AOE attack will reveal you as well.
The Cloak is best used the moment the monster turns its attention towards you, before it can close the gap and start to put the pressure on. That way you can stealthily reposition before the monster has a chance to find you. Popping the Cloak while you are already being targeted is useless, since the monster will have more than enough time to keep track of you, but if you use it before then, the monster will have a much harder time finding you, and you'll have 12 seconds of relative safety that you can spend repositioning in another favorable spot.
Heal Burst
The Heal Burst is your only tool for healing your teammates. It goes without saying that trigger discipline is important, so don't waste the Burst on just one teammate who's only lost 200 Health. Save it until two people can get full value out of it, or three can get partial value. Once that Burst is used you have 12 seconds of no healing, which is a long time, so make the most out of each one. Remember that 500 Health is nothing to scoff at. It's almost a third of a hunters maximum HP.
Strategy – The Glove
Lazarus Device
This is where all your brainpower will be spent. At all times you need to analyse the situation and prepare for the inevitable, someone going down. You need to have a plan for every situation a teammate can go down in. This desicionmaking ability comes from experience and insight, but I'll go over some of the most important points to consider and account for before attempting a revive.
Monsters
Goliath
You need to respect the Goliath's Flame Breath, since it will instantly make your cloak useless, and all his abilities have huge AOE, so he can just toss them at the downed hunter and there won't be much you can do. To combat this, keep the ability sequence in mind. The Goliath is probably using them off-cooldown, which means that they will come back in roughly the same order every time. Anticipate the Rock Throw, and hope he throws it elsewere. In that moment you can revive the hunter, since the animation for the Rock Throw usually takes as long or longer than your revive animation (1 second).
Meteor Goliath
This guy is a walking middle-finger to Lazarus, since all his abilities ignite you, which reveals you, and he has even bigger AOE than OG Goliath. Some Moliath's don't level Rock Throw, which makes it harder to find a window of oppotunity with him. The idea will be the same, but with Leap Smash, and it will be much harder. Again you need to anticipate it and hope he leaps far away from the body. That might give you enough time, but if he has his Flame Breath ready, he will most likely use it towards the body immediately to make sure you can't pick up your teammate.
Kraken
The problem with Kraken is that he can, unlike all other monsters, camp bodies remotely. His long range abilities allow him to stay far away and still keep hunters off downed teammates, not to mention his projectile basic attack which can permanently deny the revive unless they are blocked. Fortunately, a Kraken can be very exploitable for revives, depending on their playstyle. If the Kraken uses Aftershock, that's a free revive. The Banshee Mines can be destroyed by one of your alive teammates to give you enough time to revive. If you are feeling especially ballsy, the cast time for Lightning Strike is 1.65 seconds, so if you start the revive within 0.65 seconds of the Kraken casting it, he has no way of denying you the revive. To be fair, you and your teammate are almost guarranteed to be struck by the strike after reviving, but since it deals 653 damage, you can patch most of it up with a Heal Burst.
Elder Kraken
Kelder is very similar to Kraken in that his cast times are long and can be exploited if properly anticipated. Kelder's Lightning Strike is much faster, but on the other hand it's stationary, so treat it like a Goliath Rock Throw. If it's used in another direction, take the opportunity. The Chain Lightning is very similar to Aftershock, but Kelder players actually use Chain Lightning, so the chance to exploit it will come much more often. You also need to be very mindful of the Death Spiral, since it is an instant "Deny Revives For 4 Seconds" button. The cooldown is 8 seconds, so after it has expired, you have 4 seconds where the body is less denied.
Wraith
Wraith has no ranged abilities, so that means she has to stay very close to the body to actually guard it. However, she has an ability that only two other monsters have, which is that she can move downed bodies around to less favourable positions. She can also occupy you teammates with her Phantom while she slices away at the body with her Supernova. With Wraith, wait for her to overcommit to another hunter, like using Abduct and not retreating back to the body. Wraith is one of the hardest monster to sneak a revive from, since she has basically no downtime or cast time, and is incredibly mobile in the dome.
Behemoth
If the Behemoth is competent and is focused on guarding a body, it is impossible to revive it. Behemoth can move the body wherever he wants, and he can cut LOS with his wall, giving him multiple seconds to just pound on the body without worry. Not to mention, Lava Bomb and Fissure have huge AOE, which makes it hard to even approach the body. The best you can hope for is that your Assault chases the Behemoth away and that his Tounge Grab is on cooldown. Then you might have time. But if a Behemoth is commited to killing that body, you aren't getting anywhere near it, not to mention he can prevent your team from punishing him with his wall. Behemoth is the single most difficult monster to revive from if he has commited to the camp.
Glacial Behemoth
Glacial Behemoth is similar to OG Behemoth in that he has crazy AOE. Main difference is that Bobscicle's AOE stays around a lot longer, and is much more passive, meaning he can toss an ability over there and do something else for 5-6 seconds before tossing another one. During that entire time you cannot pick that hunter up. But Bobscicle has long cooldowns, so the moment he commits and ability somewhere other than the body, thats a few seconds before he has another ability ready. If you are prepared when that time comes, and your teammates pull his attention for just a moment, you can get that revive at somewhat low risk.
Gorgon
Gorgon's Acid, just like Fire Breath, reveals you while cloaked. This means you have to respect that ability just like you would respect a Flame Breath, and play around it's cooldown. Some Gorgons like to place the Spider Trap next to the body, which is a difficult thing to work around by yourself. To attack and destroy it, you need to reveal yourself prematurely, which isn't ideal. But fortunately, the Mimic can be a great time to get your teammate up. Due to the huge explosion the Mimic gives, most Gorgons will try to hit as many people as possible with it. This means she will target the two hunters closest together, which should never be you. This gives you enough time to get the body up while the Gorgon tunnelvisions the explosion. Many Gorgons however don't level this ability at all, so this isn't always relevant.
Teammates
There isn't much to consider regarding which teammate is down. What's more important is which teammates are still up, and how you can use them to their fullest and revive the body. There are only three possibilities lo let's go over them.
Assault and Support
If these two are alive, that's best case scenario. Assault can punish the monster for camping and the support can either help the Assault do damage or keep the body alive for longer. Depending on the support, it can sometimes be very dangerous for the monster to stay, especially with Bucket and both Hanks. With Tech Hank in particular, you can reliably force the monster away while still being able to approach the body yourself. All supports with Area Denial work well for pushing the monster away to give you time.
Assault and Trapper
This one is a bit tricky. Depending on the trapper you will either have Damage and CC or Damage and more Damage + slows. Slows and CC are kind of counterproductive, since they both make the monster stay in place, which is the opposite of what you want. In most circumstances I'd prefer an Abe or Crow rather than any of the Hook Trappers. This comination relies more on your teammates hitting their shots than Assault and Support, since the Support's Area Denial is more automatic.
Support and Trapper
This one is worst case. No Assault means you have much less damage to punish the monster with, and instead you have a bad assault(the Trapper) and a situational Support that might be useless without the Assault (Cabot and Kala). If you have Bucket or a Hank, you will still be in a fairly good position for punishing, but the Assault going down first is very bad for Lazarus. Don't tell the Wraith players.
Lazarus and the Team – Part 1
This is a special part that explains how your teammates need to play around your pick, because picking Lazarus will change the entire game for the monster, and so the hunters will need to accomodate. So I'll go over each class and how they need to change their mindset when you pick Lazarus.
Assault
The Assault will have one job with two names. Punish the monster for camping, and keep and area safe for you. Both of these are different kinds of punishing, but it is significantly easier to punish a camp than punishing a focus, so Assaults with Area Denial like Markov and Hyde will have an easier time with the second. When the dome is dropped, Lazarus likes to stay out of it for a few seconds untill you need his healing. This time must be spent on setup for Assaults with preemptive Area Denial to make the dome as safe as possible for Laz.
But most Assaults don't have Markov Mines, so what should they do? Avoid dying at all costs. When Lazarus is in the game, the monster will have to camp a body much harder than usual to ensure the strike, and if the Assault doesn't punish that, Laz's core strength goes to waste. However, if the Assault
can'tpunish the camp because he went down and is being camped, then the monster will get that strike for a much smaller health investment. Fortunately, most monsters don't realise this, and will instead target the Lazarus to get the strikes on him. This is the time when Assaults need to do everything they can to punish the monster for focusing him. Torvald Mortars, Markov Mines, these are the things that will force a monster off of the Laz.
One final thing Assaults need to keep in mind is to not use their biggest abilities until the monster has commited to the camp. This mostly applies to Parnell and Lennox, who should save their Super Soldier and Thunderstrike until the monster is standing still and they can get the most out of the big abilities.
Support
Supports either have it hard or their gameplan aligns perfectly with Lazarus. Both Hanks and Sunny need to be very aware of the fact that Lazarus doesn't want to be beamed while his cloak is up, and this drains on brainpower for them and goes against their muscle-memory. With OG Hank this problem is easily prevented by communicating properly, but the entire point of Tech Hank is that he wants everyone to have shields all the time, and Lazarus doesn't want that. This is something Lazarus needs to play around as well. If you let Tank give you a shield before the dome, then you need to hold off on using the cloak untill that shield is broken. By the monster.. Who is focusing you… Yeah those two don't work well together.
But the offensive Supports in Bucket, both Cabots and Kala have a very aligned playstyle to you, and that is exploiting stationary monsters for a huge punish. They make the most out of the times a monster commits to camping, so they usually work very well with Lazarus and especially with Burst damage Assaults.
Trapper
Trappers need to not pick Maggie and all will be well. But jokes aside, the Trappers gameplan align fairly well with Lazarus. Keep the monster off the medic, and switch to their weapon every now and then for damage. Lazarus works well with both Hard CC and Stasis.
There is also very specific strategy that Trappers can utilise, and that is
killing themselvesto heroically throw themselves into danger for the good of the team. If a Trapper goes down, the team is left with their best tools for punishing a camp (Assault and Support). So a tactic that can be used is the following:
The Dome is about to drop and the monster has ran out of armor.
The Trapper lets himself get killed on purpose.
The monster thinks "I should stay just a bit longer. He's already down, it wont take long to finish him off"
Everyone piles on the monster for the huge punish.
What comes of this strategy? Either the monster commits to the camp and gets massively punished, getting the strike and getting out with a few bars of health lost. The strike is on the trapper however, arguably the least important class in the dome. And it also makes it easier to excecute this strategy again.
The other scenario is that the monster doesn't take the bait and just leaves. Then you can pick your Trapper back up and go on chasing like nothing happened. This strategy is obviously not as useful in the later stages of the game when the monster is no longer concerned with strikes and just wants to kill everyone. Don't sacrifice the Trapper without a plan.
Lazarus and the Team – Part 2
Now we've arrived at the part were I describe synergies and anti synergies with other Hunters. Obviously some team comps will work better with Laz, and some have a very counterproductive goal to him. So let's take it one class and character at a time, then discuss a few team compositions.
Assault
Lazarus has a unique relationship to his Assault. While most medics are focused on keeping the team alive long enough for the Assault to kill the monster, Lazarus forces the monster to more or less stand still for a long time, giving the Assault easy target practise. This also means that the Assault going down makes it much easier for the monster to camp, since they can't be punished as much for it. This means that Burst Damage Assaults or Assaults that want the monster as still as possible generally combine well with Lazarus. Something else Lazarus needs from his Assault is reliable Area Denial, since he is usually the one to be focused and needs that safety.
Markov
Markov's mines provide an area you can lead the monster into if you are being focused, but they don't actually keep you safe. Unfortunately his main weapon doesn't benefit from your weak points, so that is a bit of a blow. He doesn't have the burst for punishing a camp effectively.
Blitz Markov
Blitz Markov does the same thing as regular Markov, but slower. His mines take longer to build up their damage to threatening levels, so if you are being focused it will take longer for the mines to be strong enough for you to escape to them. But to be fair, few things will punish the monster for chasing you like 3 golden mines. Due to the fact that Barkov benefits more from stationary monsters, he has greater punishing potential for a camping monster, which makes him marginally better than OG Markov.
Hyde
Hyde's Area Denial might not be as threatening as Markov's, but he makes up for it in damage. Hyde's biggest limiting factor is his range. So if the monster is standing in the same place for the entire duration of his clip, that's massive damage. His punish is very high, and he is capable off chasing the monster away from either you or the downed body, so he is a very good Assault to have. The fact that the weak points don't work with the Flamethrower isn't enough to matter.
Parnell
A wise man once said that Parnell has no gimmick, just damage. Parnell is an excellent punisher, but he offers nothing for protection. So once someone goes down and the monster commits to the camp, Parnell will eat them for breakfast. But if the monster is targeting you, having a Parnell on your team will certainly feel like having no Assault at all.
Lennox
Lennox doesn't really synergise that well with Lazarus. Lennox relies on her Plasma Lance to deal damage, but Lazarus doesn't provide anything that makes them easier to land. In fact, a monster standing still and guarding a body is actually more focused on keeping Lennox's stacks down. And just like Markov, the Plasma Lance doesn't benefit from your weak points.
Torvald
A monster standing still is every Torvald players wet dream. His mortars deal big damage in exchange for being hard to land. So if the monster is camping a body then that damage won't be as hard to land. And although he has no true Area Denial, he can very effectively punish the monster for focusing you with his mortars. All of this combined makes him a great pick with Lazarus.
Renegade Abe
Depending on the situation, Rabe either has good or bad synergy with Lazarus. On the chase he's great, because he can punish the monster the best over a long time, which means the monster is more likely to run away even if they get a down when the dome isn't up. In the dome however he has no burst damage which means he is not as good at punishing the monster for camping. And although he doesn't have any Area Denial, he is the only Assault that can reduce the monsters damage, which counts for a lot for the Medic with the worst healing.
Support
Lazarus has more inherent survivability than many other medics, so he relies less on his Support to protect him. And because of the fact that any shield will reveal you despite your cloak, all shield supports can be detrimental to him. But on the other hand, Lazarus creates perfect opportunities for most Supports to take advantage of their situational but powerful abilities. It's a mixed bag.
Hank
Hank is difficult to determine. On one hand his Orbital Barrage is a perfect punish against a camping monster, but on the other hand, his Shield Projector reveals you while cloaked, so those two can't be used at the same time. If the Hank player is mindful of his Shield or communicates with you about when to use it, then this downside is negated, but in the end you still can't make use of both your tools at the same time.
Tech Sergeant Hank
Tank is the exact same as normal Hank, but doubled. His Shield Charger creates the exact same problem as the Shield Projector, but it's even worse because it's permanent. Lazarus entirely contradicts Tank's entire gameplan, and they have terrible synergy on that point. On the other hand, the Orbital Drill is even better at punishing a stationary monster than the Barrage. On average, I think the synergy is worse than with OG Hank.
Bucket
Bucket has the most potent Area Denial out of all the supports, and he is incredibly consistent. With his help you can set up a very safe area to retreat to. And while the monster is camping a body, he can set up the Turrets just outside the monsters melee range and make his camp hell. Not to mention that his Mechanized Recharge covers for your biggest weakness and makes it so you can heal the entire team to full almost instantly. He is the single best Support for Laz.
Cabot
The synergy Lazaarus has with Cabot is fairly incidental actually. Because Cabot helps the Assault take advantage of a stationary monster, he is good by association, even if no part of his kit directly synergises with Lazarus himself.
Lazarus and the Team – Part 3
Sunny
As if one beam from Hank wasn't enough, Sunny has two tethers that reveal your location to the monster. And the worst part is one of them is automatic. Sunny can control the booster, but if you get hit once while invisible, that Shield Drone will make it impossible to escape invisibly. Bad synergy.
Kala
While Kala's Armor Reducer is good at taking advantage of a camping monster, it can't be used in the Dome, which lowers its potential drastically. Her Teleporters might be the best way to make the monster switch target if you manage to escape outside the dome, but due to how difficult they are to make use of she doesn't really have that much going for her.
Battle Cabot
The resident Troll Pick actually synergises very well with Lazarus. His Concealment Field gives you an additional 8 seconds of invisibility to break the monsters focus, which is very much useful, and his higher than average DPS for the Support class means he can help a lot with punishing a camping monster.
Trapper
Lazarus relies on the Trapper for all the normal things Medics expect from them. Keeping the monster away. So the Trappers most important attribute is how effectively they can keep the monster from focusing you, and secondly is how well they punish a stationary monster.
Maggie
Maggie has Daisy. Daisy picks up hunters who are downed, denying your revive. Nothing else in Maggie's kit matters because of Daisy.
Wasteland Maggie
Now that Daisy is no longer a concern, we can actually look at the rest of Waggie's kit. Her deal is that she deals more damage than OG Maggie in exchange for less CC. This is a good trade in the eyes of Lazarus, since the old Harpoon Traps didn't really help him all that much anyways, and more damage for the punish is a good thing.
Griffin
Griffin's CC is probably the second best in the game, and it works wonders for keeping the monster off of you. His damage is pitiful, but those Harpoons are well worth it. Leave the damage to the Assault.
Electro Griffin
EGriff sacrifices CC for additional damage and a slow that rarely matters. This isn't a great trade from Laz's perspective, as it takes away from the best part of OG Griffin and replaces it with something that isn't very needed. The guitarr noises are great though.
Abe
Abe's Stasis Grenades makes it harder for the monster to chase you, no ♥♥♥♥. Something worth mentioning is that the uptime on these can be 100% if the Abe is proactive, whereas the hard CC hunters can only stop movement every now and then. His Shotgun also deals great damage for the punish. A very simple character that works well.
Crow
Crow deals damage and slows, just like Abe, but he feels a lot less consistent in both those areas. The uptime on the slow isn't as high, and the damage feels less reliable and isn't increased while punishing a camp. Overall there isn't much in Lazarus and Crow that works together any better than they would alone.
Jack
The CC heavy alternative to Abe, Jack has the single best way to stop monsters and he deals very consistent and respectable damage to boot. Less than Abe of course, but if you need more CC to stay alive, Jack is the Trapper for you.
Team Compositions
So, let's look at the character synergies and create a few Team Comps they should work well and analyse them. You might've noticed that Lazarus works well with Offensive Supports, and works less well with Defensive ones, which is ironic, since he needs a lot of protection.
Markov, Bucket, Jack
This is probably one of the safest team comps for a Lazarus you'll ever find. If the dome is littered with Mines and Turrets, the monster won't be able to chase you anywhere without massive punishment. And because of the fact that team comps mostly work around their Medic and Support, as long as Bucket is there, you can switch out the Assault and Trapper at any point for more damage, more Area Denial, or more CC.
Torvald, Battle Cabot, Abe
A very fast paced and high dps comp that can still keep you fairly safe with Babot's Orbital Concealment. Because Babot's Solar Blast is pretty much a smaller Orbital Barrage on a lower cooldown, it can be used to continuously preassue a camp rather than just chase it away for a few seconds, and is likely to overall deal more damage.
Renegade Abe, Sunny, Griffin
This is an unorthodox version of the Chase Comp that requires a lot of communication between you and the Sunny. Basically, Lazarus has a very specific use on Chase comps, because he can quickly bring someone back from the dead to keep the pressure up. Sometimes it's worth it to let the teammate die to get more damage, then bring them back with the strike, because it skips having to wait for the dropship, thus giving your team more uptime on the chase. However, in the dome the synergy is awful with Rabe and Sunny, so this strategy requires everyone to be on the same page.
Lazarus and the Monster
This part of the guide is arguably the most important for understanding Lazarus. Before we actually get to his matchups and stretegies for the monsters, you need to understand this axiom.
Lazarus' biggest strenght isn't that he can pick people up without StrikesThis is very important, because it is a incorrect analysis of his power, and will lead to people trying to use the Glove at every body, which will quickly get you killed. No, Lazarus' biggest strenght is that he can undo progress for the monster. The threat of the Glove is more powerful than the use of the Glove.
Think of it like this. WIth any other Medic, the monster knows that it will take a while to get a down. It will take a different amount of time depending on the Medic, and sometimes you focus the medic because it will be faster, sometimes not. But with Lazarus the game changes drastically. You know that you can kill anyone fairly quickly due to his subpar healing, but if you slip up, all that effort and rescources you spent getting that down will be gone out the window. This activates a massive Sunk Cost Fallacy in the monsters mind. If they get a down, they have to commit to killing that body to get the Strike, which can take a while depending on who went down and who's left on the team.
On the other hand, they can focus Lazarus himself, because every down on Laz is a guarranteed Strike. But then they are focusing the someone who has no power until a hunter goes down, and all that damage from the Assault, Support and Trapper is headed right for them. If the Lazarus is good with his jetpack and Cloak, he will take a long time to kill, and the Sunk Cost Fallacy will appear again. Just a bit more. He's almost dead. His Cloak just ran out, now I've got him. And during that tunnel vision, three other hunters with more damage is pumping you full of shots.
This is the power of Lazarus. To force the monster into spending more rescources for the same rewards or chase a ghost while being riddled with bullets.
But enough preamble, let's talk about big Monsters
Goliath
Matchup Strength: AverageGoliath can be very annoying to fight, but you have a few advantages. Biggest one is Goliath's big hitbox that can be covered head to toe in weak points. Another is that all his attacks (except Flame Breath) are very telegraphed or have long animations. But that Flame Breath is so difficult to play around due to its range and low commitment necessary for value, not to mention it reveals you. It's actually a free "Reveal Lazarus" button.
Meteor Goliath
Matchup Strength: PoorMeaty is the same as Goliath but worse because all abilities light people on fire (which reveals you), and you don't have the healing to keep up with all that DoT. Best thing to do is stay far the ♥♥♥♥ away and pray.
Kraken
Matchup Strength: GoodKraken is just very exploitable at the moment. Long cast times and long cooldowns in combination with underwhelming damage numbers make Kraken fairly weak, even despite the fact that he can camp bodies remotely.
Elder Kraken
Matchup Strength: PoorKelder is much like OG Kraken but he has faster cast times and more damage uptime thanks to Death Spiral. He already fights up close and personal with the hunters and make every dome a DPS race.
Wraith
Matchup Strength: GoodWraith is the most fragile monster in the game. She does not have the Armor and Health to afford playing Lazarus' game of camping and taking punishment. Her slim frame makes it harder to use your weak points, but that doesn't make the matchup much worse.
Behemoth
Matchup Strength: TerribleIf the Bob switches targets often and doesn't camp you will have a field day, but that doesn't really happen. Your weak points help cancel out his innate Damage Reduction, but it's not equivalent. Bob is probably your worst matchup since his gameplan more or less already involves some amount of camping with his Wall.
Glacial Behemoth
Matchup Strength: AverageWhile Bobcicle isn't as bad as Behemoth, he still has a bunch of tools to deny your revive. Your weak points help speed up stripping his stacks of. Quicker damage is always welcome with Glacial.
Gorgon
Matchup Strength: AverageYou don't have any good tools for destroying the Spider Trap which will often be thrown in your direction or put to guard the body. It is a very annoying part of her kit. Wait until she throws it somewhere else. The Mimic should never be an issue, either the Gorgon doesn't level it, and you should always be positioned too far away for the Mimic to be useful.
That's everything we are sharing today for this Evolve Stage 2 guide. This guide was originally created and written by RadioLurken. In case we fail to update this guide, you can find the latest update by following this link.
If you believe that any of the content on this site violates your rights, including your intellectual property rights, please contact us immediately using our contact form.