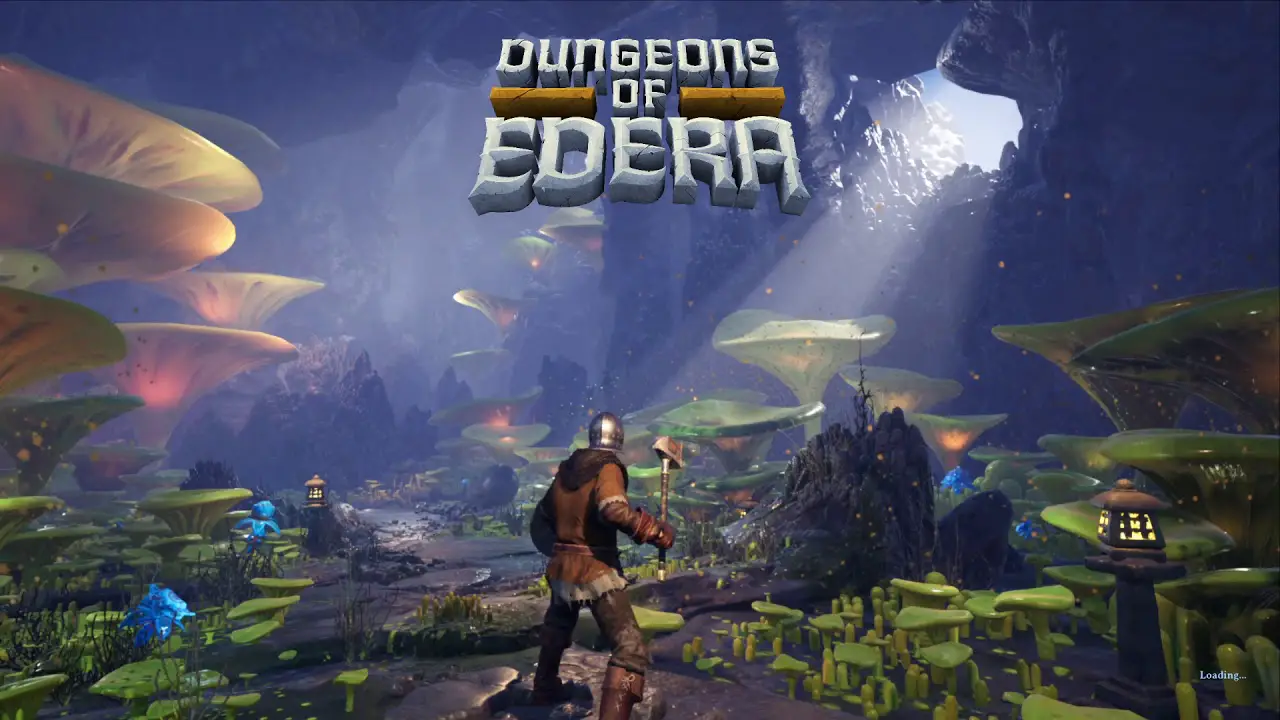 A guide by one of the highest-ranked boss killers in the world, covering the fundamentals and important information about boons and skills!
Dungeons of Edera Basics
Welcome to Dungeons of Edera, the game in which your family dies in the first scene and you spend the rest of the game plotting how to exact your revenge. As a result, the game's fundamentals are similar to those of any other hack-and-slash.
You start with some basic starter equipment that makes you far weaker than the first creatures you fight, and as you level up, the gear you get gets better and better based on its iLevel (or Item Level). Harder Difficulties result in higher item level gear, though it is not always better than what you already have because Modifiers are not weighted based on difficulty.
The best piece of advice I can give you for starting a new character with no equipment and no prior experience with games of this type is to find a bow as soon as possible. Any bow will suffice, you have an infinite supply of arrows as long as you manage their recharge properly, and being able to safely pull some of the game's more dangerous creatures one at a time is your best friend.
That being said Aggro is based on two things:
Distance from the target.
Line of Sight (What direction the enemy is looking).
You can use a Bow to shoot one creature while alerting the others to your location. The game then performs an "aggro check" to determine whether you are in close proximity to aggro and if you are in the line of sight. If you are in the vicinity of a mob, you will be aggroed (a few feet, if you are behind them and a significant distance if you are in front of them ). When you shoot too close, you can pull multiple creatures at once, which can be difficult to deal with.
From the beginning to the end of the game, Sword and Board (Shield) will be the most effective way to deal with monsters. Though your damage output will be lower, you will be more difficult to kill. Because you lose your items when you die (in any game mode other than "Easy"), keeping your items is critical.
To begin, your go-to strategy should be to pull your target with basic bow shots before switching to your sword and shield. If you right-click (Block by Default), you will be immune to damage from your front for as long as your endurance lasts, but your endurance will regenerate VERY slowly while blocking. Your default Shield Bash skill (default F key) will allow you to stop blocking for a short period of time, allowing you to regain some endurance, and it has a short Cooldown (all skills have a time that allows skills to "recharge").
Make use of your Melee weapon. Left-clicking causes your hero to swing their weapon (the animation varies depending on the weapon type). Holding shift while attacking (melee only, no bow) will unleash a more powerful attack with a different animation and effects depending on the weapon used. Swords will cause a Bleed (Damage over time), while hammers will stun the enemy, preventing them from acting. Power attacks can be used at any time during the attack chain and will use the animation from the power attack queue for the power attack of that chain.
So, if you do a 4-hit combo with a one-handed hammer and hold Shift on the fourth hit, you will jump into the air and stun all enemies hit for a few seconds (instead of whipping your hammer forward and only stunning one target). Now that you've mastered normal monsters, it's time to move on to bosses.
Bosses
Bosses are more difficult versions of normal creatures that you can encounter. I'll leave the specifics of the encounters to you to discover. I cannot emphasize enough how important it is to clear the other creatures from the boss encounters BEFORE you begin them, as more creatures joining the fight can be problematic if you are not prepared for it.
Every boss, like you, possesses abilities. So you must understand when it is safe to attack and when it is necessary to retreat. The Boon Altar will be unlocked after successfully defeating a boss. Giving you the option of making one "permanent" change to your character. These boons stack, though some interaction with each other in unexpected ways ( percent chance to activate for instance).
Boons
Boons are bonuses to your character's stats that can range from stat bonuses to damage increases and even the ability to trigger non-player spells. Some boons have positive effects only, while others have strong positive effects with minor negative effects. As an example, you could exchange a percentage of Magic Find for more damage.
These boons allow the game to easily scale into ultra-high-level characters. You can play the New Game + "INSANE" Difficulty with relative safety if you have enough of them.
That about sums up all of the basic information you need to know; if you have any questions, feel free to ask them in the comments section, and I'll hop on and try to answer some of them when I get back from killing bosses.
That's everything we are sharing today for this Dungeons of Edera guide. This guide was originally created and written by The Aoyi. In case we fail to update this guide, you can find the latest update by following this link.
If you believe that any of the content on this site violates your rights, including your intellectual property rights, please contact us immediately using our contact form.