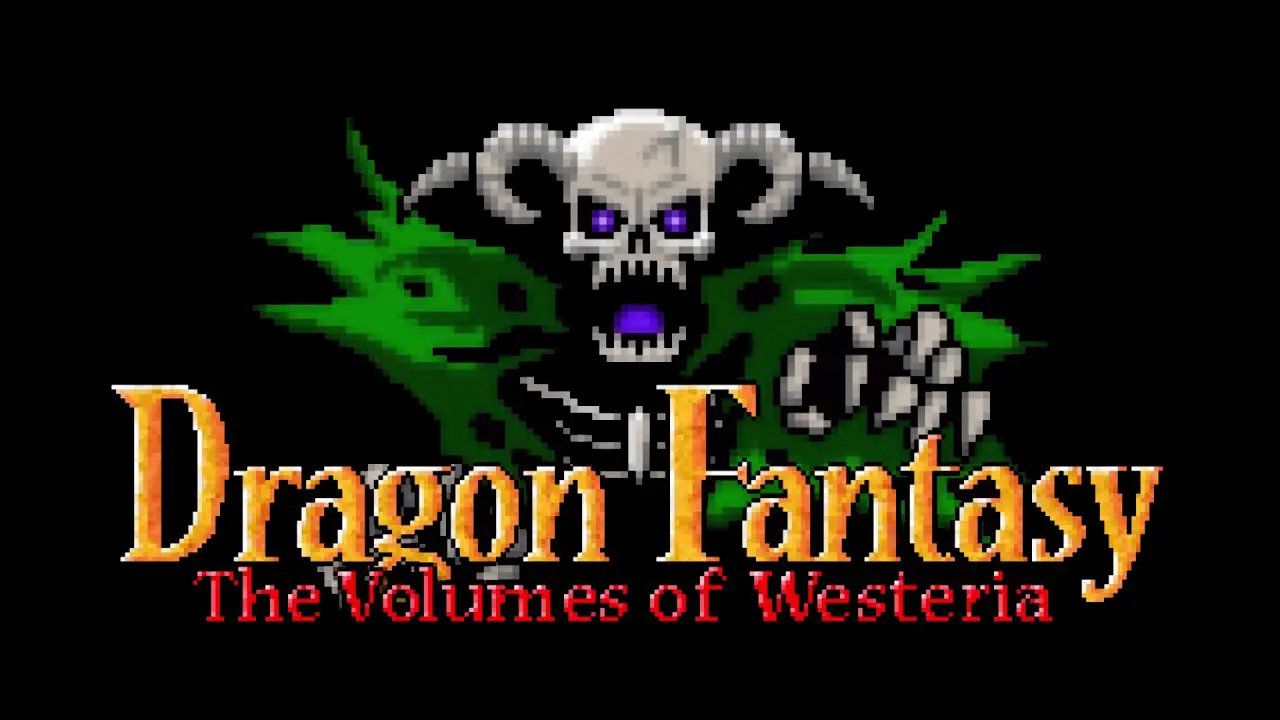 A detailed achievement guide and walkthrough to get you your 100% as quickly and effortlessly as possible. Step-by-step instructions. Before we start, let's have a breakdown of the achievements in Dragon Fantasy: The Volumes of Westeria.
Estimated difficulty: 3/10.
Estimated 100% time: 5-8 hours.
Offline/online achievements: 12 offline / 0 online.
Number of playthroughs: 1 of each story.
Glitched achievements: 1. Gotta Catch a Few (Possibly glitched in your favor!)
Missable Achievements: 5. Well Educated, With a Little Help…, Man of Shadows, Fund Raising, Gotta Catch a Few
The Fantastical Dragon!
Pretty self-explanatory. Simply complete all 3 main stories in the game. Refer to their specific sections if you need any tips or help for a specific chapter.
Ogden's Story
Ogden's story is the first chapter of the game and will take about 2-4 hours.
I barely grinded in this chapter outside of 2-3 levels at the beginning, and occasionally for a bit of money for some healing wares. Any weapons and armor upgrades can be found in your next dungeon by looking for any chests within, so you don't need to waste your money on those.
Always keep a good stock of Herbs and Potato Juice. These become obsolete towards the end, but early on they are more important than buying new gear.
Use and buy capture nets! I didn't start capturing monsters until the volcano dungeon, but doing so is how you add party members during Ogden's story. If you capture 4+, you can head to a store in Wester with 3 NPCs. Talk to the woman in the middle to trade members.
I finished this story at level 25 with a purple thief, red knight, and yellow tentacle. I can't remember their names, sorry!
Ander's Story
Ander's is the 2nd story, taking about an hour to complete.
Always keep a decent stock of herbs on you. if you can afford Potato Juice, having a few of them couldn't hurt either. His story is short so these are much more useful than in Ogden's.
If you have the gold, I suggest buying a bit of armor for Punchy. You won't need gold for much and this could help you clear the Ice Caves faster.
I defeated the snowman around level 11 with Punchy, Casty, and Serps in my party. Have Anders and Casty use Blastio while the other 2 attacks normally. If you have some healing wares you should be more than fine.
Jerald's Story
Jerald's story is the 3rd and is about as quick as Ander's.
I suggest keeping a healthy stock of herbs during this chapter as enemy group size can be as high as 3 at once. You also don't want to spend too much on gear as you need 20,000 gold to finish his story. You'll get this naturally by completing the quests, but you don't want to do any extra grinding, do you?
I believe I finished this one somewhere between levels 15-20. I did no grinding and barely fought many monsters. I rushed through this chapter with a handful of Herbs and did just fine. However, you may want to take the time to level up a bit to make things easier.
High-tech Weaponry
You will earn this about 2 minutes into Ogden's story, just after losing the fight to the Dark Knight.
Well Educated
Throughout Ogden's story are multiple bookcases you can interact with. Most of them will tell you the book is boring, which doesn't count towards the achievement, but occasionally Ogden will read the contents of the book. Simply search every building and interact with every bookcase in the 5 towns until this unlocks.
With a Little Help…
After escaping the sewers in Ander's story and talking to the Queen, don't take the boats in town just yet. Instead, head to the recruitment lady (the same place you could drop off and pick up monsters as Ogden) and pick up Punchy and Casty. Exit the town to the overworld map and backtrack all the way to Derwent, the first town from Ogden's story. You can find Serps in the back room of the Inn.
Note that you have to complete Man of Shadows before recruiting Serps or you'll need to do another playthrough.
Man of Shadows
After escaping the sewer and talking to the Queen in Ander's story, don't take the boats just yet. Instead, exit the town to the overworld map and head East to Lakehaven. Afterward, head to the cave to the North and head to the room where Ogden defeated the Troll to receive a cutscene and the achievement.
Note that you have to complete Man of Shadows before recruiting Serps or you'll need to do another playthrough.
Fund Raising
During Jared's story you can walk behind certain NPCs and interact with them to pickpocket them. You'll know it's successful if a large coin icon pops up. You can farm this as soon as you start his story by pickpocketing all the NPCs in the area and entering/exiting a building to reset them. It doesn't need to be 25 different people.
Treasure Hunter
You will get this naturally by progressing through Jared's story. It will unlock once you reach the treasure room in the Bandit Hideout.
Intermission M
Intermission M is the bonus episode featuring Woody and takes ~30 minutes to finish.
As soon as you reach the village, locate the general shop to the top left of the village. Buy a good stock of Herbs, then buy 2 sticks and 3 stones. Use these to craft an axe at the workbench.
To the left of the shop is a wall you can break down to reveal a cave. Head through it until you see the large doorway. Don't go through, instead go left and you'll come across a wall of ores, make sure to grab all of them as you make your way through. Eventually, you'll spot a hole in the wall that leads to a bed and a crafting table. Craft a diamond sword, iron armor, and anything else you can. This will make this chapter extremely easy.
I completed the chapter with a Creeper and an Enderman. The Creeper comes with Blastios which is extremely powerful. Just make sure to have a Potato Juice or 2 for the Enderdragon fight.
Gotta Catch a Few
This achievement may be bugged in our favor. Despite it saying to capture 4 different monsters as Woodsy, I unlocked this during Ogden's story after only capturing 3. However, if it doesn't unlock this way for you you will need to go into Intermission M to unlock it. Head into the cave and capture 2 monsters, drop them off with Freya, then capture 2 new monsters. They must all be different monsters.
That's everything we are sharing today for this Dragon Fantasy: The Volumes of Westeria guide. This guide was originally created and written by Stef. In case we fail to update this guide, you can find the latest update by following this link.
If you believe that any of the content on this site violates your rights, including your intellectual property rights, please contact us immediately using our contact form.