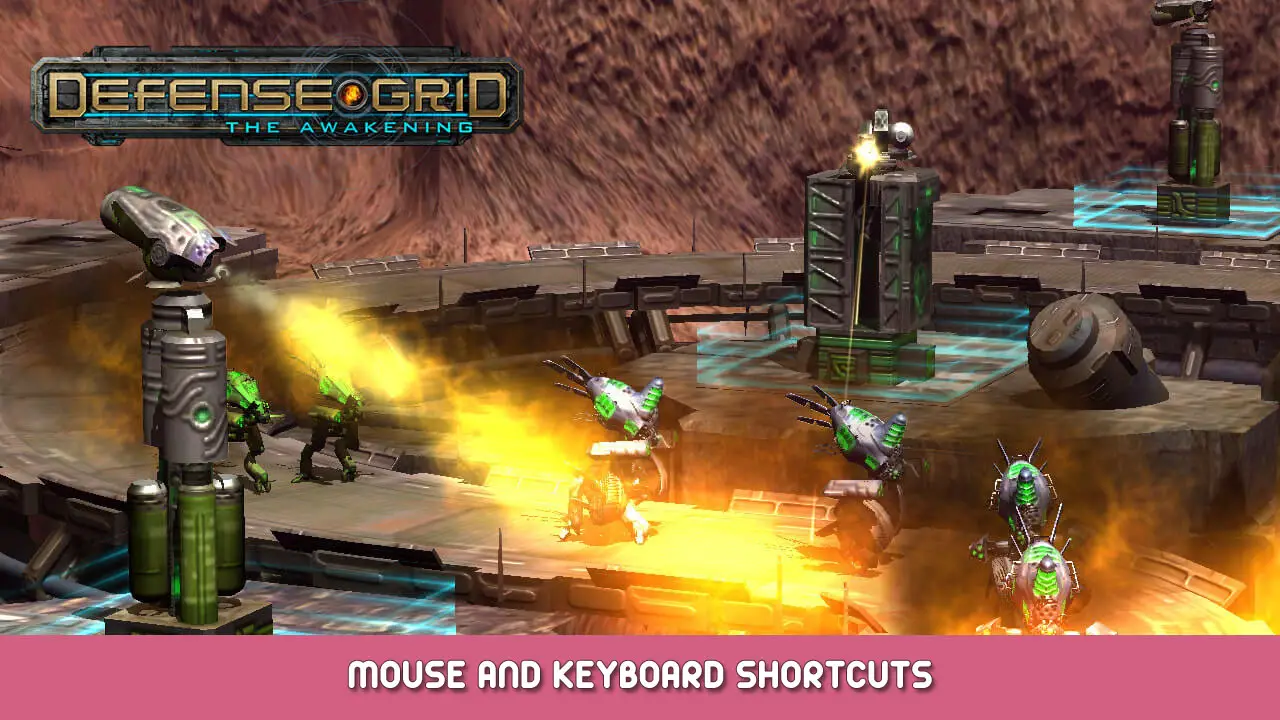 This guide provides a useful list of keyboard shortcuts that aren't mentioned anywhere in the game or its manual.
Mouse Shortcuts
At the start of a mission, before you have placed any towers, you can right-click to begin the mission instead of placing a tower like the prompt in the Tactical Recon bar says to. This allows you to accrue slightly more interest without having to waste some Resources building a tower.
Keyboard Shortcuts
If you hover over an empty space that you can build a tower on, you can press the following number keys (located on the top row of the character keys) to build the tower without having to use the mouse:
1 – Gun
2 – Inferno
3 – Laser
4 – Temporal
5 – Meteor
6 – Cannon
7 – Tesla
8 – Missile
9 – Concussion
0 – Command
Additionally, if you hover over a space that already has a tower on it, you can press the following keys to upgrade or sell the tower:
U – Upgrade
Shift + U – Sell
Notes:
These keyboard shortcuts cannot be performed with your keyboard's numeric keypad (which is the 3×3 cluster of numbers on the right side, if applicable).
If you have the tower context menu open (to build a tower, or upgrade or sell it), you have to close it. The keyboard shortcuts only work if the tower context menu isn't open.
These number key shortcuts are always associated to the listed tower even if you do not have access to certain towers during a mission.
That's everything we are sharing today for this Defense Grid: The Awakening guide. This guide was originally created and written by zZz. In case we fail to update this guide, you can find the latest update by following this link.
If you believe that any of the content on this site violates your rights, including your intellectual property rights, please contact us immediately using our contact form.