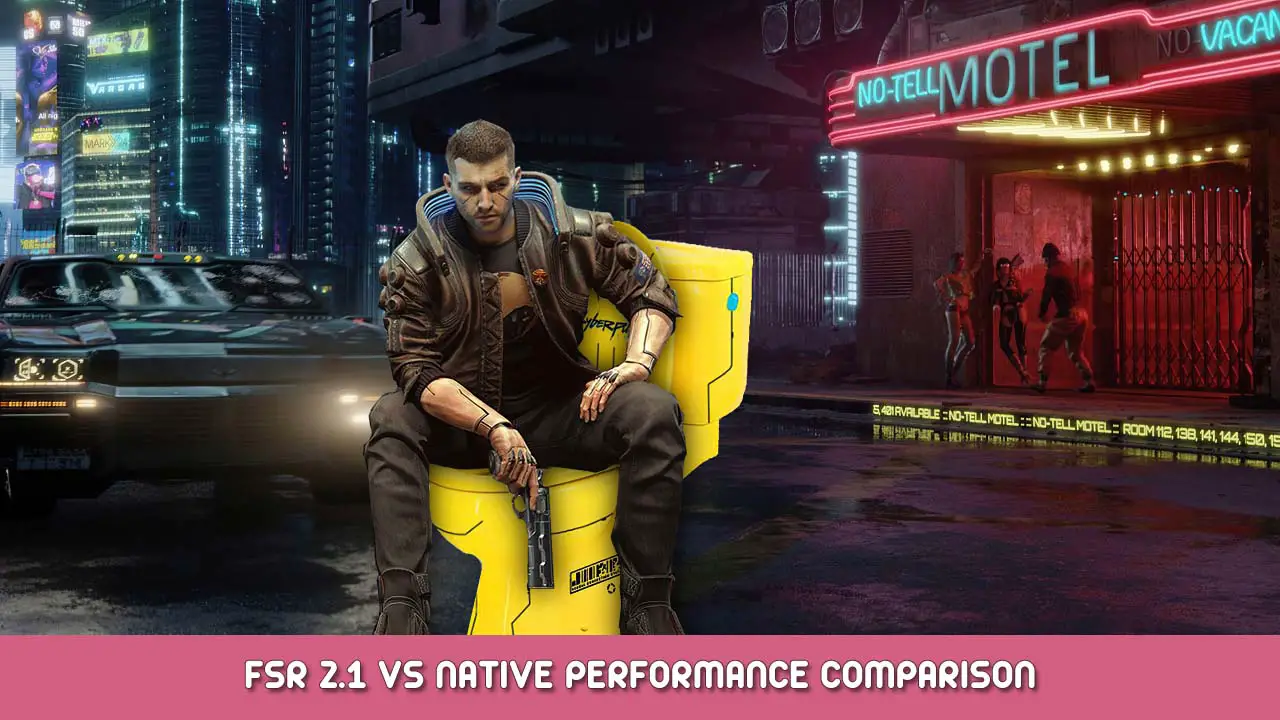 Quality and performance comparison of FSR 2.1 with native resolution. Should I enable FSR 2.1 or is it better to leave the native resolution? How does the game look on all FSR 2.1 presets? All information in this guide.
Native vs FSR 2.1 All Settings Tested
Benchmark FSR 2.1 [Ultra Performance, Performance, Balanced, Quality] vs Native in Cyberpunk 2077 with Nvidia GeForce GTX 1050 Ti + i7 8750h processor
The video has detailed results in the form of graphs. Do not miss!
FSR 2.1 vs Native in Cyberpunk 2077 Patch 1.61 | FSR 2.1 All Settings Tested
Timecode:
00:00 System configuration
00:15 Benchmark Native vs FSR 2.1 [Low graphic settings]
02:55 Benchmark Results
03:10 Benchmark Native vs FSR 2.1 [Ultra graphic settings]
05:55 Benchmark Results
06:10 Gameplay Medium + FSR 2.1 Balanced
10:30 Gameplay High + FSR 2.1 Performance
System configuration:
CPU: intel core i7 8750H (3.9 GHz)
MOTHERBOARD: Aspire A715-72G (Intel HM370)
RAM: DDR4 Micron 8ATF1G64HZ-2G6E1 2×8 Gb (2666 MHz)
GPU: GeForce GTX 1050 Ti 4 GB (GDDR-5)
SSD: M.2 WDC PC SN520 SDAPNUW-512G-1014 (512 Gb) (swap and game files)
PSU: Laptop Charger 135w 19V 7.1A
That's everything we are sharing today for this Cyberpunk 2077 guide. This guide was originally created and written by neo3703. In case we fail to update this guide, you can find the latest update by following this link.
If you believe that any of the content on this site violates your rights, including your intellectual property rights, please contact us immediately using our contact form.