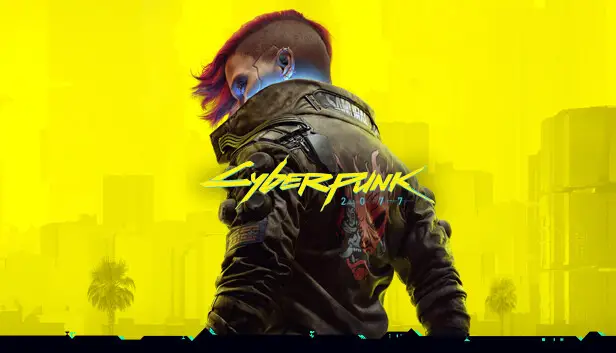 In this guide, I'll tell you about the top three perks in each group. After you figure out the style you like to play, try to get the perks I mentioned in that group. If you're not sure which style you prefer, look at the weapons and abilities listed at the beginning of each group and think about which ones you use the most.
Introduction
Cyberpunk 2077 is back with update 2.0 and the Phantom Liberty expansion. These changes have made the game very different. If you load an old saved game now, you'll see that all the Perk trees have been changed a lot. This means there are new strategies and abilities for every type of weapon and character build, whether you're fighting or doing other things in the game.
Best Body Perks
These perks make you stronger up close with blunt melee weapons, LMGs, and shotguns. They boost your health and let you hit back hard, perfect for an aggressive style.
Painkiller: Gives you passive health regeneration. It means your health recovers without doing anything!
Fury Road: Makes you do more damage to enemy vehicles and take less damage from them. Great for vehicle battles.
Adrenaline Rush: When you reach level three, this perk gives you extra health called adrenaline. It can increase your overall health by up to 50%, making you tough in close fights.
Best Reflexes Perks
These perks are for folks who want to be agile with Assault Rifles, SMGs, and blade melee weapons, including the cool Mantis Blades cyberware.
Air Dash: Lets you do a mid-air dash, like magic!
Sharpshooter: When you reach level 3, this perk boosts your stamina while shooting and makes your weapons more stable.
Submachine Fun: Speeds up switching and reloading SMGs. Good if you use two SMGs and want to fire quickly.
Best Technical Ability Perks
These perks focus on tech weapons and Cyberware. They offer unique advantages in this techie world.
Edgerunner: Boosts your Cyberware capacity by 50 units. It also lets you go into a Fury state for more damage and critical hits.
Pyromania: At level 3, you can use grenades more often, make them explode bigger, and deal more damage. Great if you love grenades.
Chain Lightning: Only for tech weapons. With Bolt enhancement, it makes tech weapons shoot electrifying bolts for extra damage.
Best Cool Perks
These perks are all about stealth and work with Pistols, Revolvers, Precision weapons, Snipers, and throwable items.
Ninjutsu: At level 3, you can sprint while crouched for sneaky moves.
Deadeye: At level 3, it lets you use Deadeye mode as long as your Stamina is above 85%. It's like aiming like a pro, with no bullet spread and extra headshot and weakspot damage.
Nerves of Tungsten-Steel: This one goes with Deadeye and guarantees critical hits on headshots and weakspots with Revolvers, Snipers, or Precision Rifles. You get up to 25% more damage depending on how far you are from your target.
Best Intelligence Perks
If you're all about hacking and Smart Weapons, these perks are for you.
Carhacker: Lets you use Quickhacks on vehicles. Great for vehicle combat. With a top-tier Cyberdeck, you can even blow up vehicles from afar.
Overclock: At level 3, you can use more RAM than you have, but it costs your health. It has other benefits too.
Smart Synergy: Combines with Overclock and makes Smart Weapons automatically aim at enemies, giving them 25% more damage. If hacking alone isn't enough, having Smart Weapons is a smart move.
Conclusion
This is just the beginning of CDPR's amazing 2.0 update and the Phantom Liberty expansion. While this guide has given you useful tips and tricks, Cyberpunk 2077 is a big and ever-changing game with lots to discover.
The game will keep evolving, bringing new experiences, challenges, and opportunities to explore in Night City. I plan to keep helping you with future guides for this update.
I'm working on more detailed guides that will dive deeper into Phantom Liberty and Update 2.0. They'll cover specific game mechanics, character builds, mission walkthroughs, and more. So, stay tuned for more info to enhance your Cyberpunk adventures!
That's everything we are sharing today for this Cyberpunk 2077 guide. This guide was originally created and written by Undead. In case we fail to update this guide, you can find the latest update by following this link.
If you believe that any of the content on this site violates your rights, including your intellectual property rights, please contact us immediately using our contact form.