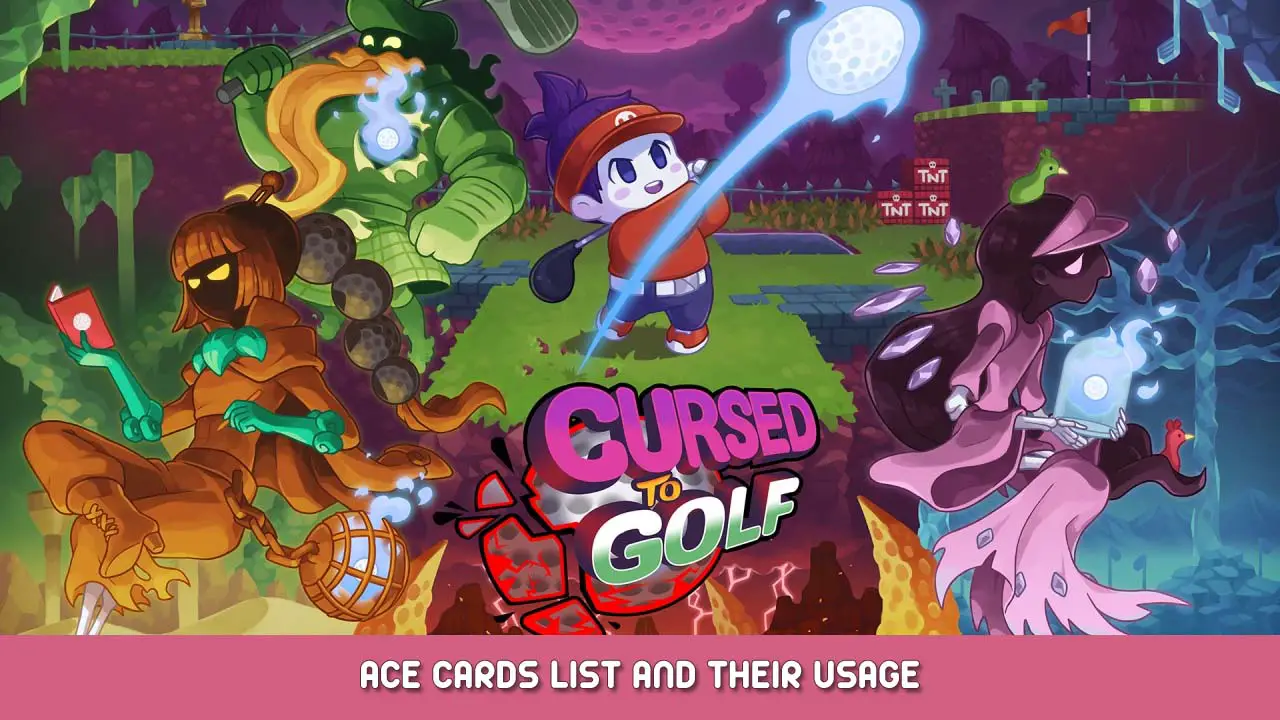 There are 25 Ace Cards in Cursed to Golf and the game doesn't really give much away about how to use each one. I've listed them all in this how to video so you know when to use which cards. Watch towards the end for some bonus clips of ace holes… ACE holes, not ASS… anyways! I hope you find this useful and if you do please do give it a like. If I get enough interest ill put together guides on defeating each boss hole as well.
Ace Cards Guide Video
There are time stamps on YouTube where you can skip to specific ace cards. And don't forget the check out the end to see some of the ace holes I've been loving.
Ace Cards List in Cursed to Golf – What do they do?
That's everything we are sharing today for this Cursed to Golf guide. This guide was originally created and written by Inspire20Gaming. In case we fail to update this guide, you can find the latest update by following this link.
If you believe that any of the content on this site violates your rights, including your intellectual property rights, please contact us immediately using our contact form.