Title: Cultist Simulator
Release Date: June 1, 2018
Developer: Weather Factory
Publisher: Weather Factory
It should go without saying that this is undoubtedly one of the hardest victories to accomplish given that less than 2% of gamers hold this achievement. Due to Forlorn Blood (more on it later) and the fact that Grail is kind of lame, I personally rank it higher than Aestuant and Entheate.
That being said, it's unquestionably not as difficult as that 2% would have you believe. Anyone who has successfully completed all three advanced legacies will be aware that having a plan, moving quickly, and being familiar with your immortal foe are the keys to success.
Assuming you're familiar with dealing with the final pair, this guide will delve deeply into precisely where your focus should be directed. A quick heads-up, this guide is loaded with significant spoilers and outlines all the necessities to achieve success in the advanced victory.
Overarching Goal
Winning the game requires you to work the Rite Intercalate,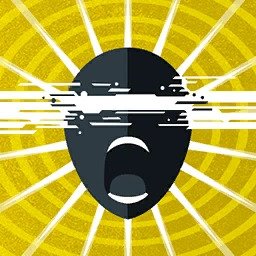 With the (finished) seven graces,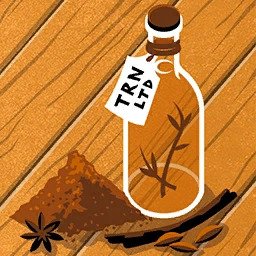 Chalice Murmurous,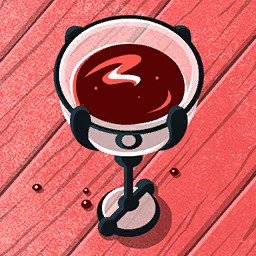 Unceasing Mysteries (14 Heart lore),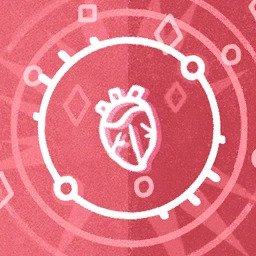 An Incarnadescence,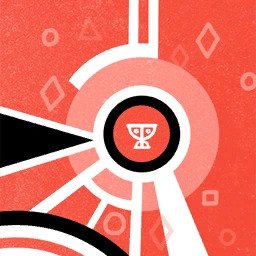 The Host and the Guests,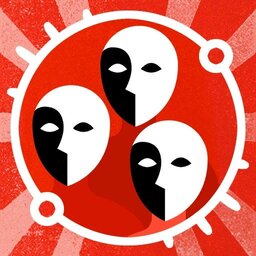 and the Savorous Blood.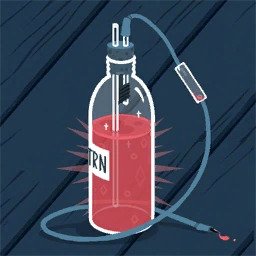 Once the ceremony using these elements has been completed, you have won. Although each item will be covered individually in this guide, we'll start with a general early-game strategy guide and some mid-game tactics. I'd suggest skipping straight to the mid-game phase if you've already defeated other advanced triumphs.
Early Game
You'll gradually be able to use your other permanent actions after working with Duty and Delight (which you should use as your first move), in the following order:
Talk (Our Cause):
Your cult from your previous victory (probably Grail)
A Follower
The Delight
Study (What do I recall):
Level 8 Grail lore
Reason
The first three Ways (The Wood, The White Door and Through the Stag Door)
Explore (A Place to Begin):
Vitualation Recipe
Temporary Headquarters
Dream (Distant Light)
Second Passion
Unleashes the Immortal Enemy 'Action'
Your priority is to engage in focused study when it becomes available and commence the process of enhancing your strength. As this specific Apostle, your aim should be to swiftly attain level 4 in health. This necessitates avoiding engagement with it, as a subsequent 60-second interval would be required before its return. Wasting these moments is ill-advised, given that your initial dream should be allocated to the Forlorn Blood.
By dreaming with Delightful Blood alongside Forlorn Blood, it undergoes a transformation into Savorous Blood, accompanied by the acquisition of a Fascination card. This dynamic is of paramount significance within the Apostle Obsonate legacy. With Forlorn Blood present, there is a considerably heightened likelihood of experiencing a bout of illness every minute. Preventing this outcome is imperative, even if it entails allowing your ancient adversary to potentially augment their strength through your Fascinations.
After achieving a strength level of two and managing the Forlorn Blood, your initial objectives encompass elevating Passion, Health, and Reason to level 4 (with Strength at level 3, and Reason and Passion at level 2), recruiting all followers, and establishing acquaintances through discussions about Grail lore. Moreover, a thorough exploration is advised until the Oriflamme's Auction House and Morland's Shop are uncovered. The significance of recruiting cannot be overstated in this endeavor, particularly pawns, who play a pivotal role later in the endeavor.
Regarding your attributes, unless Restlessness is obtained, it is recommended to focus on your strength card until level 4 is attained, converting Vitalities into acquired wisdom and dreaming while health is depleted. Concurrently with the effort to enhance Health and Passion, it is advisable to engage with The Way: The Stag's Door using the available Reason. The pursuit of level 6 and 8 ancient histories is crucial during this phase, as they constitute a substantial portion of the mid-phase of this undertaking.
Visiting the painted river presents an opportunity to acquire Erudition: A lesson learnt. In making this decision, consider whether to allow its demotion to an erudition, enabling continued enhancement of passion and health. Alternatively, you might opt to dedicate further study to Reason, hastening its progression to level 2, before returning to obtain the four health and passion cards. Nevertheless, it is prudent to exercise caution with the Painted River, as it carries a chance of acquiring a Fascination.
Should your Funds exceed 10 during this phase, a visit to Morland's Shop is recommended. Clearing their inventory is essential to eventually secure it as a headquarters. Furthermore, the acquisition of the Viennese Conundra, corresponding to level 6 Moth lore, should be considered, as it is likely to prove crucial for the later acquaintance pursuits. The objective of securing Morland's Shop primarily centers on exploiting its library aspect to bypass two out of three trials necessary for merging level 12 Secret Histories Lore, simplifying the process to preparing a glimmering.
In summary, before delving into discussions about vaults, the initial steps involve enlisting followers and acquaintances through conversations, locating Morland's Shop and Oriflamme's Auction House via exploration using either Health or a follower, initiating purchases from Morland's shop, and achieving level 4 in Reason, Passion, and Health. All of this should be managed concurrently with the backdrop activity of your eternal adversary. It's important to note that the strength of this adversary grows as you resist them. A judicious approach might involve placing a couple of hirelings as spies and subsequently refraining from direct confrontation, as actively opposing them only reinforces their assaults.
Following your attainment of these new attributes, your subsequent objective is to secure a position at Glover & Glover, elevating your standing to 'Eligible for Board of Directors'. With regard to Mr. Alden and the younger Glover, it is advisable to employ a Grail follower to cultivate their interest, as unsuccessful attempts carry no negative consequences. In contrast, endeavors involving Edge and Moth are liable to attract notoriety upon failure. The 'Eligible for Board of Directors' status yields 3 funds within 70 seconds, which eventually shifts to 'A Difficulty at Work' after 90 seconds, rendering it an immensely valuable source of currency generation. These funds can be directed towards completing the procurement from Morland's Shop. Any book purchase that doesn't pertain to languages or those enumerated in the subsequent section can be safely divested.
Books, Languages, Rites & Tools needed for mid game
Thanks to your immortal enemy, there simply isn't enough time to worry about combining lower level lores to reach level 6 in all of them. Said lores are necessary to respond to all your acquaintance's commissions to get the currency necessary to repeatedly repair the mirror(s) until you get the necessary secret lore for the vaults, or get lucky and find the Wreck of the Chistabel which circumvents this grind.
6 Heart lore: Obtain it through "Rapt in the King" from Morland's shop.
10 Lantern lore: Obtain it through "The Sky, the Soul" from Cave of Candles. (Needed to ascend to The Way: The Spider's Door and The Way: The Peacock's Door)
10 Forge Lore: Obtain it through "The Burning Woman" from The Kusnetsov Endowment (Necessary to summon King Crucible for Deep Mandaic)
6 Knock Lore: Obtain it through "The Encircling Tantra" from The Kusnetsov Endowment
6 Moth Lore: Obtain it through "The Viennese Conundra" from Morland's Shop
6 Winter Lore: Obtain it through "STRUMM!" from Oriflamme's Auction House (STRUMM! also contains the Sunset Rite, which will be used for all summons in this guide)
6 Edge Lore: Obtain it through "The Account of Kanishk at the Spider's Door" from Cave of Candles.
Now, onto Languages.
– Language: Latin
Needed to translate "Those Indignities Perpetrated By the Deceitful Faternity of Obliviates"
Study "Glibersleeve's Latin Grammar" from Morland's Shop
– Language: Aramaic
Needed to learn Deep Mandaic
Needed to translate "The Encircling Tantra"
Study with Dr Ibn al-Adim with an iron spintria
– Language: F u c ine (Steam censorship is fun)
Needed to translate "The Scar in the Sky"
Study "The Journal of Alessandro LaCroce", which can be obtained from "Strathcoyne's Residence".
– Language: Deep Mandaic
Needed to translate "Commandments For the Preservation of All That Exists"
Study with King Crucible.
Let's now delve into the necessary tools for the game. It's not imperative to extensively delve into the specifics of the tools needed to secure victory. In practical terms, the only additional tool you require, apart from those involved in the ultimate ritual, is a mirror – any mirror will suffice. The most accessible option is the Wildering Mirror. This can be procured in its cracked variant from Keglin's Scratch, and subsequent repair can be accomplished using a bronze spintria through the services of a forge follower.
Moving on to the rituals, technically, you only need one to achieve victory. The Rite Intercalate can be acquired by perusing the text "The Scar in the Sky" written by St Tentreto of the Deep Door. Nonetheless, another volume within the same vault, titled "Commandments For the Preservation of All That Exists," can also be studied to gain a grasp of 14 Heart Lore. However, it is composed in Deep Mandaic. The most reliable and straightforward approach to mastering this language is by summoning King Crucible. The simplest method to perform this summoning is arguably the Sunset Rite detailed in the book "STRUMM!".
To bring forth King Crucible through the Sunset Rite, assemble a level 5 Knock Cultist, a Restlessness Card, and 10 Forge Lore. When you are seriously contemplating employing this ritual, it's advisable to disregard Glover & Glover entirely and instead concentrate on fulfilling commissions. By this stage, you'll likely possess approximately 100 funds and an abundance of books and inconsequential tools that can be sold to sustain your endeavors.
Having covered all these aspects, it's now opportune to recapitulate the specific vaults that necessitate clearing to secure the essential ingredients, tools, and lore for the ultimate ritual, as well as those prerequisites crucial for facilitating the final acquaintance progression at a later stage.
Necessary Vaults
Strathcoyne's Residence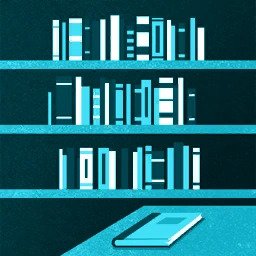 Level 2 Secret Histories,
Not Cursed,
Take Edge/Grail.
Contains:
– Language Book "The Journal of Alessandro LaCroce"
– Book "The Locksmith's Dream: Stolen Reflections" (Unnecessary, but is early 6 Lantern & Moth Lore, but also a Fascination)
Keglin's Scratch
Level 4,
Not Cursed,
Take Edge/Knock.
Contains:
– (Cracked) Wildering Mirror
Orthos Wood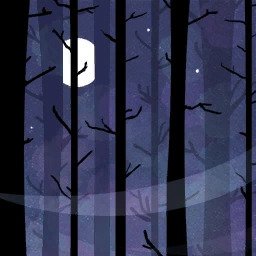 Level 6,
Not Cursed,
Take Forge + Grail/Edge.
Contains:
– Ingredient Leathy
Cave of Candles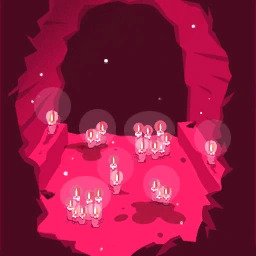 Level 8,
Not Cursed,
Take Forge + Knock/Edge.
Contains:
– Book "The Account of Kanishk at the Spider's Door"
– Book "The Sky, the Soul"
The Kusnetsov Endowment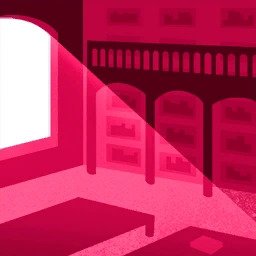 Level 8,
Not Cursed,
Take Lantern + Grail/Edge.
Contains:
– Book "The Burning Woman"
– Book "The Encircling Tantra"
St Tentreto of the Deep Door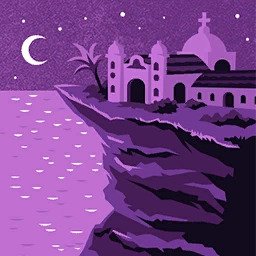 Level 14,
Cursed,
Take Knock/Lantern + Edge/Moth + Heart/Winter.
Contains:
– Book "Commandments For the Preservation of All That Exists" (14 Heart Lore)
– Book "The Scar in the Sky" (Rite Intercalate)
– Tool Watchman's Glass (Not mandatory, but is another mirror)
Fort Geryk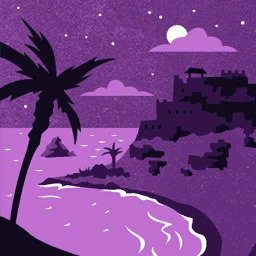 Level 14,
Not Cursed,
Take Forge + Edge.
Contains:
– Ingredient True Blood of St Januarius
Raven Isle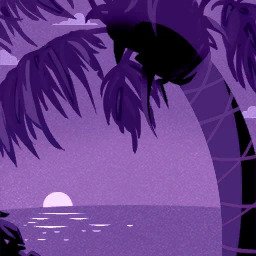 Level 14,
Cursed,
Take Heart + Lantern.
Contains:
– Tool Chalice Murmurous
As a reminder, the first five vaults—aside from Orthos Wood—contain the lore and tools you'll need to make it to the last three vaults. While Raven Isle has Chalice Murmurous and St. Tentreto of the Deep Door contains books that grant the final ritual and 14 Heart knowledge, Orthos Wood and Fort Geryk are tied to one of the seven essential components of the final ritual, the Seven Graces. When the vault rush is finished, you can move on to getting the final ingredient for the Seven Graces and the final two components, which takes up the majority of this run.
(Finished) Seven Graces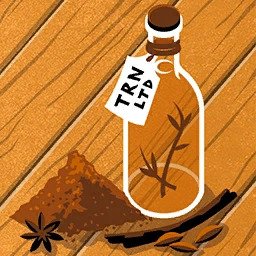 When you have adequate early game funding and a vial of your Delight's blood on hand, it is absolutely possible to complete the seven graces. Simply place the vial up for bid at Oriflamme's Auction House, raise each time it is asked for, and wait until the spices are in your hands. After acquiring the "eligible for board of directors" position at Glover & Glover, this normally requires 7 money, which can be easily earned.
Since your funding will be more reliable if you get this ingredient before leaving Glover & Glover, around the time you call King Crucible and devote all of your attention to acquaintance commissions.
All you have to do to 'complete' the Seven Graces is to work the Seven Graces with three extra elements.
These are:
Leathy
True Blood of St Januarius
Amaranthine Nectar
I previously covered how to acquire Leathy and the True Blood of St. Januarius in the previous part. As a one in five chance, Amaranthine Nectar is best acquired through The Red Church. Therefore, until you have gotten this component by farming 12 Secret Histories Lore, it is preferable to farm the Red Church while traveling along The Way: The Peacock's Door. When you have it, it is probably best to return to farming The Worm Museum because it contains dread cards instead of fascination cards, which are less difficult to deal with than fascinations and can also be used to clear fascinations. Additionally, farming The Worm Museum gives you a higher chance of obtaining the secret histories lore (1/3 instead of 1/5).
The Host and the Guests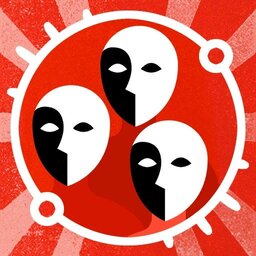 You can complete a portion of the last ritual, The Host and the Guests, right before you decide to cut ties with Glover & Glover. The reason for this is that if you take this action, Sulochana Amavasya will no longer be available to pause your work timer if you're trying to accomplish extra commissions or unskilled labor without losing your job.
When you speak with Sulochana about the Vitulation Recipe, you will receive the card "Our Lady of Wires is En Route," which will turn into Marienette, Our Lady of Wires after 180 seconds.
Marienette possesses a distinctive attribute known as Approval, denoted by a range from 1 to 7. In order for her to aid the Apostle (yourself), her Approval rating must attain the value of 7. This objective can be accomplished through engaging in conversation with Marienette and offering her a companion to consume. This is where Pawns become useful, as this procedure remains inconspicuous unless a hireling is fed to her.
Once this initial step is concluded, you may leave her undisturbed until you are prepared to fully assemble the Host and the Guests. The commencement of this process involves discussing the Vitulation Recipe, leading to the creation of the initial fragments of the Hosts. While crafting these fragments, they will begin to deteriorate after a span of 120 seconds unless you provide them with Mystique using the Talk action.
Alternatively, the countdown timer can be delayed by engaging in conversation with the fragments, thus resetting the timer to 60 seconds. Irrespective of the approach, after executing this process seven times and attaining the state of 'The Host, Assembled', engage in conversation with them in the presence of Marienette, assuming her Approval rating has achieved the value of seven. Upon her inclusion, the card's designation will transition to 'The Host and the Guests', with the added benefit of no further decay.
An Incarnadescence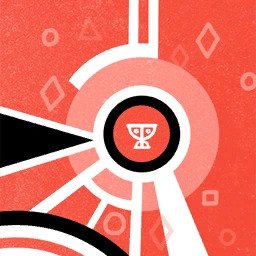 By far and away, entering the Red Church via The Way: The Peacock Door and being fortunate is the simplest way to gain this impact. Don't bother trying to keep this influence if you acquire it when farming for amaranthine nectar. You should wait until you have the Rite and the other 6 elements prepared before attempting to get this influence because the Worm Museum is superior for harvesting Secret Histories 12 Lore.
Final Ritual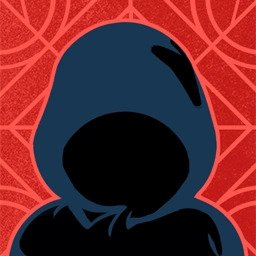 Once you have gathered and readied the six necessary elements or pieces of knowledge to carry out the final ritual, you should engage in the ceremonial act known as "Work the Rite Intercalate." This involves utilizing the 14 pieces of Heart Lore, employing the specialized tool known as the "Chalice Murmurous," utilizing the 15 instances of Grail Influence referred to as "An Incarnadescence," bringing forth the completed "Seven Graces," managing the entities termed "the Host and the Guests," and employing the crucial element known as the "Savorous Blood." This culmination will mark the conclusion of the endeavor.
Upon reaching this stage, you can take a moment to acknowledge your achievement, as it is noteworthy that less than 5% of individuals who have engaged with this game have successfully navigated through this intricate procedure. I must candidly acknowledge that this guide remains rather unfinished in certain aspects. I have not extensively addressed the strategies for dealing with the enigmatic "Immortal Enemy," nor have I elaborated on the early-game technique of acquiring level 10 Grail cultists before visiting Strathcoyne's Residence.
It is arguably more advisable for you to deduce these nuances independently, as the process of self-discovery is likely to be more personally rewarding than relying on my somewhat disjointed discourse.
That's everything we are sharing today for this Cultist Simulator guide. This guide was originally created and written by Comfort Creature. In case we fail to update this guide, you can find the latest update by following this link.
If you believe that any of the content on this site violates your rights, including your intellectual property rights, please contact us immediately using our contact form.