Title: Cortex Command
Release Date:
Developer:
Publisher:
Information about Cortex Command is still incomplete. Please help us fill the details of the game using this contact form.
I looked around and discovered how to put workshop add-ons in your game without needing other websites or forum downloads.
Finding the Folder
The issue with Steam Workshop mods is that they don't end up in the right place; they get stuck in your Steam folder instead of going to the CC folder. To sort this out, follow these steps:
First, head to "userdata." You can locate this in the Steam folder within "Program Files (x86)." On my computer, the file path looks like this: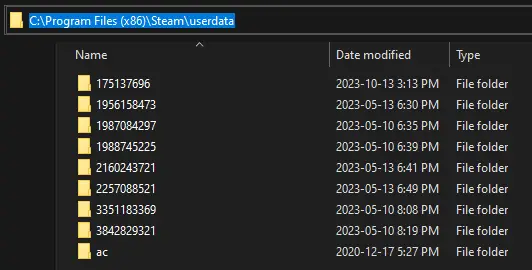 In Windows File Explorer, you can navigate to that path or wherever you've installed it. Once you're in the "userdata" folder, you'll find the mods buried within. Although there might be numerous folders in there, with dozens of folders spread out throughout, it may seem challenging to find what you're after. But don't worry; there's a useful trick to help you with this.
Finding the Files
This happens because of how Cortex mods work. They come as portable zip files that can be moved and unpacked wherever you want. To locate them, you can simply search for ".zip" within the "userdata" folder. This way, you can find the mods without having to search through a bunch of folders, and you won't need any shady downloaders. It's a straightforward way to access and install your mods.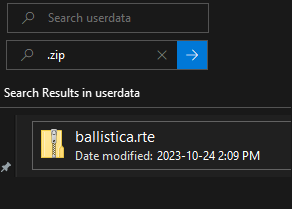 Installing the Files
Now, here's the easy part:
Right-click on Cortex Command in your library and select "Properties."

From the "Installed Files" tab, open the "Cortex" folder.
Take the extracted "rte" folder (you can use the built-in Windows file extraction tool; no need for WinRAR or 7zip) and drop it into the Cortex Command folder, placing it alongside the other "rte" folders.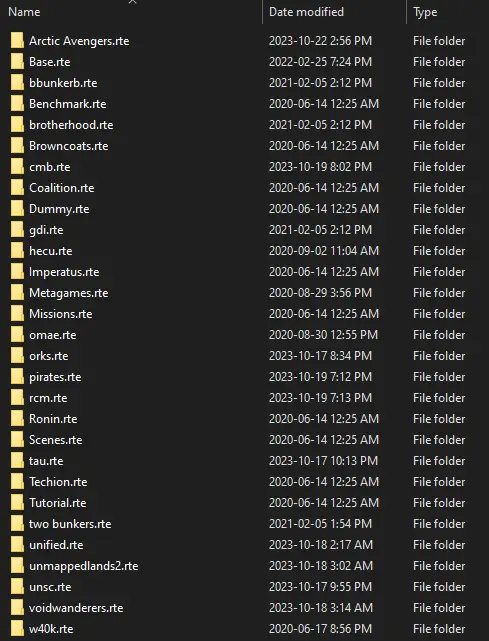 And just like that, you're all set. You can now download any workshop mod you want. Remember, most mods extract into a folder with an "rte" that contains the actual "rte" inside. Make sure to put the real "rte" in your Cortex folder for it to work correctly.
That's everything we are sharing today for this Cortex Command guide. This guide was originally created and written by SolarFlare1234. In case we fail to update this guide, you can find the latest update by following this link.
If you believe that any of the content on this site violates your rights, including your intellectual property rights, please contact us immediately using our contact form.