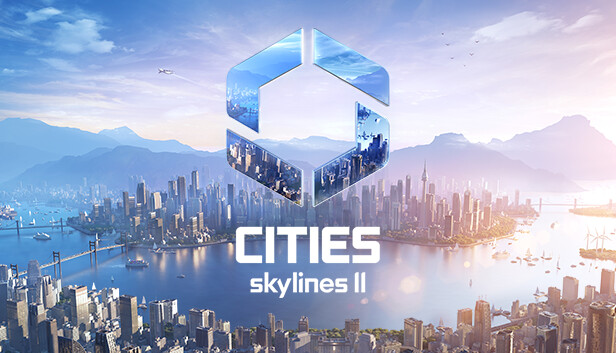 Hello and welcome to this complete guide about customizing Cities: Skylines 2! If you're someone who's been modding the game for a while or if you're just starting to explore user-made content, this guide is here to assist you in discovering, getting, and adding mods to make your city-building adventure even more exciting.
How to Download Mods
Step 1: Pick a Reliable Source
Begin by choosing a trusted place for your Cities: Skylines 2 mods. Many well-known websites are dedicated to providing these mods. Some favored choices include ParadoxMods, NexusMods, ParadoxPlaza, and other sites focused on modding.
Step 2: Search and Choose
After landing on your selected mod platform, start searching through the various available mods. You can make your search easier by using filters or performing specific searches based on what you want, like assets, changes in gameplay, or enhancements in visuals.

Step 3: Pick Your Mods
Now, choose the mods you want by clicking on them. Most mod platforms offer a lot of information, including detailed descriptions, user ratings, and comments to help you choose wisely.
Step 4: Get Your Mods
Usually, you'll find a "Download" button or link. Make sure you click on it to download the mods you've selected.
How to Install Mods
Step 1: Check Requirements
Before you start, make sure that you have the BepInEx framework installed. Mods currently only work with BepInEx 6. You can get it from the official BepInEx GitHub or your chosen mod platform. Follow the instructions provided to set up BepInEx properly. It's a simple process where you move the contents of the BepInEx folder into the main directory of Cities Skylines II and run the game once.
Step 2: Find Your Cities: Skylines 2 Directory
Open your file explorer and navigate to your Cities: Skylines 2 installation folder. Typically, you'll find it in a location like "…SteamLibrary\steamapps\common\Cities Skylines II."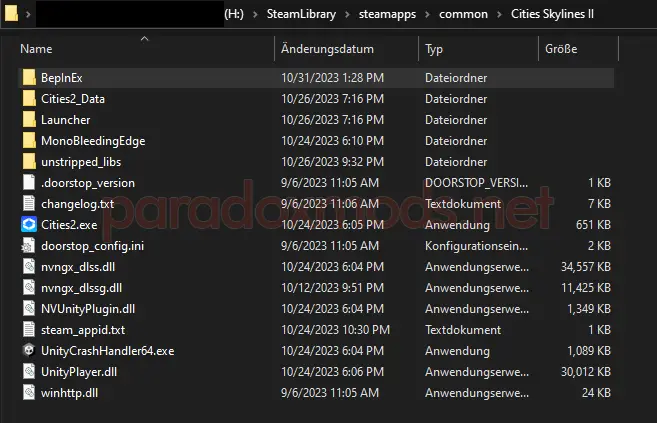 Step 3: Access the BepInEx Folder
Inside your Cities: Skylines 2 directory, you'll find the "BepInEx" folder. This is where your mods will go.

Step 4: Install Your Mods
After downloading the mods, they often come in folder form. Place the entire mod folder, including all the mod files, into the "…\Cities Skylines II\BepInEx\plugins" directory.
Step 5: Verify Compatibility
Keep in mind that some mods might need specific versions of Cities: Skylines 2 or other requirements. Always check the mod's description for compatibility details.
Step 6: Launch the Game
Now, with your mods installed, start Cities: Skylines 2. BepInEx will load the mods during the game's launch.
Step 7: Manage Your Mods
You can monitor the mod logs in the BepInEx Console. If it's not already enabled, you can do so in the configuration settings.

When you're playing the game, you'll see something like this: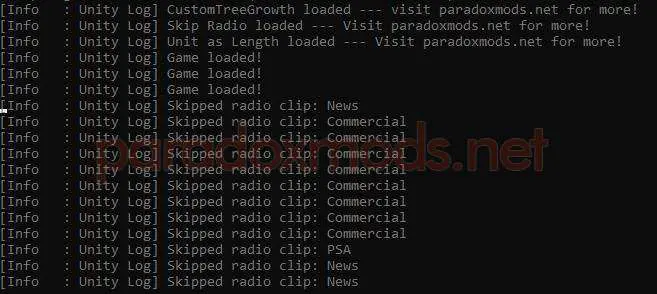 Final Thoughts
Even if there aren't many mods available at the moment, by using these steps, you can easily discover, get, and add mods to Cities: Skylines 2. Modding can bring a whole new level of fun to your gameplay, giving you the power to customize and improve your city-building adventure.
Please note that ColossalStudio hasn't released the official modding tools or platform yet, so this guide specifically focuses on mods that work with BepInEx.
That's everything we are sharing today for this Cities: Skylines II guide. This guide was originally created and written by Siggi ッ. In case we fail to update this guide, you can find the latest update by following this link.
If you believe that any of the content on this site violates your rights, including your intellectual property rights, please contact us immediately using our contact form.