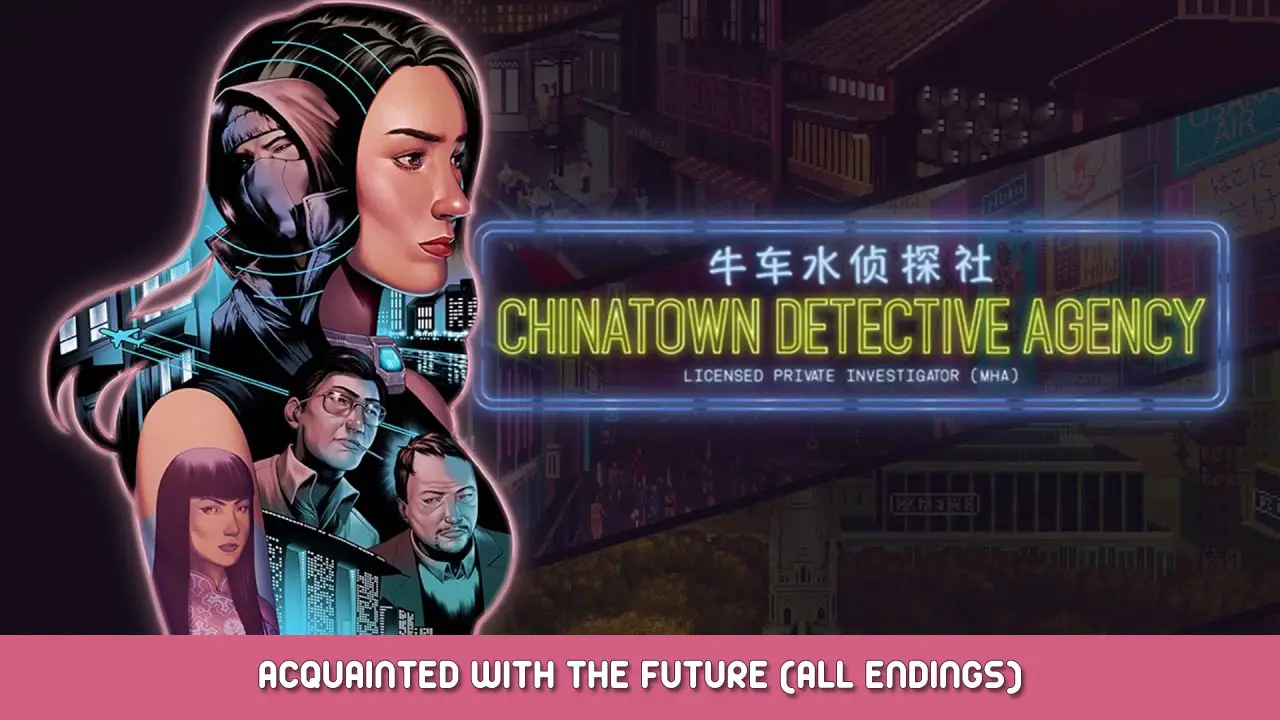 The guide will show you some options to unlock all endings and the respective achievements in Chinatown Detective Agency.
All Endings
Since the best ending was only fixed recently and apparently, it's not yet described anywhere online I figured it might be worth typing the dialogue combinations for every ending. The coding is from left to right, first dialogue option is 1, the forth option (Shoot) is 4.
Bad Ending
1 – 1 – 1
The Bad Ending will unlock the 'Hardboiled' achievement
Good Ending
3 – 3 – 2
The Good Ending will unlock the 'The Veteran Detective' achievement
Best Ending
2 – 1 – 2
The Best Ending will unlock the 'Ace' and 'Father and Son' achievement
That's everything we are sharing today for this Chinatown Detective Agency guide. This guide was originally created and written by Mr. Meeseeks ¯\(ツ)/¯. In case we fail to update this guide, you can find the latest update by following this link.
If you believe that any of the content on this site violates your rights, including your intellectual property rights, please contact us immediately using our contact form.