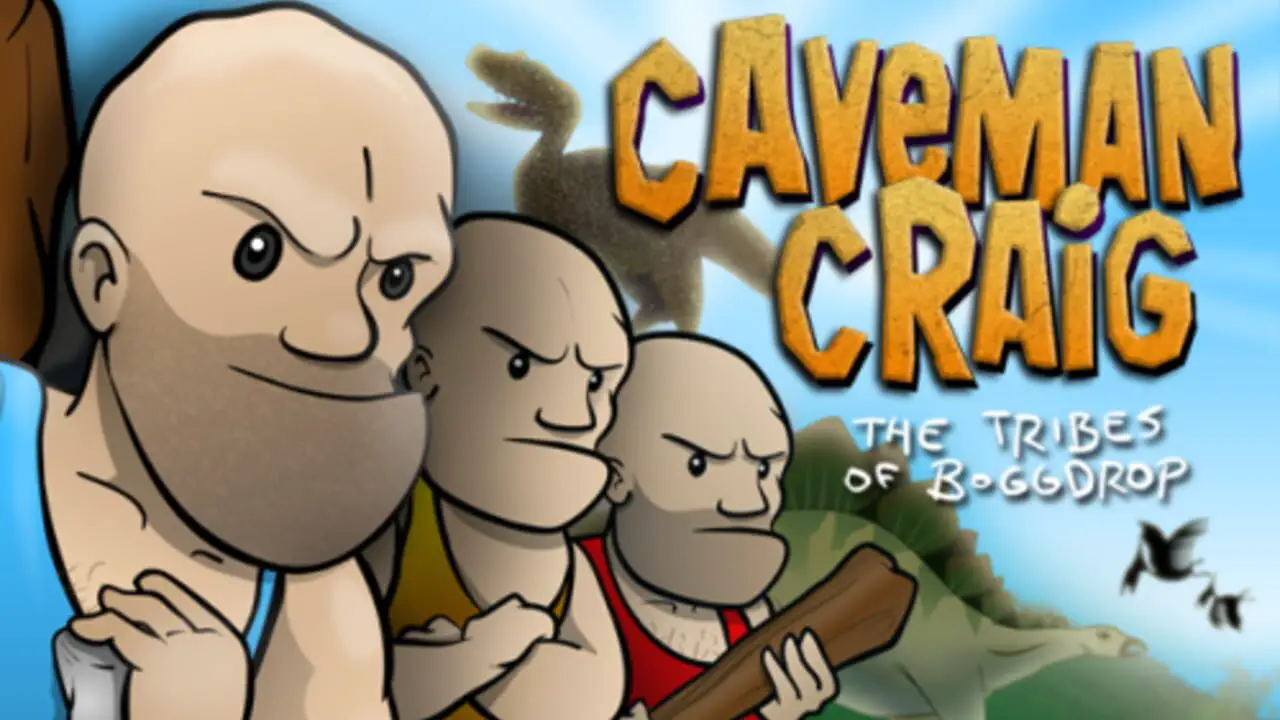 This guide will be showing you how to obtain the achievement called Primordial Cannibal in Caveman Craig. This achievement is considered one of the hardest achievements in the game.
Caution
The game is extremely buggy. Save files get corrupted very often so you have to start a new match. The saving process also gets hanged. so before you save, make sure you are not pushing any other keys and make your character standstill. If you are an achievement hunter just clearing out the backlog, know what you are getting into.
Setup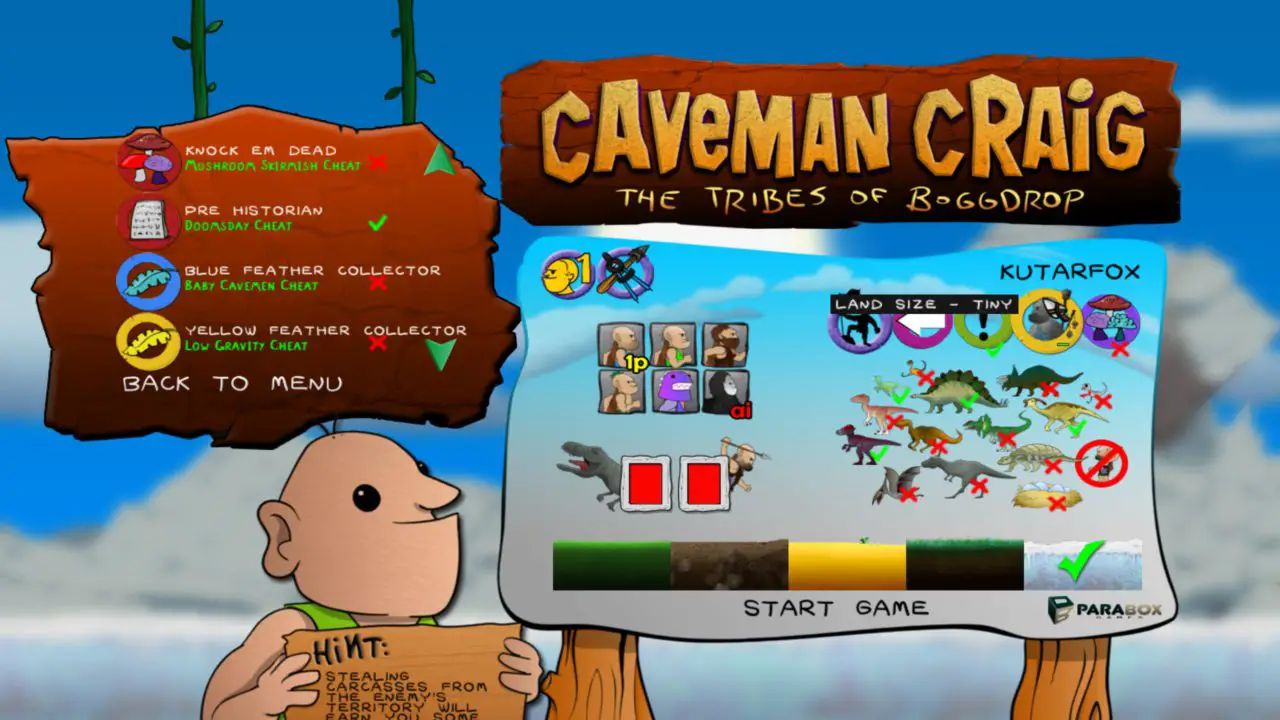 This guide assumes that you completed the campaign and unlocked all cheats.
Basic setup
Impossible difficulty for dinos (for initial 8 coins).
Impossible difficulty for the enemy tribe (for max enemy cavemen farming).
Frenzy optional (I don't think this option makes a huge difference).
Select only 4 dino types as shown in the picture above.
Sasquatch steve for the enemy tribe.
Additional Steps
Enable two cheats before you start your custom match. The Doomsday and zombie.
At first, don't spend coins right away. Move your Craig to the middle of the map, let enemies horde at you, and you crouch to avoid their attacks. Use doomsday and kill all enemy tribesmen and convert them to zombies on your side. Right after the doomsday, spawn gatherers and preparers. And put one of them to sleep so beds don't bug out and disappear next time you reload the game.
Save and quit the game, disable cheat for zombie, (or doomsday too, but it's okay to keep)
Load the game. And now you have converted zombies as your hunters! So you have an upper hand can easily fend off early attacks from the enemy. Okay, but all your soldiers have no energy because they were zombies. Send them to bed for sleep.
Now don't push enemies too hard, give them room to grow. Now fight back and forth. Let the enemy destroy your checkpoint, you can destroy their checkpoint too. Titter tatter! Don't build many catapults at the same time because it could ruin enemy ai gathering. Use it very scarcely.
If the game becomes almost stalemate and hard to kill enemies because there are too many of them. Buy meteors and kill them. In the process, it is okay for enemy checkpoints to get damaged and destroyed. Push them a bit, let them push back, and fight back and forth.
From time to time
Just in case enemy gatherers can't seem to drag carcasses, the game is kinda bugged. Save and reload and it should be fixed. *when you save, do it very carefully, when your Craig is alone and just standing still. Before you save, stop controlling your Craig by clicking keys.
Also, you commit to 2 hours minimum for this achievement. Nonstop. You won't save and load at a later stage to prevent save file corruption and save hanging + crashing.
According to the dev, the chance of dead body spawning is 1/1000. Personally, I got the corpse at around 900 kill counts before reaching 1000.
That's everything we are sharing today for this Caveman Craig guide. This guide was originally created and written by KutarFOX. In case we fail to update this guide, you can find the latest update by following this link.
If you believe that any of the content on this site violates your rights, including your intellectual property rights, please contact us immediately using our contact form.