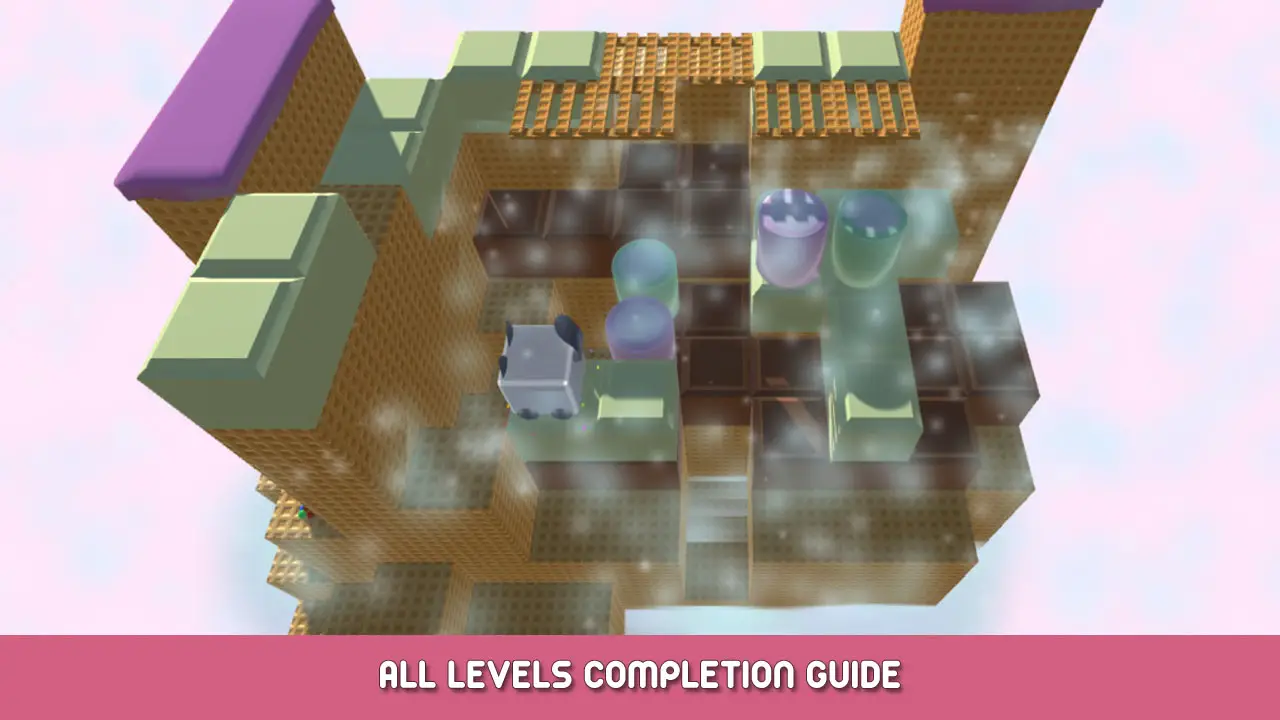 This guide will be showing you the complete steps on how to beat all levels in Catch The Donut.
Legend
You can refer to the legends below for the direction of your moves.
D – Down
L – Left
U – Up
R – Right
Level 1 – 10
Level 1
DLLUR RRRR
Level 2
URRDU LDLDR RRRRU
Level 3
RURDL DRDLD LLURR RURDD RR
Level 4
ULLDD UURRD LULDD DLRLD RRUUR DLDRR RR
Level 5
RURDD ULLDR URDDD LLLDR ULURR RRRR
Level 6
ULLDD URRDL ULDDD RDRUL LLURL DDRUL URRRR RR
Level 7
LUURR DDUUL DLDRU RDDLR RLDDL LURDR ULURR RRR
Level 8
UURDL DRRRU RDULL DDLLD DRRRU LURRR R
Level 9
RUULD LDRRR UDURR DDDLR UULDD UUULD DDRDL LL
Level 10
LDDRR LLUUR RDDDU UULDL DRURD LDRUR DRDDL LURRR UUR
Level 11 – 20
Level 11
DRRRR DDLLL DLLU
Level 12
URDRL LDDRU LURRR RRRDL ULDDR DLLDL
Level 13
DRRDU LLDRU RDLLU UURRD DDUUU LDDLD RURDD D
Level 14
URDRD DDLLU URRDD LULUR RRURD DDR
Level 15
DUURD LDRUU RDLDR LLDDR RRRUL URDDL LLLUR RRDRU LURRR
Level 16
DURDL DRDDR RUDLL UURRD DLULU RRRR
Level 17
RDULL DDRRU ULDLD RRRRR R
Level 18
DRLUU RDDUU RDDDL LDDRU LURRR RRRU
Level 19
URRDU LLDRR LDDDL DRUUU ULLDR URDDD LDRRR RUUUD DDLLL UUUUR
RRRRR
Level 20
DURRD RRLLU LLDRR RRLLL DDRUL URRRD LULLD DRULU RRRLL DDDRU
ULURR RR
Level 21 – 30
Level 21
RDRLL RRRRD DRDLU UURRD LULDD RDLLL L
Level 22
RRDUR RRDLR RLDLU LULDD DDL
Level 23
LDLDR URDDL DRRLU URRUU LDRDL ULDDL DRRRR R
Level 24
LDRRR RRLLU LLDRR RRRRR
Level 25
RDLDR RRURL DDRUL URDLL LLLDD RULUR RRRRR UUULL U
Level 26
RRRDD LRRRD RUUUR
Level 27
RDRRR URDDR RDLUU LDRDL LLLLU URDDD D
Level 28
DLDRU URRRD DLLUD UURRD DDLLU RLUUR RDDLD RRRRR
Level 29
DDRLU URRLU RRDUR DDLLD LDRRR RDRUL LLLUU RDRLL DRRRD RULUR
RU
Level 30
URRDR UURDD DUULL LLDRR RRURD DULLL LLDDR RUDLD RRRRD RULLL
LURRR RRU
That's everything we are sharing today for this Catch The Donut guide. This guide was originally created and written by Na. In case we fail to update this guide, you can find the latest update by following this link.
If you believe that any of the content on this site violates your rights, including your intellectual property rights, please contact us immediately using our contact form.