Infographics for what ammo to use where and the legend for armaments so you can tell what a vehicle is armed with at the vehicle control screens.
Armament Legend
Easily tell what an air vehicle is equipped with when launching it from the Vehicle Control Screen.
Ammo Chart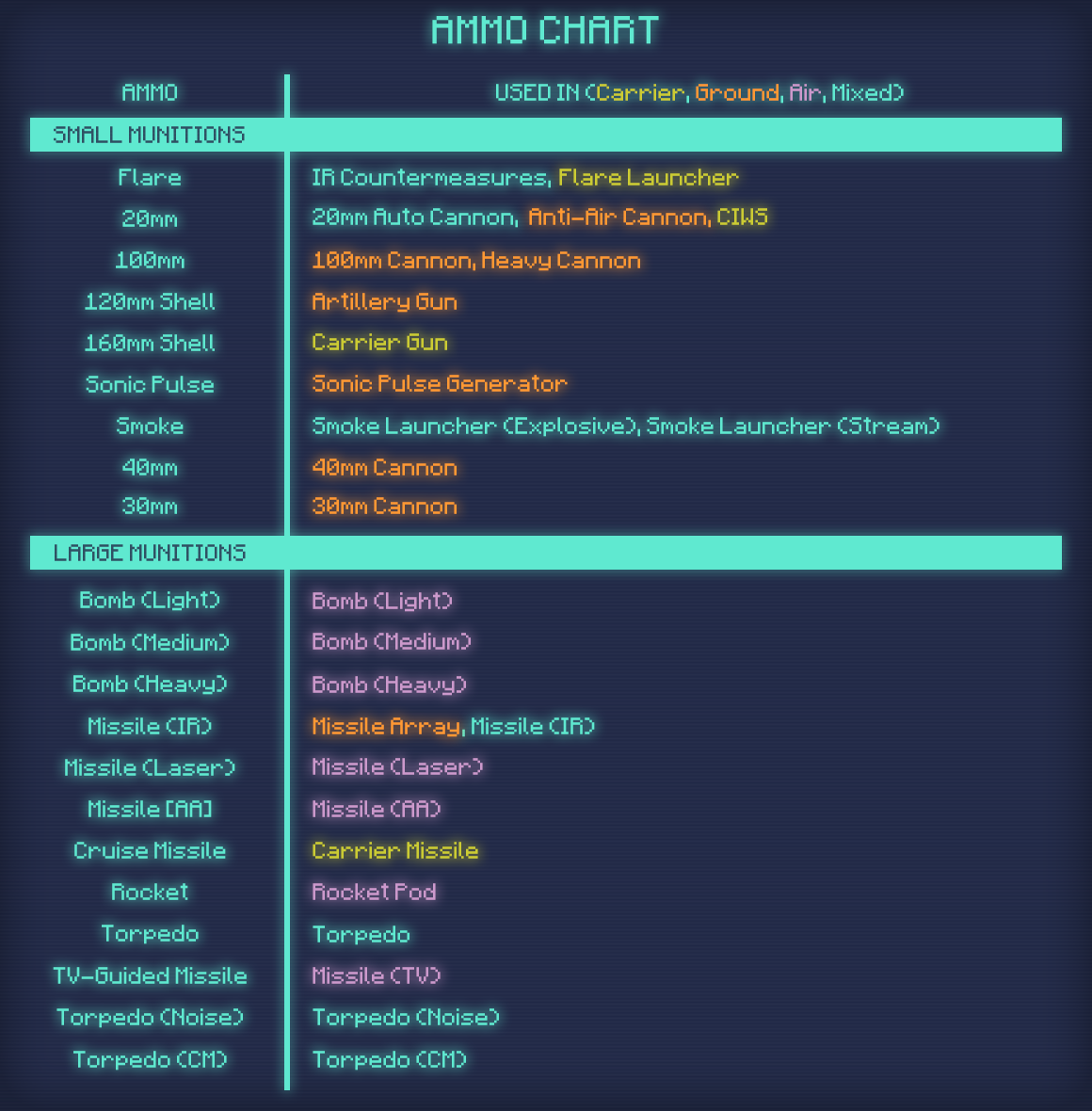 For Logistics people. Know what you need to buy for what.
If you believe that any of the content on this site violates your rights, including your intellectual property rights, please contact us immediately using our contact form.