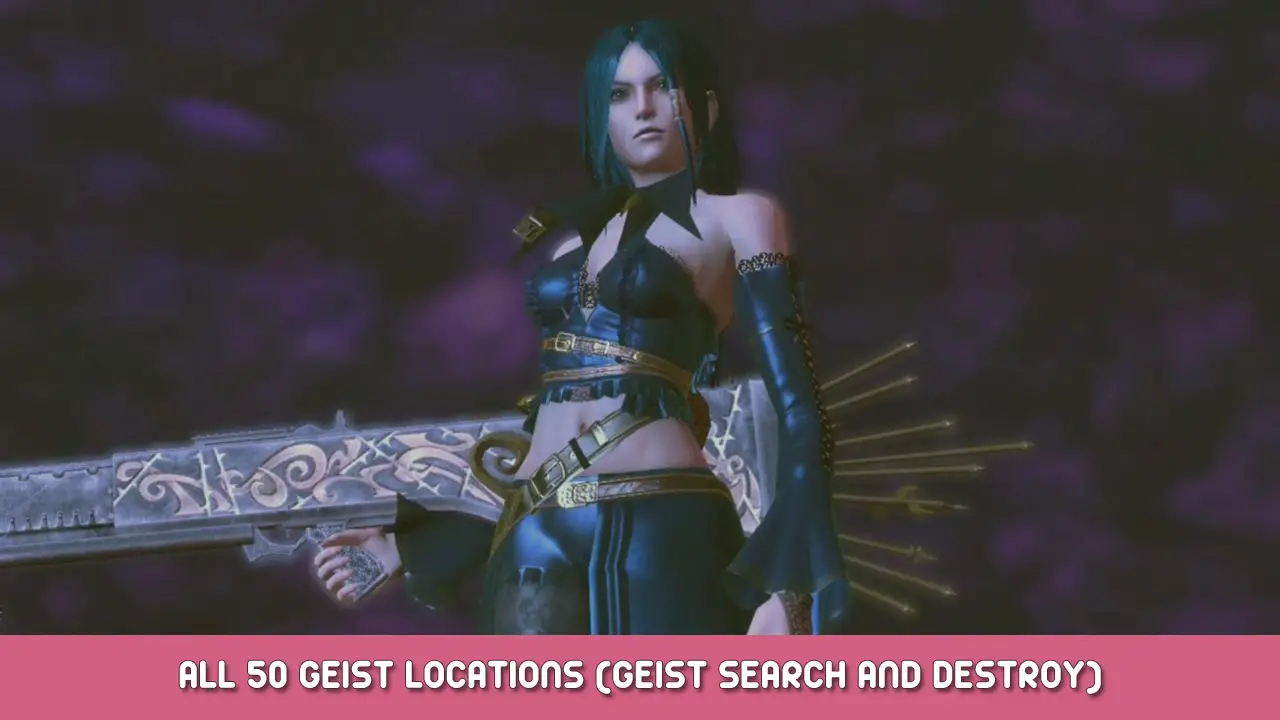 Locations of all 50 hidden Geists with screenshots and video walkthrough.
Introduction
The objective of Concept Mission "Geist Search and Destroy" is to eliminate all 50 Geists hidden across the stage before the 30 minutes time limit expires. The mission is cleared once all 50 Geists have been defeated. Failing to eliminate all 50 Geists before the 30 minutes time limit expires does not fail the mission, but results in a far worse score and final ranking. The number of remaining Geists is displayed on your HUD each time a Geist is defeated. Additionally, the HUD will inform you about the time limit when the remaining time is less than 15 minutes, 5 minutes and 10 seconds.
By default, enemy Geists spend the mission in a passive state, crouched down in their respective hiding spots and not actively engaging the player. When passing by the hiding spot of a Geist, they will jump to their feet and audibly admit defeat. If not subsequently killed within a short amount of time, their state will change to aggression, at which point they will act like regular enemies.
This Concept Mission recycles part of the map that is used in Stage 5 of story mode, with slight changes done to the map layout. As mission modifiers, the 'Sacrifice', 'Tornado' and 'Meteor' spells are disabled and cannot be cast.
The number of Geists, their hiding spots as well as the time limit appear to be the same no matter which difficulty is selected. Since all Geists remain in a passive state for most of the mission, it is fairly easy to clear on 'Hell' difficulty.
It is worth noting that the PC release of 'Bullet Witch' added a Dash feature that was initially cut from the original console version. The Dash ability rapidly propels the player forward, and proves very helpful in traversing the stage quickly.
A Dash is performed by bringing up the magic ring and pressing the crouch button. Like the Dodge ability, dashing does not consume mana. I would advise to use the Dash ability in moderation, as its nature as a former debug feature has a tendency to fling the player great distances when dashing against steep surfaces.
Geist Locations (Open Field)
Geist Locations (Village)
That's everything we are sharing today for this Bullet Witch guide. This guide was originally created and written by NGCHunter2. In case we fail to update this guide, you can find the latest update by following this link.
If you believe that any of the content on this site violates your rights, including your intellectual property rights, please contact us immediately using our contact form.