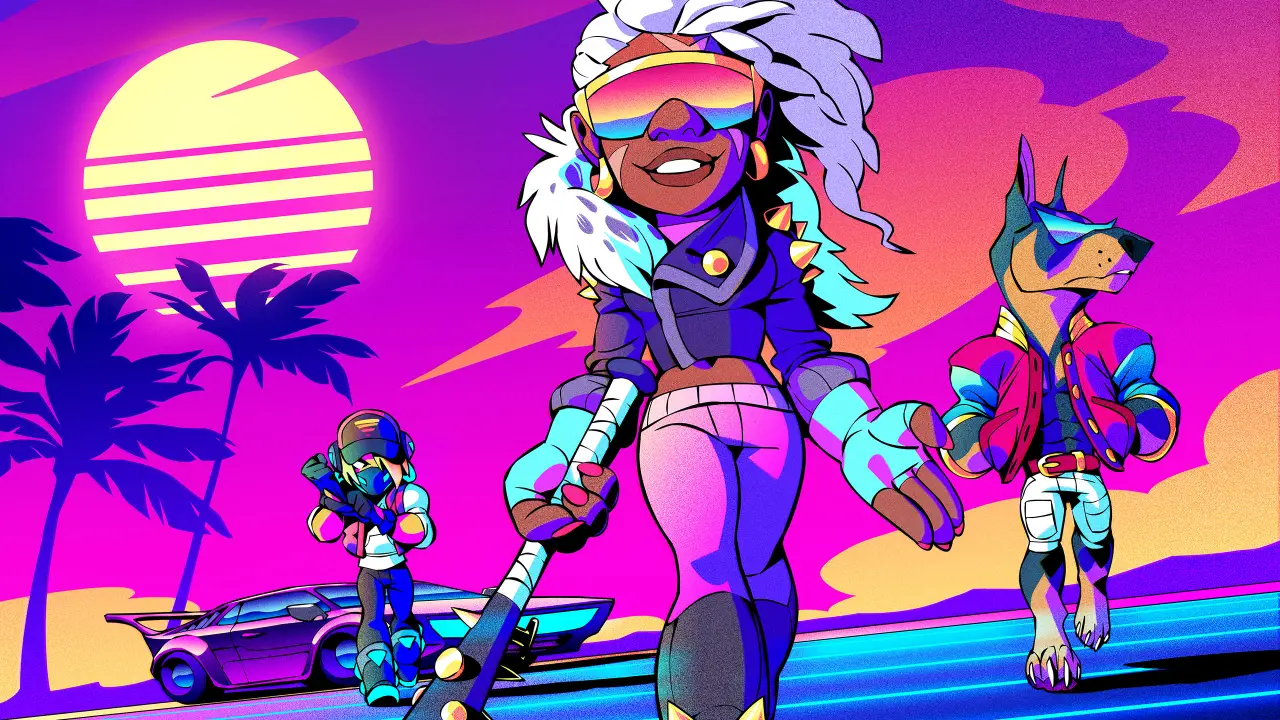 In this guide, we will be covering what new players/fresh players can do to improve at Brawlhalla. Other people can also use this guide, so don't be afraid to look at it.
Getting Started
If you're a new player (literally new), your main focus probably gonna be discovering by yourself what is Brawlhalla. Without knowing at least what you can do is already improving, and discovering by yourself will help you more than this guide now. Other than that, there are some other things new players need to remember when playing the game and improving:
Moves and Moveset
If you want to know more about Brawlhalla, this section right here can help you out! These are all the moves you can do in Brawlhalla
Light Attack – It's usually a fast attack usually used to build up damage and used as a combo starter. Each weapon has a different light attack kit
Heavy Attack – It's usually a slow attack, stronger than light attacks, but slower used to deal more damage. It's not a great idea to use this every time as it can be dodged easily.
Jump – I mean, it's self-explanatory, you jump. you have 3 jumps total, if you go off-stage you'll have two only.
Dodge – one of the most essential parts of Brawlhalla, dodging is used to avoid incoming attacks and it has a cooldown of 2 seconds on land, and 8 seconds on air. You can dodge both in air and on the ground and you have 9 total ways of dodging, that depend on which direction you're holding.
Dash – another essential part of Brawlhalla, dashing is used to move faster and to extend some attacks so they can reach further enemies, they only work on the ground.
Gravity Cancel – a gravity cancel is a grounded attack used on-air, and it's executed by using a spot dodge (dodge without direction) and inputting an attack right after, it can be used as an edge guard or to catch off-guard your opponent.
Chase Dodge – a chase dodge is usually used to move recover to stage quickly, extend strings, or reads. It's performed by dodging (with a directional input) after an attack, you can do 2 chase dodges on the ground, and 1 on air
Terminology
To understand guides and people better, you also need to know the terminology, which people use to indicate combos/strings, attacks, or reads, here's all the terminology needed, there is also community terminology to understand more stuff about the community terminologies.
Main Character Searching
New players struggle a lot at finding a new main, maybe this section can help you?
Testing
You clearly cannot get a main without testing some legend: try going to training mode, experimental, or any other casual queue and try using some random characters. Using random is useful to see which legends suit you the most when you're trying them for the first/second time, and see if you like them or not.
Comfortable Weapons
Some people can find some weapons more strong than others and say "hey this weapon is broken pls nerf", but I think weapons are all unique and balanced, and it's just personal preference for your main weapon. After you finished testing, you can check which weapon/weapons you feel more comfortable using and try sticking with that weapon more.
you tested in training mode, you got your best weapon, now it's time to find a character! Good luck with your new main!
Room for Improvements
A lot of times, silvers and golds tend to not know how the hell do people improve so fast, it's because they have good focuses. In this section, I'll be covering some of the things a (decent) silver needs to know to get to higher elos.
Spacing and Approaches
Spacing your opponent is basically hitting them without getting hit, yeah that's pretty much it. Nice! but who the hell am I supposed to improve?
first of all, the key thing is to learn the hitboxes of the weapons you're trying to play this will give you even the minimal information needed to improve your gameplay by a lot. Where to do this? training mode of course! in training mode, you can put on the hitboxes and watch yourself! you can do it offline too so if your internet is gone, practicing this in training mode is really helpful.
When we're talking about approaching, it's always important to NOT use the same attack. Continuing using the same attack gives your opponent the info needed to punish you everytime you will do the attack, it will put you at a disadvantage too
Movement
A lot of new players struggle a lot not getting hit, mostly because they don't have experience, in this section, I'll cover some basic movement you can use to refine your playstyle and move around better
Dash (clicking your dodge button on the ground while holding directional sideways) – Dashing is used to move faster and can be used to go from a place to another more efficiently (you will not dodge btw, it doesn't give you invincibility frames like a dodge).
Backdashing (you go in a direction, do the same thing as dash, only with the directional input on the opposite side) – backdashing can be used to dodge attacks and punish them really quickly.
Fast falling (hold down in the air) – fast falling is really useful, if you're in the air you can fast fall and go down much faster and more precisely, it can help if your opponent is trying to get you from sideways.
Jump-dashing (jump + dash at the same time) – jump-dashing can be used to extend aerial attacks to a longer distance, for instance, you can do a Jump-dash Sair and hit your opponent from a medium distance.
Training mode is again the place where you can practice all of these, try doing some movement practice in flat stages and move around after learning basic movement, after that, try testing your new capacities with a bot or a friend of yours (if you have any).
Finishing Your Opponent
A lot of people struggle with this aspect, and I can see why they are stressed! they often use sigs to kill and panic attack, which is wrong and can be punished without any problem if your opponent is good enough.
Let's start with simple tips:
Don't use heavy attacks/sigs to kill: they are really slow and punishable so it's a rather bad choice.
Don't spam the same move over and over: even if it's not a sig, you're still spamming it around, your opponent can easily space your attack and punish you everytime.
What to do for killing?
Find the simplest and safest combo/string to kill, combos can help you out because they are true if you input them correctly, so even if you don't kill them, you can get damage build up to do it again later.
Yeah, that's pretty much it, just remember these 3 things and you'll improve as time passes.
Off-stage and Edgeguarding
I have to admit, every person I saw in silver/gold all used the same things… recover with recovery and kill with a ground pound. Off-stage is a tricky part as a lot of people tend to panic and mess up a lot. Although it can be hard, try keeping your cool and just remember these tips:
If you're thrown off-stage, don't go ouga bouga panic to the wall: A lot of people really tend to go to the wall as fast as possible, and not think of what your opponent will do to them, they don't think! if you're gonna rush to the wall, your opponent is gonna easily Dair you or GroundPound you for an easy kill. You have a lot of resources, 3 jumps, 1 recovery, and 1 dodge, use them as wisely as possible! you can stay in the air for like 11 seconds! don't rush!
When recovery on stage, going all the way up is not a bad idea: going all the way up can space your opponent so you can recover safely on stage with a fast fall after. if your foe is trying to hit you, try hitting him back with a weapon throw or a safe move against him
Mentality
Mental is another thing to improve: Mental is about 75% of your gameplay. bad mental = bad game. To have good mental, it's important to have your focuses clear, keep in mind your different approaches, dodge options. Don't forget concepts like punishing your opponent if they miss or not spamming the same approach. If you're not having a good day and continue raging, try taking a break from a game to another, and if it gets worse, take a break from brawl for a couple of days.
Overall Bad Habits
I covered the main concepts already, but it's time to do a general section:
Don't spam attacks – the opponent can easly space your slow attacks out and punish you everytime. Light attacks are faster and can build up damage more easily.
Don't use the same dodge – using the same dodge is a bad habit everyone has, it will just help your opponent know what your next move is gonna be after being hit, which is that specific dodge. You can dodge 9 different ways, don't be afraid of using them all at the right time.
Don't use only 10% of your moveset – limiting yourself into using only 2 moves can damage your gameplay by a lot, every attack has its own good usage, try finding the trick to use them, and don't leave any move behind!
Don't jump after getting hit everytime – it's a panic move used by basically everyone, you're just giving your opponent an easy read, it ain't gonna dodge more.
That's everything we are sharing today for this Brawlhalla guide. This guide was originally created and written by RB Staff. In case we fail to update this guide, you can find the latest update by following this link.
If you believe that any of the content on this site violates your rights, including your intellectual property rights, please contact us immediately using our contact form.