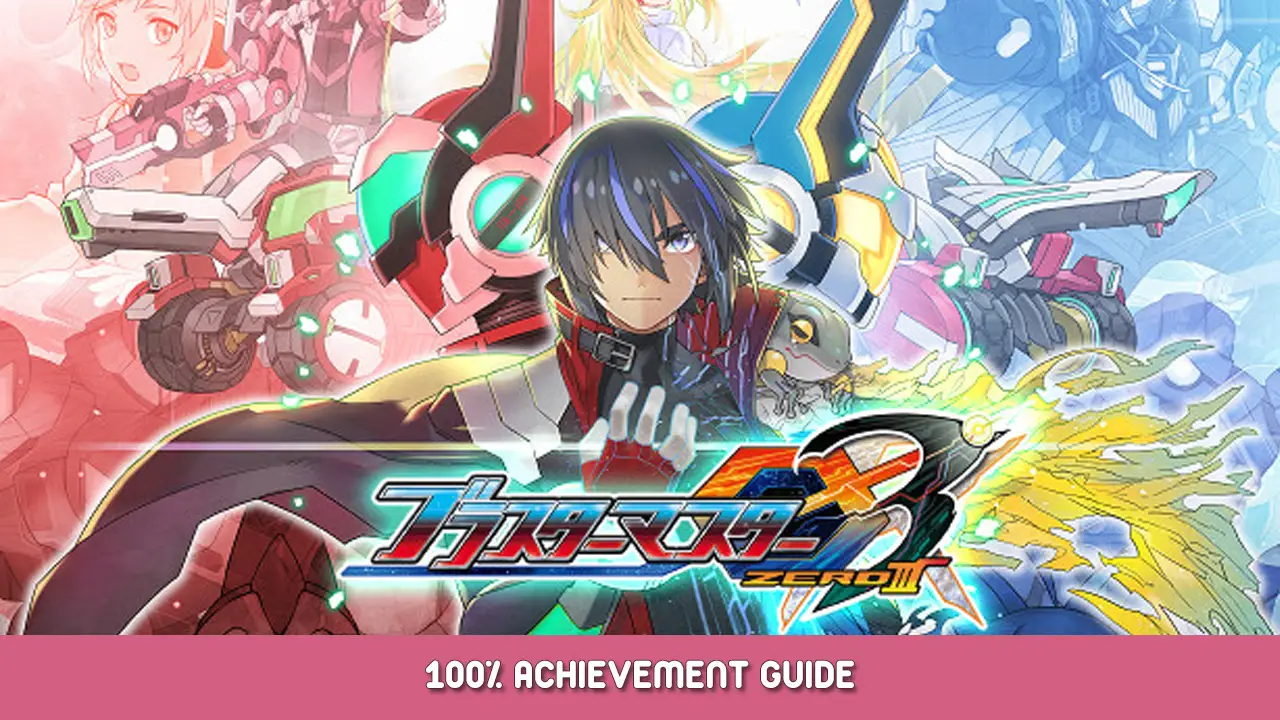 This guide goes over all the achievements in the game with some detail for the more challenging and missable ones.
Unmissable Achievements
I'm not going to go into any details on these as you will get all of these as you progress through the story. It is not possible to get either ending and miss any of these. If you somehow do, let me know cause that would be funny.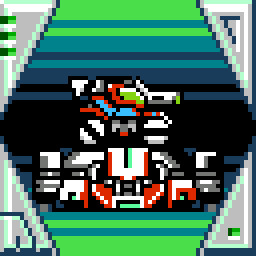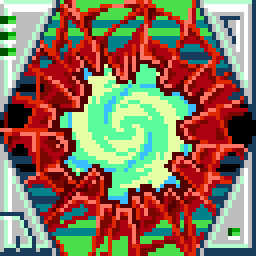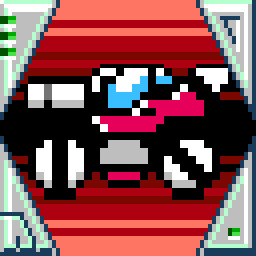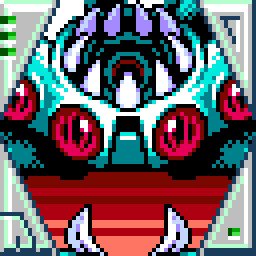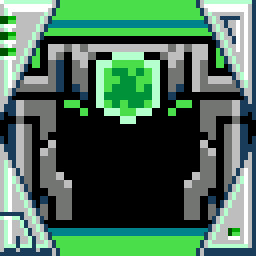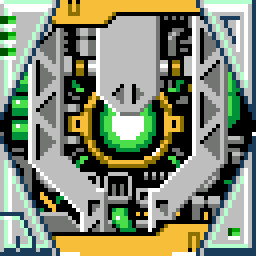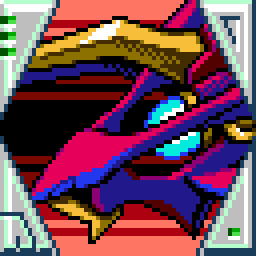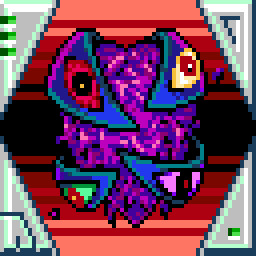 Before you continue on through the rest of the guide, let me establish the point of no return. This room from The Forbidden Sector in the picture below is that. Upon entering that wormhole and challenging the boss of Area 6 and progressing the narrative, you will not be able to return to any previous area (if you're going for the true ending, anyway). So be sure to collect every upgrade and achievement you want/can before going any further.
I strongly recommend saving at the retry point in this room, and copying your save data to another slot just in case.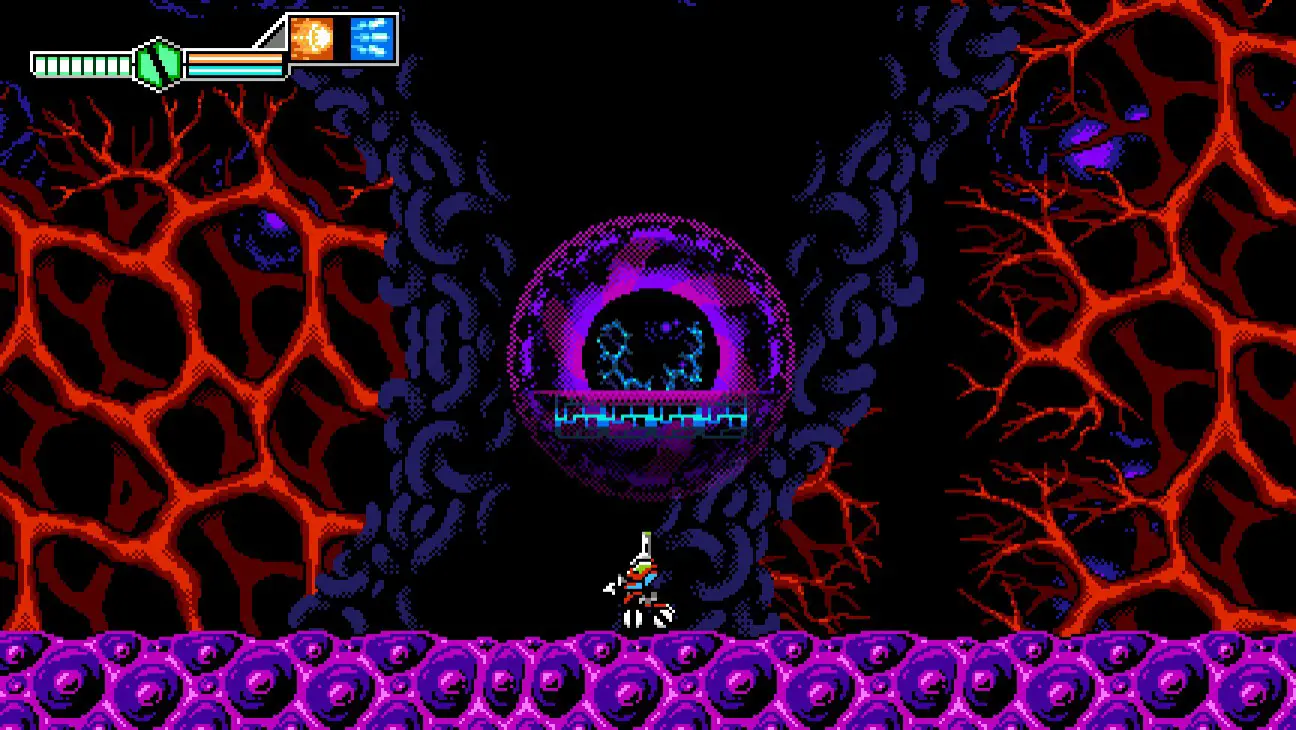 Beyond the Metafight
Defeat the Metal Attacker in the 1st area.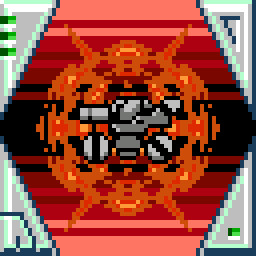 When you encounter Kane at the first area, you are normally supposed to lose to them; however, it is possible to win the fight. Although, it won't change the events that occur afterward. To make it easier for you, Inti Creates has a reset command that you can input on your controller. So be sure you set off the retry point prior to the fight, and upon losing, press Start, Select, L, and R simultaneously to go back to the title screen and then reload your file. Keep in mind that the inputs may vary if you've bound them to different buttons than the recommended location. If you do hit a save point after losing to Kane, you will have to try again on a different save file, but at least it's at the beginning of the game.
As for Kane himself, he isn't too difficult, but he may take a few attempts as you need to learn his attacks and you may have not come to grips with how Sophia works just yet. Kane does have UI like yours next to his HP bar that shows what sub weapon and shot type he has equipped to better prepare himself for what's coming next.
Gaia System Master
Master the Gaia System.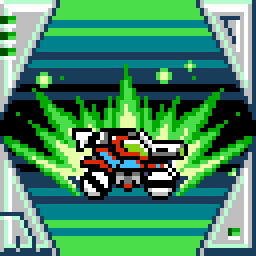 In order to obtain this one, you need to recover a certain amount of cumulative SP using the Gaia System. There is a great spot in Area 2 – Sophia Metropolis – where you can grind this out (picture below). Fire a sub weapon, hop on one of the springs to recover the SP, and then rinse and repeat. It is estimated that this will take about 20 minutes.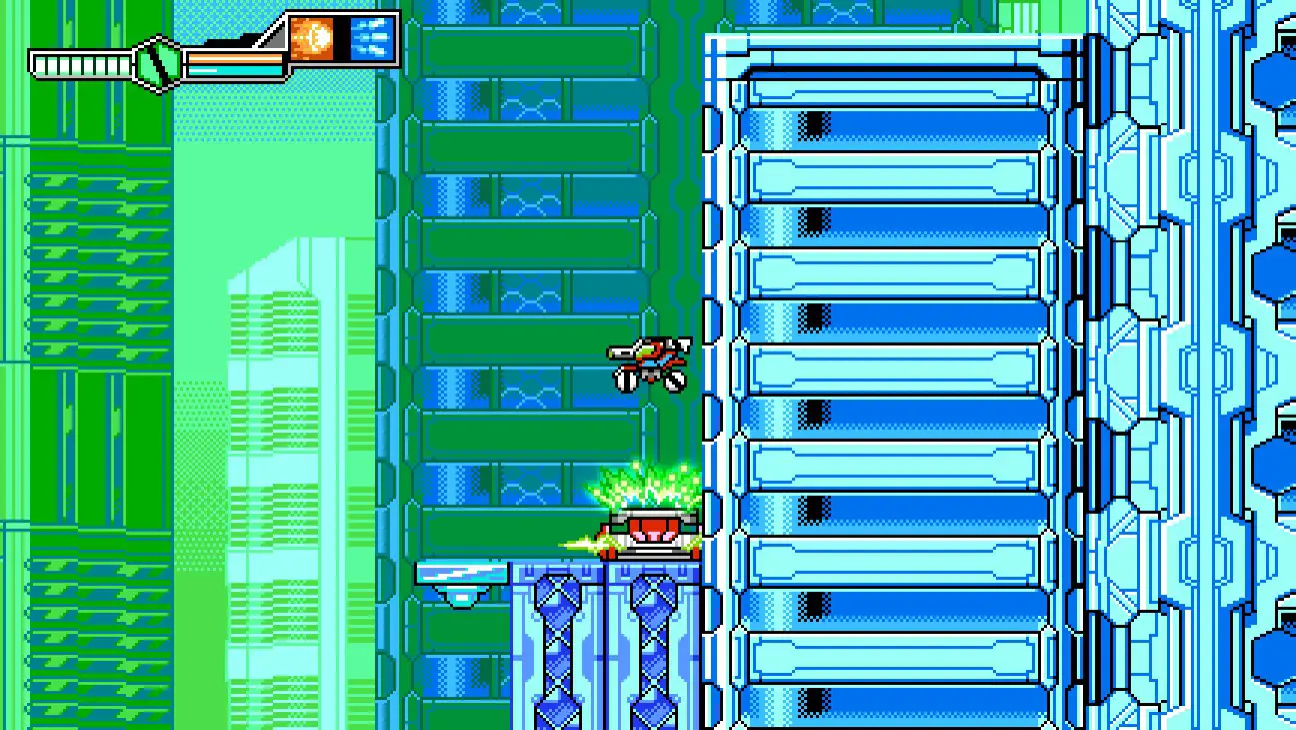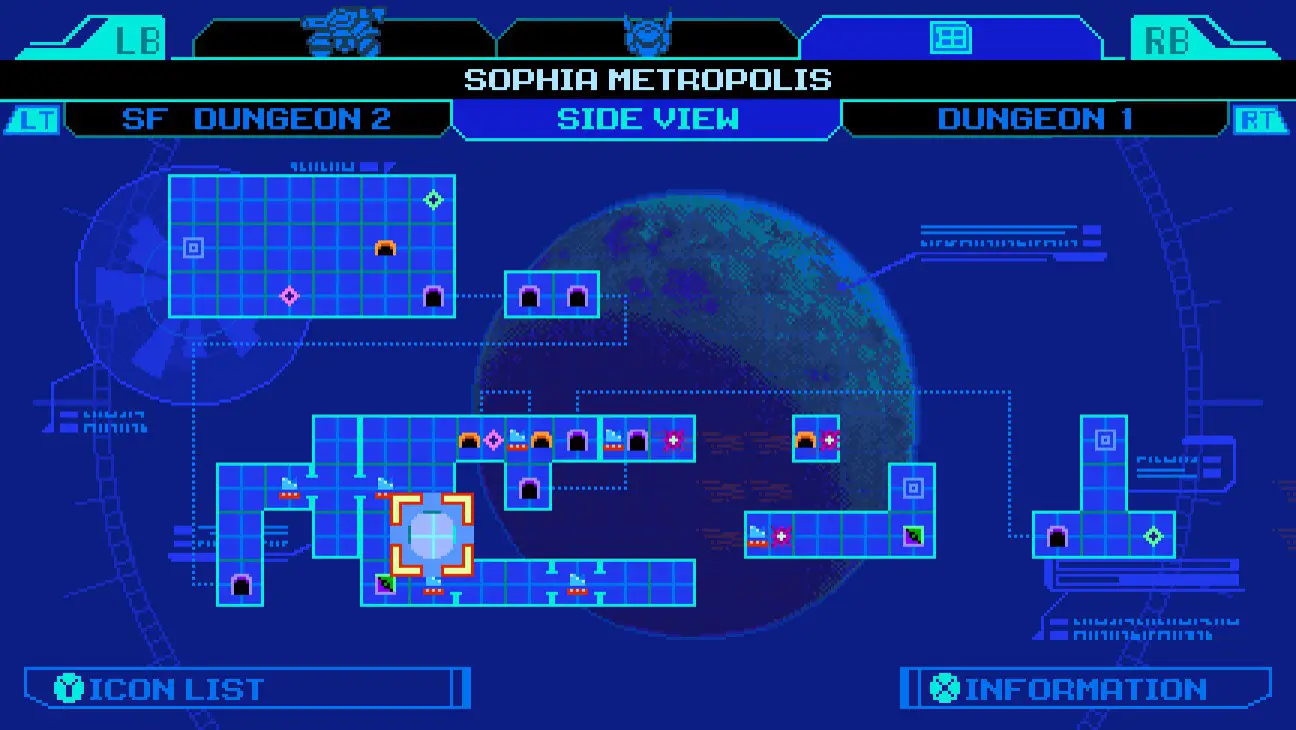 Reversal
Become a frequent user of the VRV system and acclimate to super-dimensional space.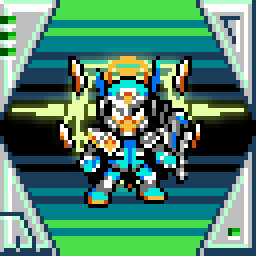 The game checks to see how many times you've entered super-dimensional space both on foot and in the Sophia. Once you've used the VRV system enough times, this will unlock. If you want to ensure you will get this, whenever you have the option to enter super-dimensional space in the top-down sections, take it.
This is also the prerequisite for the best ending of the game. The game will let you know if you have achieved this in the status screen – Jason, at the start of the game, has what I presume is a wedding ring, but by the end of the game, he will have two. In case you didn't use the VRV system enough times by the point of no return, you can still go back to meet the requirements.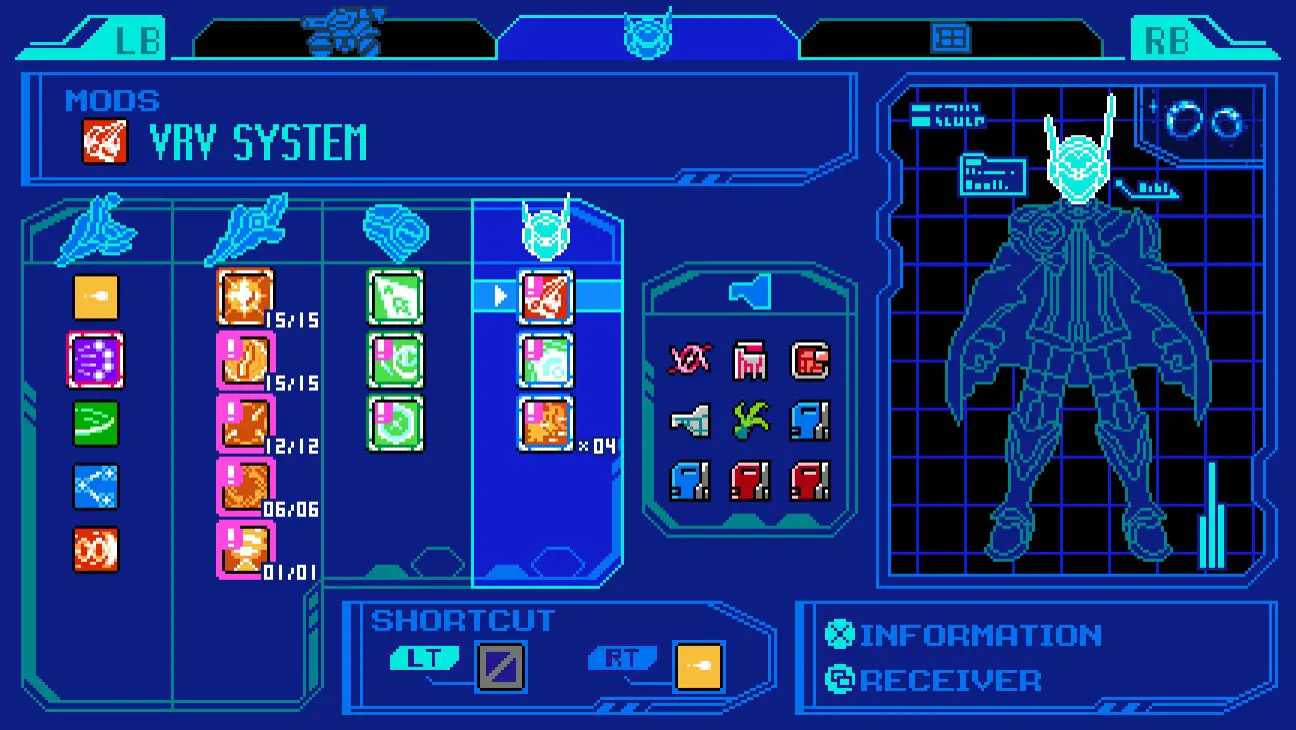 Life as a Human
See the normal ending.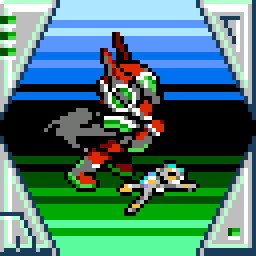 Either fight the boss of Area 6 – The Forbidden Sector – without obtaining the Reversal achievement or, if you already got
Reversal,advance through the text as normal, ignoring the red text/hint the game gives you. This will give you the non-canon ending of the game. Don't worry about getting this one, the game's last save point was before the boss back at the point of no return so you can reload your save and get the other ending.
Life in Super-Dimensional Space
See the true ending.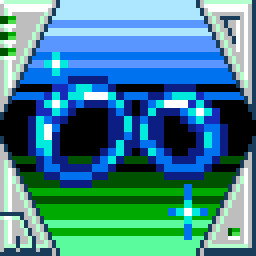 While were on the topic of the two different endings, in order to get the true ending, aside from meeting the Reversal prerequisite, during the last cutscene when a giant crack appears in your view, simply enter super-dimensional space one last time. This should be on your L and R buttons if you somehow forgot by now. Once you do this, there is no going back anymore. Also, this achievement won't actually pop until you beat the true final boss, but this section fit best right here.
Careful Collector
Obtain every item.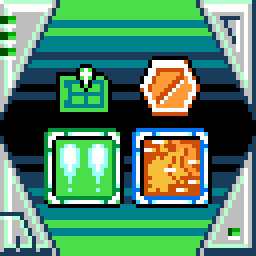 Self-explanatory. Please note that this achievement won't actually pop once you get all the upgrades as Jason because Kane, who you play as after on route to the best ending passed the point of no return has one optional upgrade. It can be a bit tricky to know if you got all the upgrades as Jason, and I cannot pinpoint every item in this guide to see if you are missing something, but I will still do what I can. For starters, like I said earlier, it's smart to make a copy of your save file at the retry point just before the boss of the Forbidden Sector, Area 6.
Are you able to have up to two full bars for your HP, SP, and Main?
Check every map – do you see any blue-rhombus-looking icons anywhere? Those are permanent upgrades. Areas that you are likely missing an item in are: Area 2, the optional boss behind the fake wall; Area 4, in the wormhole maze; and Area 6, an SF dungeon with a hidden upgrade that isn't in super-dimensional space.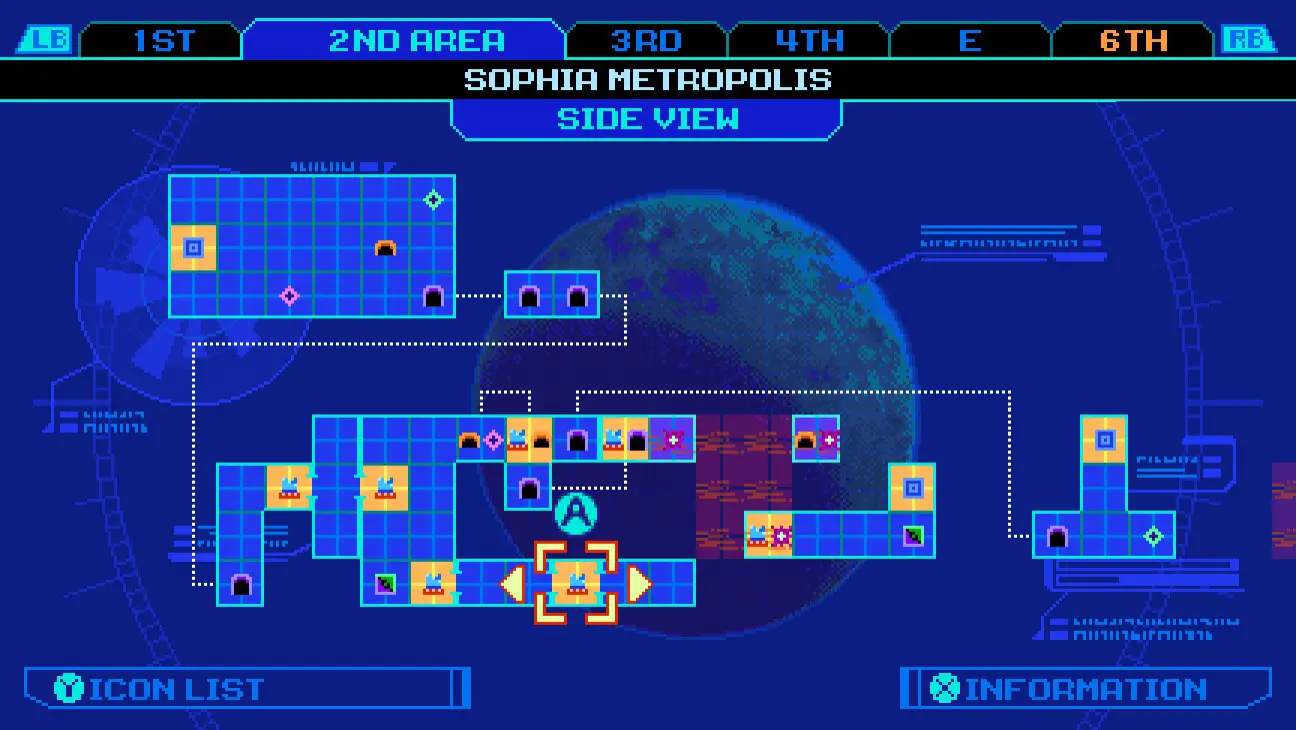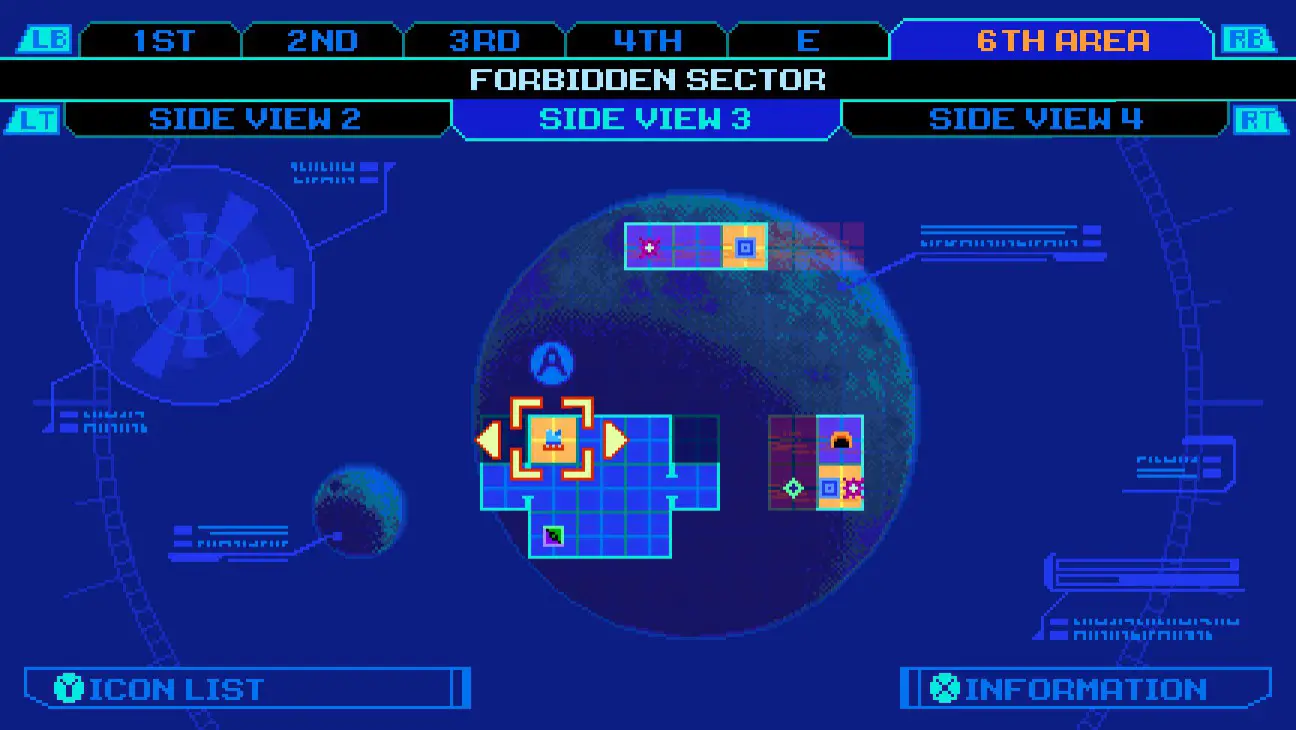 And, finally, do your status screens look like mine?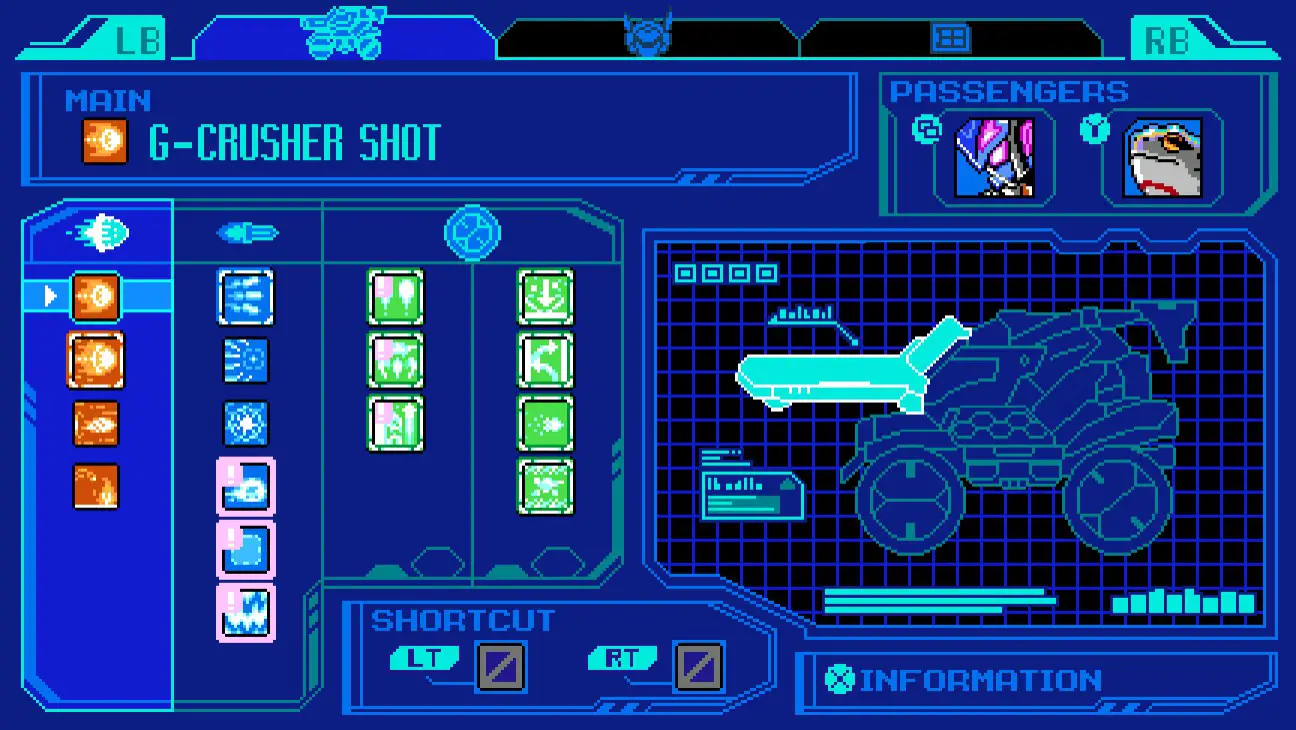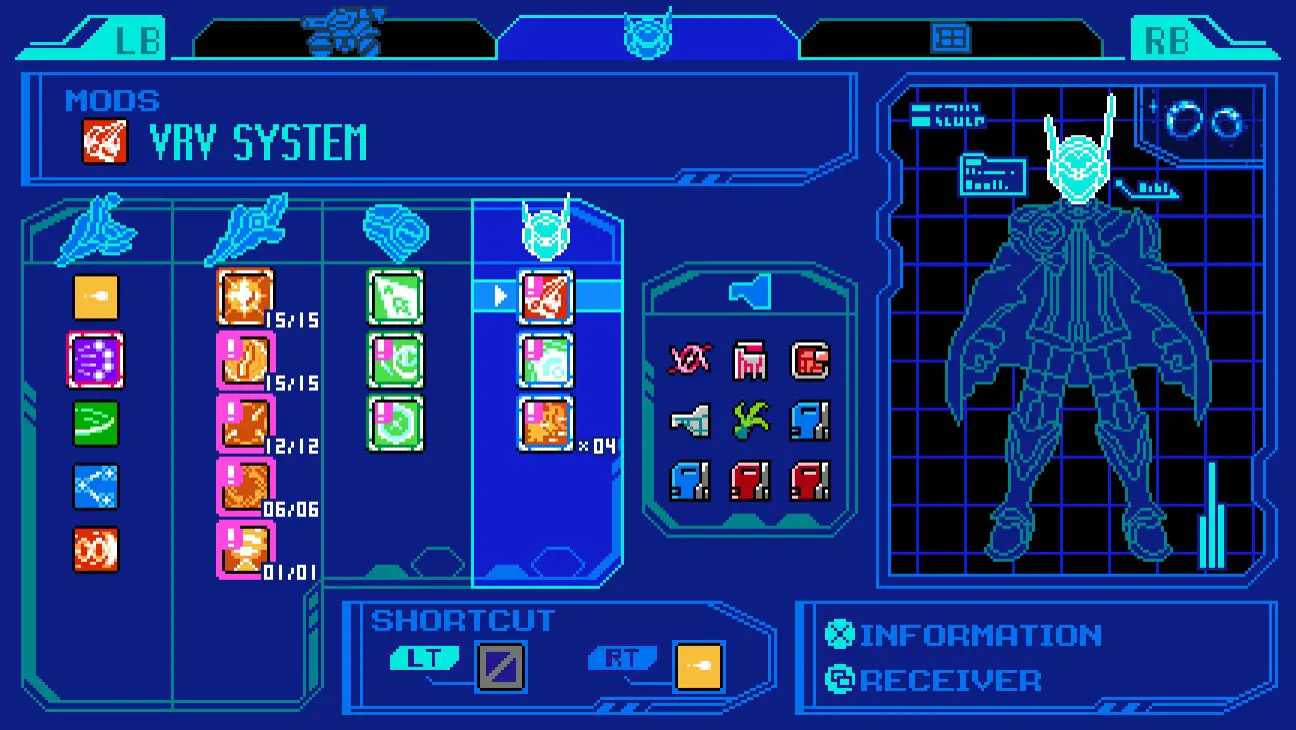 And as for that upgrade for Kane, you find it after the Kanna fight in what players call The Kanna Maze. You get to a point where you're supposed to do a little platforming – jumping down on several platforms to get to a platform below. Your eyes may have been drawn to the bottom of the screen as there seems to be a pit. Hovering down takes you to a dungeon, one will take you back up. So look to your right at the other one with the weird-looking wall that seems to be trying to hide it – you can actually just go in there. Progress through that, and you will find Kane's only permanent upgrade – the Accel Blast.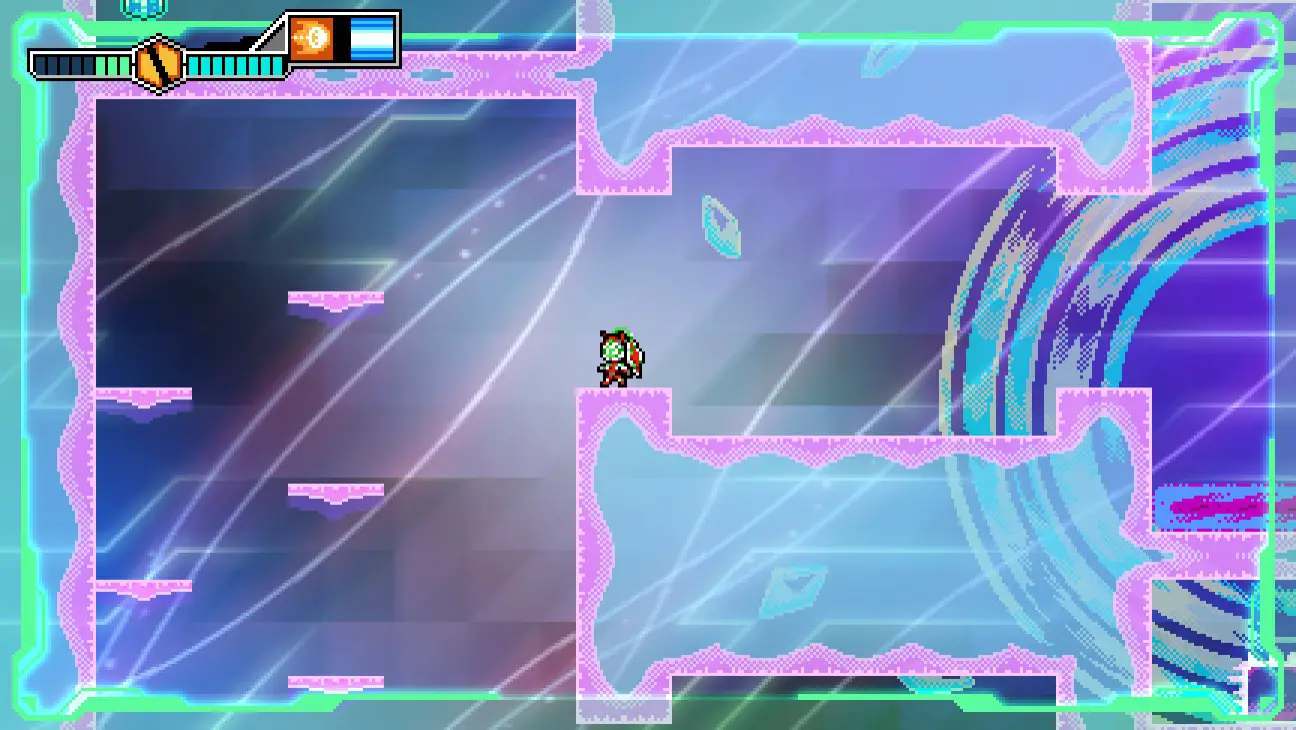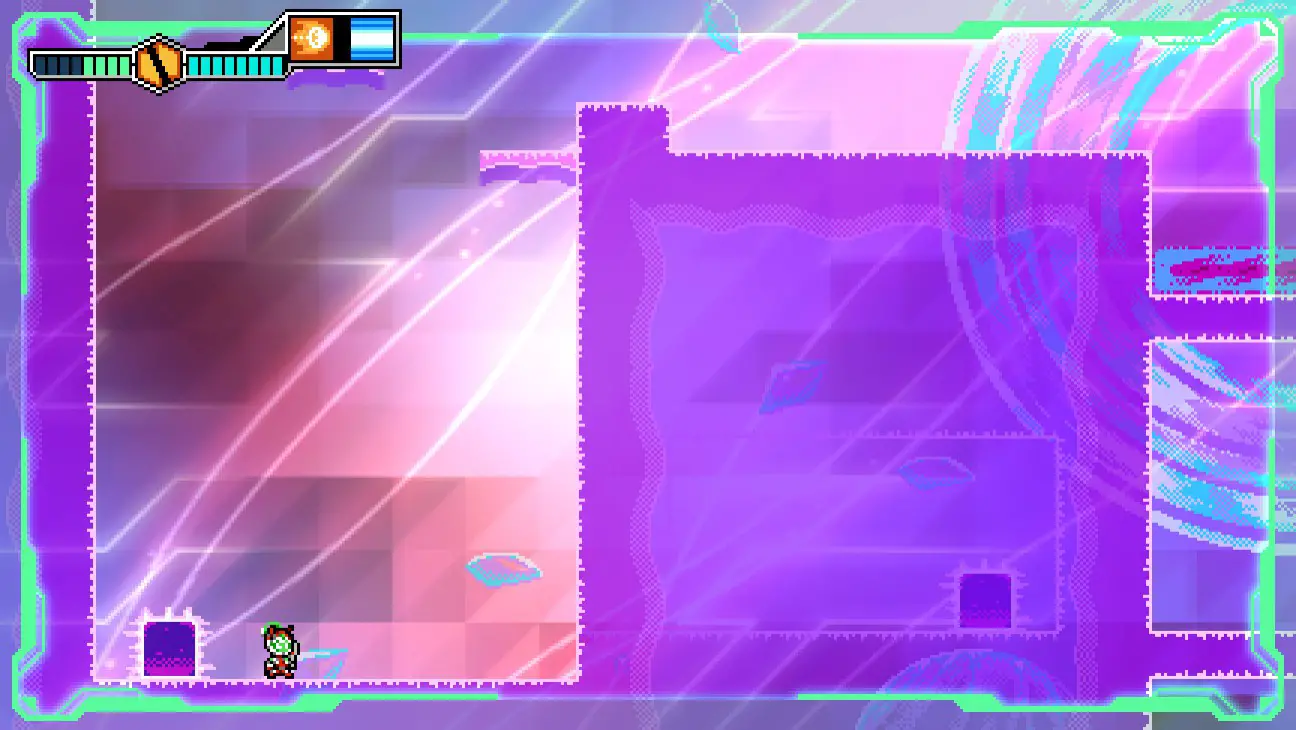 If the achievement doesn't pop upon getting the Accel Blast, you must've missed something as Jason. If you made a backup save file earlier, then you can at least save yourself a lot of time.
Leibniz Rising
Defeat Rising Garuda.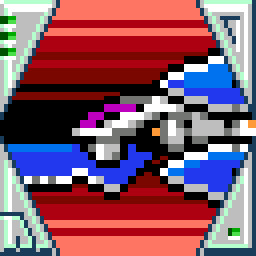 While not really missible when you're already getting the true ending, this fight is the second hardest in the game. There doesn't seem to be a whole lot of opportunities to damage Leibniz so be sure to make the best out of those few moments where you can dish out damage safely. This fight will utilize all of Kane's subweapons, with the exception of the addition upgrade, so enter the fight with as much ammo as possible. Also, I recommend you to use the shortcut buttons for your subweapons. This is perfect for Kane as he will be using three subweapons during this fight – two set to the back triggers and one set to the normal subweapon button. If you are still struggling, you can backtrack to the Kanna Maze to collect life energy guards for your Metal Attacker – there is an optional cave that contains a dead end with four of them (that's two whole bars of HP to work with).
And if you still need help, here is a video that my friend made to flex on people. It showcases how to avoid every attack and when are the best times to unleash damage. Unlike him, you can use the hover and take damage if you want.
Blaster Master Zero 3 – Rising Garuda No Damage, No Hover
Blaster Master and Warrior of Sophia
Defeat the final boss as Jason and Kane.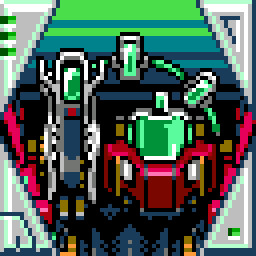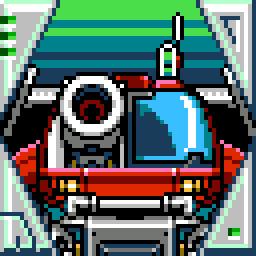 I just put these in the same section for convenience. Once you get one of them, you can reload your save and immediately get the other. I'd start with Jason. I won't give you any advice for beating Kane with Jason as it's one of the easiest fights in the game. Playing as a fully-powered Jason up against gramps who has been using the same loadout since 1988 – you're going to win this fight. Hell, if you're health manages gets low, Eve will step in with a replenishment.
Now as for beating Jason with Kane… remember how I said Leibniz was the second hardest fight in the game?
Jason is THE hardest.To make this fight easier for you, grab the
Accel Blastfor Kane. In case you haven't by now, you can still backtrack for them. Aside from that, I don't really recommend the use of any other subweapon. You can also backtrack for those life energy guards in the
Kanna Maze,After successfully avoiding an attack, Jason will be open for some damage for a second or two – this is time to start mashing. If there was any item you particularly used often as Jason, the AI will be more likely to use against Kane.
When Jason has half an HP bar, like if it were to happen as if you chose him, Eve would step in and heal him back to a health bar and a half while Jason goes into a rage state. He will head into a different dimension, where you will follow and have to avoid his attacks until he heads back to the super-dimension. Once you head back yourself, Jason will be out of SP and will be frantically using the Gaia System to restore his power faster – he is wide open. If you have Kane's
Accel Blast,use it now. You will need a full SP meter, be facing your target, and hold down whatever button you have it set to until it's fully charged. To know if it's fully-charged, your SP meter will empty when you start, but gradually fill up. Once it's full, release the button. If you successfully hit Jason with it, you win. If you didn't get that upgrade, you can still win the fight. When Jason is out of SP, do as much damage to him as possible until Jason recovers. Then the fight will proceed as normally; don't worry, Eve will not heal Jason a second time.
If you need more help, here is a video of myself beating Jason's ass:
Blaster Master Zero 3 – Final Boss as Kane
Here is also RedPhoenix7's video, if you wanted someone who is unemployed who did it without the Accel Blast:
Blaster Master Zero 3 – True Final Boss (As Kane) No Damage, No Sub-Weapons
Blaster "Master" Zero
Unlock all other achievement.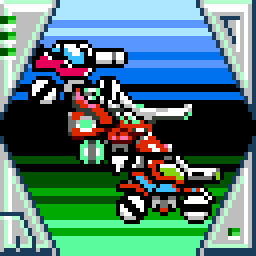 If you obtained this, congratulations. I hope my guide was of any help. If something is wrong or not clear, let me know in the comments and I will fix it as soon as I can.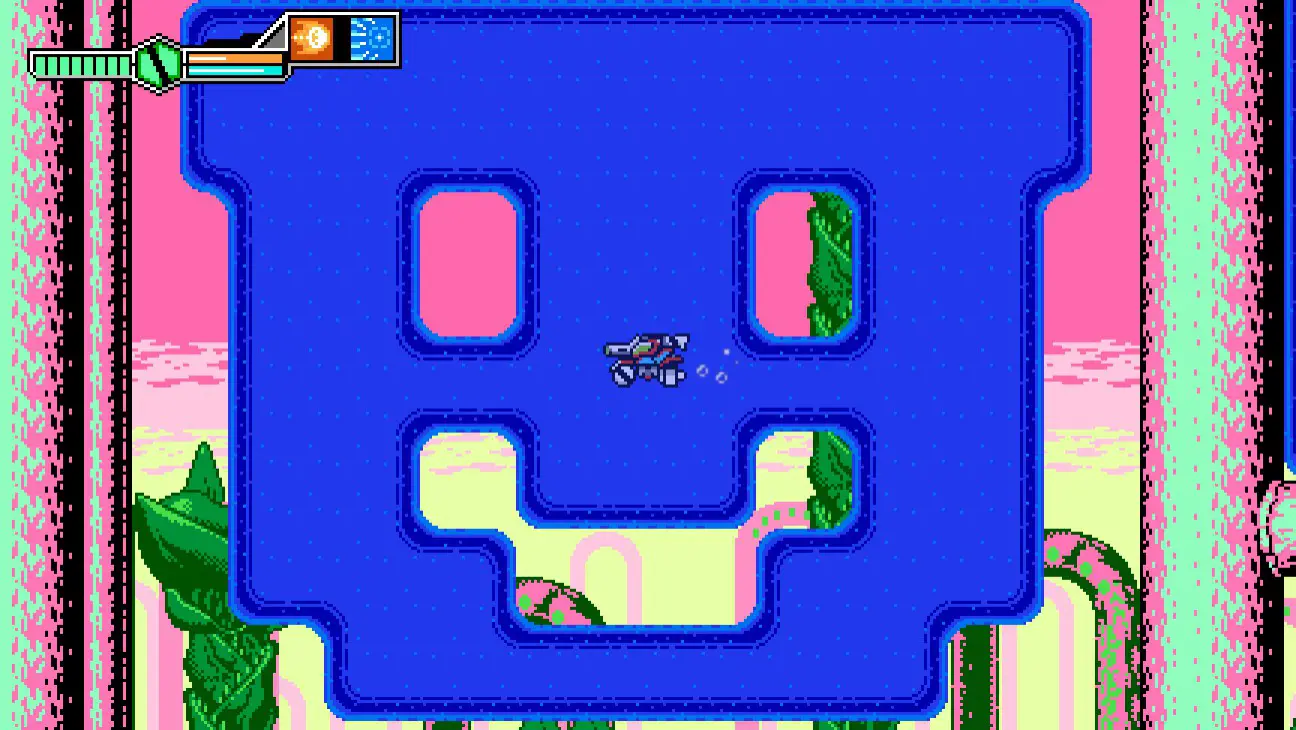 That's everything we are sharing today for this Blaster Master Zero 3 guide. This guide was originally created and written by KoolRanch. In case we fail to update this guide, you can find the latest update by following this link.
If you believe that any of the content on this site violates your rights, including your intellectual property rights, please contact us immediately using our contact form.