This guide will teach you how to reset and restart your progress back to the first chapter of Black Mesa.
Activating the Developer Console
First off, we're doing this on the old UI. To activate the developer console, just follow some of the guides and when you get to the "Launch Options" section instead of typing "-console" type this into it: on to the guide.

There are two options to activate the developer console. One: Activate it through Launch Options.
You need to hover over Black Mesa from the Game Selector. Next, right-click and you will be prompted with a screen of commands. Click the one named "Properties". Lastly, hover over to "Launch Options" and type -console in the input box.
Or, you can activate it with settings. You need to go to options and then, click advanced.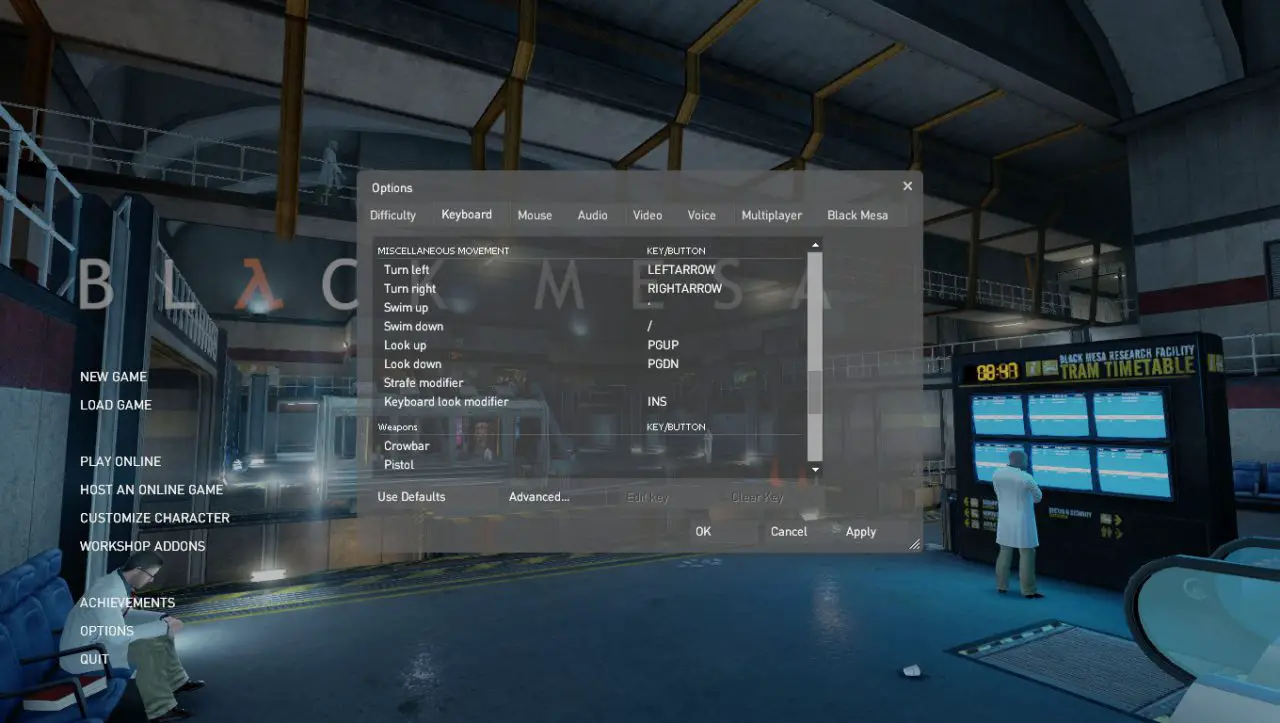 Next, you need to press the checklist before the words "Enable Developer Console".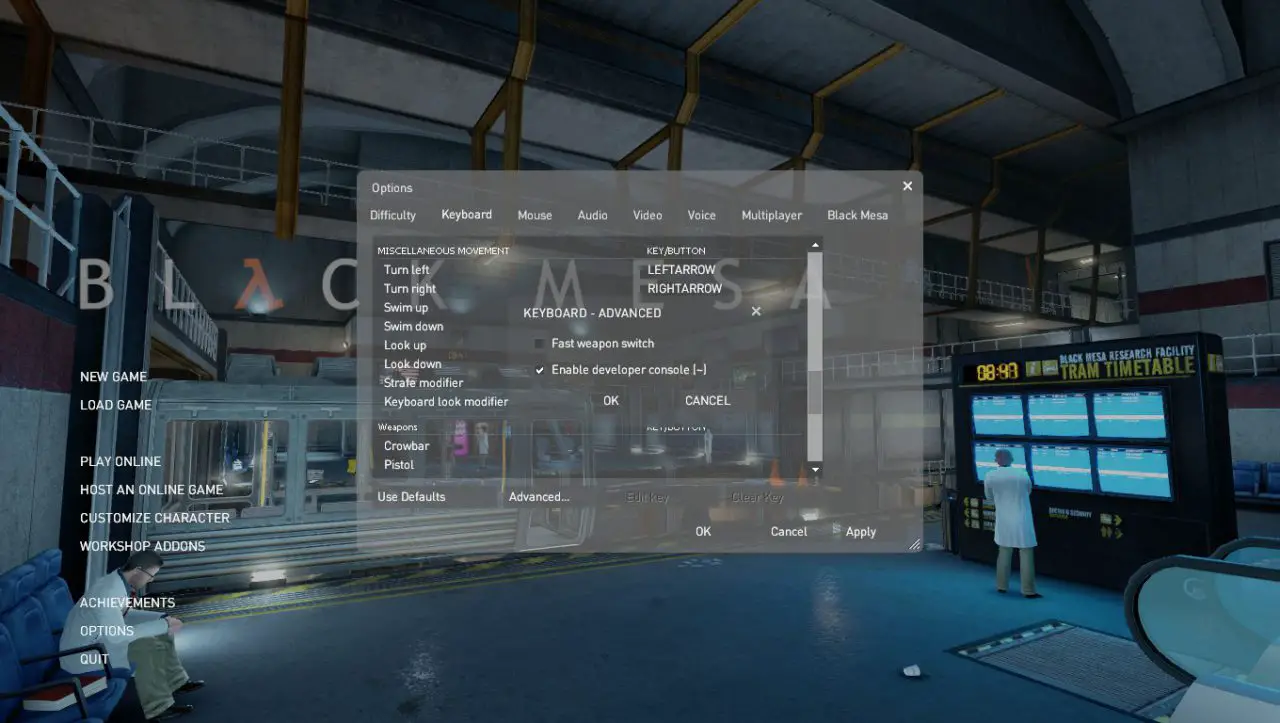 Then. Exit and click "Apply".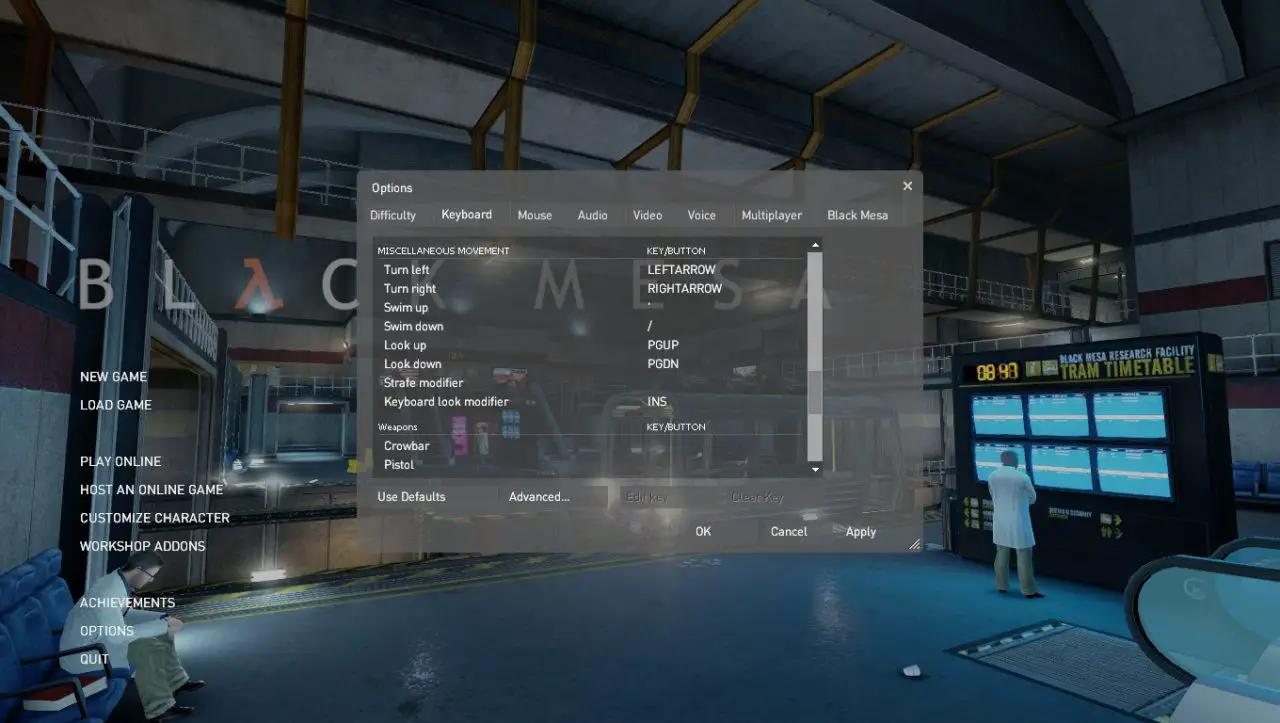 Accessing Developer Console
The default key to open the Developer Console is "~" if you set it to something else use that key.
The command is sv_unlockedchapters 1. Make sure you have no saves. This command can actually only work with the old UI.
You have to restart the game. You can get chapters back by typing sv_unlockedchapters + chapter number. For example, type sv_unlockedchapters 7 if you want to unlock Chapter 7.
Conclusion
And that's all for this Black Mesa guide. Do you have any suggestions or tips to improve this guide for Black Mesa? If yes, then make sure to leave a comment down below. This guide has been made possible by Gabe the Dog. You can check him out by simply clicking his name.