Title: Barotrauma
Release Date:
Developer:
Publisher:
A very simple tutorial about setting up a Navigation Terminal controlled turret system. You just need 1 atan component and 4 wires.
The Basic Design
Place atan component.
Navigation terminal: Velocity_x_out > atan component: Signal_in_x
Navigation terminal: Velocity y_out > atan component: Signal_in_y
Atan component: Signal_out > Turret: Position_in
Navigation terminal: Signal_out_1/2/3 > Turret: Trigger_in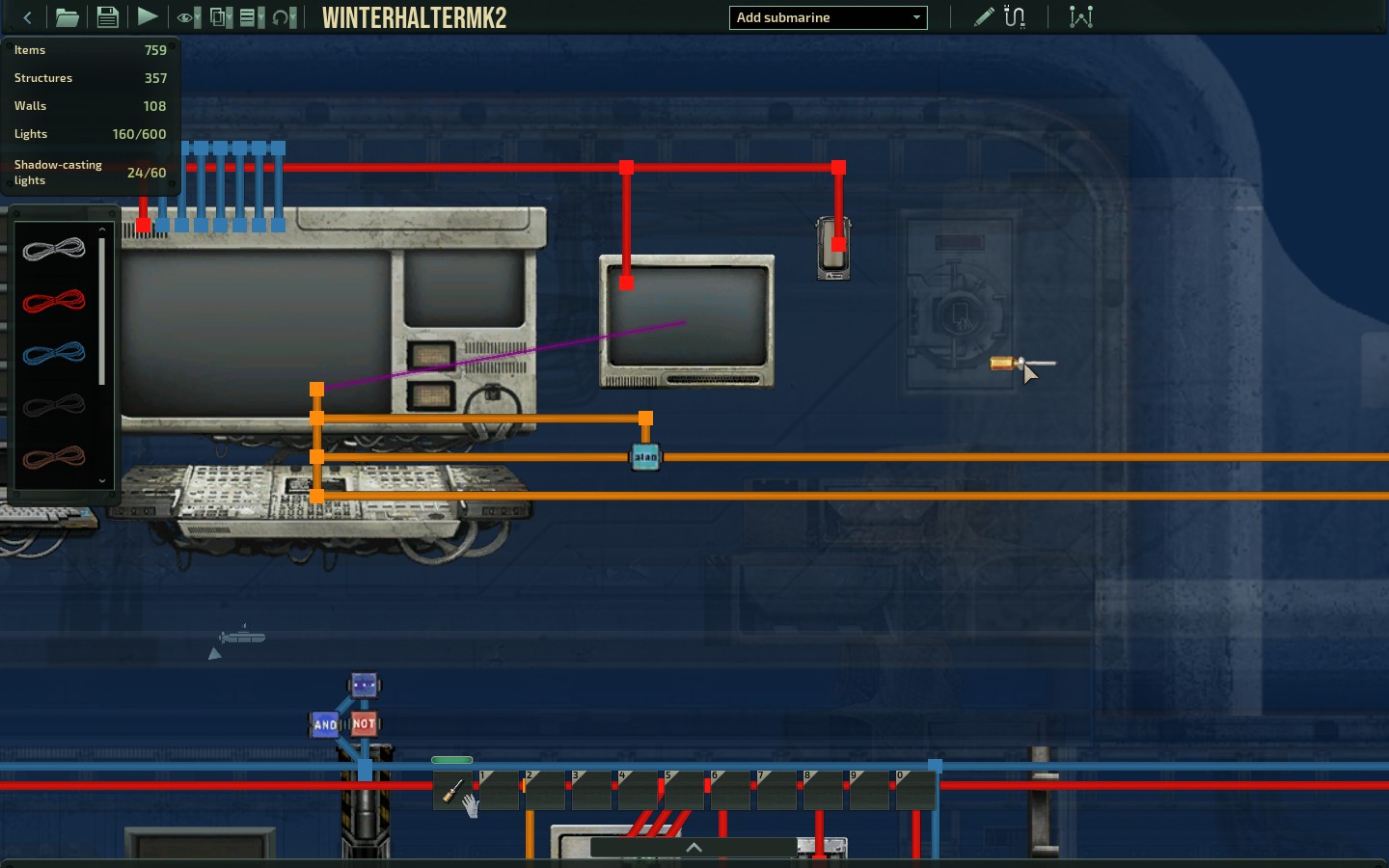 And you are all set!
Using a periscope to control the turret automatically overrides the system so it's very good.
This is best used with manual fire weapons, and with full auto, weapons use the design below.
Autofire Mode
You will need 1 atan component, 1 memory component, 1 relay component, and 6 wires.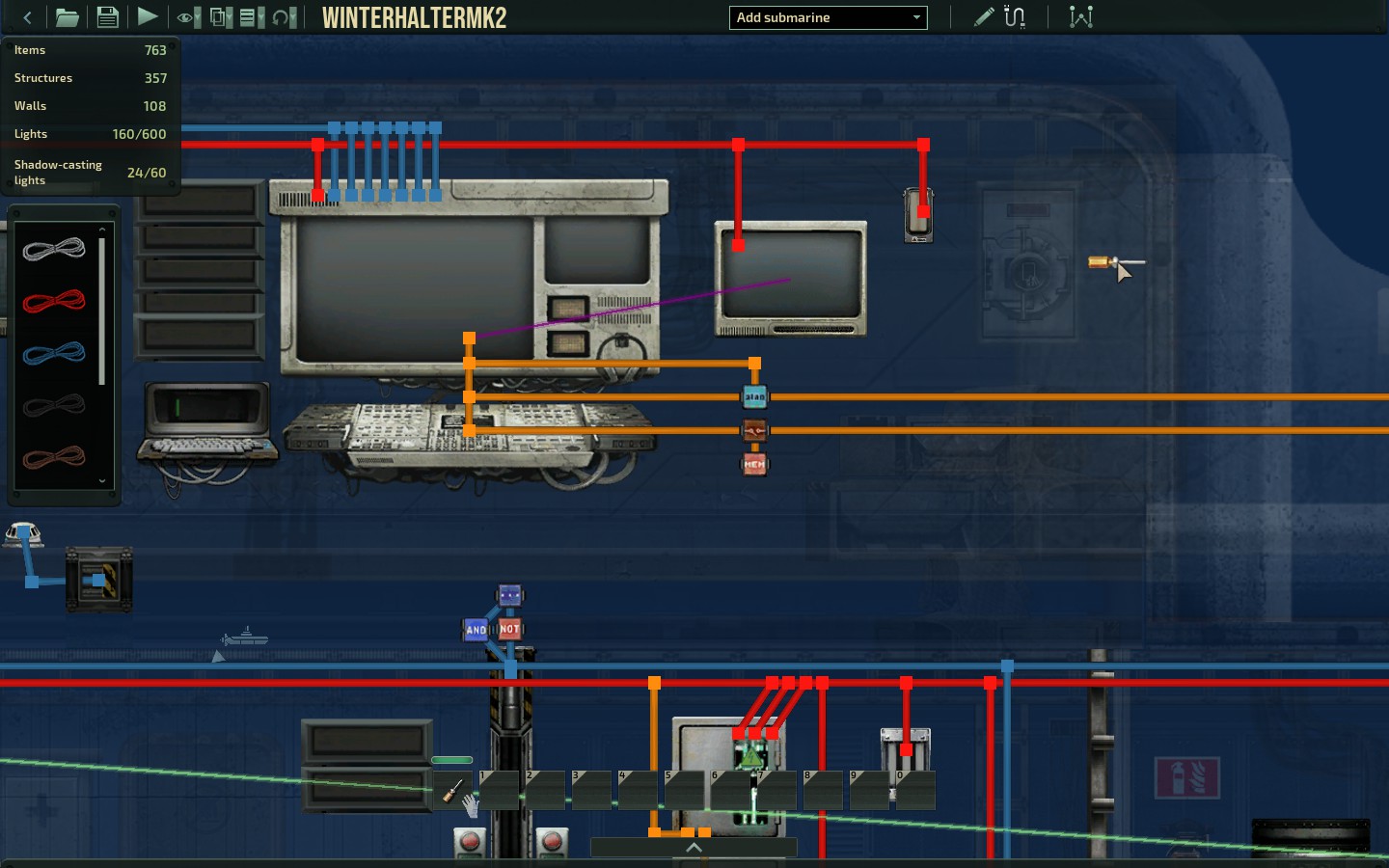 Set up the same atan circuit above.
Navigation terminal: Signal_out_1/2/3 > Relay component: Toggle_state
Relay component: Check the box off saying: (is on)
Memory component: value=1
Memory component: Signal_out > Relay component: Signal_in_1
Relay component: Signal_out_1 > Turret: Trigger_in
Now it will fire in autofire mode.
These are simple circuits that you can use on your sub, enjoy!
That's everything we are sharing today for this Barotrauma guide. This guide was originally created and written by Cengaver_. In case we fail to update this guide, you can find the latest update by following this link.
If you believe that any of the content on this site violates your rights, including your intellectual property rights, please contact us immediately using our contact form.