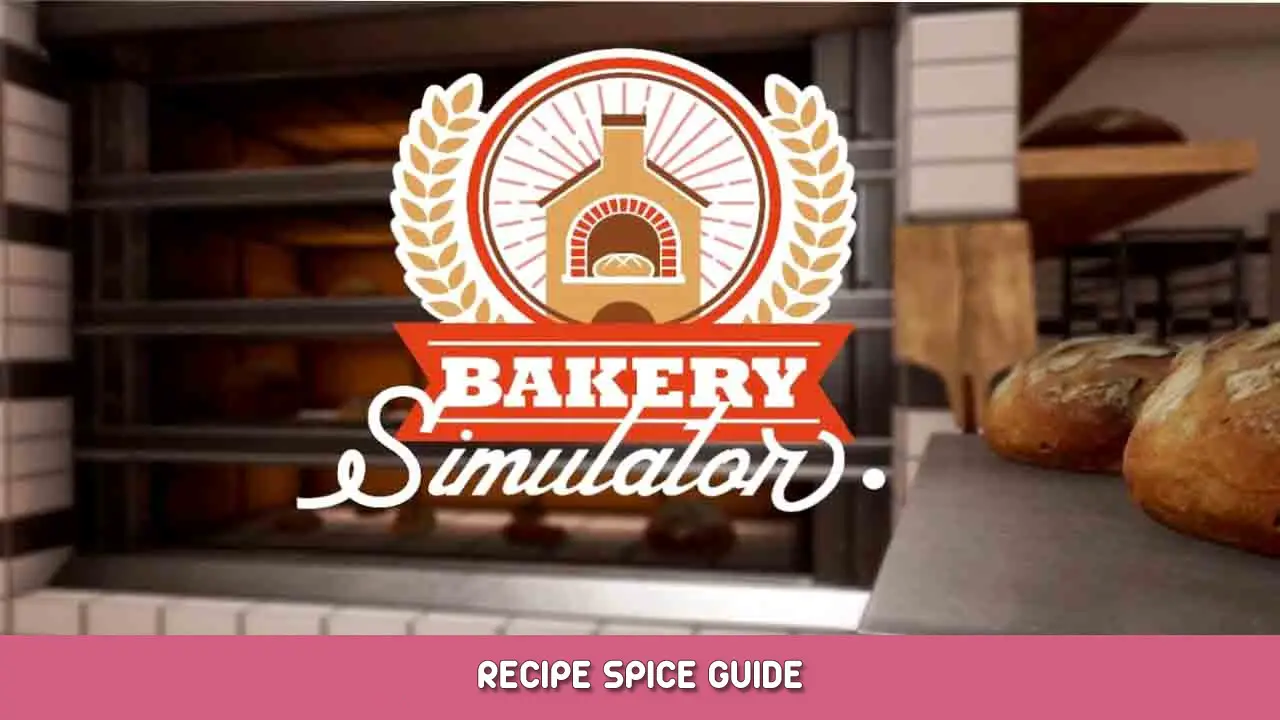 In this guide, you will find the mystery spices to add to your recipes in Bakery Simulator.
Mystery Spice Guide
Black bread
Rosemary
Basil French Toast
Granny bread Honey
Basil Puppet Bread
Cinnamon Cornbread
Sunny bread Orange peel
Buns
Brioche for breakfast Jam
Garlic morning roll
Triangular Clove Bread
Chili puppet bun
Granny Cinnamon Bread
Jam surprise bun
Ginger twin bun
Cinnamon Twin Bun
Chili Lava Bun
Mascarpone square bun
Ginger Magma Bun
Loaves
Honey Farmer's Bread
Rosemary folk loaf
Old fashioned cinnamon bread
Cranberry Silver Loaf
Sunny Loaf Orange Bark
Loaf of grandmother Cardamom
Cupcakes
Vanilla Cupcake
Busy Cranberry Cupcake
Cupcake for a disappointed day Mascarpone
Cup of Cocoa Honey
Caramel Surprise Cupcake
Cinnamon Grandpa Cupcake
Exotic Clove Cupcake
Chocolate Vanilla Cupcake
Clever Ginger Cupcake
Doughnuts
donut jam
Donut for a Disappointed Caramel Day
Cranberry Surprise Donut
Orange coconut donut
Mascarpone puppet donut
Cinnamon grandpa donut
Pastries
Garlic Baguette
Croissant Jam
Bagel Chili
Rosemary puppet wand
Cardamom Gluten Free Wand
Chocolate croissant Orange peel
Ginger Pretzel
Vanilla Puppet Pretzel
That's everything we are sharing today for this Bakery Simulator guide. This guide was originally created and written by PsyKo (Ava Clark). In case we fail to update this guide, you can find the latest update by following this link.
If you believe that any of the content on this site violates your rights, including your intellectual property rights, please contact us immediately using our contact form.