Title: Armored Core VI: Fires Of Rubicon
Release Date: August 25, 2023
Developer: FromSoftware Inc.
Publisher: FromSoftware Inc., Bandai Namco Entertainment Inc.
You no longer need to spend an hour in your garage comparing the statistics of different parts. These sheets will handle the task for you, providing an average statistic for each part. Additionally, they will indicate whether a part falls below, near, or above the average, and highlight any stats that are considered "best-in-class" or "worst-in-class."
General FAQ and Color Guide
You can access the online spreadsheet through this link: Online Spreadsheet.
If you come across any errors or mistakes, please let me know, and I will address them promptly.
The information will be updated again if there is a balance patch. This table reflects the accurate data for the release version of the game.
As for the question, "Where are the weapons?" I will begin working on compiling that information and will release it soon. However, it may take some time as there are numerous weapons, and sorting them by type and ensuring accurate stat comparisons is more challenging due to their less uniform stat layouts compared to AC body/internal parts.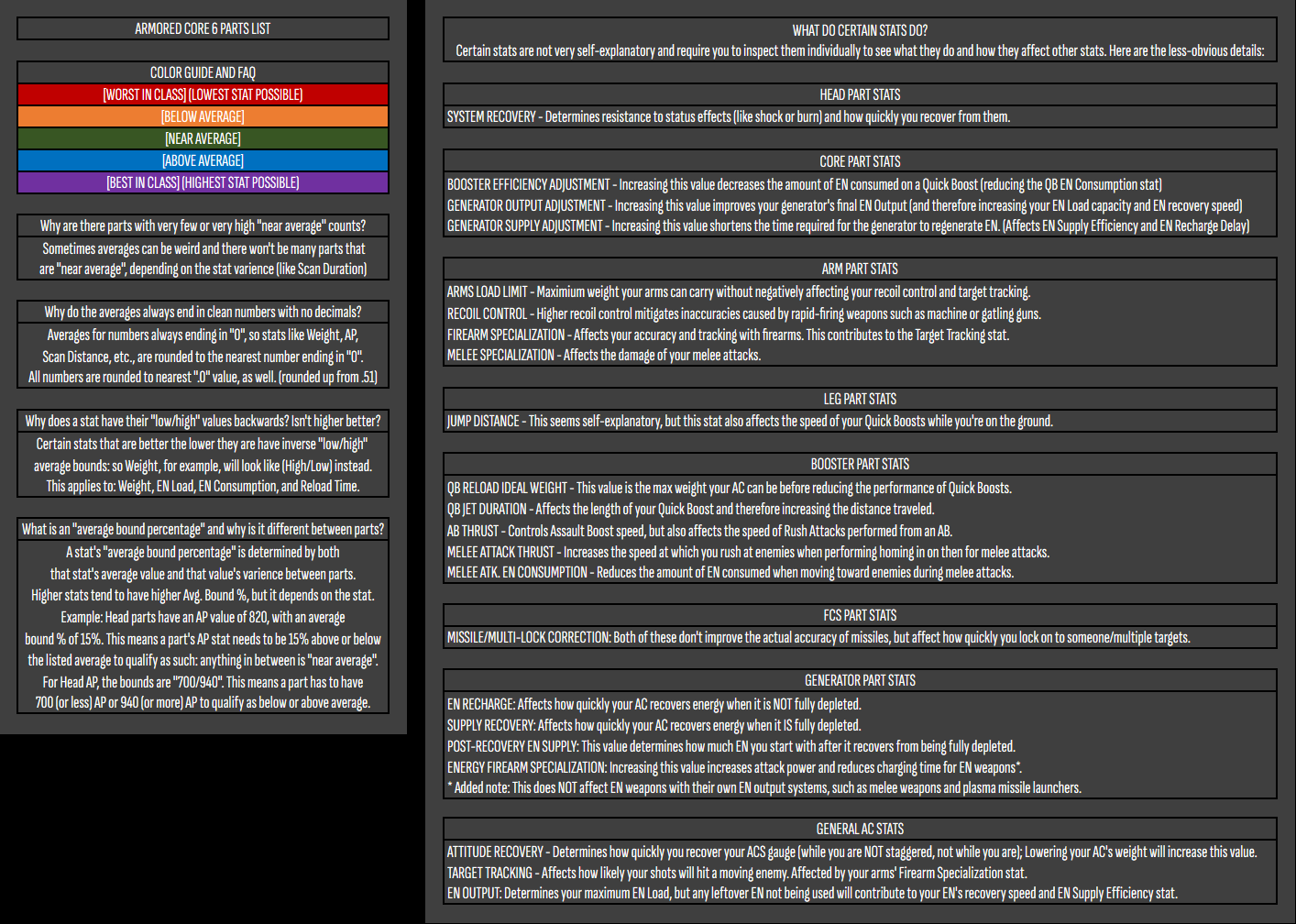 Head Parts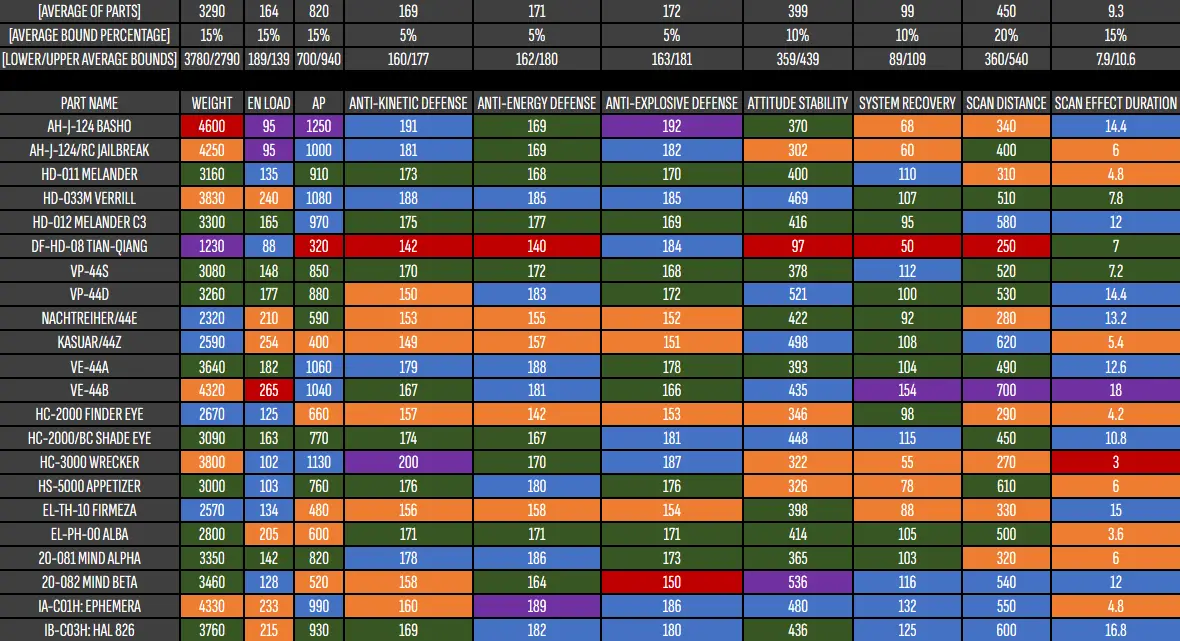 Core Parts

Arm Parts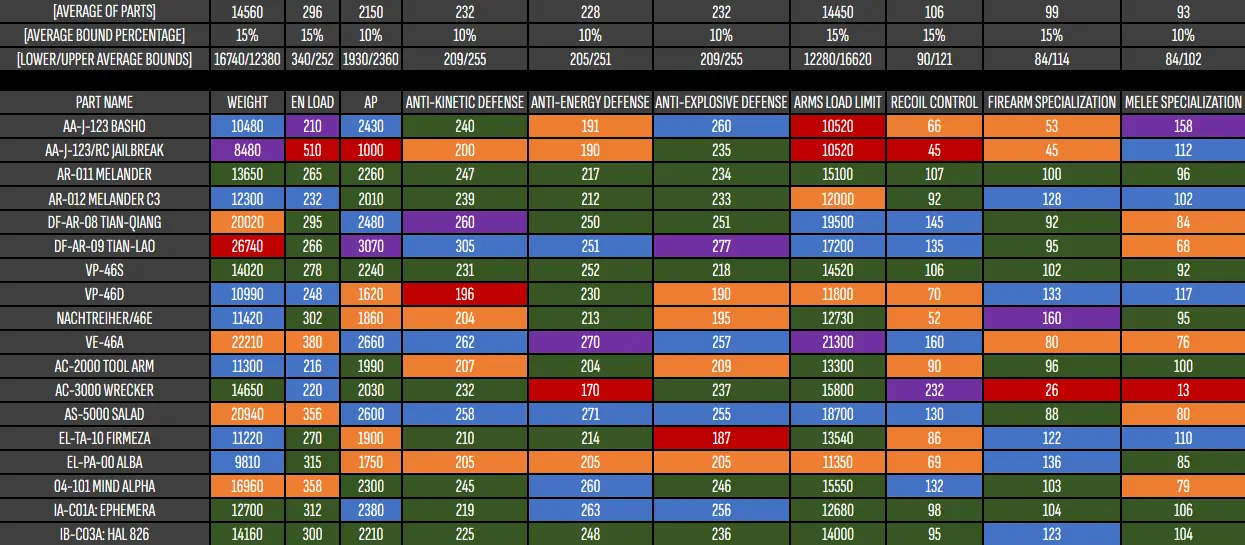 Leg Parts – All (Average based on ALL Leg Parts)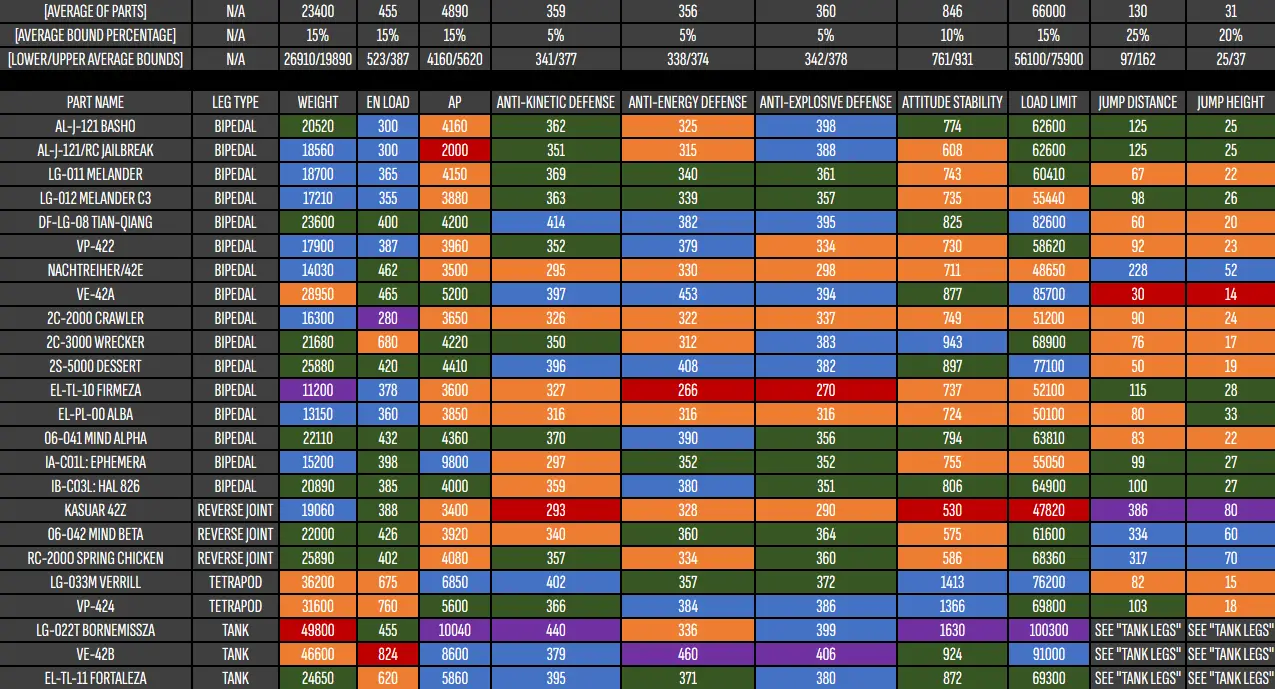 Leg Parts – Type (Average sorted by Leg Type)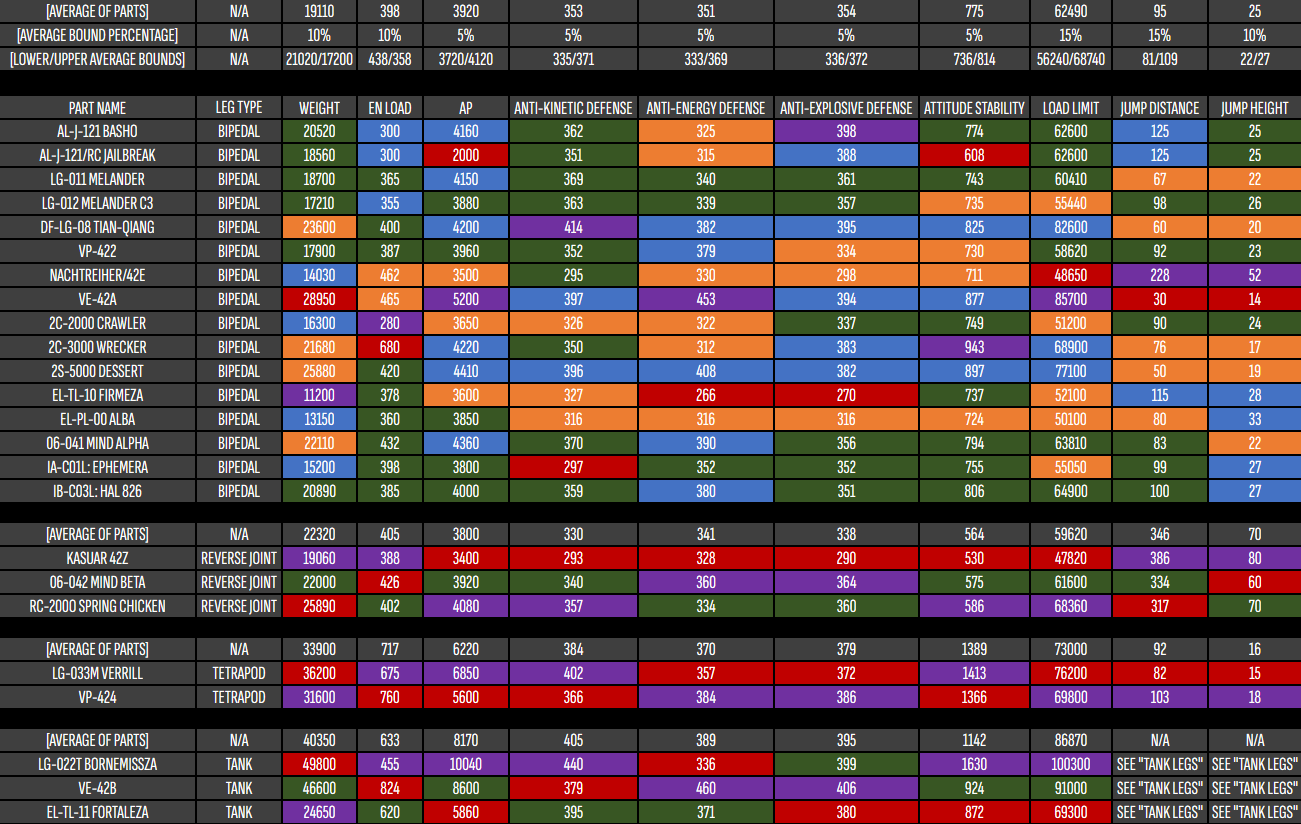 Tank Leg Parts

Booster Parts

FCS Parts

Generator Parts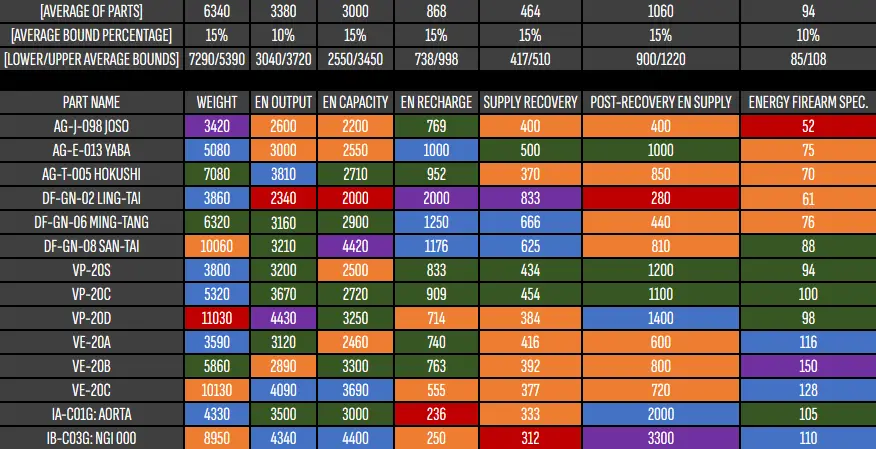 That's everything we are sharing today for this Armored Core VI: Fires Of Rubicon guide. This guide was originally created and written by Super-Nintendo Chalmers. In case we fail to update this guide, you can find the latest update by following this link.
If you believe that any of the content on this site violates your rights, including your intellectual property rights, please contact us immediately using our contact form.