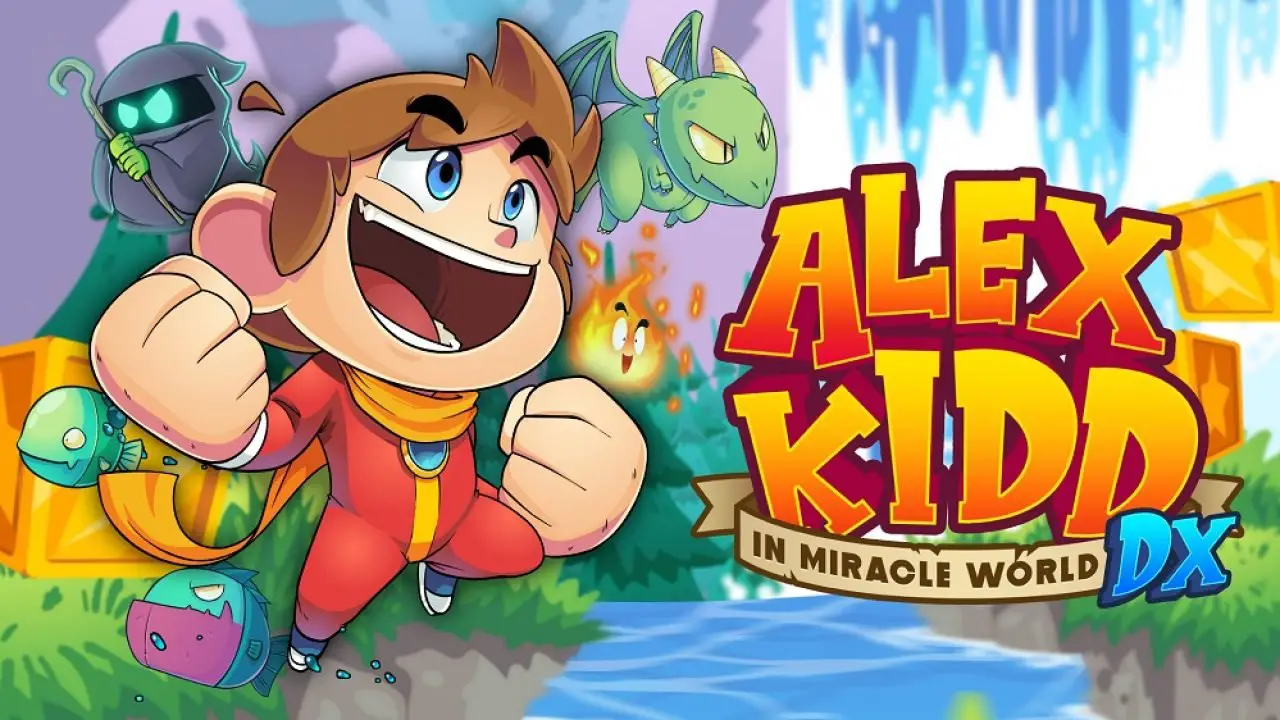 This guide will show you where to find the 15 collectibles required to earn the "Collector" achievement in Alex Kidd in Miracle World DX.
15 Collectibles Locations
You must complete all 15 of them in a single playthrough. You will not be able to obtain the achievement if you activate infinite lives.
Level 1 – Mt. Eternal
In a block to the right of one of the stone villagers.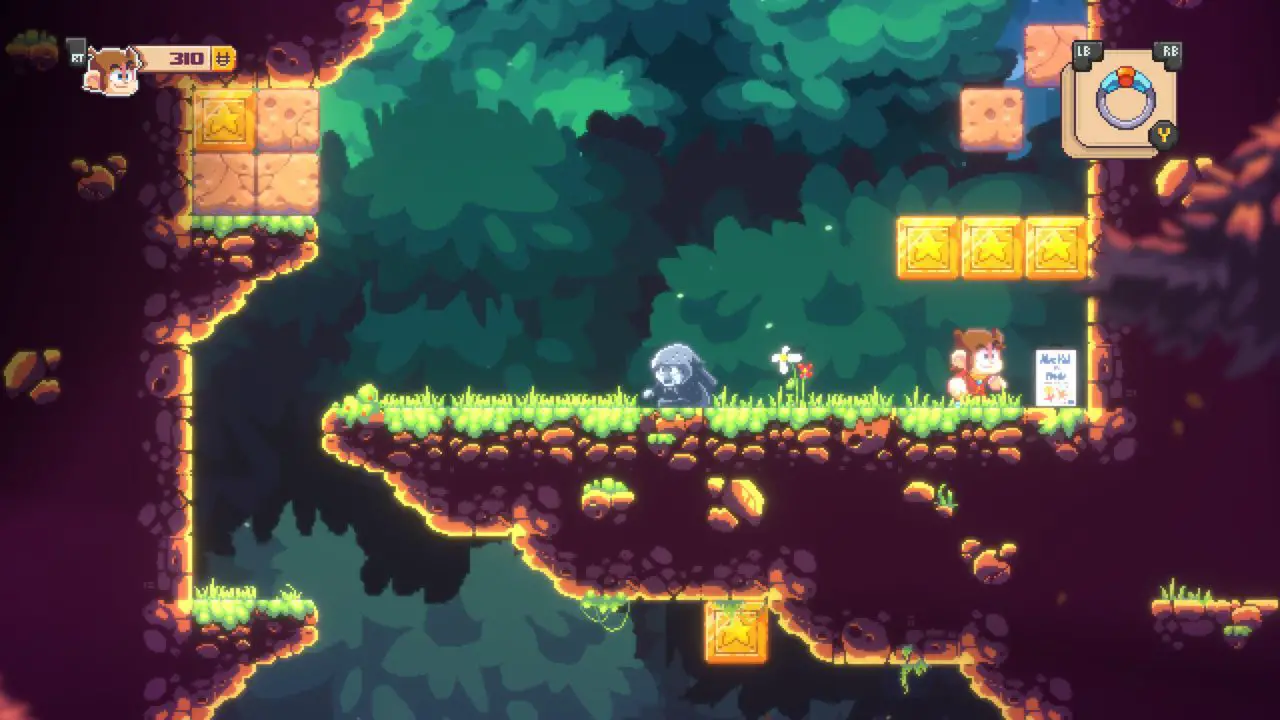 Level 3 – Lake Fathom
Defeat the second octopus.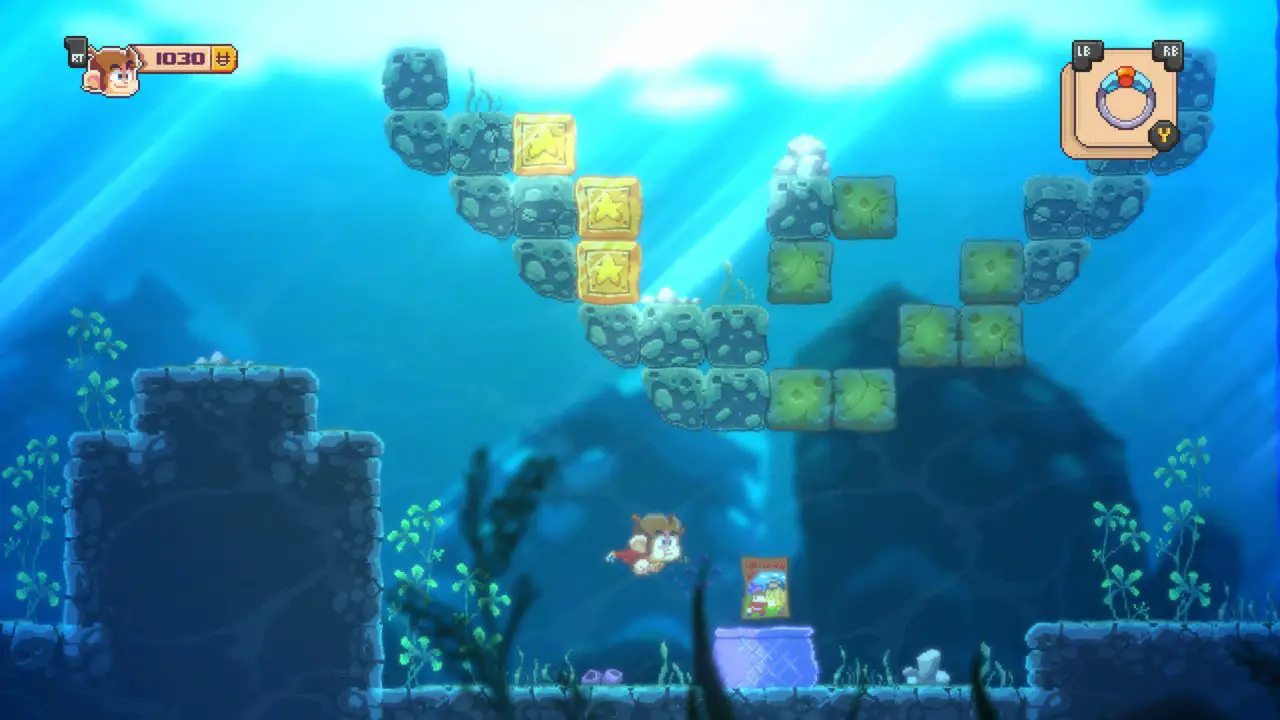 Level 4 – The Island of St. Nurari
In a blue block near the second lava pit.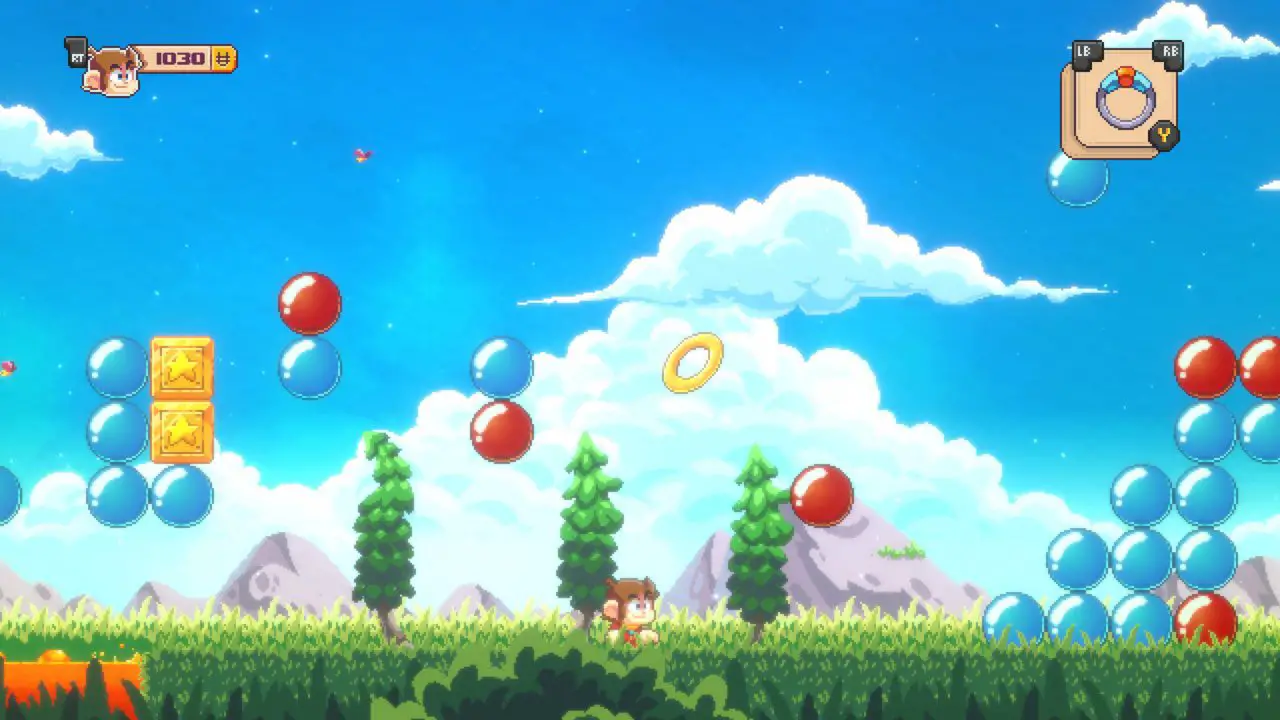 Level 5 – Namui Lake
At the start of the level, you lose the helicopter and fall into the water. The collectible will be in a slightly further block.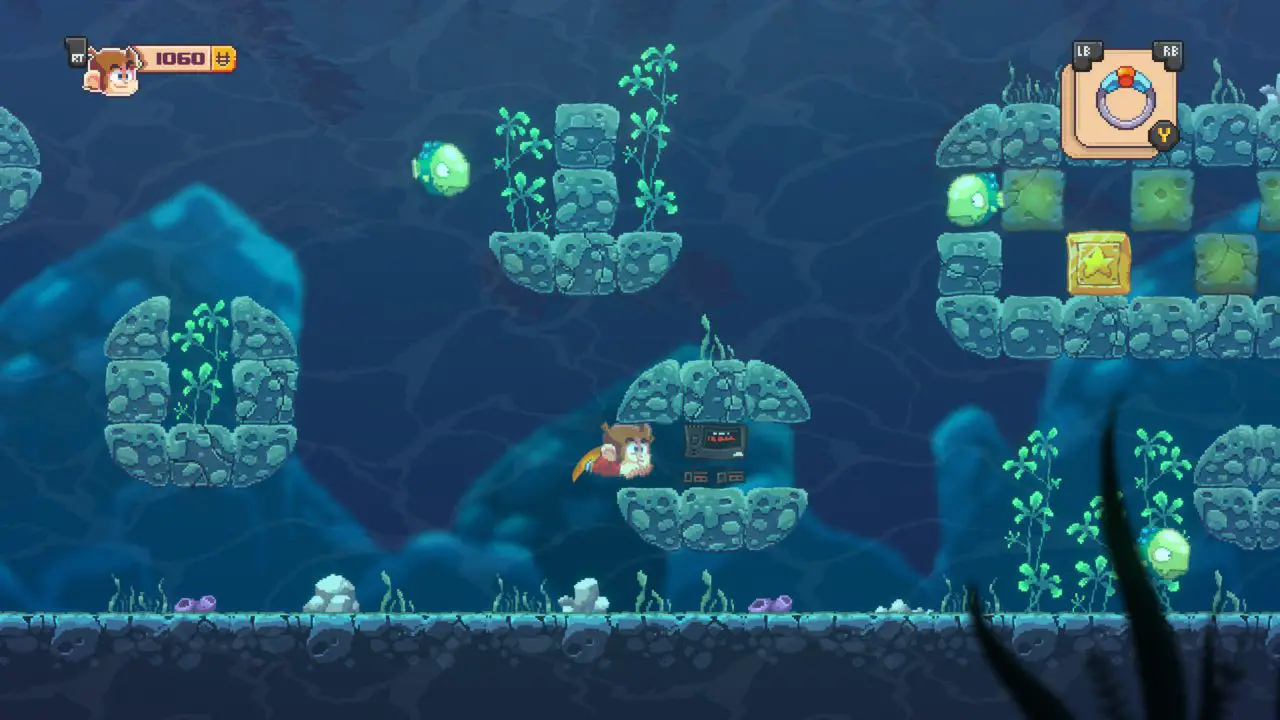 Level 6 – The Village of Namui
Speak to the dog and the collectible will appear.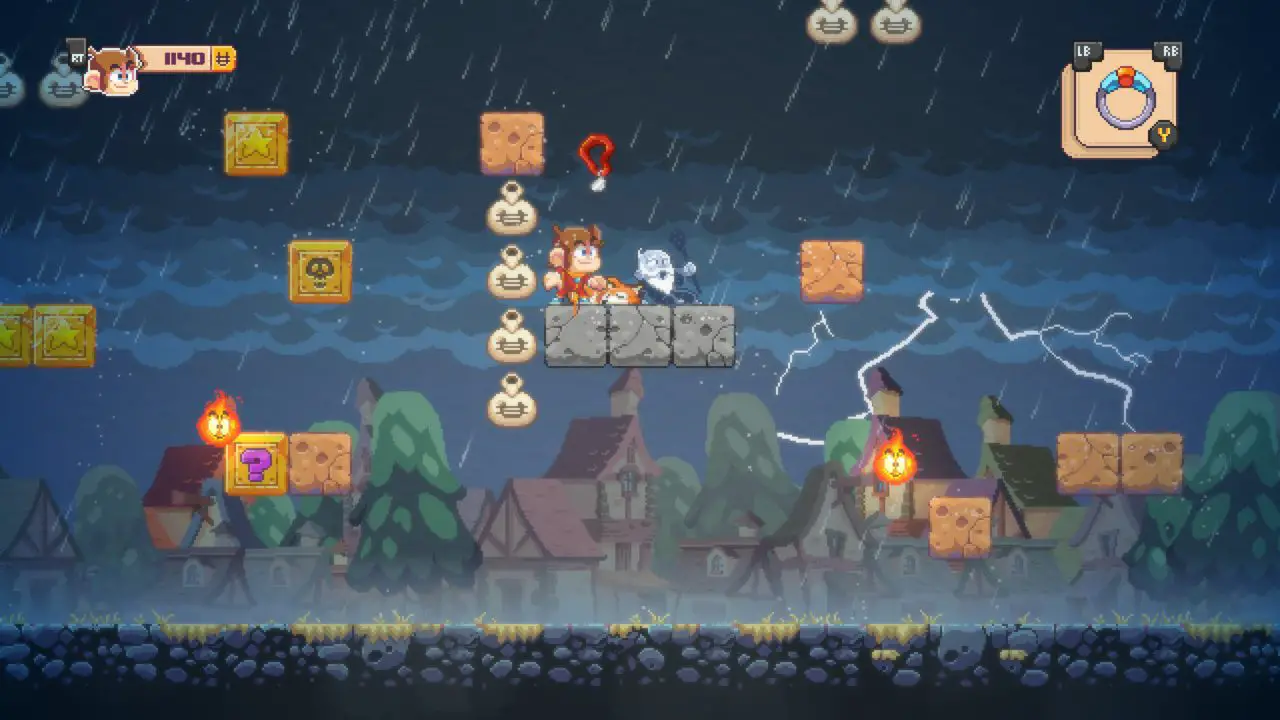 Level 7 – Scorching Pathway
Above the first circling flame.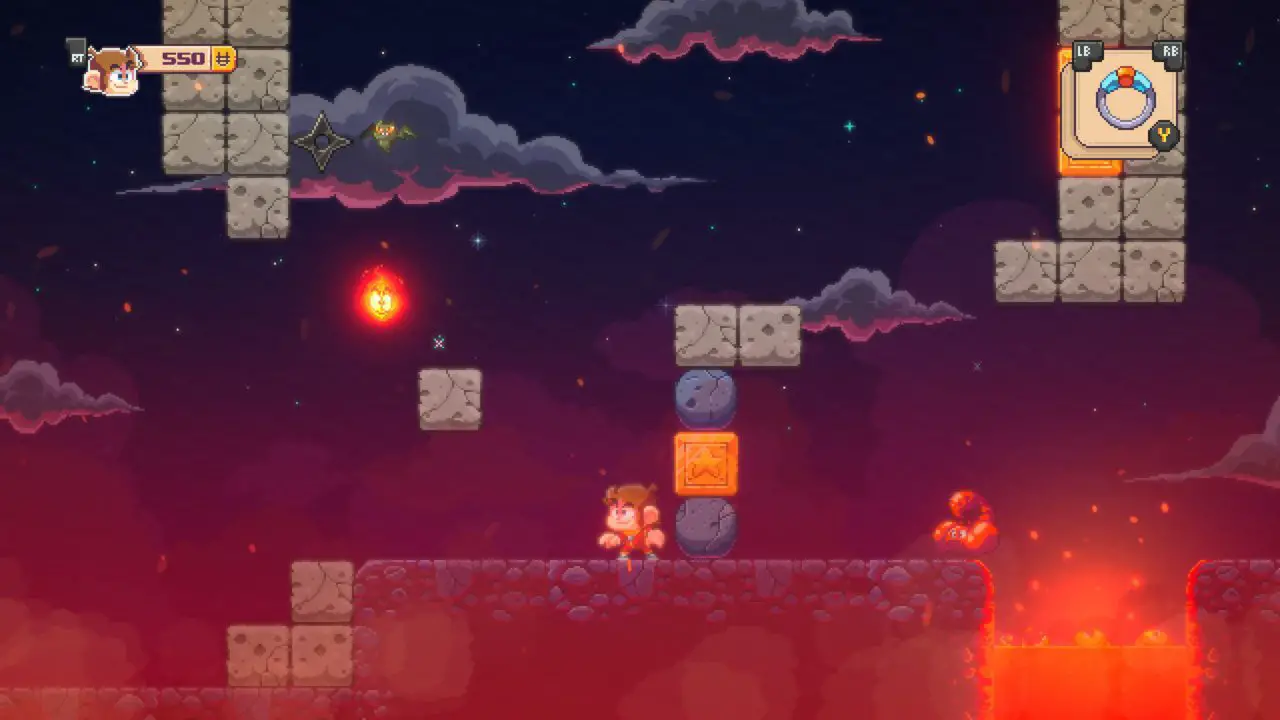 Level 8 – Mt. Kave
In a block under the pink block with a star on it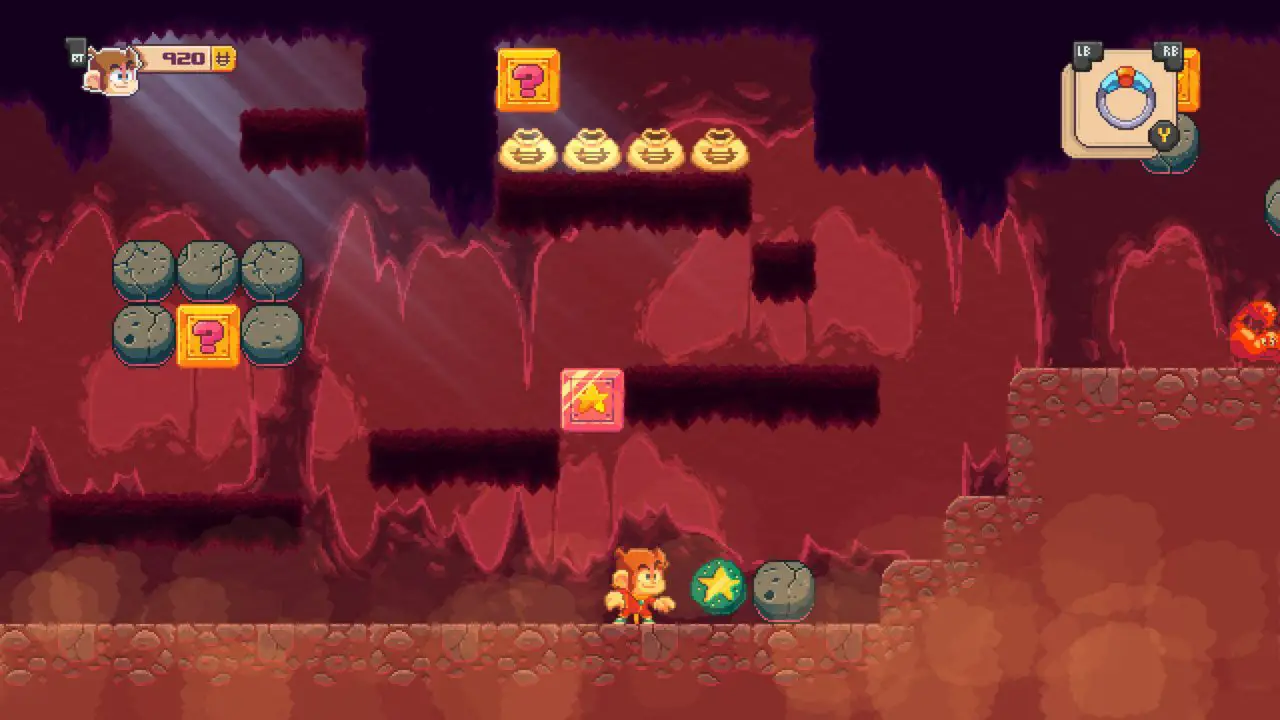 Level 10 – River
Drop in to the water after losing the boat. The collectible will be in the bottom line of blocks just before the level's end.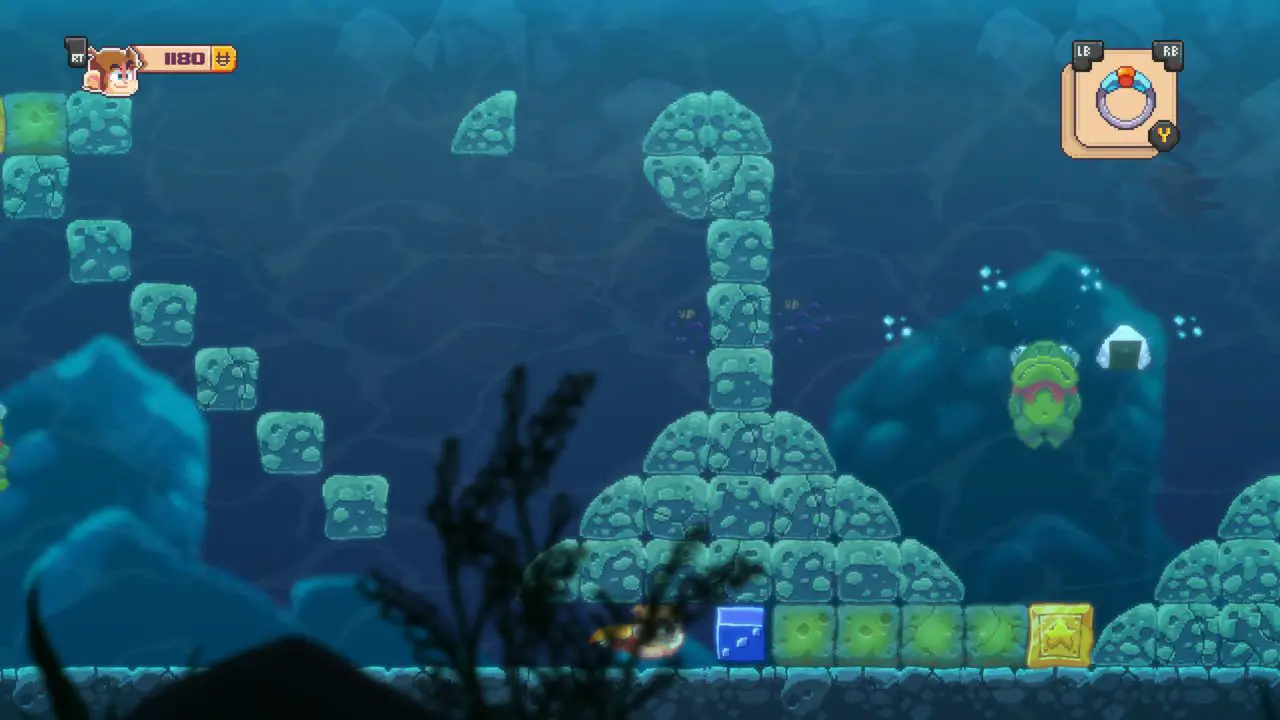 Level 11 – Taiyo Desert
Quite early in the level, in a ground block between two circling flames.
Level 12 – Bingoo Lowland
Purchase the helicopter from the shop at the beginning of the level and make it through the first two lightning clouds without losing it. The collectible will appear immediately after that, in a row of blocks at the top of the screen.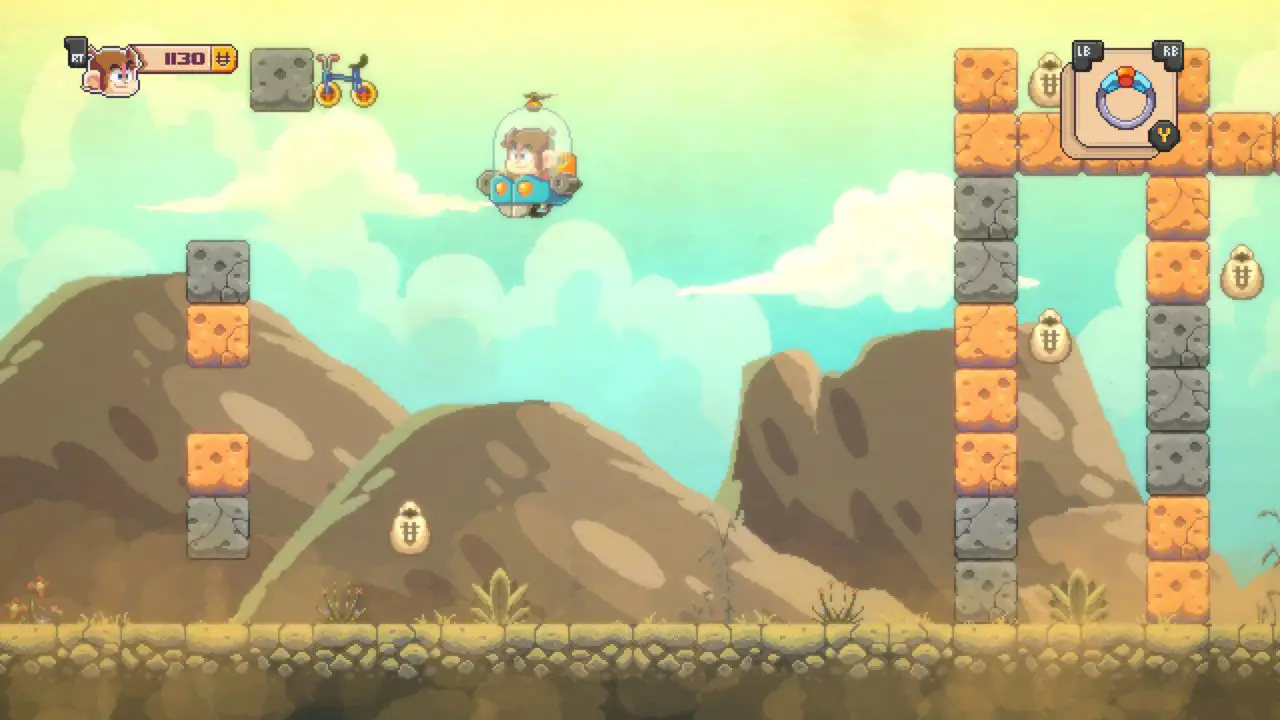 Level 13 – The Radaxian Castle
When you talk to the first knight you meet, the collectible will appear.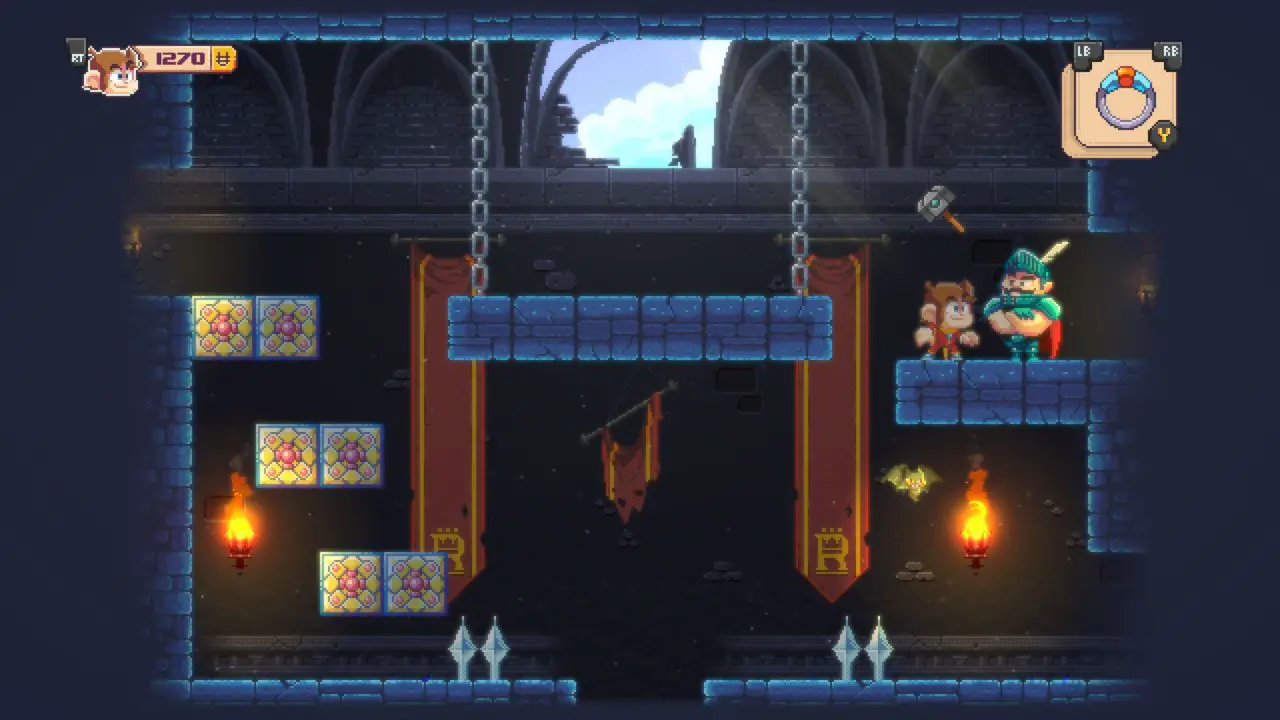 Level 14 – The City of Radaxian
In the topmost block above the 2nd circling flame.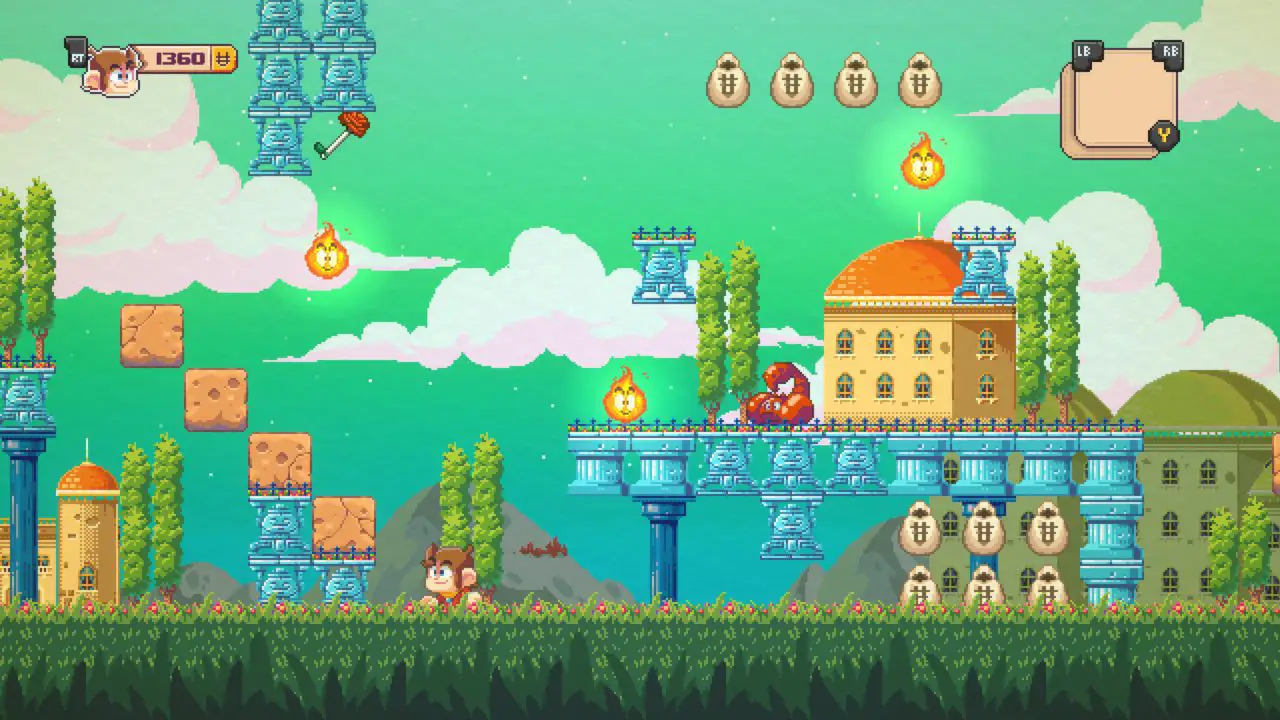 Level 15 – Toxic Numachi
In a block above a pair of green blobs.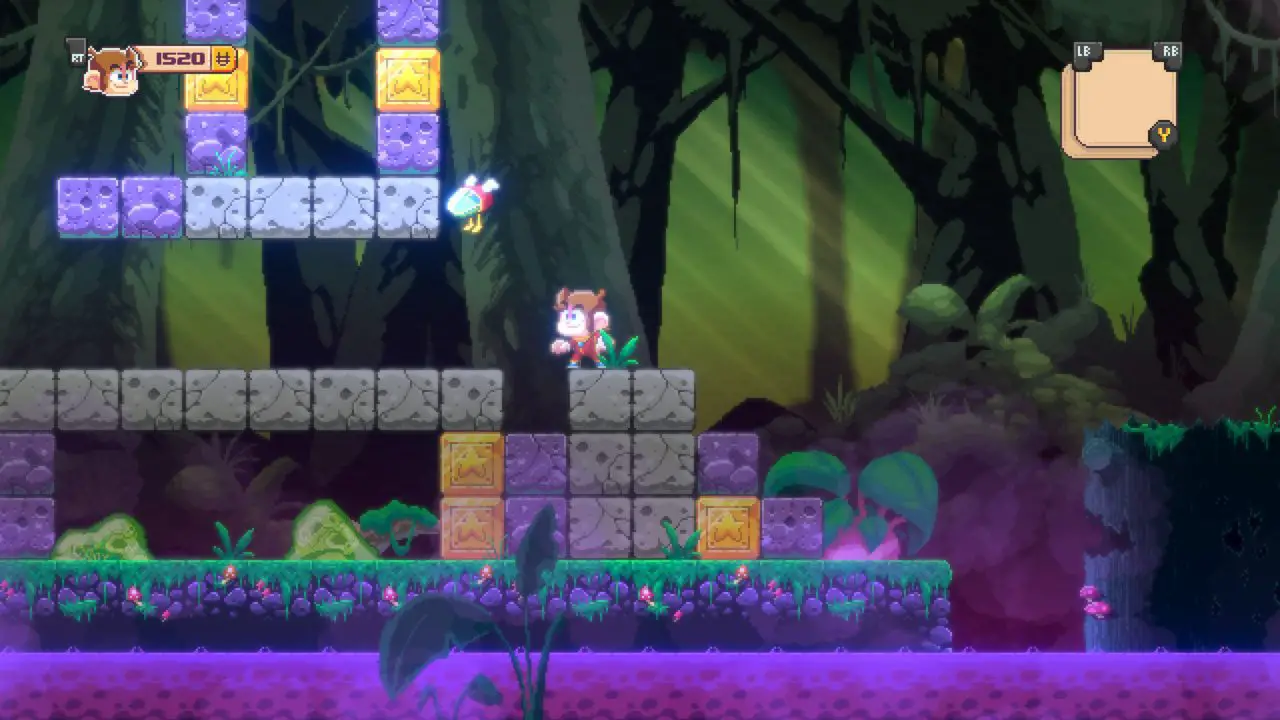 Level 19 – Janken's Fortress
In a block next to a circling flame, before a stone thrower.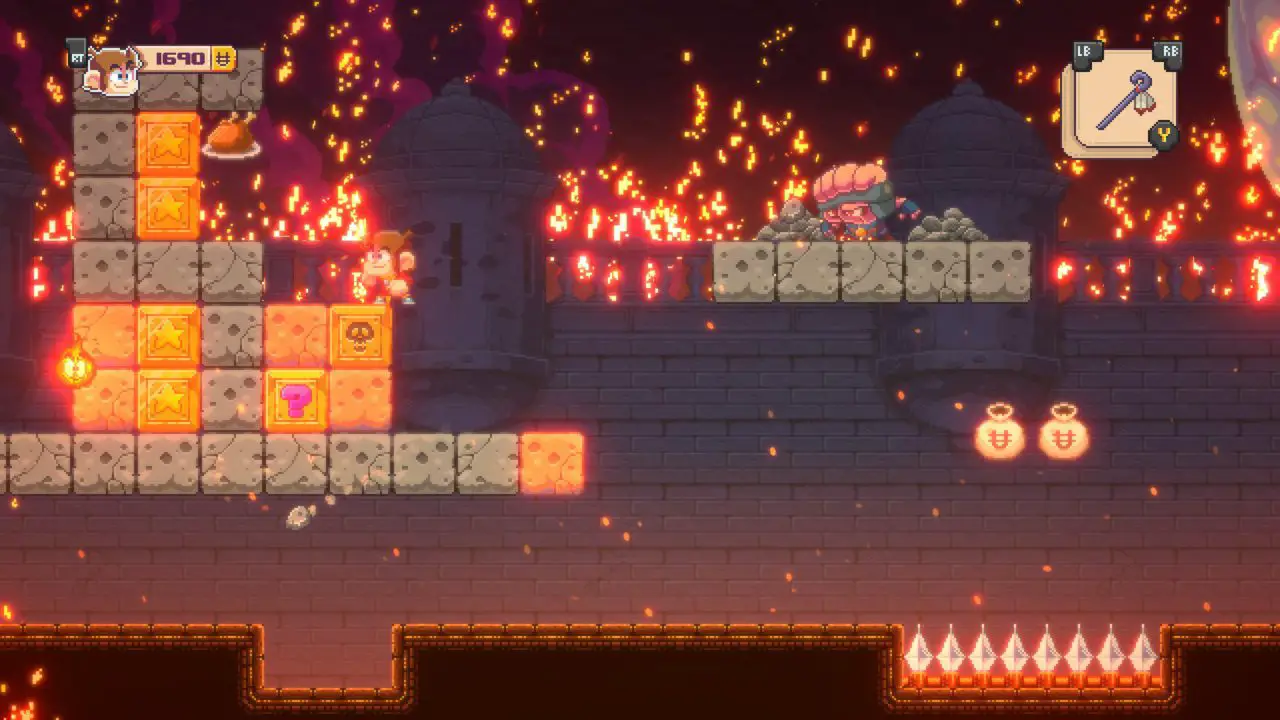 Level 20 – Janken's Castle
During the underwater section, the collectible is directly visible in the spikes room.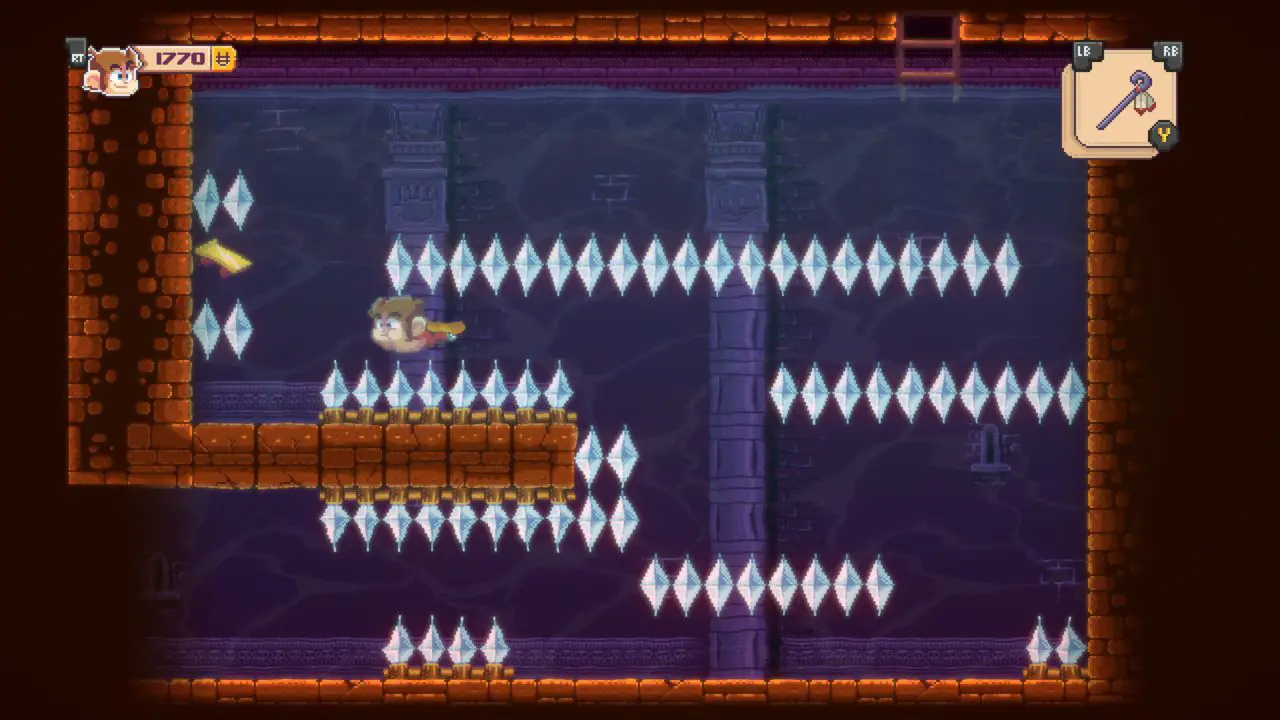 You should be able to obtain the achievement as soon as you pick up the final collectible. Have fun with your entire collection!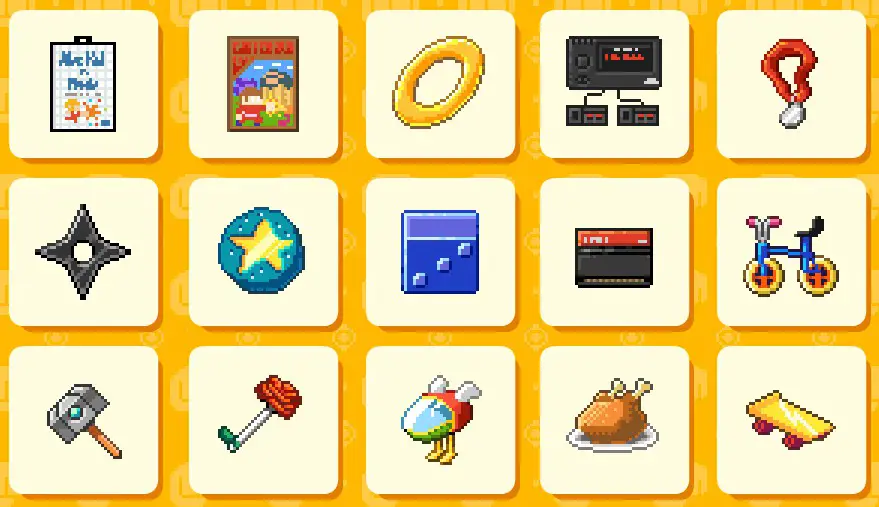 That's everything we are sharing today for this Alex Kidd in Miracle World DX guide. This guide was originally created and written by Kapinou. In case we fail to update this guide, you can find the latest update by following this link.
If you believe that any of the content on this site violates your rights, including your intellectual property rights, please contact us immediately using our contact form.