Title: Alchemy Garden
Release Date: December 13, 2022
Developer: MadSushi Games
Publisher: MadSushi Games
I enjoy playing slice-of-life simulation games. This particular game is charming but rather straightforward, I'm afraid. It can still be a bit confusing, but I see potential in it. I hope the developer continues to work on it and doesn't give up. Over the years, the game has undergone significant changes, rendering some guides outdated. There's a possibility that this guide might become obsolete with future updates, but for now, here it is. I created this guide in mid-2023, and it's still a work in progress as I haven't had the chance to test the swamp house yet.
Notes and Tips
Running and Jumping
You can freely run everywhere, although I wish there was a sprint toggle key instead of having to hold down the button. The jumping ability is not particularly useful. Sometimes, my energy decreases while running around. I'm unsure if it decreases over time or due to running, but running is still more efficient.
Harvesting Places
Plants and trees sprout randomly but always in the same designated areas. There may be days when no plants sprout in a particular spot. If you don't harvest a wild plant on a given day, it will disappear by the next day.
Mining and Lumberjacking
Beyond the river, behind the house, there is a cave with rocks that can be mined. Most rocks require 10 energy to mine, but it's not very efficient. The same goes for gathering wood from trees. Mine enough to maintain a diverse stock in your shop, but don't use all of it for crafting. Instead, consider buying tools and furniture. Use your energy to plow the land and plant seeds. However, you'll still need wood for the auto-alchemy devices.
The Most Important Tip
Avoid unlocking potion recipes that require poison or aether plants early on. These plants are difficult to find, and once you unlock the recipe, customers will constantly request those potions. However, there's an exception for usable potions that improve farming or energy. Experiment and decide if it's worth unlocking them or not. Once you have a steady supply of seeds and energy potions, you'll be in a good position.
Saving the Game
Usually, you would expect the game to save only when you go to bed, but it also saves when you exit to the desktop.
Questing
In the town, there's a request board where you can find quests. Try to complete these quests, but focus on the ones related to potions rather than plants. The potion-related quests offer good rewards.
Haggling
When a customer can't find a specific potion they want, they may come to the counter and request it. Sometimes, when you provide the required potion, they will try to negotiate the price, initiating a minigame.
20% Higher Prices
If you maximize the variety of items in your store and maintain 100% store integrity, you can sell your items at prices up to 20% higher.
Store Variety
To increase the variety, make sure to have at least three plants and three minerals for sale on the counters alongside your potions. Having a wide range of items will boost prices.
Store Integrity
Check the walls and floors on all three floors of your house regularly and promptly repair any damage you find. Having 100% integrity will give you a price bonus on your sales. Walls might appear dirty with stains in the lower left corner (check the walls behind windows, stairs, and even the front door!). Floors could have noticeable scratches. I'm not certain if the more expensive options are more durable, but it might be worth investigating. You can use first-person mode to target out-of-reach walls.
Customer Satisfaction
When a customer makes a purchase, their satisfaction level increases. If they leave without buying anything, it decreases. Higher satisfaction levels attract more customers at once. Even if customers buy inexpensive items like rocks for 2 gold, it still benefits you.
Farming Tips
Purchase seeds and copper hoes in town. Each use of the hoe to dig the ground costs 2 energy. The buyable seeds are limited but refresh every Monday. Tree seeds are not a wise investment, so it's best to skip them.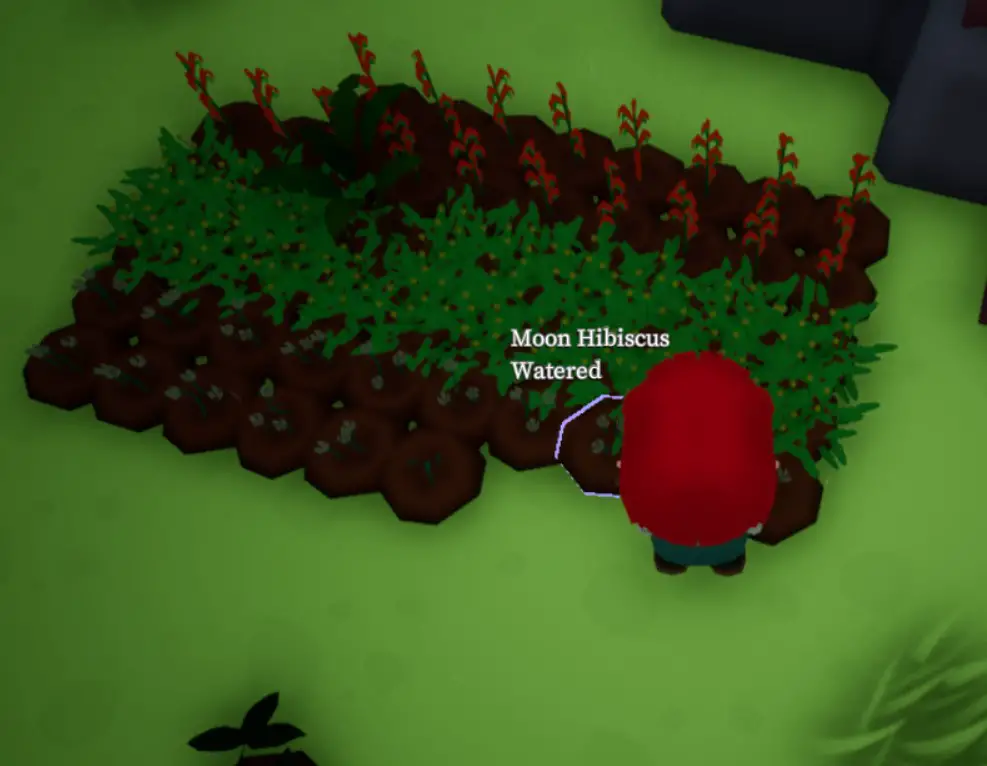 I usually dig holes as close together as possible to speed up the watering process.
Invest in Iron Watercans. I always carry three of them in my inventory. You can quickly refill all three by standing in the water.
I recommend focusing on farming one specific plant from each category so that you can accumulate plenty of seeds and exchange them for exotic ones at the seed vendor. Avoid mushrooms since they don't provide seeds that can be exchanged for rare plants in town.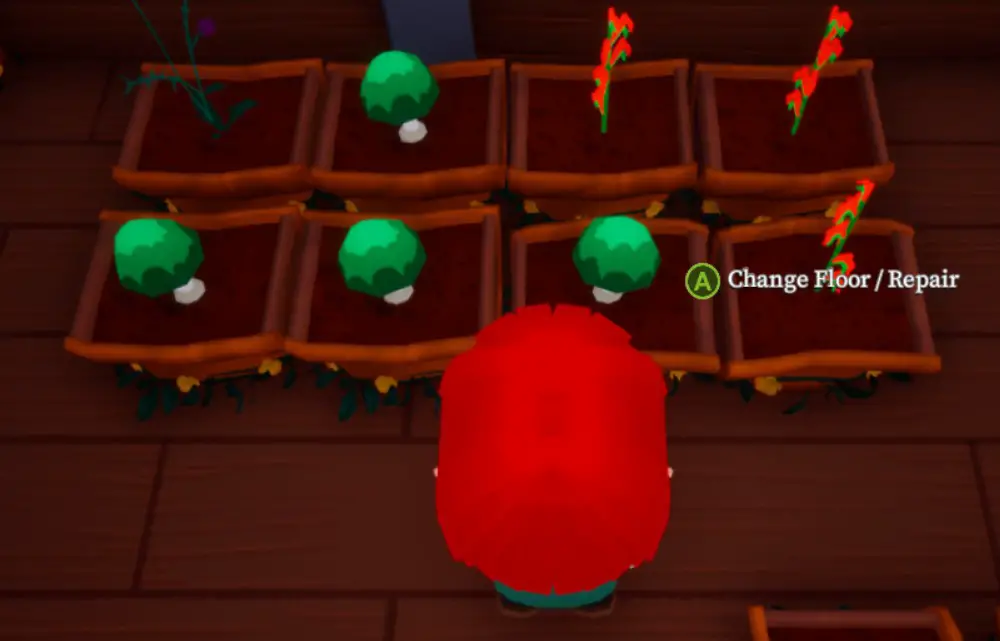 Using planters doesn't consume energy for planting, but they can be quite bothersome. Additionally, when harvested, they are considered wild plants, meaning they don't yield farming bonuses. Utilize first-person mode for faster watering of planters.
If you're having trouble targeting a specific hole in the ground, switch to first-person mode and try again.
When you harvest a plant in the wild, there's a small chance of obtaining a seed. If you plant the same plant in your garden plot, the chance of getting a seed is nearly guaranteed.
Using both plant and seed potions on a plant before harvesting it will result in two seeds and six plants when plucked. Employ this technique with Aether plants to quickly multiply your stock until there are no more shortages.
Usable Potions
Healing, Relaxing, Aromatic, Stimulant, Poisonous, Aether
You can use some of the potions you create for interesting effects! I highly recommend the energy potion for additional farming capabilities and the seed/plant potions. Aether plants are rare, so exercise caution when using some of these potions.
[S+S+A] Energy Potions = 35 Energy!
[H+Ar+A] Plant Multiplier = When applied to a plant, it doubles the harvest.
[S+Ar+A] Seed Multiplier = When applied to a plant, it provides double the seeds. (The description says "drink," but it's not necessary.)
[A+A+S] Speed Potion = Provides increased movement speed for 10 minutes.
That's everything we are sharing today for this Alchemy Garden guide. This guide was originally created and written by Shindragan. In case we fail to update this guide, you can find the latest update by following this link.
If you believe that any of the content on this site violates your rights, including your intellectual property rights, please contact us immediately using our contact form.